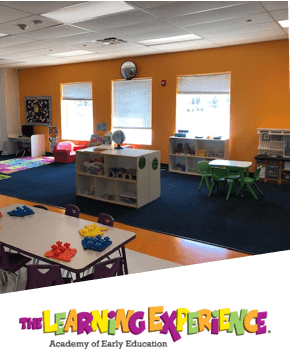 TLE's proprietary programs help children develop through varied early education materials, activities, and social interactions. The program encourages children to engage in hands-on learning experiences that contribute to accelerated development.
The Learning Experience's proprietary LEAP (Learning Experience Academic Program) encourages children through exploring and doing.

Curriculums are designed to meet national standards.

They've created a whole cast of characters to be your child's educators and friends.