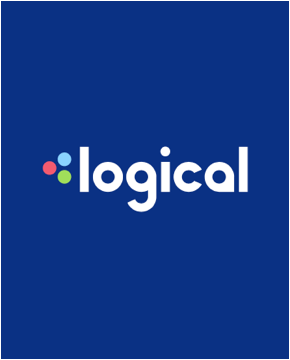 Logical Media Group is a full-service digital marketing agency in Chicago specializing in web design, PPC, SEO, Amazon and other aspects of digital media.
Address:
445 West Erie Street, Suite 208, Chicago, IL 60654
CONTACT THIS BUSINESS
One of our account specialists will get in touch with you over the phone or email to get your feedback on working with this local Chicago business.

To hire Logical Media Group is to hire not just one, but two of the most respected Chicago marketing agencies. Logical Media Group began offering PPC and SEO services in 2006, but it was actually preceded by the 2003 founding of The Ocean Agency, one of Chicago's oldest and most celebrated web design agencies.


Logical Media Group acquired The Ocean Agency in 2014, changed offices, and became a fixture on the Inc 5000. In 2019, The Ocean Agency was fully absorbed into the Logical Media Group brand, but the energy and creativity of that earlier agency remains in how Logical Media Group approaches the art of web design, from kickoff to sitemap to wireframes to launch to testing.


With a passion for local Chicago business, Logical Media Group helps companies all over the country, with an emphasis on:
Real Estate and Construction
Software and Technology
Restaurants and Bars
Law
CPG
Consulting
Finance
Education
Logical Media Group, as well as The Ocean Agency, built its reputation on listening to clients and listening more, building sites and marketing campaigns 100% in line with the client's goals, budget, and definition of success. There's no one-size-fits-all program at Logical Media Group—they customize campaigns to get results.
Logical Media Group serves clients ranging from Fortune 500 companies to small local businesses and nonprofits, tailoring the strategy and the budget for the task at hand—and most of all, committing to producing results that justify the fees.
Particular areas of focus include:


Paid Media. Logical Media Group is a Premier Google Partner, bolstering their credibility in tandem with their proven record of results at getting companies an excellent ROI from their paid search campaigns. This includes Google and other search engine PPC, Amazon PPC, and social media PPC, with special attention to cost per engagement and cost of conversion.


SEO. Logical has been optimizing websites for search engine ranking since the early days of the industry. They deploy industry-leading, white-hat keyword optimization, link-building, and content optimization strategies to help client sites rank for the most affordable and high-performing keywords.


Amazon Advertising. Amazon businesses can be clockwork profit centers if sellers get their advertising strategy dialed in. Including the wrong keyword can eat up an Amazon PPC budget overnight with no sales to show for it. Logical Media Group helps Amazon sellers become profitable with agile, data-driven Amazon PPC campaign design, implementation, and management.


Web Design. Web design was the bread and butter of The Ocean Agency. Fully integrated into Logical Media Group, the company offers customized, responsive web design and development services, along with the marketing services to make that website into a sustainable lynchpin of company revenue.
Client businesses of all sizes come to Logical Media Group for a collaborative experience with a team of 30 professionals who really care about their clients' success. Acquiring The Ocean Agency bolstered the team with cutting-edge web design, while over a decade in the digital marketing business has steeped Logical Media Group in the intricacies and changes in the digital marketing space. 


It's all about investing in future prosperity. Logical Media Group is a great choice for Amazon Sellers, nonprofits, professional and local service businesses, and entrepreneurs at all stages—whether they need to build that first website, push their current website into the limelight, or collaborate on a complete rebranding. Whether it's one, the other, or all of the above, Logical Media Group has what it takes.



You Might Also Like: