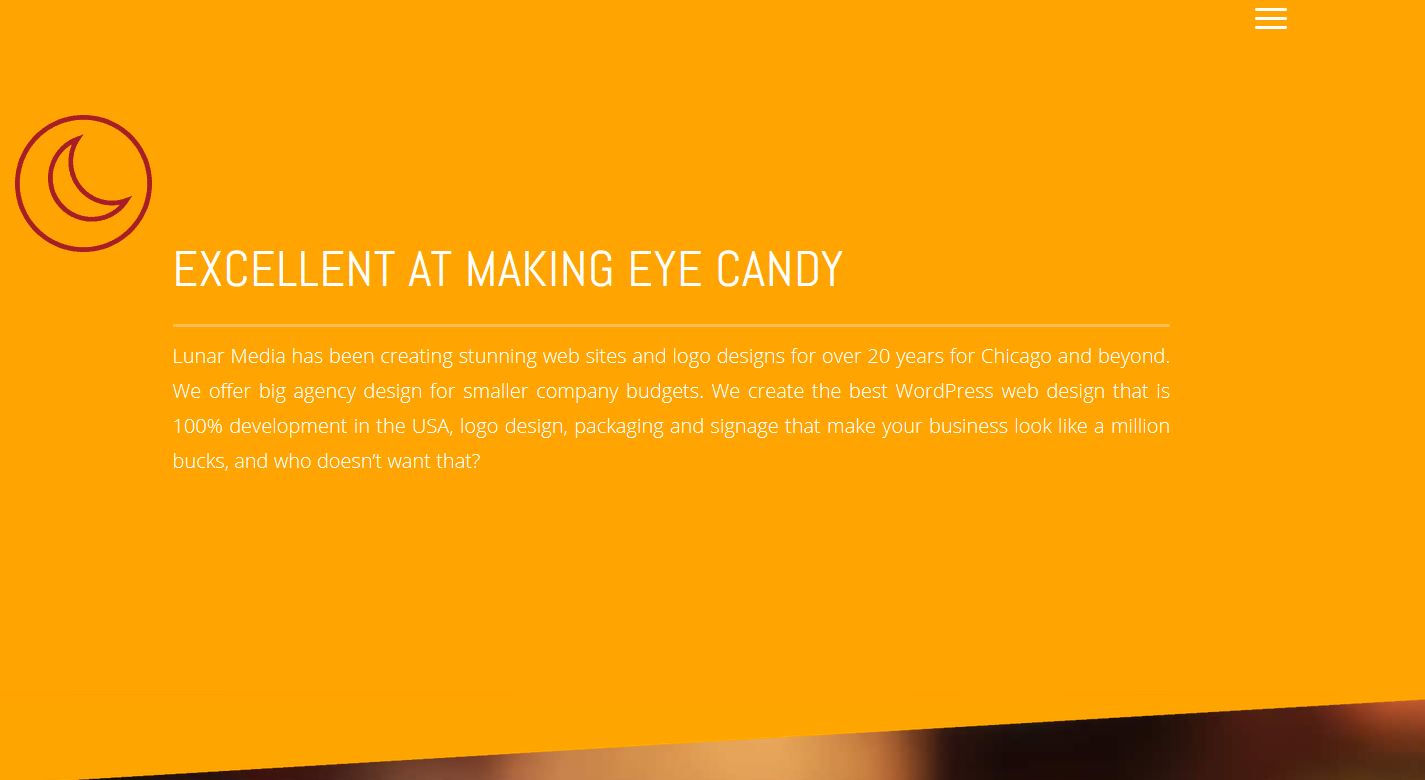 1200 West 35th Street, Chicago, IL 60609
Phone: 312-331-0453
Founded: 1996
CEO: Gina Hutchings
Top Clients: Garfield Park Conservatory, Bridgeport Art Center, Friends of the Chicago River, Cake Chicago
Expertise: Web Design and Development
Offering big agency designs for small company budgets, Lunar Media is the perfect option for start-up businesses or those with little exposure to the digital world.
They've been offering their skills for over 20 years and have expertise and experience that far exceeds their price point.
From start to finish, they will manage your website and create an eye-catching outcome that highlights customer experiences and increases conversions.