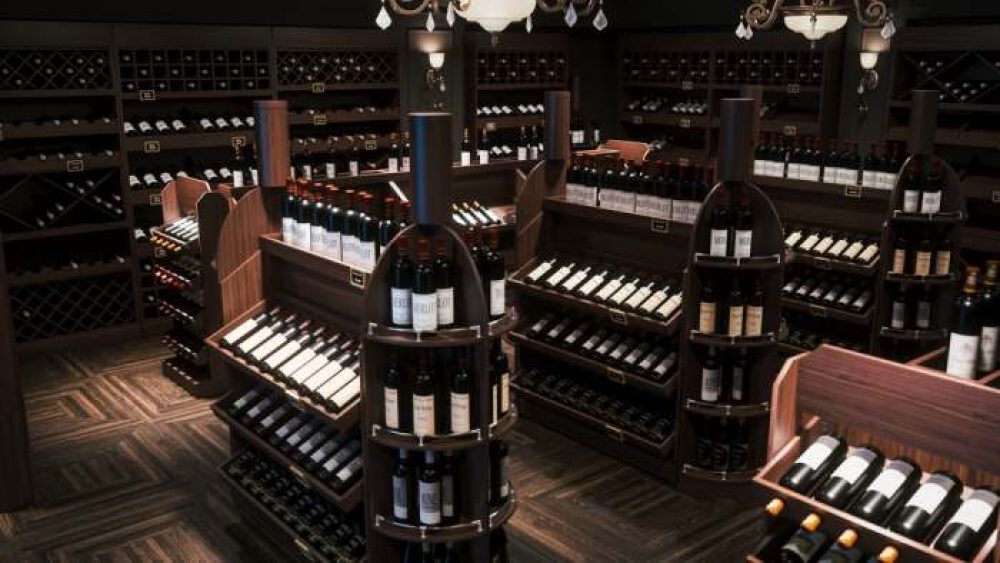 Wine lovers in the Chicago area will have another top destination in the city starting this fall. Chicago Winery—a First Batch Hospitality working winery, restaurant, tasting room and event venue — is putting the finishing touches and plans to open a massive two-floor space at 739 N Clark St in River North.  
An addition to the River North community and Chicago's dining scene 
Chicago Winery is the latest winery, restaurant and private event venue from First Batch Hospitality joining the ranks of local winemaking spots like City Winery and Wild Blossom Meadery & Winery. 
Located downtown in River North, it is a space destined for those who love wine making (and drinking, who are we kidding?), but mostly enjoy gathering and sharing life's best moments with their loved ones, all while having good wine and spectacular food, perfect for any events: weddings, work related events, happy hour with colleagues, date night with that special someone, or a winery tour. 
Combining a passion for wine and culinary exploration with a goal of bringing people together and featuring a working winery, full-service restaurant and glamorous event space, Chicago Winery is proud to be a part of the River North community and Chicago's robust dining scene. First Batch also runs urban winery concepts in Brooklyn and Washington, D.C., but reps from the group say the River North location will have a special Chicago touch, with design elements inspired by the city's transit history and "the golden age of passenger train travel." 
"For probably four or five years now, Chicago has been at the top of the list for where we want to open," says Rachel Sackheim, First Batch's chief revenue officer. "As far as the culinary scene and the experiential scene, the environment makes a lot of sense for us." 
Wine making, fine dining, and events destination
Sackheim describes McCormack's winemaking style as "artful and traditional," producing small-batch boutique wines made from big-name varietals like pinot noir and chardonnay.
The Chicago Winery winemaking team, led by executive director of winemaking Conor McCormack and First Batch winemaker Erik Subrizi, intends to produce 3,500 cases of wine from 50 tons of grapes in its first year, with varietals sourced from wine-growing regions across the U.S. (including limited sourcing from Midwest grape-growing regions, too). Alongside the wine offerings, the space will also feature a first-floor restaurant and bar area led by executive chef (and Alinea alum) Andrew Graves, which will serve modern American cuisine. 
Chicago Winery is going to host regular tours for those who want a behind-the-scenes look at the winemaking process. Finished by a guided tasting in the first-floor tasting room, the tours will go throughout its 2,500-square-foot winery facilities— partially visible through the restaurant's dining room. 
For those who like to do more than merely watching others at work, the winery will also organize a variety of classes, including entry-level introductions to wine and a more in-depth blending course where participants can perfect their own wine blend. The second floor of the facility is occupied by an indoor-outdoor event space guests can book without fearing the weather, since the events room has an enclosed patio space with retractable windows for year-round use. 
Weddings will be hosted there starting next year
Details about Chicago Winery's restaurant menu and winemaking process will be released in the coming months, with a projected opening in mid-October. Weddings could be hosted there starting 2023. But, if you don't want to wait that long, and are flexible with your date, tying the knot in the West Loop might be possible in the meantime. If you are searching for the picture-perfect place to get married and celebrate, we've rounded up the best West Loop wedding venues that every couple can fall in love with, so you can make your big day unforgettable. These will work for all and every taste outhere, from black-tie impeccable reception for 200 people, to a more intimate affair, with only close friends and family. You could decide on a unique wedding experience like the City Winery Chicago, with all the traditional kickbacks that a wedding venue should feature, including a main room that can transition into a classy grand banquet hall, fitting up to 200 guests. If this is not what you want, finding a contemporary loft that offers stunning views of the Chicago skyline might be the answer, and we still have you all covered. But, if you plan your wedding for next year or beyond, the new Chicago Winery from First Bach Hospitality might be just the perfect fit, you would only have to wait till mid October and check it out. 
About Chicago Winery
Chicago Winery was founded in 2022 as the third outpost of First Batch Hospitality's urban wineries, following in the footsteps of Brooklyn Winery (established 2010) and District Winery (established 2017). The building includes a 2,000-square-foot winemaking facility and barrel room, along with a four-season terrace with a retractable roof. As one of the growing number of wineries in the Chicago area, we offer a unique Chicago venue for wine tastings, tours, weddings, and other special events.
About First Batch
The brainchild of co-founders John Stires and Brian Leventhal, First Batch Hospitality offers an accessible approach to wine and winemaking in urban environments. At the center of each of our locations is a wine production facility, along with private event spaces, an ingredient-driven food program, a tasting room, and opportunities to interact with the winemaking process through tours and classes.