Let's face it; Artificial Intelligence (AI) is here to stay, which is why acquiring solid AI skills is all the rage right now.
If it's not personalizing your music playlist or powering your smart speakers, AI is locating fraudulent bank transactions or checking CT scans for signs of lung cancer.  The pervasiveness of AI is visible in nearly every industry and facet of life. One of the ways you can be sure of that?  Artificial intelligence specialist is currently the fastest growing and the most sought-after job title in the US.
However you look at it, keeping up with AI knowledge is perhaps the best way to get ahead of the curve. To help you rise on that curve of knowledge, we've scoured the internet and have put together a solid list of 22 shelf-worthy fiction and non-fiction AI books to read in 2020.
We start with the best fiction books because the list is much shorter.
Best Artificial Intelligence Books: Fiction
Science fiction has always been synonymous with artificial intelligence. Well, can you imagine a futuristic world without robots and a cavalcade of flying cars? In this section, you'll find a few exciting fiction titles in which the authors have captured the essence of AI at its best.
1: Do Androids Dream of Electric Sheep? By Philip K. Dick (1968)
Amazon
Initially published in 1968, Do Androids Dream of Electric Sheep? is a novel by NY Times best-selling author Philip K. Dick. Set in the aftermath of an apocalyptic nuclear war, the novel paints a grim picture of what could happen to humanity if animal species are wiped off the face of the Earth.
Following a war, some people escape to Mars but loneliness motivates them to fill their new home planet with AI replicas of cats, birds, sheep, cows, and even human robots. In an ironic twist, the government decides to ban these life-like robots that go into hiding in plain sight. It takes the prowess of Rick Deckard and other bounty hunters to capture and destroy them in a well-crafted adventure that spins out in a thrilling fashion.
2: I, Robot by Isaac Asimov (1950)
Amazon
A work of absolute ingenuity, I, Robot by Isaac Asimov has earned a spot as an AI classic in the fiction section thanks to Will Smith's 2004 blockbuster film by the same name. Originally published in 1950, this work appeared after Asimov's famous Foundation trilogy and serves as a prequel to those works. It is a razor-precise example of what could happen if AI becomes a touch too personal or goes awry.
The fiction masterpiece reflects on human resilience and determination in the face of adversity. With a series of interwoven narratives, it tells the story of robotics, while touching on human flaws, loyalty, sense of humor, and a bit of madness when threatened by the "human side" of artificial intelligence. You'll never find such an exhilarating, captivating, and emotional read on one of the most esoteric subjects.
3: Neuromancer by William Gibson (1984)
Amazon
With the way AI is transforming every aspect of human life, you'd be surprised to learn that this science fiction thriller was first published more than three and a half decades ago. Neuromancer is one of the most acclaimed fiction novels in the cyberpunk category and is the first work to have clinched all three of the highest prizes awarded to science fiction works: the Hugo Award, the Philip K. Dick Award, and the Nebula Award.
William Gibson's debut fiction novel, this enchanting title follows a former data executive named Henry Dorsett Case. After being found guilty of theft, the ex-data chief is given a second chance to explore cyberspace by the mysterious Armitage so long as he uses his capabilities to join the two most powerful artificial intelligence–Wintermute and Neuromancer.
This novel provides an adrenaline-packed ride with plot heaves and twists as Case attempts to overcome cyber law enforcement and double-crossing agents to achieve his assignment before a poison takes away his ability to access cyberspace.
4: Robopocalypse by Daniel H. Wilson (2011)
Amazon
Written by Daniel H. Wilson, a well-known research expert in robotics, Robopocalypse is a humorous science fiction novel that explores a future in which Terminator-like AI robots have taken over the planet. Called Archos, these robots push the human race to the fringes and an epic struggle ensues as humans fight to regain their autonomy.
Wilson explores the abilities of these robots and paints a grim future where artificial intelligence is out of control. The story is narrated in the present tense, immersing you in this surreal world in which all eyes are on humans. The suspense, excitement, and drama will surely keep you on the edge of your seat while you root for our fellow human beings.
There you have it – 22 of the best books on artificial intelligence. Most are textbooks, so be sure to note the reading level in the descriptions so you can determine whether you have the prerequisite knowledge needed.
Best Artificial Intelligence Books: Non-Fiction
This section brings you the knowledge from top nonfiction subject matter experts, so you can explore a variety of artificial intelligence topics from every angle. From deep learning to neural networks, we've curated the best books to read on the subject.
1: AI for People and Business by Alex Castrounis (2019)
Amazon
This is one of the most exciting business-related books on artificial intelligence I have ever read. Period. As the business world becomes more consumer-driven, it's increasingly important that business executives and leaders have an understanding of machine learning and AI so as to incorporate a coherent plan for AI with their current operations and design a well-honed plan for future developments.
AI for People and Business is the perfect book for managers, executives, CEOs, and other non-technical leaders who are keen on using artificial intelligence within their companies. If you find that existing literature on AI is a bit out of touch for non-technical folk, this book is specially written for you. That's because it really simplifies the topic and offers the clearest explanations of such a complex concept.
2: Applied Artificial Intelligence: A Handbook for Business Leaders by Mariya Yao, Adelyn Zhou, and Marlene Jia (2017)
Amazon
This thorough book is exactly what its title says it is – a practical handbook for business executives and leaders who want to employ artificial intelligence to improve organizational productivity, enhance workflow efficacy, and elevate the quality of life for their employees and surrounding communities.
The author provides tools, techniques, and tips to show how leaders can drive business decisions by utilizing machine language and AI. In this regard, Applied Artificial Intelligence is one of the most realistic and practical guides for business executives who are passionate about getting the utmost value from machine learning and automation technology.
3: Architects of Intelligence: The Truth about AI from the People Building It by Martin Ford (2018)
Amazon
In the past few years, much has been said and written about the impact of AI. It's now clear that AI carries great potential for good (and maybe bad), but who stands to benefit the most? Who owns its future? No one knows for certain the direction artificial intelligence will take in the next two, three or ten years.
Martin Ford's Architects of Intelligence: The Truth about AI from the People Building It is a comprehensive collection of in-depth interviews with 23 of the world's most respected AI thought-leaders. Through their educated guesses, the author shines an unbiased light on how the use of this powerful technology will likely play out.
4: Artificial Intelligence Basics: A Non-Technical Introduction by Tom Taulli (2019)
Amazon
As the title suggests, this is one of the best introductory books for those who want to wade into the world of artificial intelligence from the shallow end of the pool. It uses a non-technical yet engaging approach to present the fundamentals of AI and its inherent impact.
In simplified language for the average layman, all the central concepts are presented here in a no-nonsense manner: Robotics, Natural Language Processing (NLP), Deep Learning, Machine Learning, and much more. Taulli answers key questions concerning the possible impact of artificial intelligence on a variety of everyday facets, including: the workplace, government, regulatory frameworks, ethics, day-to-day life, societal trends, and so on.
5: Artificial Intelligence in Healthcare by Mahajan MD and Parag Suresh (2019)
Amazon
Healthcare is on the upswing of technological innovation fueled by Big Data, AI, and the Internet of Things (IoT). Looking to the future, machine learning, deep learning, and other forms of artificial intelligence will play a critical role in healthcare delivery. The authors show in what ways and how this change will occur
In Artificial Intelligence in Healthcare, Mahajan MD and Parag Suresh explore the current role of AI in the industry and show how it is causing massive shifts in all facets of healthcare. They walk you through existing and future applications of artificial intelligence in the medical field.
This book explores the ethical issues arising with the use of artificial intelligence by pharmaceutical companies, payers, and healthcare providers. It also discusses how AI works, best practices, and the role of corporations and startups in the race to adopt AI in healthcare.
6: Deep Learning by Aaron Courville, Ian Goodfellow, and Yoshua Bengio (2015)
Amazon
Deep Learning by subject experts Aaron Courville, Ian Goodfellow, and Yoshua Bengio is, without doubt, one of the most informative and insightful textbooks on AI. It primarily tackles the core of the artificial intelligence discipline: deep learning.  The book also explores the nitty-gritty of machine learning. Remarkably, the authors have made both of these very technical topics approachable for the moderately informed layman while still being information-heavy.
Of note: The text and ideas lean towards the technical side, so this book is maybe not for everyone. You must have a bit of mathematical background to take full advantage of it. It could easily pass for a grad-level textbook, and you should treat it as such. Even so, those with some background in this area will find loads of deep learning insights.
7: Deep Thinking: Where Artificial Intelligence Ends and Human Creativity Begins by Garry Kasparov (2018)
Amazon
If you're a chess player (or an AI enthusiast), this book is likely to get you excited. Written by chess prodigy Garry Kasparov, Deep Thinking: Where Artificial Intelligence Ends and Human Creativity Begins examines the links between chess, human intelligence, and AI.
Kasparov takes us on a tour of his favorite game and expounds on how machine learning is quickly transforming the way chess is played.
8: Hello World: How to be Human in the Age of the Machine by Hannah Fry (2018)
Amazon
A few technology writers can match the level of verve and clarity with which Hannah Fry writes. This condensed book provides a very clear and sharp explanation of the potential dangers and power of AI algorithms. In doing so, it answers one of the most fundamental questions of artificial intelligence: what is the future of AI?
Hannah Fry's Hello World: How to be Human in the Age of the Machine takes us on a journey of the benefits, limitations, and downsides of algorithms we encounter every day. As we entrust more power to robots and AI machines, the author says that we had better ensure that we don't bake human stereotypes and biases into the algorithms. One word: buy!
9: Human/Machine: The Future of Our Partnership with Machines by Daniel Newman and Olivier Blanchard (2019)
Amazon
The imminent prospect of job losses is one of the biggest fears surrounding the rise of AI and machine learning. In their Human/Machine: The Future of Our Partnership with Machines, Daniel Newman and Olivier Blanchard argue that robots and AI will empower us rather than steal our jobs as we learn to employ robot/human rapport in the workplace.
The authors further contend that automation powered by AI, whether at home or in the workplace, will free up more time so we can focus on what truly matters. However, they are quick to point out that tech giants should make sure their AI products and technologies are designed to benefit society. Failure to do so will stifle the subtle balances between machines and humans that are needed to continue progress in many areas of manufacturing and medicine.
If you want to learn how artificial intelligence and humans will coexist for the betterment of society, this gem should be at the top of your reading list.
10: Life 3.0 Being Human in the Age of Artificial Intelligence by Max Tegmark (2018)
Amazon
Life 3.0 Being Human in the Age of Artificial Intelligence, by an acclaimed physicist and cosmologist, takes you to the center of the latest debate on how to best make use of artificial intelligence. Tegmark tackles the multi-faceted issue of how to adopt automation and AI without rending people jobless.
Unlike most authors who explore AI as an alternative to human workers, he brings to light methods to make sure future artificial intelligence and automation systems work side-by-side with people. The author also explains measures and breaks needed to be put in place to prevent these systems from malfunctioning or becoming compromised.
11: Machine Learning Yearning by Andrew Ng (2018)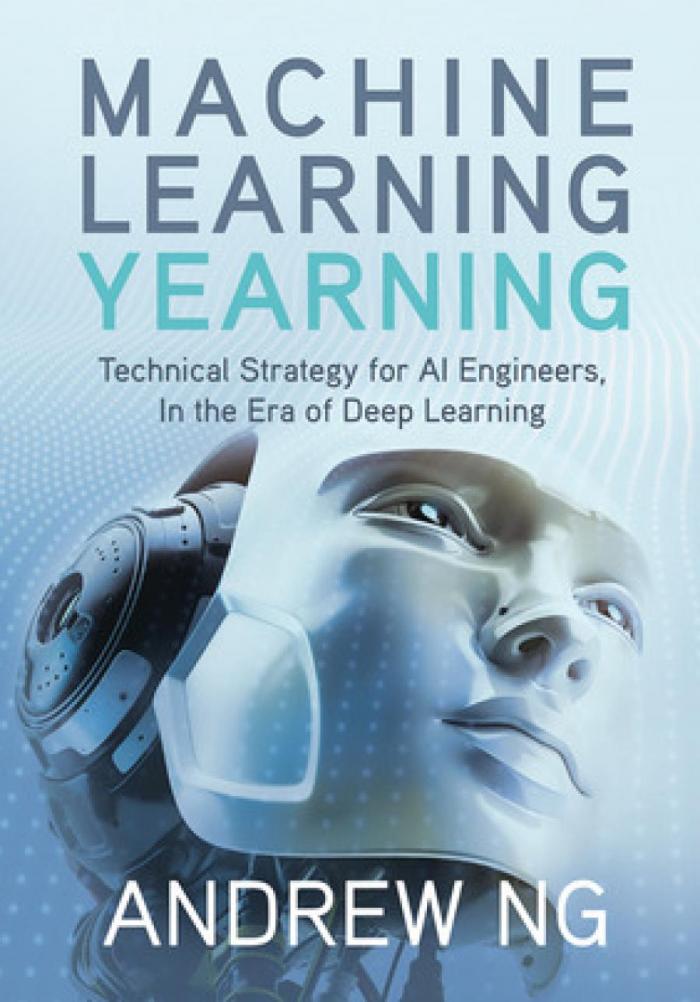 If you've got a thing for how-to manuals and books written in cookbook-style, then Machine Learning Yearning by Andrew Ng should be one of your must-have overview resources for learning all topics AI. A good read for AI engineers and non-tech folk alike, it provides wide-ranging coverage of machine learning concepts and how the technology is being employed in AI-backed solutions.
As you might expect from an expert at the forefront of machine learning, the book is presented in a highly logical order. In a surprising way, it apes the key factors, processes, and compromises that AI engineers and data scientists follow when executing machine learning projects. This order is what makes this a unique book.
12: Neural Networks and Deep Learning by Michael Nielsen (2015)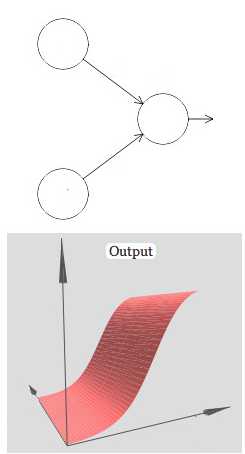 A great free resource for those who want to take a deep dive into the annals of neural networks and deep learning.  This book is a surprisingly pleasant, easy to read and understand work. It is packed with loads of useful illustrations, visualization, images, and even some explanatory videos. The writer's tone and style are completely engaging.
Neural Networks is a beautiful programming language that looks scary at first but gets easier if you happen to find a good book on the topic. This is one of those one-stop-shop books that offers a great depth of focus. You'll not regret downloading this free source.
13: Rebooting AI: Building Artificial Intelligence We Can Trust by Gary Marcus and Ernest Davis (2019)
Amazon
In this invigorating book, two great minds in the field provide a compelling overview of the current state of artificial intelligence and identify the measures we must put in place to accomplish a truly robust AI. The duo doesn't overhype AI, unlike most authors, but rather takes an all-around look at deep learning and its future in the world.
The big question Rebooting AI asks is simple: should deep learning hog all the attention, while other areas of AI take the back-burner? In the view of the authors, deep learning somewhat distracts experts from focusing on areas that could deliver more results for humanity.
In other words, the authors try to encourage a more holistic view of artificial intelligence. Overall, this is an excellent book that helps calm the hype surrounding deep learning.
14: The AI Economy: Work, Wealth and Welfare in the Robot Age by Roger Bootle (2019)
Amazon
Although AI is paving the way for loads of useful applications, we can't simply overlook the potential risk of abuse by corporations and regimes of ill-repute. The AI Economy by Roger Bootles attempts to address the most pressing economic issues surrounding the rapid rise of AI.
What impact will increased adoption of machine learning and smart robots have on work hours, wages, jobs, and the overall workplace? How will the spread of AI affect inequality, interest rates, and investments?
Roger Bootle, one of the world's most decorated economists, employs his deep knowledge of macroeconomics, technology, and history to provide an in-depth analysis of how the 4th industrial revolution will shape the global economy. Surprising as it might seem, this is a real page-turner.  You'll not likely put down this one once you start!
15: The Future of Work: Robots, AI, and Automation by Darrell M. West (2018)
Amazon
If you think we are far away from robots and AI taking over the jobs of millions of workers, think again. In The Future of Work: Robots, AI, and Automation, Darrell West argues that every company is working on the transition to the digital economy, autonomous vehicles; AI and robots as the most prevalent workers are fast becoming a reality and not an abstract far future concept.
This thought-invoking book provides us with deep insights about what we should expect as AI and automation technology reshape the future of the workforce. The writer brings together an array of expert opinions and insights to paint a clear picture of what challenges the global workforce will face as the fourth industrial revolution takes its toll. No other writer has approached this topic with such depth and thoroughness as Darrell West.
16: The Master Algorithm: How the Quest for the Ultimate Learning Machine Will Remake Our World by Pedro Domingos (2016)
Amazon
Although you might not see or feel it, AI algorithms are already percolating through myriad facets of our lives. These machine learning algorithms become more "intelligent" and powerful as they continue to sift through ever-ballooning silos of data.
The Master Algorithm by Pedro Domingos takes an eclectic look at existing types of AI algorithms, the challenges they encounter, the solutions they offer, and how these smart programs might shape the future. It's a fantastic book that provides a historical overview of artificial intelligence and machine learning for non-technical, mainstream readers. You will especially appreciate how the author formulates the concepts and ideas needed for machines to truly showcase intelligence at or above the human level.
17: The Robots Are Coming! The Future of Jobs in the Age of Automation by Andrés Oppenheimer (2019)
Amazon
This book is somewhat in contrast with what Daniel Newman and Olivier Blanchard assert in their 2019 bestseller Human/Machine. In The Robots Are Coming!, Andrés Oppenheimer stays true to his hallmark journalistic technique, taking the reader on a quest to unravel what's in store for the workplace in the face of automation and AI.
In this thought-provoking read, the author argues that sophisticated customer computer programs, AI algorithms, robots and other forms of automation will soon take over many job positions in a variety of industries. What's more, he contends that AI will radically transform any jobs that survive the automation takeover.
Oppenheimer provides an eye-opening and insightful take on some major positions, fields, and industries that will likely be transformed or eliminated by automation. Could yours be on the line?
18: You Look Like a Thing and I Love You: How Artificial Intelligence Works and Why It's Making the World a Weirder Place by Jenelle Shane (2019)
Amazon
Jenelle Shane is a rock-star writer, and this masterpiece is a testament to her prowess. For most people, AI is an alien subject, but in her hands, this technology becomes 'real' and relatable.
Many people wrongly think of artificial intelligence as a powerful black-box magic that is more clever than humans.  They are partly right. The author helps temper this poor perception of AI to help alleviate skepticism and improve appreciation for this versatile and influential technology.
Shane helps the non-technical reader effortlessly gain a better understanding of AIs position in society, presents some of the biggest challenges in its application, and describes what is being done to solve them. This is a must-have book in your collection – it's fun, sharp, and charmingly easy to read.
YOU MIGHT ALSO LIKE: