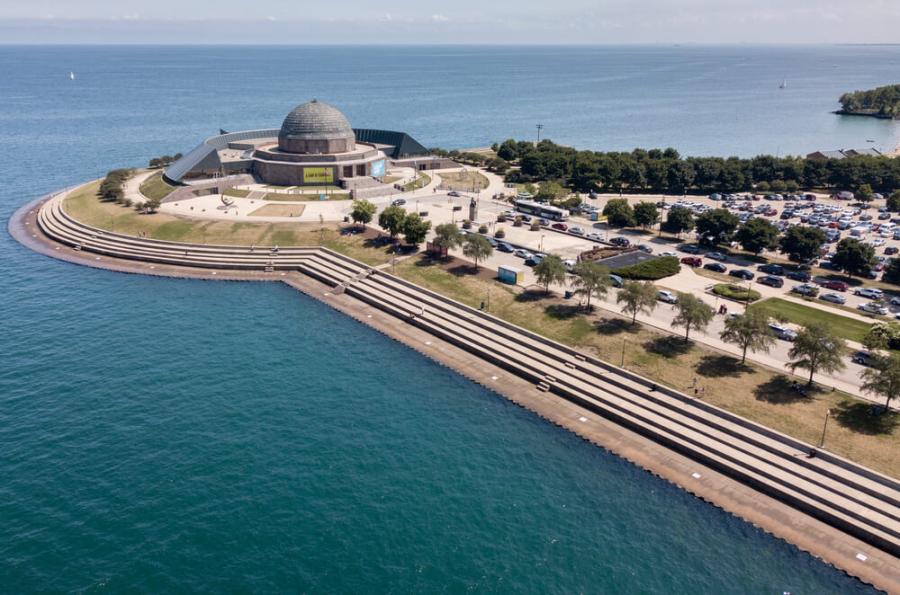 Live music events have been on hold for most of 2020 owing to the ongoing pandemic. As we begin to reclaim our lives, however, albeit, under a new normal, a Chicago entertainment company looks set to bring live events back to the city. Lakeshore Drive-in was launched two weeks ago in the parking lot of the Adler Planetarium by the AudioBliss entertainment company. The event offers attendees the chance to go to a drive-up show featuring live music.
This is very much the new normal, but it is an encouraging step forward, nonetheless. The pop-up venue was greeted with much enthusiasm by residents and local musicians alike. Featured local artists like Mick Jenkins and Ric Wilson, EDM artists Peekaboo and Autograf also played in the first concert. This is the start of something exciting for Lakeshore Drive-in, which has big plans in the coming weeks and months.
Experience
Given the current situation, the idea of delivering full-scale live music events is just not possible. Taking the drive-in movie theme, attendees can set up seating around the car, jump on top, or relax in the back as they listen to the music, as long as they maintain social distancing protocols.
Far from complaining about the new experience, music fans spoke with fondness after their experience with Lakeshore. Many were simply excited to be out again, whilst others spoke of the need for a more personal and stress-free experience, which this pop-up venue provides.
New Measures
The Planetarium parking lot now features huge video screens on each side of the stage to ensure that everyone has a perfect viewing of the stage. Vehicles are allocated 12-foot by 8-foot parking spaces with bathrooms on both sides of the park. There is also a digital service in a place where attendees can order food, beverages, and even artist merchandise which will be delivered to their vehicle.
Repurposing Staff
Lakeshore Drive-In doesn't feature heavy levels of staffing due to safety concerns. But some workers are employed by the new venture, and these are service professionals who would usually have been busy during the summer months at other live music events. AudiBliss co-founder Adam Weiss, who is running the concerts, spoke to Time Out magazine about their employees:
"Lighting techs, video techs, people who would be working all summer at festivals and tours are not working. We are putting on these events as a way to give back to industry professionals and give them a job."
Bigger and Better 
There are certainly big plans in the coming months from Lakeshore Drive-In, which will feature artists like Lil Yachty and folk group Houndmouth. Future plans look to include a more eclectic mixture of artists, the inclusion of comedians, and full weekend shows with multiple artists.
Ticket prices will vary depending on each event, with attendees paying for the vehicle rather than the number of people. Most events had a pricing tag of $200 per vehicle, with Lil Yachty costing $300. Although it appears high, Weiss defended the decision to choose this price point for events:
"If you get four of your friends together, you're looking at a $50 or $60 ticket, which is the same cost as going to a show at the Aragon Ballroom."
Details of upcoming shows and pricing are being announced via Lakeshore Drive-In's Facebook and Instagram pages.
This is a very positive move for the city, where residents have been desperate for things to begin to get back to some sort of normal.
Live music events and similar open-air experiences form a key part of the social scene in large cities and resuming these events have been welcomed greatly by residents and local businesses alike.
The responsibility will now be in the hands of organizers like Adam Weiss and their teams, to ensure that state-mandated health regulations are being followed. A failure to do this could see the state revert back to some of the more Draconian measures enforced earlier in the year. For now, though, let the live music events kick ass!