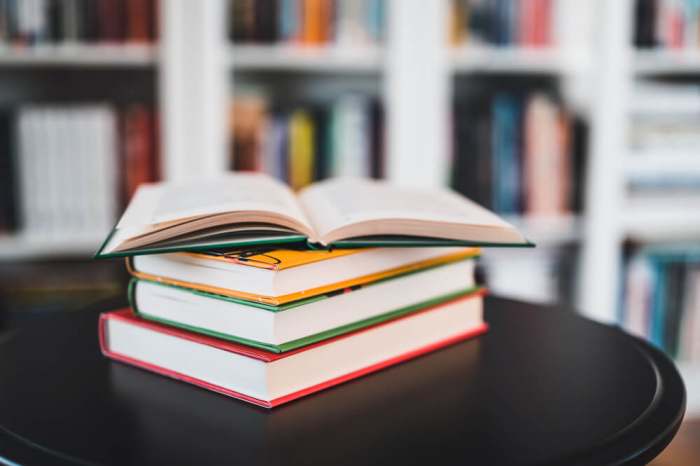 Chicago-based writer and activist Kemi Alabi has received the First Book Award from the Academy of American Poets. Their volume, "Against Heaven", is scheduled to be published next spring.
Chicago, an inspiration for various creators belonging to multiple art forms
Over the years, Chicago has inspired movies, musicals, and television shows, as well as exhibitions such as Womanish, a 5-story pop-up exhibit with over 16 interactive spaces designed to explore, celebrate and contemplate womanhood, but also quite a bit of fantastic literature. Many great books published in the last few decades are set in Chicago. Writers, local born or who have settled here, as Alabi, have found the city irresistible, and have infused their work with the local flavor.  Besides wonderful stories from its past and inspirational aspects of its present, the city is friendly to authors, trying to accommodate all their needs and provide spaces where they can create the classic texts of the new generation.
If you currently reside in Chicago and your trade is putting words on the page, then you might like the Writers WorkSpace. If you are not the type who exclusively works from your own home, behind closed doors, this welcoming space provides a serene environment for you to hone your craft, and a variety of magazines and literature for you to peruse for ideas. 
A virtuosic and multi-layered exploration of "black queer subjectivity"
The author of "Against Heaven" (Graywolf Press, 2022) was selected as winner of the 2021 Academy of American Poets First Book Award by Claudia Rankine. Alabi will receive $5,000 and a six-week, all-expenses-paid residency at the Civitella Ranieri Center in Umbria, Italy. The academy will also buy and distribute thousands of copies of "Against Heaven."
Claudia Rankine said in a statement that "Against Heaven" was a virtuosic and multi-layered exploration of "black queer subjectivity." "At once sonic and disruptive, these poems pull together everything in a world where nothing is sacred," she said. "In this energetic and brilliant debut, the thrust of the lyric dislodges all that is stuck and stagnant, creating new possibilities for utterance."
The author helps communities combat race, sexuality and gender based marginalization
Kemi believes in the world-shifting power of words and the radical imaginations of Black queer and trans people. As cultural strategy director of Forward Together, which helps communities combat marginalization based "on race, sexuality, and gender", Alabi built political power with cultural workers of color through programs like Echoing Ida, a home for Black women and nonbinary writers, and annual art campaigns like Trans Day of Resilience. The Echoing Ida Collection, coedited with Cynthia R. Greenlee and Janna Zinzi, is available now from Feminist Press.
Born in Wisconsin in 1990, Kemi Alabi earned their BA in Philosophy and Political Science from Boston University. Kemi Alabi's work is published in The Atlantic, Poetry, Boston Review, Catapult, Guernica, them., the BreakBeat Poets Vol. 2, Best New Poets 2019, and several other journals and anthologies. Selected by Chen Chen as winner of the 2020 Beacon Street Poetry Prize, Kemi has received Pushcart Prize, Best of the Net and Brittle Paper Award nominations along with support from Tin House and Pink Door.
The images the author creates are powerful and unapologetic, as this verses from the poem called "After We Ruin My Love's Heart, the God of Annihilation Prays Back to Me" prove: 
"O frothing ocean of
licked bone,
what does one call a god
with no worshippers? where's the
thread between freedom & death
when you're the last one left?"
An award established in 1975 to encourage emerging poets
The Academy of American Poets First Book Award is a $5,000 first-book publication prize, , established in 1975. The winning manuscript, chosen by an acclaimed poet, is published by Graywolf Press, an award-winning independent publisher committed to the discovery and energetic publication of contemporary American and international literature. The winner also receives an all-expenses-paid six-week residency at the Civitella Ranieri Center, a 15th century castle in the Umbria region of Italy, where they will become part of a group of accomplished international artists, writers, and composers. As previously stated, the author receiving the award is also provided with distribution of their winning book to thousands of Academy of American Poets members, making it one of the most widely distributed poetry books that year. The prize also implies inclusion and promotion in American Poets magazine, the Academy's newsletter, and Poets.org, among other opportunities. 
For the 2022 First Book Award, submissions, currently closed, will be accepted from September 1, 2021 to November 1, 2021. 
This award was established in 1975 to encourage the work of emerging poets and to help the best of them publish their first book. It is currently made possible by financial support from the members of the Academy of American Poets. From 1975 – 2020, the award was titled in tribute to Walt Whitman. 
Previous winners of the First Book Award include Nicole Cooley and Jenny Xie.