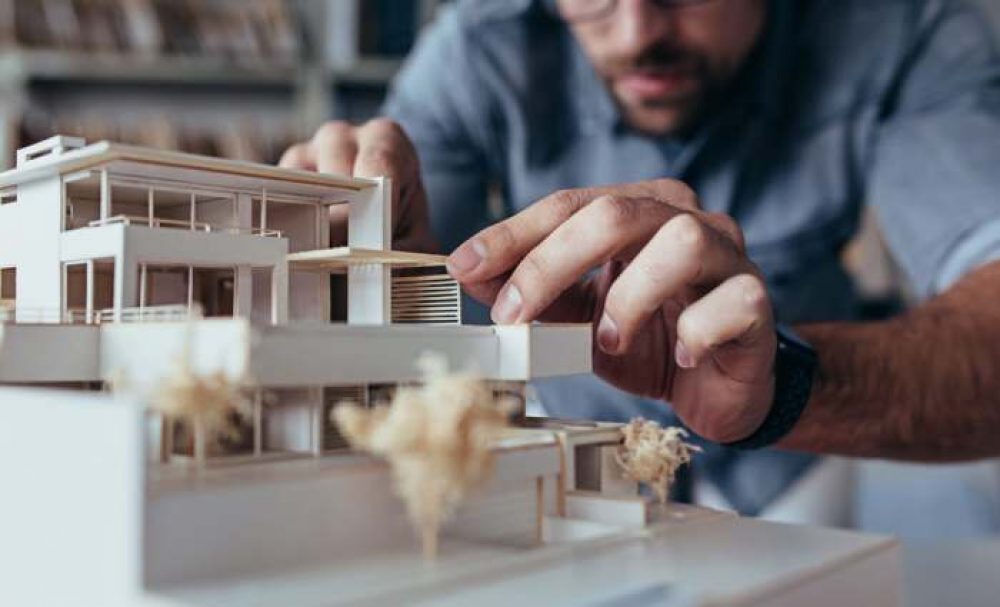 Chicago's architectural community is working towards becoming more diverse and inclusive, by promoting and supporting students coming from underrepresented social groups, in order to bring new talent to the profession and encourage young architects to spread their wings. 
We need professionals to make our dream homes come true
Whether you are looking to purchase a home in Chicago or you already own one, but in both situations you need to remodel it, you can't do it alone. You will need the help of an architect who can actually draw up the plans necessary for the contractors to build or remodel your home. Finding the right architect is pretty much like finding any other professional you need. It takes a bit of time and research to find one who will suit your needs. For buying a house, your budget could range from $200K to $500K.  If you're looking for an affordable place to rent, check out the following neighborhoods: Pilsen, Hyde Park, Ukrainian Village, Andersonville or Rogers Park (where rent for a 1 bedroom apartment will run you closer to $1,000/ month.) To rent a modest apartment or condo Downtown, plan to spend around $3,800-$5,000/month (excluding utilities) and closer to $600-$900 if you're settling near the suburbs. Home remodeling or home addition can be a really exciting time, since you get a chance to completely re-envision your home and make it the way you want it to be. There's just one small problem, the architect you employ must understand your vision and help contractors transform your dream into wall to wall reality. And, if Chicago is a very diverse city, which translates into diverse styles and tastes in every aspect of day to day living, from food – which we are famous for – to music and everything in between, the city's architectural community is not equally diverse. Things are about to change, though, thanks to the efforts recently put towards reaching this goal.  
The first recipient of the Hartshorne and Plunkard Fellowship, UIC graduate Martina Smith
Last fall marked the beginning of two active efforts meant to increase diversity within the architectural community in the Windy City.   
University of Illinois Chicago graduate student Martina Smith became the first recipient of the Hartshorne and Plunkard Fellowship, a new annual award given to a UIC architecture graduate student. She received the award in September, which comprises $10,000 in financial assistance for up to three years of graduate study, academic and professional mentoring, and a paid summer internship at Hartshorne Plunkard Architecture in Chicago. 
Martina grew up in Jamaica, and has always been curious about buildings, but she remembers a certain colorful one she named "the cake house" when she was only 7. Now a resident of Richton Park, Martina says she wanted to become an architect since that building she saw as a child ignited the passion in her.  Graduating in 2024 with a degree in architecture from UIC's College of Architecture, Design, and the Arts will now be a little easier for  Smith, who eventually intends to have her own firm and work in marginalized communities, which otherwise she feels "don't really get that much attention as other communities do". 
UIC alumni Raymond Hartshorne and James Plunkard have committed $500,000 to the University of Illinois Chicago's School of Architecture to create an endowed fellowship aimed at increasing diversity among students obtaining a UIC architecture education at the College of Architecture, Design, and the Arts.
"We want to mitigate barriers to education, especially for African-American students"
The Hartshorne and Plunkard Fellowship will be awarded annually to a UIC architecture graduate student, who will receive a major scholarship, academic and professional mentoring, and a paid summer internship at Hartshorne Plunkard Architecture (HPA). The intent of the fellowship is to increase the number of UIC architectural degrees awarded to students from traditionally underrepresented populations, and in turn, diversify the talent pipeline into the architectural profession. The HPA endowment will support two graduate architecture fellows in perpetuity beginning in Fall 2021.
"Jim and I want to make a UIC degree accessible to as many outstanding students as possible," Ray Hartshorne said. "UIC is a top architecture school with strong faculty in the greatest city in the world. We want to mitigate barriers to education, especially for African-American students."
"UIC's School of Architecture is honored to be able to formalize and expand its relationship with Ray and Jim, whose firm has been a leader in mentoring interns and future architecture professionals over the last three decades," said Robert Somol, the School's Director.
"In addition to the immediate impact of the fellowship for individual students, this landmark gift will provide an inspiring model for future collaborations with other Chicago offices that share a vision of architecture and its practice as an attractor for inclusion and difference," Somol added.
A website to encourage young women to start or further their architectural careers
Another ambitious project meant to encourage diversity amongst Chicago's architects also had an important component which started last fall. Tiara Hughes, a Skidmore, Owings & Merrill senior urban designer and project manager, launched the First 500 website in October. Hughes said the site's sole purpose is celebrating and elevating Black women in architecture, who make up less than 1% of licensed architects.
Tiara Hughes, a Saint Louis native, remembers being not only the only female in her Drury University architecture classes, but also the only student of color, unlike Martina Smith, who now attends architecture classes with students from many different backgrounds. Things are changing, and Hughes is determined to help them move into the right directions, so young people don't have the same experience she did. 
"Honestly, the only architect that I can think of watching growing up, was the dad off "The Brady Bunch," And that's not our representation," Hughes said. "I felt a little isolated and a bit deprived from my education." Moving to Chicago especially to find a more inclusive, diverse professional community,  she met Black women architects and was introduced to the National Organization of Minority Architects. After finding out that, in 2017, "there (were) between 115,000-116,000 licensed architects living in the U.S., and less than 500 of them were Black women" Hughes founded the First 500 to  raise awareness, resources, and build a strong community.
Hughes named the website First 500 to be a visible marker around the shocking representation of Black women in the field. "People were able to quickly wrap their minds around what Black women represent in this field, and how it's unjust," Hughes said. The Woodlawn resident, 30, hopes the site serves as a beacon for young girls and women of color during their career. 
Hughes is also an adjunct professor at the Illinois Institute of Technology, a commissioner with the City of Chicago Landmarks Commission (she just landmarked Emmet Till's Chicago residence and is working on Muddy Waters' home), and a real estate broker. She has traveled the country, encouraging young girls to enter the field and telling Black women who already are in it they truly belong, while using her many talents and assets to further her endeavor.