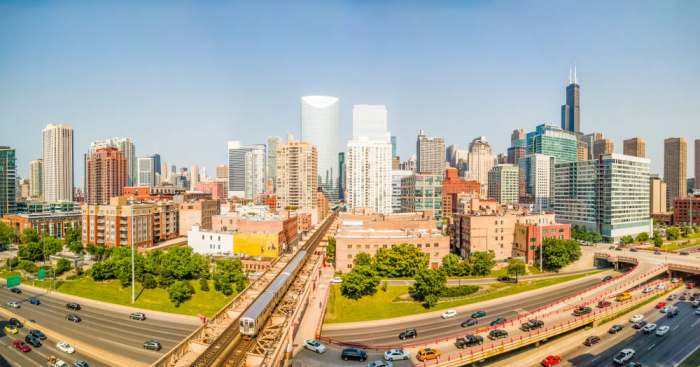 When it comes to quality living, Chicago has a lot to offer. Whether you're seeking world-class dining, a thriving cultural scene, or major league sports teams, this city has got you covered. And that's not even mentioning the incredible shopping experience, which is among some of the best in the country! Here are some of the things you need to learn about the Windy City before moving here:
Chicago is the Third Largest City in the U.S
Before you hit the road, understand that you're moving into a bustling metropolis. With over 2.6 million people, Chicago is the third-largest city in the country after L.A. and New York City. The city's size makes it ideal for those who love crowds, action, and access to all that big-city living entails. 
However, this is also your chance to contemplate your upcoming move. Do you think it's the right decision? Are you willing to brave the hustle and bustle of the metro area? How will you facilitate your relocation? With so many things to consider, this brings you to the next important thing.
It Pays to Hire Professional Movers
This tip doesn't just apply to people moving to Chicago. It's always a good idea to hire professionals to manage your relocation. As you know, moving involves complex logistics that can drive you insane. But with movers to help you out, you can alleviate the stress and focus on the things that genuinely matter.
So why? What makes these moving experts worth hiring? First off, they know what it takes to get your belongings from point A to B and offer tips on planning your move. More importantly, they will make sure that all of your stuff reaches its destination in one piece.
Additionally, Chicago is massive with lots of nook and crannies. It can be challenging to navigate the busy city streets. But there's no need to worry when you've got professional movers to back you up! They can pack your things up, load them safely, weave through the traffic, and skillfully help you unpack at your new home.
But still, not all movers are the same. Some might even scam you or damage your belongings. So, if you want protection and top-notch services, these are the best-ranked movers in Chi-town that will gladly assist you anytime.
Chicago Is Quite Affordable
As one of the Midwest's most dynamic cities, Chicago is a competitive town. While it may not be as cheap as some other areas, it's still pretty affordable compared to giants like San Francisco, Seattle, or New York. 
If you're looking to purchase a home in the city, your budget could range from $200K to $500K.  If you're looking for an affordable place to rent, check out the following neighborhoods: Pilsen, Hyde Park, Ukrainian Village, Andersonville or Rogers Park (where rent for a 1 bedroom apartment will run you closer to $1,000/ month.) To rent a modest apartment or condo Downtown, plan to spend around $3,800-$5,000/month (excluding utilities) and closer to $600-$900 if you're settling near the suburbs.
Utilities in Chicago are generally on par with the national average, but they can get more expensive as you move closer to Downtown. Transportation is also affordable, with a monthly pass for unlimited rides on the Chicago Transit Authority (CTA) costing $105/month.
In general, if you live in Chicago you will need a car. If you don't own one, you can either use ridesharing platforms to get around and for day trips you can rent a car quite affordably.
Choosing a Chicago Neighborhood
In Chicago, neighborhoods are more than just addresses. They represent a unique culture and community. The area you choose today contributes to defining your quality of life in the future.
Some of the most popular areas include:
Downtown:

 Located in the heart of the city center, this is where you'll find all the entertainment, flavor, affluence, and action. The tradeoff? You're going to be closer to traffic noise, pollution, and crowds.

North Chicago:

 Popular among young professionals, you'll find this area offers a more suburban feel than many of its neighbors while still offering easy access to all parts of town.

The Loop:

Everyone in Chicago knows this area. It's where you get to enjoy rows of restaurants, movie theaters, art galleries, shopping districts, and plenty of other attractions.

West Town:

 This neighborhood has a long history but continues to evolve with new bars and restaurants opening up all around it. It's a place that feels like you're walking down memory lane because of its traditional design.
Enjoy the Beach
Does this sound surprising? Well, it's not uncommon for people not to consider Chicago a beach destination. The reality is, there are over three miles of breathtakingly beautiful shorelines on Chicago's stretch of Lake Michigan! Understand that beaches here are a little different than those on the East or West Coast. There's not usually that kind of pounding surf, but they're still great for fishing and soaking up some sun. Not bad, considering you're in the middle of the continent!
Plenty of Recreational Activities
Do you like to live an active life? You're in for a ton of fun in Chi-town! There are over 200 different golf courses in and around the city. You can also find plenty of other outdoor activities that will suit your needs and desires—rock climbing at First Ascent, kayaking on River North, or fishing in one of the Great Lakes are just some of the options to consider! On top of that, you can enjoy many activities with your family, from touring the Shedd Aquarium, exploring Lincoln Park Zoo, to visiting different museums scattered all around town! 
Chicago is a city with lots to offer. Will you like it here, or will you eventually regret your decision? Only you can answer. For now, one thing is sure: there are a lot of adventures waiting for you in Chi-town!