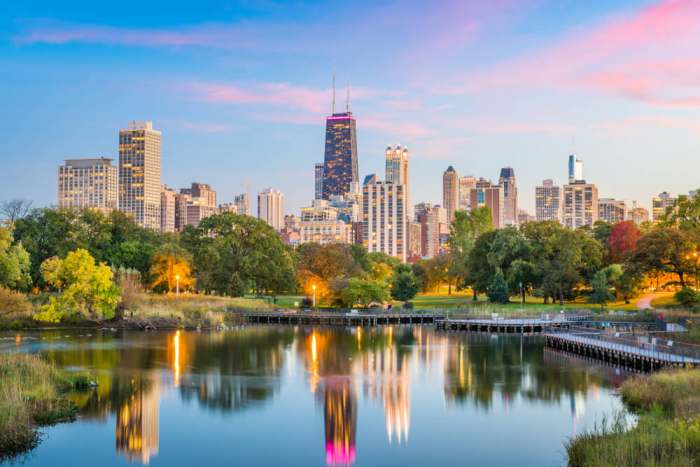 The demand for CBD products has skyrocketed in the past couple of years, with analysts predicting that US sales will eclipse $23 billion by 2023. That's partly thanks to the passage of the Agriculture Improvement Act of 2018 (popularly known as the 2018 Farm Bill). And with interest coming from the right, left, and center, the highly sought-after compound has wiggled its way into nearly every realm of our lives, from wellness and skincare to cancer therapy and even pet care.
If you're new to the world of CBD, it stands for cannabidiol, a therapeutic chemical compound obtained from the hemp or cannabis plant. Note that it's not the only such compound — cannabis plant boasts more than 100 cannabinoids, including the highly-talked-about Tetrahydrocannabinol (THC). Interestingly, unlike its relative THC, CBD doesn't cause the high sensation and other euphoric effects often experienced when one takes marijuana.
The real magic lies in the claims that CBD has numerous therapeutic benefits. Indeed, recent scientific and anecdotal research suggests that CBD may help with several common ailments, including depression, anxiety, insomnia, and pain. The compound is also being trialed as a potential treatment for a variety of chronic health conditions, from epilepsy and Alzheimer's disease to Parkinson's and several forms of cancer.
If you have ever been curious about the legal status of CBD in Illinois, you're not alone. Thanks to the meteoric rise in the popularity of CBD, many Illinois residents often have questions about the legality surrounding cannabidiol. That's why we pieced together this handy guide to give answers.
Illinois CBD Laws vs. Federal CBD Laws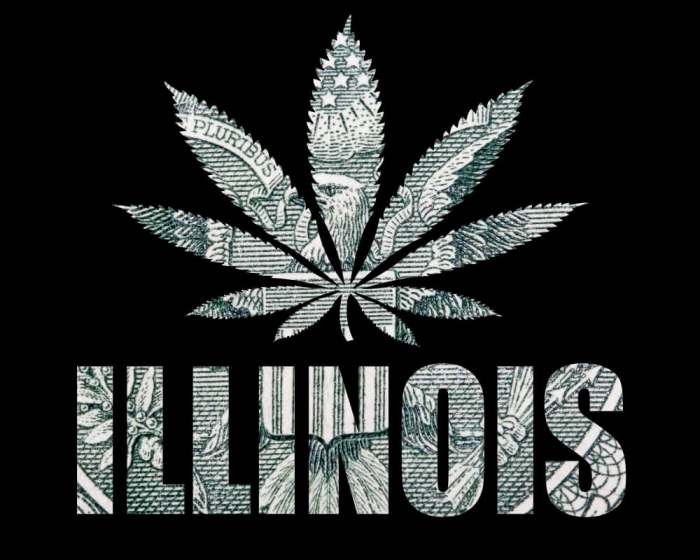 Many Illinoisans are somewhat confused about the legal status of CBD, and it's easy to understand why. The confusion usually stems from the unending legal quagmire and social stigma traditionally attached to the use and sale of cannabis, or marijuana to be exact. Put otherwise, the real issue isn't about CBD itself; it's that the compound is often misinterpreted as THC, the marijuana's main psychoactive chemical ingredient.
First things first: what's the difference between CBD and THC?
THC and CBD are isomers, a technical term for compounds with the same chemical formula but totally different properties and molecular structures. That's to say that, while the two are chemically similar, they are as different as chalk and cheese in terms of their effects. That's not the only difference, though.
They are also sourced differently. The marijuana plant is the primary source of THC, while cannabidiol is typically extracted from industrial hemp, which is normally high in CBD and very low in THC. Altogether, the two sister compounds account for the biggest chunk of naturally-occurring cannabinoids, of which over 100 are known to be found in the Cannabis sativa plant.
Cannabinoids are called so because they seemingly influence or interact with cannabinoid receptors in the human body, which are part of the endocannabinoid system (ECS). This is an elaborate biological system that spans the entire body, and its job is to balance and regulate body processes like sleep, digestion, pain sensation, hormonal balance, appetite, metabolism, and immune response. The jury is still out, but scientists believe that cannabinoids work by mimicking cannabinoids naturally produced by the body and used in the endocannabinoid system.
In saying so, both CBD and THC influence the ECS, but how they do, and their effects are almost completely different. In fact, they may associate with different cannabinoid receptors.
The main psychoactive cannabinoid in the cannabis plant, THC is known to bind directly to the two major ECS receptors — namely CB1 and CB2. By doing so, it alters your brain chemistry and thus can lead to hallucination, sedation, intoxication, euphoria, and other psychoactive effects characteristic of cannabis use. So, if you have ever gotten high after smoking marijuana or eating an edible, then you've experienced THC in action.
CBD, on the other hand, is often praised for being non-psychoactive as it doesn't bind directly to either CB1 or CB2. This may also help explain why people don't hallucinate, experience euphoria, or feel "high" when they consume CBD. The other way around may be the case: it seems to counter the undesired effects of THC.
As such, CBD oil is not only non-intoxicating, non-psychoactive, and non-hallucinogenic, but may also help bring down the euphoric effects of marijuana. Even more exciting, CBD does interact with other minor ECS receptors, resulting in wonderful therapeutic effects.
For example, in a 2014 study published in the journal CNS Neurological Disorder Drug Targets, researchers noted that CBD may help inhibit the activity of serotonin receptor 5-HT1A. It's a well-known "downer" receptor that plays a partial role in anxiety, depression, addiction, runaway appetite, sleep deprivation, and chronic pain.
Recent research has also shown that CBD may play a crucial role in activating GPR55, a minor receptor with the potential of reducing inflammation and relieving pain. More than that, it has also been discovered to bind to mediator sensory receptors like TRPV1 and TRPV2. These ion channels are responsible for the modulation of pain and inflammation, as well.
So, is CBD legal? At the federal level, CBD products are deemed to be legal for use and sale if their THC content is less than 0.3 percent. This has been the case since President Donald Trump signed the Agriculture Improvement Act of 2018 into law. The passage of the so-called 2018 Farm Bill means hemp is no longer classed as a Schedule I controlled substance according to the Controlled Substances Act (CSA).
Let's take a step back to create some context. Cannabis sativa plants can be classified as either marijuana or hemp. As of this writing, any unsanctioned transport, use, or sale of marijuana is still illegal at the federal level. More specifically, marijuana — defined federally as any cannabis product that contains over 0.3% of THC — remains a Schedule I substance under the CSA.
In essence, the 2018 Farm Bill made a sweeping change to the federal cannabis laws, making hemp and hemp-based products legal in all 50 states, including Illinois. For this reason, you can legally sell, use, or possess any hemp-derived CBD oil product in the US, if it has less than 0.3% THC content. Note that THC content is measured by dry weight.
Let's make one thing clear, though: all CBD oils extracted from marijuana plants are still considered illegal, and understandably so. Since most marijuana strains have historically been bred for optimal THC yield, their CBD content is often very low. With CBD content as low as 0.2%, marijuana plants may not be financially viable for CBD oil production anyway
The 2018 Farm Bill also provides a set of guidelines and regulations that hemp farms must comply with for their products to be labeled legal. Get this: any CBD product obtained from hemp sourced from unlicensed cultivators is not legal for sale even if its THC content is acceptable, meaning lower than 0.3 percent.
The United States Department of Agriculture (USDA) is the federal authority in charge of hemp cultivation and transportation. So, transporters, farms, and cultivator facilities must obtain a license from the USDA to legitimize their products, as well as comply with its regulations.
Here's the thing: many states and the federal government have historically read from somewhat different scripts when it comes to cannabis laws, and Illinois is no different. For instance, CBD oil products legally sold in Illinois must be produced from hemp cultivated in state-licensed farms and cultivator facilities.
Even though the federal CBD laws allow for legal sales, use, and possession of hemp-derived CBD oils, you may not be out of the woods when it comes to state CBD laws. After all, the 2018 Farm Bill added provisions that grant individual states, cities, and even local governments the right to set their own CBD laws and regulations.
So, is CBD legal in Illinois? The answer is a resounding yes – CBD oil is currently legal to possess, use, or sell in the Land of Lincoln. To be specific, CBD oil products can now be legally cultivated, sold, and purchased from dispensaries located throughout the state. However, all cannabis-infused CBD products must not contain more than 500mg of THC.
CBD in Illinois: A Quick History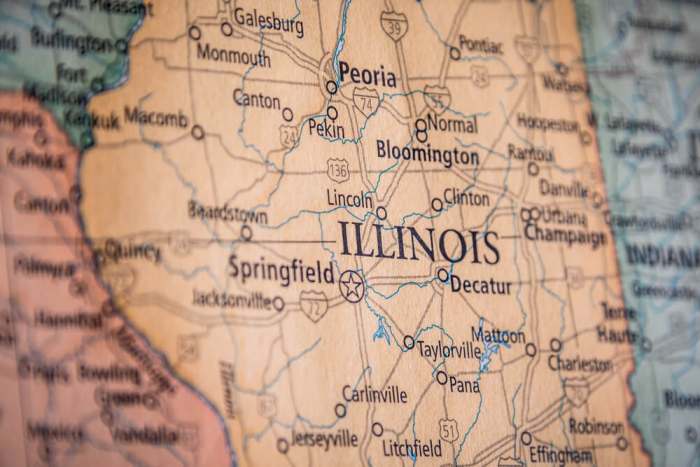 Cannabis and hemp were initially prohibited under the Marijuana Tax Act in 1937, making their use and sale illegal throughout the United States, including in Illinois. The prohibited legislation was repealed more than three decades later only for cannabis to be classified as a Schedule I substance under the Controlled Substance Act (CSA) of 1970.
Nothing much changed in terms of Illinois cannabis and hemp laws over the next 40 years. That's because the CSA stayed fully in effect until the Illinois General Assembly passed the Compassionate Use of Medical Cannabis Pilot Program Act in 2013. This made the Land of Lincoln one of the few states to legalize marijuana for medicinal usage.
As far as CBD was concerned, its use would then be regulated under the Illinois Compassionate Use of Medical Cannabis Pilot Program. At the same time, the law allowed registered medical cannabis patients to possess no more than 2.5 ounces every two weeks. Moreover, CBD oil and other cannabis derivatives were only to be purchased from a state-licensed dispensary.
In 2016, the state lawmakers drafted the Industrial Hemp Pilot Program that would allow the Illinois Department of Agriculture (IDOA) to grow hemp for research purposes. This first of its kind program granted similar rights to a select number of universities, colleges, and other institutions of higher education within Illinois. In return, the institutions were required to present their findings and report to the Illinois Department of Agriculture on an annual basis.
Illinois' CBD laws started changing dramatically in 2018. It all started in August of 2018 when Illinois lawmakers passed the Industrial Hemp Act (aka SB 2298). This groundbreaking bill essentially removed state restrictions on industrial hemp cultivation, allowing farms within state borders to seek licenses for commercial cultivation of hemp.
In late 2019, the state General Assembly also passed the Low THC Hemp Extract Act (SB 2772), making the sale, use, and possession of CBD legal in Illinois. Under the Act, the definition of hemp aligned with the federal restriction of THC content to 0.3 percent by dry weight.
Illinois has since decriminalized and legalized marijuana for recreational usage. This follows the passing of the Illinois Cannabis Regulation and Tax Act of 2019. This not only made Illinois the 11th state to do so, but it also became the first state in the US to create a regulatory framework for cannabis sales, testing, and cultivation through a state legislature.
In October of 2019, the state legislature passed a bill that would make it mandatory for all CBD oil products for sale in the state to meet IDOA testing requirements.
Together, this series of CBD laws passed by the Illinois lawmakers means that CBD products are legal in the state. By virtue of the law legalizing cannabis for medicinal use, all THC-containing and non-THC CBD oil products are legal for use and possession by Illinois residents at least 21 years of age.
Under state law, Illinoisans 21 years old and up can buy up to 30g of cannabis/hemp flowers, up to 5 grams of cannabis-based CBD concentrate, and cannabis-infused CBD oil with up to 500mg THC content.
What Are the Current Illinois CBD Laws?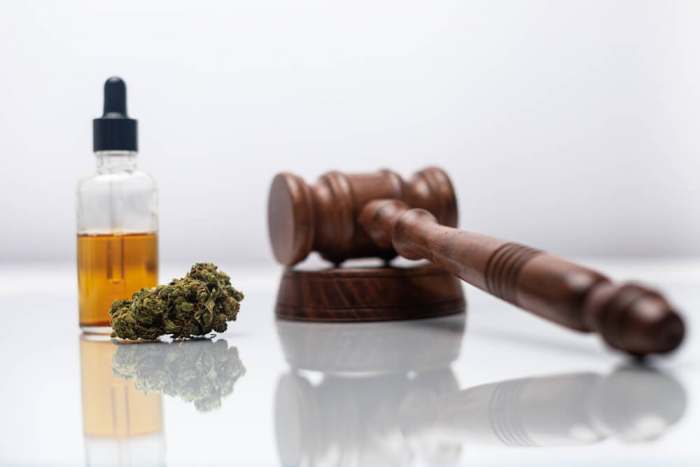 Since the 2018 Farm Bill came into effect, Illinois has passed a host of its own laws and legislation around CBD oil and cannabis in general.
Licensing laws
Given that all CBD laws fall under the Illinois Cannabis Regulation and Tax Act umbrella, those involved in the business must obtain the following licenses:
a) Cultivation center license: Cultivators must obtain this license from the Illinois State Department of Agriculture. It allows the licensee to grow up to 210,000 square feet of canopy area, and it's valid for up to three calendar years.
b) Craft grower license: this license grants the recipient the right to grow, dry, cure, and package both cannabis-based and hemp-derived CBD products. Licensees can also take necessary steps to make CBD products ready for use at the processor or for sale at dispensaries.
According to IDOA, craft growers can cultivate a minimum of 5,000 square feet and up to 14,000 square feet of canopy area. What's more, they can be licensed as independent infusers and/or dispensaries.
c) Dispensary license: Businesses wishing to sell cannabis- and hemp-based CBD products must apply for a dispensing permit/license from the Illinois Department of Financial and Professional Regulation, Division of Professional Regulation (IDFPR). All licensed dispensaries must sell to residents aged 21+. A single purchaser can buy up to an ounce of dry cannabis, up to 5 grams of cannabis-derived CBD products in concentrate form, and cannabis-infused CBD products like edibles containing up to 500mg of THC.
d) Infuser: An infuser license is issued to a facility that directly infuses or incorporates cannabis concentrate into a CBD product to make items like edibles. An infuser licensee must pay a fee of $5000 before being awarded the license.
To be given the license, the applicant must own 51% or more of the business, plus the infuser facility must be controlled by individuals who have resided for at least the past five years in a "Disproportionately Impacted Area" by unfair marijuana incarcerations.
e) Transporter: This type of license will be issued on or before July 1, 2020, to cannabis transporting companies. These are organizations tasked with carrying CBD or cannabis-infused CBD products between licensed businesses within Illinois, including crafter growers, cultivation centers, infuser facilities, testing facilities, dispensaries, etc.
Possession laws
The federal law already allows Illinoisans to possess CBD oil products containing no more than 0.3 percent THC content. If you intend to exceed the federally-acceptable THC limit of 0.3%, you must comply with the state's adult-use cannabis laws.
Under the law, you can buy and possess cannabis-infused CBD oil containing up to 500mg of THC. If you opt for CBD-containing cannabis concentrate, you may also buy up to 5g of the product. Possession of cannabis flower buds is limited to 50g.
Labeling regulations
Each CBD product must bear a label clearly indicating the amount of CBD available per serving, suggested dosage, and net weight of the product. Whether it's cannabis-based or hemp-extracted, all CBD products must adhere to the following labeling requirements:
Mention the registered name of the product
Print unique serial number that conforms with producer batch number and lot number
Indicate dates the product was produced and packaged, as well as the expiration date
Include the testing date and the testing lab
Include the PO BOX address of the cultivation center
State the content level of THC and other cannabinoids
Also, the label must explain in clear language that the CBD product is not for medical use, nor is it transferable/resale.
Is There Any Pending CBD Legislation in Illinois?
The CBD market in Illinois has experienced a seismic shift in both popularity and legislation since 2018. However, CBD laws have taken the back-burner as lawmakers focus more on cannabis legislation. As of this date, there are no known pending CBD bills.
What Should I Look for When Buying CBD in Illinois?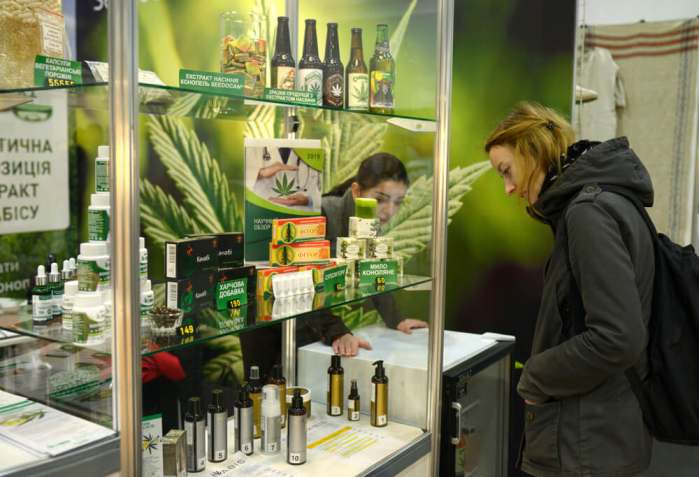 Purchase from licensed dispensaries – From Ottawa to Evanston, there are plenty of state-licensed dispensaries that offer a variety of CBD oil products. You can count on them for quality and safe products, as they are regularly audited and closely monitored by the state agencies.
The label – Make it a habit to read the small print and do a bit of research on the products you are about to use. You'll find every detail, including "sell-by" date, THC content, and where the hemp was cultivated.
Certificate of Analysis (COA) – All dispensaries and outlets that sell CBD/cannabis products in the Land of Lincoln must have a COA for every product on their shelves. The COA is a crucial test report that informs you about the THC/CBD potency, presence of contaminants, and concentration of each active ingredient.
Potency – You should also check the potency of CBD and THC in the product. This will act as the guidepost when you are looking for the best product for your condition.
Testing center/method – Not all COAs are created equal. You don't want a testing lab that sings the tune of the CBD brand and doesn't mind your safety and health. In other words, make sure the testing lab meets the stringent standards of ISO-17025. It should also be accredited by the U.S. Pharmacopeia, the American Herbal Pharmacopoeia, or the Association of Official Agricultural Chemists.
Ways You Can Buy CBD in Illinois
You can purchase CBD in the following forms in Illinois:
CBD Oil – This is the go-to method for most Illinoisans and, accordingly, is found in virtually all online shops and offline dispensaries serving the state. Each bottle of the CBD oil must not contain more than 0.3% of THC.
CBD Tinctures – Oil-based and alcohol-based CBD tinctures are widely available in Illinois. They must adhere to the same policies that apply to CBD oil.
Vaping – You can get a range of CBD vape pens, cartridges, and e-cigs. Like smoking, you can't vape in public places and you must be at least 21 years of age to purchase CBD vaping products.
Edibles/Gummies – All kinds of CBD gummies and edibles can be purchased and used legally anywhere in Illinois, if their THC content doesn't exceed 0.3%. However, if you must take something more potent (i.e. contains more than 0.3%), you must purchase it from a state-licensed outlet or dispensary.
Beverages – Although CBD isn't approved by the Food and Drug Administration as a food supplement, there are no state laws that prevent the sale of CBD-based drinks. Of course, the beverages must contain no more than 0.3% of THC.
Creams/topicals – A broad selection of hemp-based CBD topicals like CBD creams, lotions, salve, lip balm, and ointments are sold legally in many online and offline shops in Illinois. Any cannabis-infused topical or cream must be bought from a licensed dispensary in Illinois.