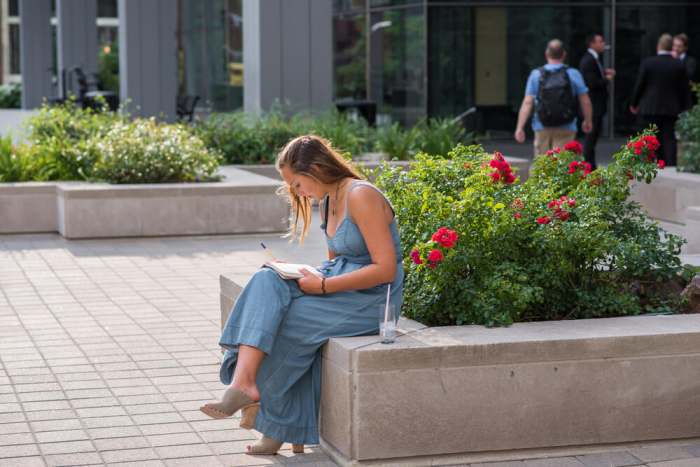 Chicago residents who have outstanding student loans will be expected to resume payments on October 1, 2021. This follows an unprecedented 19-month suspension that was implemented to give borrowers financial relief during the COVID-19 pandemic. Congress first made the move to pause payments on federal loans in 2020 as one of its first major pandemic relief packages. The pause effectively froze borrower balances where no payments were required and interest had stopped adding up. Plus, collection on defaulted debts also paused during the same timeframe. The relief package saved the average borrower roughly $2,000 in the first year.
What makes this relief program even more significant is that public sector workers may qualify after ten years for loan forgiveness. That is because credit towards the ten years of required loan payments did not stop during the 19-month break from those payments. In other words, the credit earned as if payments were being made during the pandemic will only count if qualified borrowers are still employed full-time by eligible employers. 
Only federally-held student loans were eligible where a pause on payments and interest was waived automatically. What that means is that almost 85% of all federal student loans were covered in this relief effort. That includes direct federal loans, and loans taken out by parents in support of their children. However, some federal loans that were guaranteed by the government but are not held by it are excluded. Essentially, those loans date back to before 2010. If you are concerned about student loans, now may be the time to check to see if there are better rates available to refinance them. Some private loan companies, like this one, offer affordable refinancing options that could fit your budget better than what you had in place before the pandemic.  
Will Chicago Student Loans See More Relief?
The simple answer to that question is, probably not. The original relief package was to last only seven months but both the Trump and Biden administrations extended it. Since the economy is starting to improve in the United States, another extension is unlikely. It was President Joe Biden who suspended the collection on defaulted loans by private lenders, which was not originally part of the relief program. That went into effect on January 1. 
However, a few Democratic Party leaders feel that the move is not enough. They wish to see a cancellation of $50,000 in loans per borrower. That offer is being spearheaded by Senate Majority Leader Chuck Schemer and Elizabeth Warren, Massachusetts Senator. Although that move would be precedent-setting, Harvard Legal Services Centre lawyers have indicated in a memo that the Department of Education has the authority to strike the student loan totals down. The move also has the support of Harvard's Project on Predatory Student Lending.
However, not all members of the Democratic Party support the plan. A study conducted by the Committee for a Responsible Federal Budget determined that the economy would only experience a small positive impact if student debt was canceled. The study also revealed that individuals with higher incomes who carry more debt would benefit the most.
Debt Cancellation Not On The Table
Although Biden has stood firm on his position regarding debt cancellation, he has indicated a willingness to support a move by Congress if the debt cancellation figure per borrower was $10,000. White House chief of staff Ron Klain confirmed this in an interview last month with Politico where he revealed that President Biden had directed Education Secretary Miguel Cardona to write a memo on the legal power the president has to cancel the debt. Interestingly, the $1.8 trillion American Families Plan that has been created by the Biden administration, does not include a provision for student debt cancellation but does suggest that community college should be provided at no cost to students. The plan also aims to expand the low-income college student Pell Grant program.
With this in mind, it is important to note that Biden has granted some level of loan forgiveness since taking office. That was for defrauded borrowers who were students of for-profit colleges. The move at the time reversed a Trump-era policy that was considered to be controversial when it was first implemented. The cancellation resulted in almost $1 billion of student debt being written off. Biden also waived a requirement for certain paperwork for disabled borrowers that was linked to their approval for loan forgiveness during the pandemic.
What Does This Mean For Chicago Area Students?
At one point during the federal debt relief program, Illinois Governor JB Pritzker announced a statewide program that addressed gaps in the federal plan. At that time, the Governor's office estimated the state relief package would impact 138,000 residents carrying student loan debt. The provisions released with the state plan included: 
– a minimum of 90 days of abstention
– late payment fees waived
– to ensure that no borrower had negative credit reports
– halt debt collection proceedings for 90 days
– work with the borrower to enroll them in additional borrower assistance programs 
It is not known if Illinois state legislators will reintroduce a student loan relief program once the federal plan ends on October 1.
Summary
Chicago-area residents who carry student loan debt will be expected to resume their payment schedule as of October 1 as the 19-month suspension of payments will be coming to an end. The Biden administration claims that a boost to the economy and the closer the US moves towards controlling the impact of COVID-19, will both bring an end to the program. Although there will probably not be an extension of the relief plan, there could be some form of debt cancellation to come at a later date. A plan in the works was to see $50,000 erased from each borrower's debt total. President Biden is more supportive of a lesser amount – $10,000 – in debt forgiveness. Regardless of the outcome, students carrying debt during the pandemic did receive a break that would have been a welcome helping hand for many who qualified.