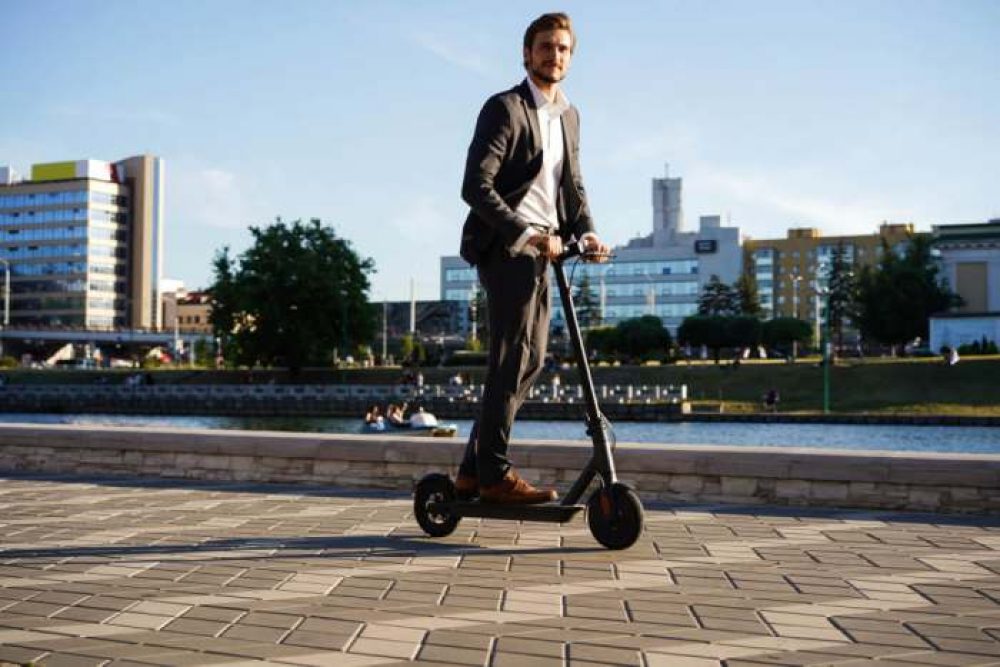 Chicagoans who tried alternative forms of transportation over the last year will soon be treated to even more options. The city is considering the long-term outlook of its pilot e-scooter program, and scooter vendors are also expanding their options.
Two New e-Scooter Options in Chicago
Unagi Scooters launched its service in Chicago earlier in the summer. The California-based company sells e-scooters but also rents them for $49 a month. Also, Chicago-based Radio Flyer is an e-scooter and has two styles of e-bikes in the city.
The new e-scooter brands launching in the city are ready to serve those who embrace lowering their carbon footprint as they get around Chicago without a car or public transportation.
However, more e-scooters and e-bikes will necessitate the addition of more protected bike lanes to ensure riders' safety. Last year, the city saw a significant jump in traffic deaths.
Radio Flyer, a Chicago Native and an American Original
Known for its iconic red wagons and children's scooters, Radio Flyer has its beginnings in 1917 Chicago. While the iconic company has traditionally focused on children's products, company CEO Robert Pasin has noted that adding lithium-ion batteries and selling adult products is the company's future.
Radio Flyer had a partnership with Tesla, which led to research into what other products family's wanted. Pasin noted that during the pandemic, more people took to e-scooters to get around the city, rather than sitting in cramped public transportation. He expects to grow Radio Flyer's new e-scooter and e-bike offerings.
"Chicagoans either rediscovered what they loved about riding a scooter or a bike, or they discovered it for the first time," Pasin noted.
The Radio Flyer offerings for grown-ups include an e-scooter for less than $600 and two e-bikes, one for under $1,700 and one for less than $2,000. The e-bikes can accommodate different weights, room for a passenger, and an option for a spare battery. Both e-bikes have three riding modes, pedal-only, like a typical bicycle, pedal-assist, with five levels of power, and throttle-only, which propels the bike with the motor, like a motorcycle.
California Native Unagi Moves to the Windy City
Launching in 2018, Unagi was named by TechCrunch as the "iPhone of scooters". The fledgling company is now launching a subscription service in Chicago, as well as in nine other metropolitan areas. Unagi not only offers its monthly rentals, but its signature e-scooter also sells online for under $1,000. Unagi e-scooters can easily fold in half for easy storage and can reach a maximum speed of 20 mph.
You'll also find Unagi scooters zipping around Austin, San Francisco, Phoenix, Seattle, Nashville, and Miami. As Unagi adds cities to its subscription service, the company predicts that more than 30 million people, or one-tenth of the US population, will have access to its scooters.
Micro-Mobility is the Windy City's Future
The Unagi and Radio Flyer expansions in the city are only a fraction of the long-term outlook of the city's pilot e-scooter program.
In 2020, the city also gave Lime, Spin and Bird the go-ahead to deploy 3,333 e-scooters each throughout Chicago for four months. Based on the statistics from the pilot programs, the Chicago Department of Transportation believes that e-scooters and other micro-mobility programs can benefit Chicagoans. The department will schedule a hearing with the City Council on e-scooters and other micro-mobility devices to plan a path forward for the future.
"Chicago has committed to providing affordable, accessible, sustainable, and equitable transportation options for both Chicago residents and visitors," said Gia Biagi, Chicago transportation commissioner. "We're very focused on finding even more options for those with limited access to transportation."
New ways to get around in Chicago are vital to the future, but the city needs the infrastructure to support them.
For example, the city's transportation department issued a plan in 2012 to expand its network of bicycle lanes. While the plan was to build a 645-mile network of bike trails and lanes by 2020, thus far, only 357 miles of bike lanes have been built. Furthermore, only 25 of those miles are protected barrier bike lanes.
The good news is, funding is available to build more bike-friendly infrastructure through Chicago's capital plan for 2021 through 2025. This capital plan has set aside $17 million over two years to build more bike lanes and set up bike parking areas with racks.
Director of transportation at the Metropolitan Planning Council, Audrey Wennink, said those funds should be used to finish the city's bicycle network. "The bikes are out there, but the people who ride them need to feel safe," Wennink said.