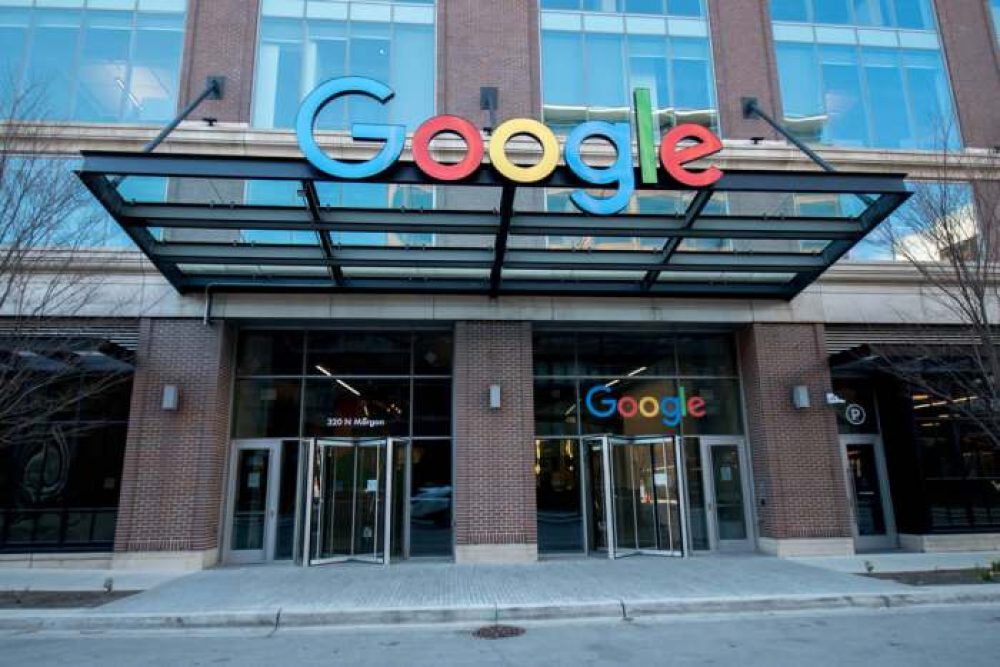 In 2015, Google decided to move its Chicago operations from River North, expanding its Midwest operations. At the time, this was seen as a huge factor in soaring Chicago property values in the years that followed.
Currently, Google leases 386,000 square feet in the River North building and a total of nearly 500,000 square feet in Fulton Market. Google employs more than 1,300 Chicagoans.
Google's Midwest Headquarters Being Sold
Office Properties Trust is close to paying $357 million for 1K Fulton, the building that houses Google headquarters. This inflated price could easily influence the value of office property in Chicago; office rentals suffered under the pandemic-mandated shutdowns, and the trend towards working remotely.
The pending sales price works out to a hefty $672 per square foot, generating an estimated annual return of 4.2%.
The fact that the 531,000-square-foot building in Fulton Market was up for sale was first reported in June. At that time, there was no buyer. But now, Office Properties Trust is expected to finalize the sale very soon.
Google leases 386,000 square feet of the 531,000-square-foot building that serves as its Midwest headquarters. Google's current leaseholder is American Realty Advisors, which purchased the building for $304 million in 2016. In late April, American Realty Advisors listed the property for $350 million.
Previously the Fulton Market Cold Storage site, the 10-story Google building represents Sterling Bay's first major purchase west of the Loop.
If the deal closes, it will be one of the biggest office sales in Chicago's booming business district in recent years. Right now, the district's office vacancy rate is at a record high.
This will make the second Chicago office building, and the fourth in Illinois, acquired by REIT. The Massachusetts-based company also owns the 250,000-square-foot 400 S. Jefferson Street complex in Chicago.
Office Properties Trust
Office Properties Trust focuses its investment in property on those with long-term, single tenants with excellent credit.
The complex at 1000 W. Fulton Street, developed by Sterling Bay, meets all of those requirements. The purchase by Office Properties Trust will also be the second priciest real estate sale in Fulton Market. Last year, the massive 575,000-square-foot McDonald's headquarters sold for $412 million to Normandy Properties, based in Pittsburgh.
Google Expanding its Operations in Chicago and Nationwide
Chicago residents should get their resumes ready because Google will be hiring 10,000 new employees nationwide. While the exact number to be hired in Chicago hasn't been disclosed, it did release a statement saying that 1,000 new hires would be divided between Chicago, New York, Atlanta, and Washington. However, Google's unused 58,000 square-foot space at 210 N. Carpenter St. could accommodate around 200 employees.
Google also stated that last year, the company met its diversity initiatives by hiring a record number of Blacks and Latinos. By 2025, Google CEO Sundar Pichai indicated that the company plans to more than double its number of Black employees. The global tech giant also announced its plans to improve its executive-level hiring of underrepresented groups by 30%.
The company also plans to improve accessibility at its Chicago offices, signaling possible plans to hire additional persons with disabilities.
The Chicago jobs will include both technical and nontechnical positions, including sales, engineering, and operations.
Google's US Expansion
Nationwide, Google will spend $7 billion expanding both its offices and data centers. In addition to hiring office staff, Google plans to expand its data center operations in Virginia, Nevada, and Nebraska. Two newly built data facilities are in Henderson, Nevada, and Papillion, Nebraska will also receive upgrades.
New offices are planned for Houston and Portland, as well as Durham, North Carolina, Southaven, Mississippi.
Google's aggressive plans also include actively expanding its network of undersea internet cables connecting its global data centers. This undersea spider web of internet cables is already so large that the company is considering using it for earthquake detection on the ocean floor.
The global tech giant also has made significant investments in renewable energy to power its facilities. This investment will continue and expand into the future, towards Google's goal of completely relying on renewable energy by 2030.
Google's investment in renewable energy includes a unique geothermal project that will power the company's infrastructure throughout Nevada. It's not widely known outside the state, but Nevada has more hot springs and geothermal activities than most regions in the country. 
"Nevada has abundant geothermal resources providing continuous, renewable power," observed David Bobzien, the Director of the Governor's Office of Energy. "It's exciting to see announcements like this, and as Nevada continues to move our clean energy economy into the future, signaling that Nevada is open for the business of climate solutions."