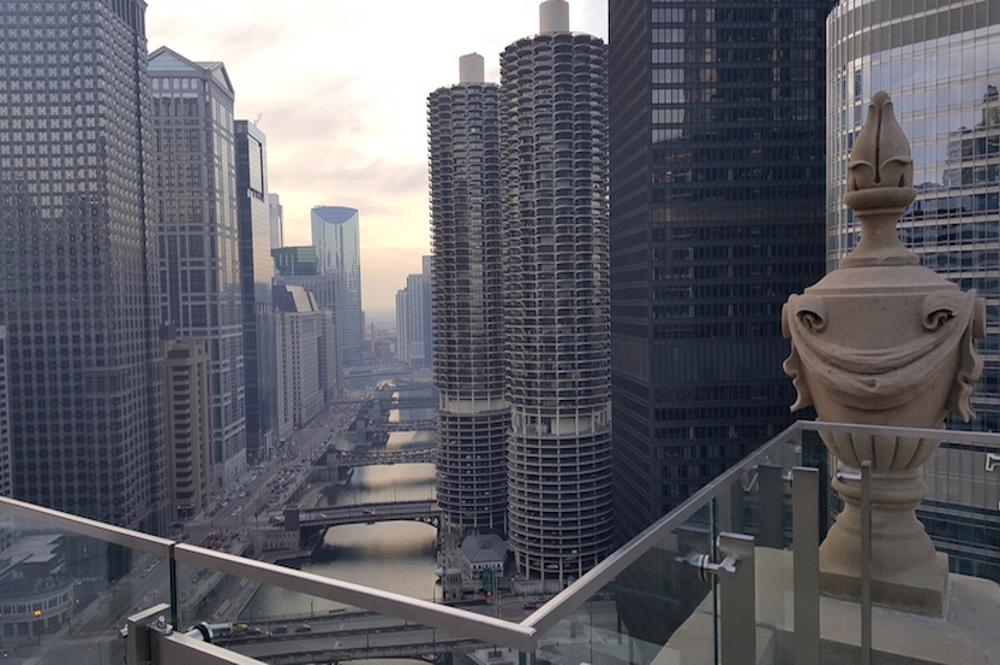 Whether you have a business trip or a vacation, it would be a pretty sweet set up to have a local hangout stop that's conveniently located close to your hotel.  In fact, it would be even sweeter to have it at the same building.  So, whether you're here for business or pleasure, check out this local guide to Chicago hotels with rooftop bars, which include some of the best rooftop bars in the city.
1) The Up Room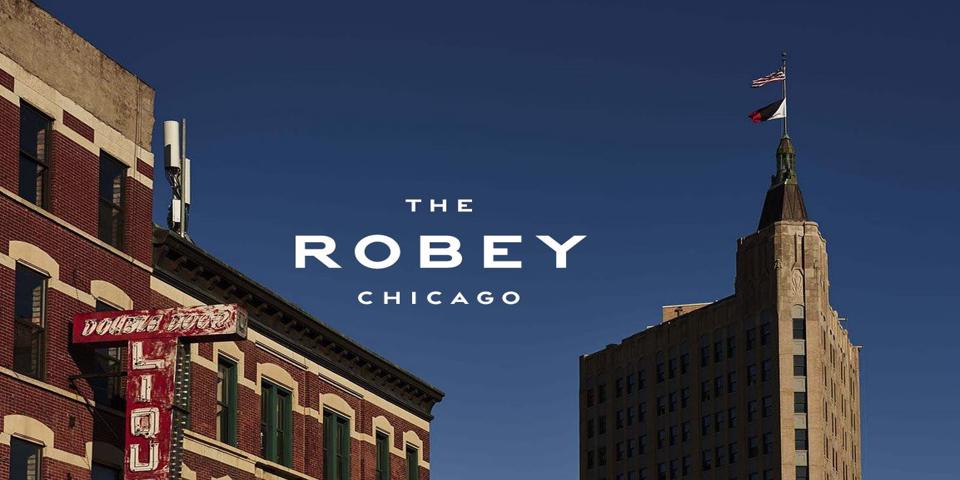 If you're headed into Wicker Park area, the Up Room, which is located on the 13th floor of The Robey Chicago, may have a bit of a line, but it's worth the wait.  With only 35 people, it's intimate and lounge-style seats will make you forget your at a bar and not at your own private party. As one of the tallest buildings in the vicinity, you'll have sweeping views in all directions when you find yourself out on the patio terrace.  It's sofa style seating, with an innovative cocktail in hand could be a great way to end the day and watch the sun head down over the city.
Click to see Up Room in Google Maps
2) The London House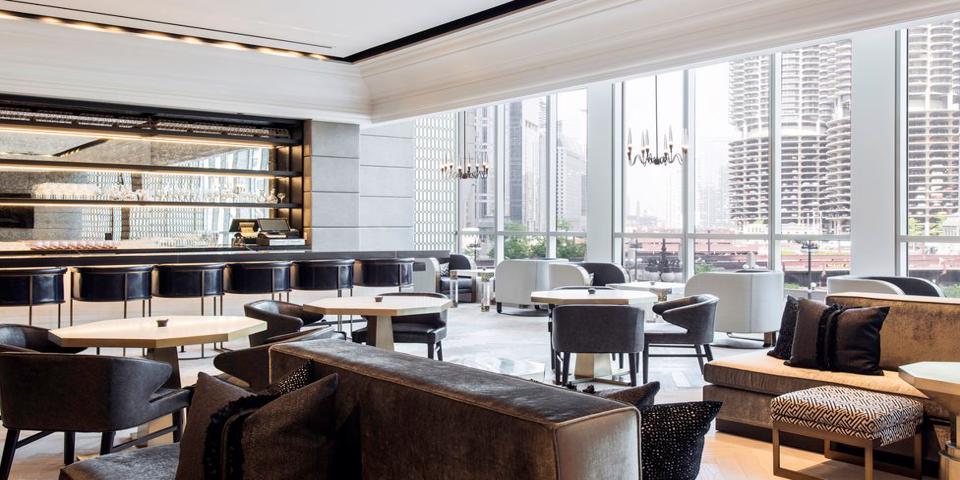 If you haven't noticed a theme here yet, the perks of rooftop bars have to include the views over the city.  To this end, the London House doesn't disappoint. Aside from the views from this 21st floor bar, you'll find a great range of cocktails, well-crafted and accompanied with traditional American bar eats. Comfortable low-table seating with views of the skyscrapers can be enjoyed not just for cocktail hour, but for tea time as well.  In traditional British fashion, the London House uniquely offers an afternoon tea services, with all the little perks and treats of tea-time.
Click to see London House in Google Maps
3) Cerise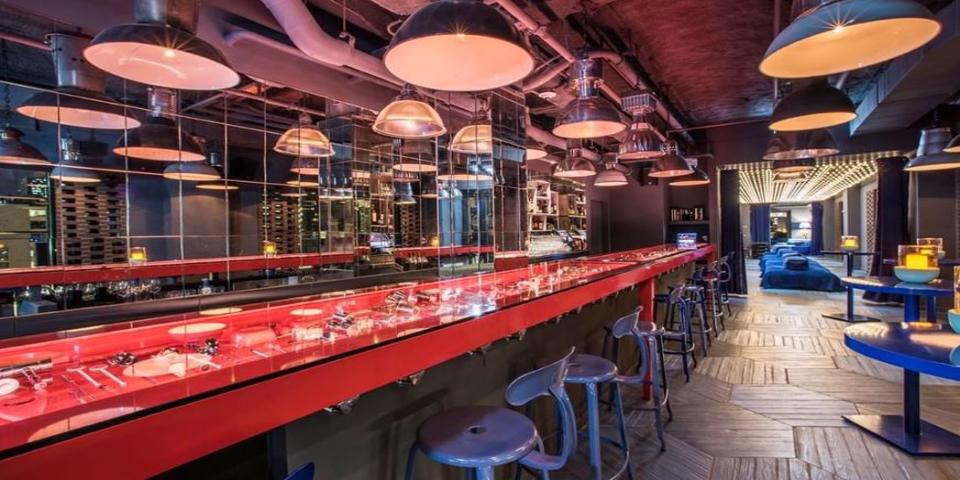 This newer establishment sits 26 floors up atop of the Virgin Hotel, Chicago.  If you're looking for energy, music, dancing, and an all-around fun time, Cerise would be a great one to hit.  Offering a wide range of drinks including cocktails, well drinks, wine, beer, and champagne, you'll also find some great bar bites to fix your hunger cravings.  Great for younger crowds looking for some fun, Cerise has a casual, modern look and space for large groups or a couple on a date.  You'll even find an events calendar on their website, so be sure to keep an eye out for a DJ or event that calls to you.
Click to see Cerise in Google Maps
4. Apogee Lounge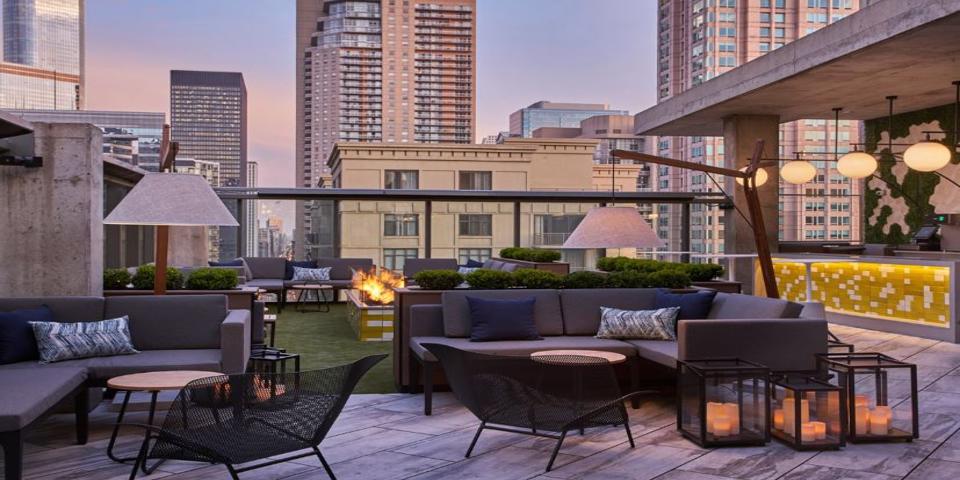 Master mixology is what you'll find at the Apogee Lounge, located on the 26th floor of the Dana Hotel.  With an extensive bar menu, you'll not only find more traditional cocktails or beers available, but also an excellent selection of unique craft cocktails, that are almost as much fun to look at as they are to drink.  With a garden style outdoor seating area, fixed with lounges, firepits, plant décor and turn flooring, the contrast to the cold steel towers around you bring you to a place of peaceful isolation and wonder in its oasis. Trendy, modern, and unique, you'll probably want to get a reservation if you plan to hit this one.
Click to see Apogee Lounge in Google Maps
5) Celeste Chicago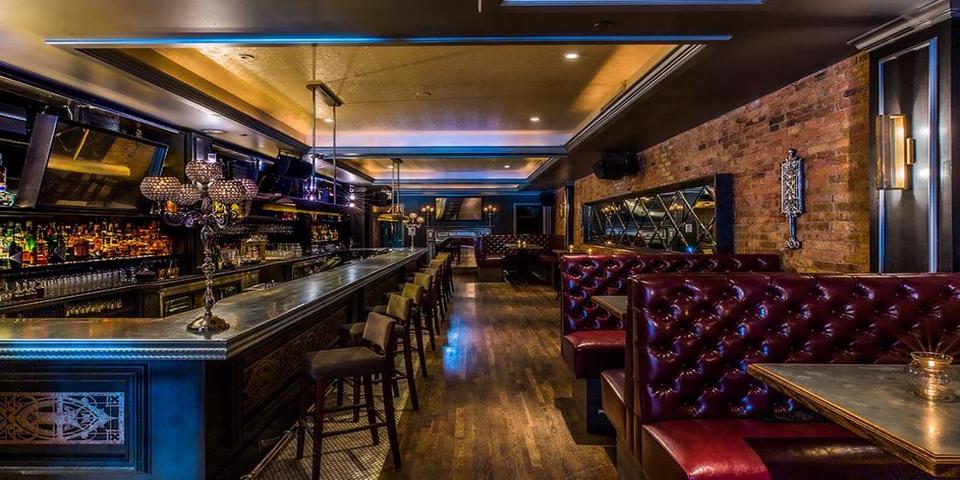 Incredible Victorian vibes set this rooftop bar apart from the city, as well as this list.   The Celeste is actually a three-story restaurant, starting with a traditional pub-style establishment, followed by the Deco Room on the second floor, and finally, the Roof Garden at the top.  Architecturally innovative, you'll want to work your way through all three levels to enjoy the English Garden rooftop, enclosed, but outdoors, to allow visitors to enjoy the night sky all year long. White Victorian décor contrasted with walls of ivy and other plants around the space are certain to make you forget you're in the center of a great metropolitan city. Open until 5 AM, Celeste is first come, first served, and it should definitely make your list of need to hit places.
Click to see Celeste in Google Maps
6) Terrace 16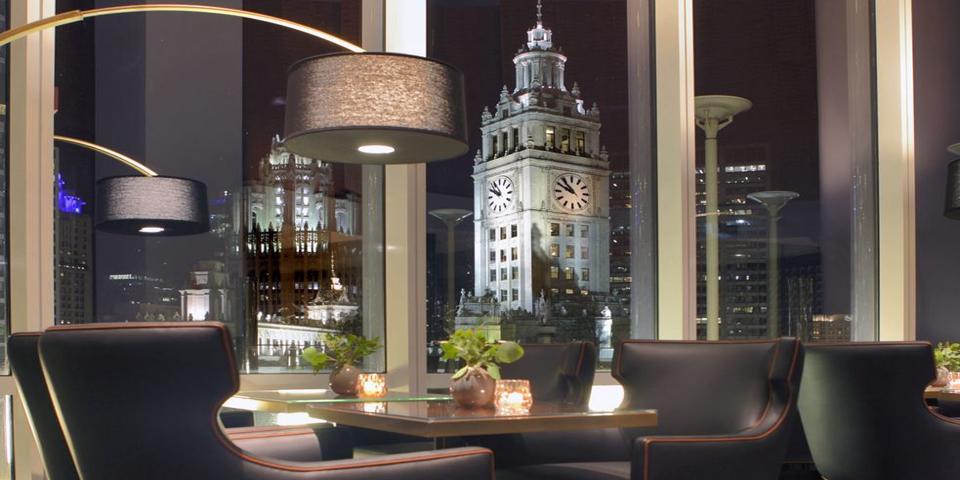 Sweeping views with floor-to-ceiling windows, opening out to stunning views of the Chicago skyline and some of the most recognizable landmarks, and a quaint patio garden all contribute to the aesthetically pleasing design of Terrace 16.  But this bar is more than just pretty to look at.  With a full indoor and outdoor sitting area, stools, couches, lounges, and comfy seating all add to the range and versatility of this rooftop bar, sitting atop the Trump International Hotel and Tower, Chicago. Whether you're looking for breakfast, lunch, dinner, or simple bar services, you can enjoy this space alone or in the company of friends.
Click to see Terrace 16 in Google Maps
7) Drumbar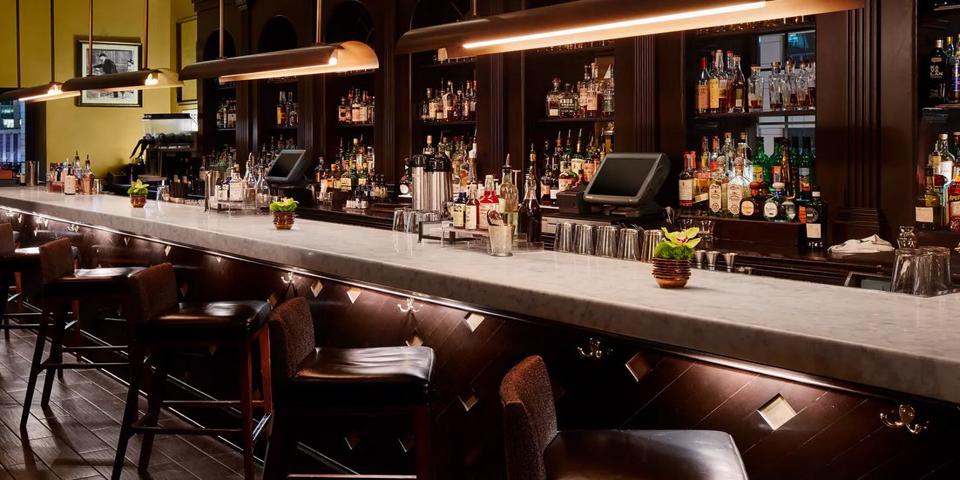 Dark wood and leather as its interior, the Drumbar gives off major speakeasy vibes and bring a great sense of nostalgia. Located at the rooftop of the Raffaello Hotel contrasts this smoking room style décor with a fresh summer style on the outdoor terrace.  It's brick exterior with firepits and intimate seating mean even in winter, you'll still feel warmed up like it's almost summer. Classic signature cocktails, prohibition-inspired craft drinks, Drumbar offers a range of carefully selected and excellent quality whiskeys, scotches, bourbons, and cognacs, including limited release bottles. The true aficionado will relish every moment here.
Click to see Drumbar in Google Maps
You Might Also Like: