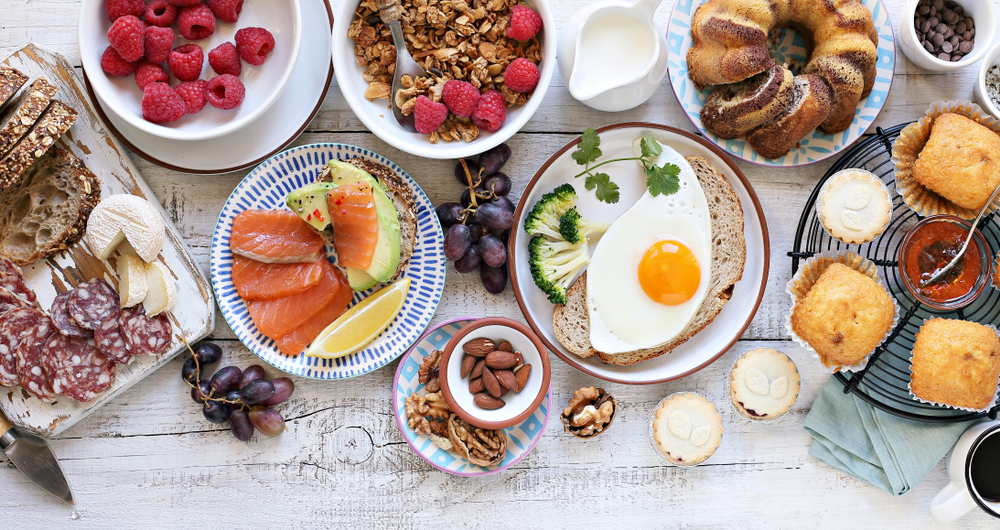 Bacon, pancakes, fresh fruits, bottomless mimosas, eggs benedict- whatever your breakfast weak spot might be, most of us have one. It's no mystery why brunch went from a casual, infrequent slang into a ritual, a celebration, and often even a reason to make it to the weekend. 
There's just something fantastic about sitting with a group of friends or family on a Saturday morning, enjoying a meal, enjoying some drinks, and soaking up the atmosphere. What's even better is when you know just the best spots around town to hit.
m.henry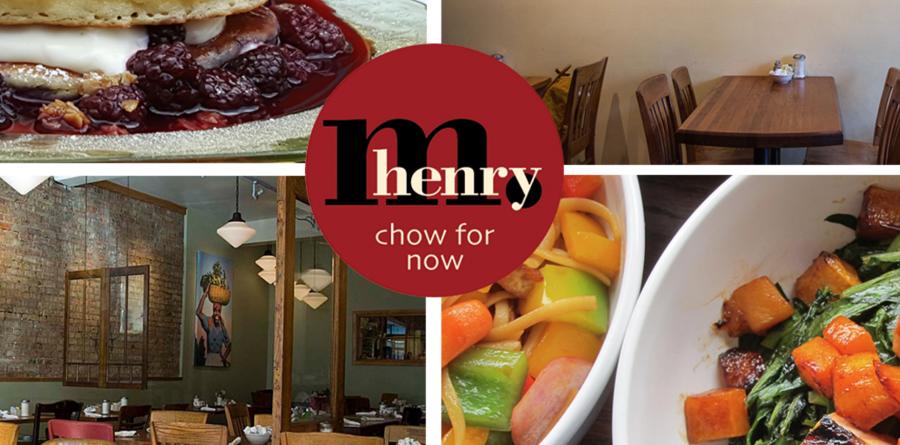 5707 N Clark St, Chicago, IL 60660
Average Review in Google: 4.6/5
The quaint and unique vibes at m. henry are not only a great part of it's ambiance, but also enriched in it's interesting history (head to their website for a bit more on their background).  This spot is perfect for those groups that have a bit more diverse needs when it comes to eating. Their comprehensive menu includes gluten-free, vegan, and vegetarian dishes, like traditional, hearty omelettes, quiches, and scrambles.  Available at both breakfast and lunch, guests are not limited to the vegan-vegetarian-gluten free menus, as m. henry offers their own Spring 2019 brunch menu, readily suited to appease the 'savory' or the 'sweet' tongue. Guests will find pancakes, french toast, bread pudding, eggs benedict, all with delightful descriptions that successfully meet the expectations of guests. 
Toast
http://www.chicago-toast.com
2046 N Damen Ave Chicago, IL
Average Review in Google: 4.4/5
Trendy energy, a modest and casual aesthetic, and perfected dishes encompass this Chicago establishment. It's always a good sign when the reviews specify plenty of repeat customers. It's a smaller restaurant, so you get a more personal experience and can taste the time and effort that goes into each dish. (Note- they also have a second restaurant over in Lincoln Park!) The menu includes all the traditionally expected breakfast items (scrambles, toast, pancakes, etc) but each dish has its own little twist, and comes in a few different varieties. Toast also has a pretty thorough lunch menu!
Mortar & Pestle
http://www.mortarandpestlechicago.com
3108 N Broadway, Chicago, IL 60657
Average Review in Google: 4.4/5
Perfectly nestled on the corner of Broadway and West Barry in Lakeview, Mortar and Pestle is a cute, casual, brunch-focused restaurant. It's smaller, but sleek and modern with a perfect blend of dishes scattered about it's menu.  The menu includes dishes that are comfort food, like biscuits and gravy or french toast, a traditional English breakfast, and then climb on up, with foie gras and eggs to alaskan king crab benedict. In fact, any of their dishes can be, "chef it up" dishes with add-ons of foie gras or black truffle carpaccio. Unique cocktails and a select mix of whites and rosé wines make it a great option for an adult gathering. Be warned though, the cozy environment doesn't take reservations and won't seat parties larger than 6, which make it perfect for a more intimate setting. 
Griddle 24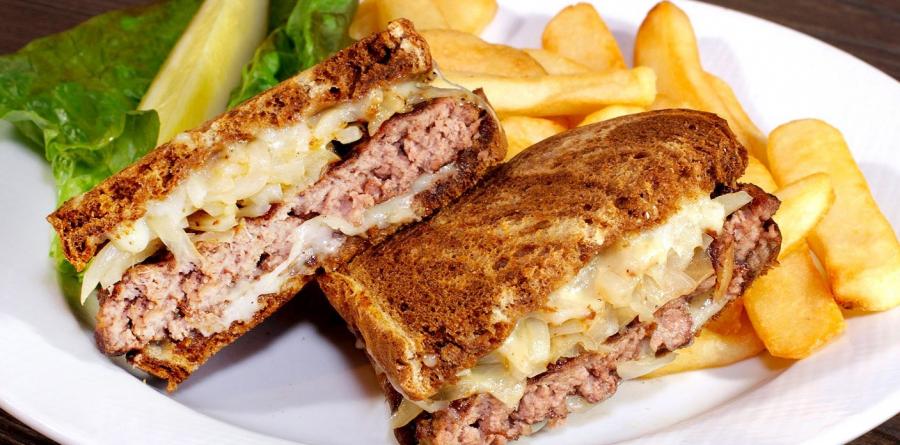 334 W Chicago Ave, Chicago, IL 60654
Average Review in Google: 4.4/5
Let's start this one out with what is every breakfast aficionado's true dream: 24-hour breakfast service! This is the perfect spot to hit when you're really feeling that breakfast food craving. Not much in the way of fancy or over-the-top, Griddle 24's emits traditional diner-vibes, and the menu is filled with recognizable dishes, hearty, filling, and satisfying. Sweet tooth or savory tooth, they also have more modest prices compared to other spots on this list. One of their unique specialties are their Boozy Shakes, with the late-night incomer can sip on a nutella-banana smoothie spiked with Captain Morgan, or the chocolate and peanut butter shake spiked with some Kahlua. 
Wishbone
https://www.wishbonechicago.com
161 North Jefferson St., Chicago, IL 60661
Average Review in Google: 4.4/5
Southern comfort food with a kick of cajun. With over one thousand reviews online, this farm-house chic business has garnered a bit of a reputation for itself, without really needing any flash or pomp.  They serve through breakfast, lunch, and dinner, but conveniently and clearly organize their comprehensive menu with traditional breakfast dishes, with a southern twist (Jambalaya Omelette, Kentucky Scrambled Eggs) and offset it with a special menu (Red Eggs, Blackened Catfish, Salmon Cakes). Certainly one of the more extensive menus on this list, Wishbone has a pretty thorough drink menu as well.  Speciality cocktails, frozen cocktails, champagne, shots, specialty brunch cocktails (Corpse Reviver #312, anyone?), and even a full mimosa menu (pick your fruit!).  
Summer House Santa Monica
https://www.summerhousesm.com/chicago/
1954 N Halstead, Chicago, IL 60614
Average Review in Google: 4.4/5
A touch of beachy, fresh West Coast vibes perfectly nestled in Lincoln Park. Summer House Santa Monica is sleek, trendy, refreshing, and exquisitely lit, and a bit more upscale than the usual casual breakfast diner spot. It's not exclusively a brunch joint, and serves through dinner, and the brunch menu has a pretty simple list of dishes. However, with a focus on quality over quantity, Summer House has modest portions of handcrafted dishes, tweaked to perfection. Many of their dishes are on the more light, refreshing side of things, so you won't leave feeling uncomfortably full or having regrettably overeaten.  
Beatnik
https://www.beatnikchicago.com
1604 W Chicago Ave, Chicago, IL 60622
Average Review in Google: 4.5/5
It's important to start this one off with a description of the interior of this establishment, which feels like the refined living room of a posh yet eclectic world-traveler. There's a lot to look at here, and there's no one-spot description. Bar stools, Victorian chairs, lounge benches, simple wood chairs all work for the seating. Faded persian rugs, chevron wood flooring, tiled counters, exquisite chandeliers are placed about the establishment. The atmosphere is a significant part of the experience, but not the only part. If we're looking at priorities, Beatnik's menu starts off by listing the cocktails first, offering seven specialty cocktails before inviting the whole group to order one of their four group-size cocktails, perfect for sharing amongst friends. The brunch dishes themselves also have some exotic twists, featuring ingredients and inspiration from the Middle East, or Spain, or India, or even just the south. 
Handlebar
https://www.handlebarchicago.com
2311  W North Ave, Chicago, IL 60647
Average Review in Google: 4.6/5
It's no surprise that because of all the nut allergies, and the dairy-free diets, and the vegetarian/pescatarian/vegan preferences coming in from guests, more and more menus offer speciality dishes. Restaurants have worked hard to tailor their menu offerings to allow guests to swap bread for salad, or milk for almond milk. Handlebar is about more than just tweaking their dishes for vegans and vegetarians. They've worked to perfect the tasty and satisfying yet fully vegan dish, like the Vegan Chimichanga with cashew queso, or Vegan Country Fried Portabella, and they even offer a gluten-free menu.  If you and your fellow eaters want a menu that serves to them, rather than simply a willingness to swap ingredients, Handlebar is perfect. This is a great breakfast spot for a smaller group, with specific food preferences, looking for something casual and homely, but packed with flavor. 
Slightly Toasted
https://slightlytoasted.com/
22 N Clinton St., Chicago, IL 60661
Average Review in Google: 4.3/5
Slightly Toasted is the place to go when you want to, well, get slightly toasted? Though they offer their own unique coffee subscription plans for lovers of a warm cup of caffeine, their food menu is very limited. The bonus here is that their drink menu more than makes up for the brevity of their food menu. This is the perfect place to go if you want some coffee and an easy, filling bite, but are more on the look out for some excellent and well-crafted drinks. It's possible their American Whiskey menu alone is longer than the food menu. Their avocado toast and breakfast sandwich are both the perfect amount of filling right before some hearty beverages. 
Little Goat Diner
https://www.littlegoatchicago.com
820 W Randolph St, Chicago, IL 60607
Average Review in Google: 4.5/5
Probably the most renowned restaurant on this list, the Little Goat Diner is pretty much as good as it is popular. Despite the cutesy, humble name, Little Goat Diner does have a diner atmosphere, but a much fancier, classier interpretation. Barstool seating, traditional mugs, comfy booths, but mixed with refined touches to really up the atmosphere here. This place also has a less than traditional menu, with a wide range of plates and dishes to suit a variety of palettes. They have a great focus on the combination of flavors, the presentations, and the textures of their various dishes. The menu is extremely creative and original, with plenty of little quirks and humors throughout. 
The Crepe Shop
https://www.thecrepeshopchicago.com
2928 N Broadway, Chicago, IL 60657
Average Review in Google: 4.8/5
Want three guesses on what made-to-order breakfast dish this place specializes in? You can only get two items here: crepes and coffee. But for a lot of people, a pastry and a coffee is the perfect breakfast. Especially when the crepes are as perfectly crafted and planned as they are at the Crepe Shop. They only offer five sweet variations of crepes and four savory, which saves time making a decision, and their espresso menu is equally selective, yet comprehensive. It's a smaller cafe, with modern, minimalist decor, that like their menu, is simple, but perfect. 
Butterdough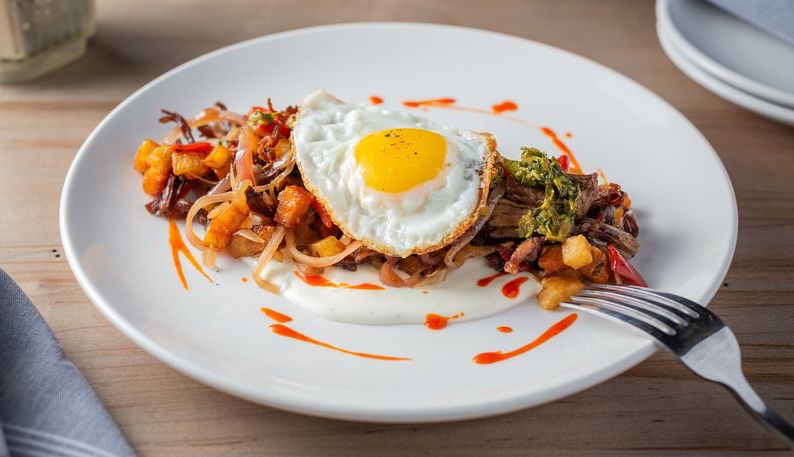 https://www.facebook.com/pages/category/Bakery/Butterdough-2263708797048326/
3452 S Western Ave, Chicago IL 60608
Average Review in Google: 5/5
A newer, lesser known establishment on this list, Butterdough is more of a bakery rather than a sit-down restaurant. Their pastries are flaky, buttery, and delightfully decadent and delicate. They offer a selection of croissants, cookies, muffins, danish pastries, ciabatta and other breads, all baked in-house and served fresh. They also have a selection of coffees, hot and iced, so you can pick a pastry to go with your fresh brew. 
La Catedral Cafe and Restaurant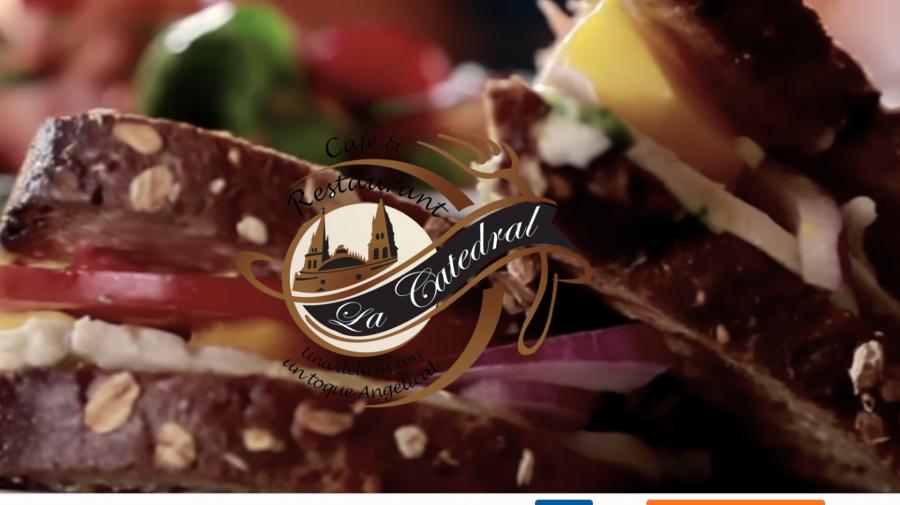 https://www.chefambrociogonzalez.com/new-index
2500 S Christiana Ave, Chicago, IL 60623
Average Review in Google: 4.4/5 
La Catedral Cafe and Restaurant takes a flavor-filled Mexican twist to a full and vibrant traditional breakfast menu. With two locations, one in Little Village and the other in Lincoln Square, the restaurant has a colorful and traditional Mexican-adobe aesthetic, which feels as authentic and original as the food they put out on the plates. The menu has a range of more traditionally American breakfast dishes, like waffles and omelettes to more traditionally Mexican dishes, like chilaquiles, or a range of dishes that blend both styles with flair and flavor. 
The Bongo Room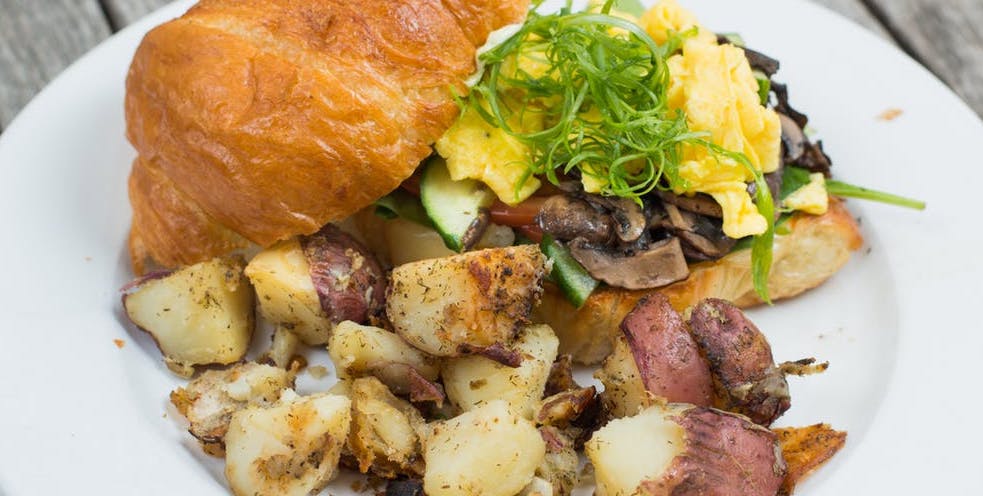 https://www.thebongoroom.com/about/
1470 N Milwaukee Ave, Chicago, IL 60622
Average Review in Google: 4.5/5 
A smaller, more intimate setting welcomes guests to this establishment in Wicker Park. A great place for couples or small groups, the Bongo Room has hearty meals served in great sized portions. They work to specially tailor their menu to what is season and what is fresh, which is generally a good sign. They don't allow substitutions on dishes, which probably won't be an issue because their menu includes a good amount of variety to appease all tastes. The menu includes more complex dishes, like the Deconstructed Lobster Roll Benedict  or the Southwest Breakfast Bowl, and they, too, have conveniently sorted them out into savory and sweet to help you find what you want. 
Yolk
https://www.eatyolk.com
355 E Ohio St, Chicago, IL 60611
Average Review in Google: 4.4/5 
Yolk has quite a few locations in and around the Chicago area, but they're all averaging about the same rating across the board. It's a chain breakfast joint, unlike most of the hot spots on this list, but it's not to be discounted. If you're able to manage this kind of growth, in an anti-chain climate (cue the Times article about how millennials killed chain restaurants) it probably means Yolk really has something special going on. As its name would suggest, Yolk really specializes in their eggs, but they also have a plentiful menu. Scrambled eggs, omelets, quite a few different french toast options, crepes, burritos, sandwiches, are all pretty standard. They do have a "Sweet Singles" selection that allows you to get just enough bite of sweet, whether pancake, toast, crepe, or cake, to satisfy your sweet tooth but without overloading on a sugary breakfast. 
Bakin' & Eggs
http://www.bakinandeggschicago.com
3120 N Lincoln Ave, Chicago, IL 60657
Average Review in Google: 4.4/5 
When it comes to their menu, Bakin' and Eggs has a pretty standard breakfast and lunch menu, with most of the traditional options that you could find at most breakfast establishments. They certainly put their own twist on a few of the dishes. The big draw to Bakin' and Eggs comes in their drink menu. The beverage menu is longer than the food menu, with plenty of espresso and coffee varieties, juices, and loose leaf teas. They also have their own specialty lattes, and as well as an original and unique coffee and tea cocktail menu, where they've blended spirits with some traditional coffees and teas for a little more punch.
The Hampton Social
http://thehamptonsocial.com
353 W Hubbard St, Chicago, IL 60654
Average Review in Google: 4.3/5 
If you envision the Hamptons for what movies and tv shows make it out to be, the interior of Hampton Social probably meets your expectations. Golden lighting, bright open windows, fresh, clean, and a somewhat nautical-inspired interior with a more contemporary, trendy decor paired with white tables and countertops make walking in very refreshing. Their menu is more original as well, and significantly less traditional, with quite a selection of seafood options, too. They're open for breakfast, lunch, and dinner, and all three menus offer a nice variety of selections and choices. They also offer a speciality frozen rosé, specialty cocktails, wines, and special brunch cocktails.   
Fatpour Tap Works
https://www.fatpourwickerpark.com
2005 W Division St, Chicago, IL 60622
Average Review in Google: 4.2/5 
This is a restaurant with character and flavor. For the safe-eater, Fatpour's menu has plenty of traditional dishes, but they have Fatpour's own twist to take you a little bit out of your comfort zone. From the Hangover Burrito with jalapeño to the Tres Leches Pancakes, to the Chi-Town skillet, they have dishes to share and dishes to keep to yourself. On Sundays they serve breakfast all day (always a bonus) and specialty brunch cocktails for individual servings or for whole groups. There's a lot on the menu, although it's not overwhelming at all, so be sure to cruise through it before making a decision. 
Creperia Nuevo Leon
http://www.creperianuevoleon.com/menu3.html
1636 W 18th St, Chicago, IL 60608
Average Review in Google: 4.5/5 
Creperia Nuevo Leon offers guests a delicious and original blend of Latin cuisine with some French influences. Their menu provides plenty of choices to visitors, with savory as well as sweet crepes. Particularly inviting and unique is the La Pera crepe, a crepe served with sautéed pear, brie and mozzarella, and pecans. If you're not into crepes, they have a few breakfast dishes, salads, and sides to choose from as well. Lots of fresh ingredients and satisfying flavors are found on each of their dishes. 
Cindy's
http://www.cindysrooftop.com
12 S Michigan Ave, Chicago, IL 60603 
Average Review in Google: 4.5/5 
One of the more recognized establishments (boasting over 2,300 ratings) is Cindy's, a rooftop restaurant on top of the Chicago Athletic Association Hotel. Needless to say, it has some of the best views in Chicago to enjoy for a Saturday or Sunday morning brunch. It's a bit more on the pricier side, so not likely a place where you'll frequent regularly, but a must-hit for the ambiance and views alone. Exquisitely plated and designed dishes, they're more exclusive in their menu. You'll find something to eat, but not a lot of variety in the types of dishes. On the plus side, they've certainly managed to perfect the items they do serve. 
Whether you're looking for atmosphere, experience, fine-dining, or a traditional, hearty breakfast, Chicagoans have plenty of great options to choose from.