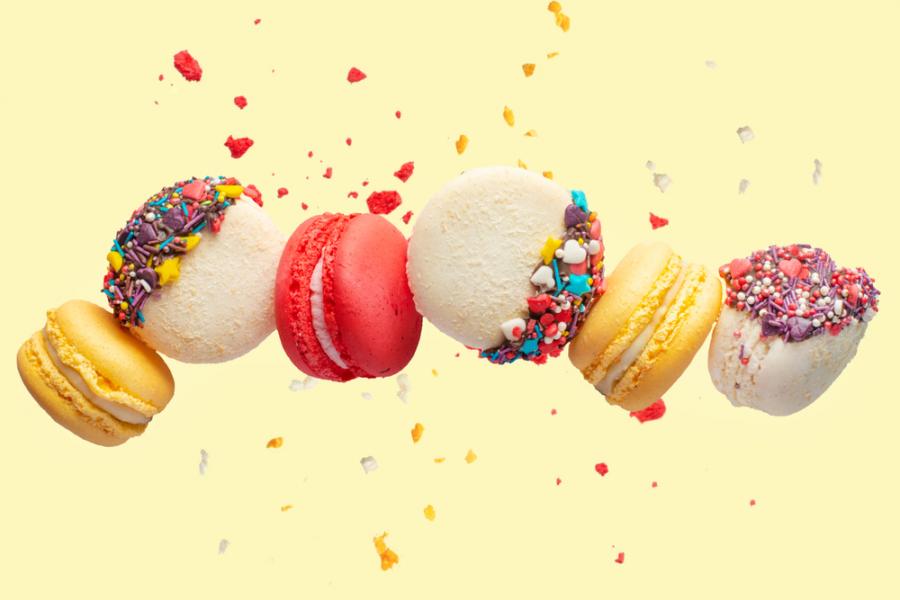 Sweet and delicate macarons that pack a punch of flavor are often hard to come by. They're so hard to make that pretty much only those that know them best sell them – usually French bakeries.
We're so familiar with the cravings for these tiny treats that we've decided to put together a list of the best places to find them in Chicago for future reference. 
We've also listed the price of each, as we're aware of just how expensive they are!
Bittersweet Pastry Shop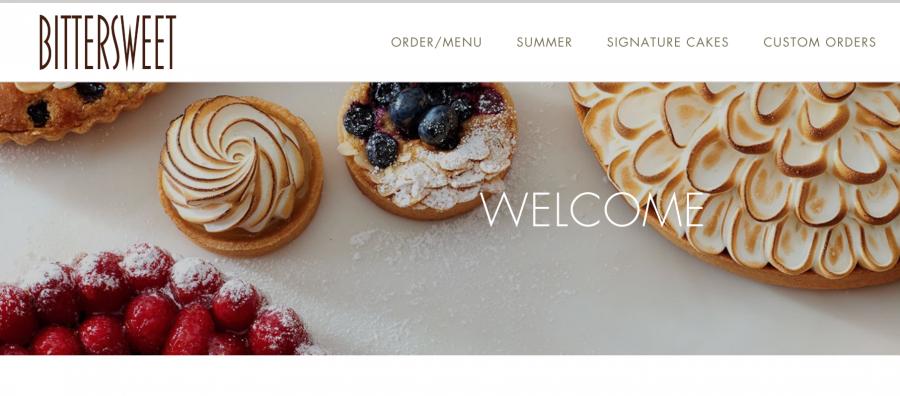 This lovely little bakery on Lake View prides itself on bringing happiness to each day, and its beautiful macarons do just that.
Bittersweet makes several bite-sized desserts on a daily basis that wow customers, including mini cupcakes, key lime pies, and passion fruit bites.
Its macarons, however, are where it's at. 
Current seasonal flavors include blueberry, peach, and ruby chocolate – all delicious- but there's something about the blueberry treats that are just that little more unique and lovely.
Macarons from Bittersweet Pastry Shop come in at $2 each.
Toni Patisserie and Cafe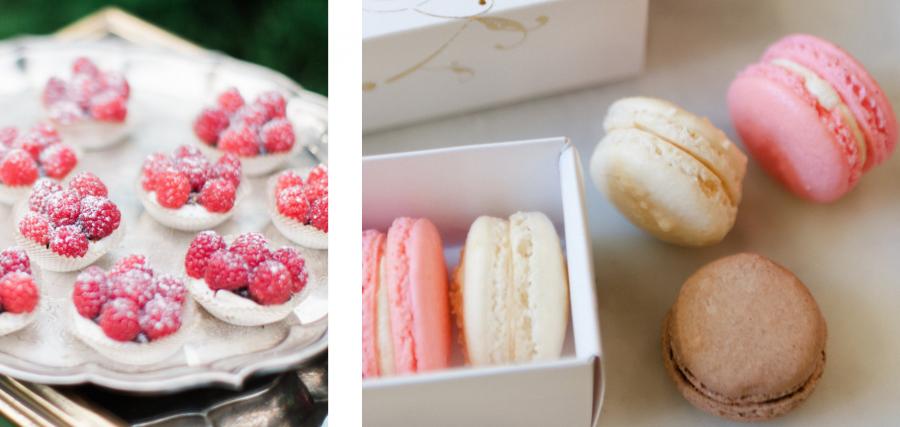 We won't lie to you and say these macarons are the most Instagram worthy of those listed here, but we all know you should never judge a book by its cover.
Chef Toni's signature macarons offer some of the most unique flavors we've heard of, including strawberry lemonade, made fresh at the cafe on Washington Street.
What we love most about this patisserie is its option to create your own custom order.
As well as creating custom cookies and cake trays to fit the needs of every customer, the staff at Toni's can also beautifully gift wrap your selected macarons ready to be given as presents, or even just to be placed as a fabulous centerpiece. 
This choice is also a little cheaper – pricing in at $1.85 each.
Vanille Patisserie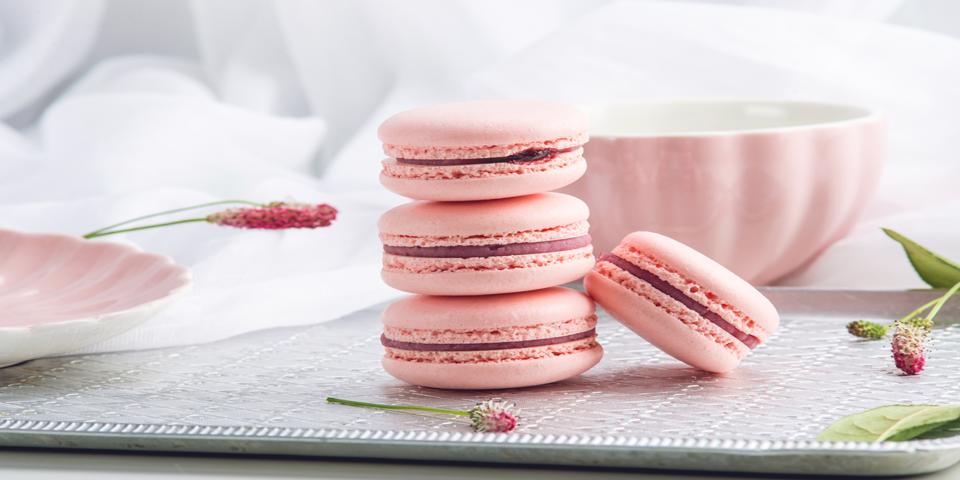 The macarons on offer at Vanille Patisserie give out an explosion of flavor when bitten into. 
Strawberry lemongrass in a popular summer flavor at these venues found across Chicago, including S Harper Ct. and N. Clinton St. at the Chicago French Market, however, there's a whole variety of flavors available.
Fun tastes include mango passion, red velvet, and Nutella. Once again, presentation is everything.
Vanille Patisserie offers macaron gift boxes in sets of 6, 12 and 24, macaron favors, boxes safe to ship, and our favorites – the macaron towers and presents.
A macaron present comes, as the name suggests, in the shape of a present box made up of 35-40 signature mini treats and sewn together with a white fondant bow for $125.00.
By the piece, the macarons sold here come in at $2.25.
La Fournette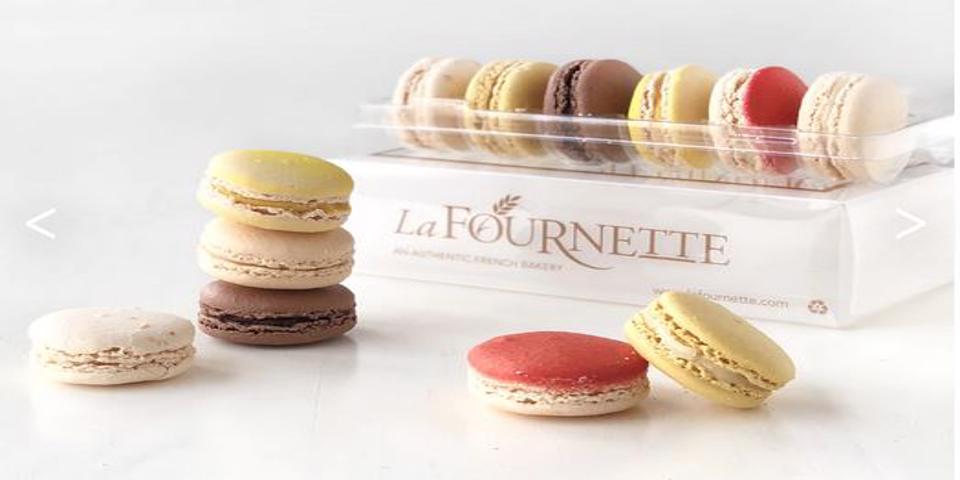 This traditional French bakery sells freshly baked bread and a range of sweet treats, so you immediately know that the place is going to smell amazing.
La Fournette names its macarons as one of its specialty offerings on the menu, made without artificial flavors or preservatives.
We think it's reassuring how the bakery names exactly where its almonds come from – the Aldrin Brothers Farm in California- which adds a little touch of the USA to this French delicacy.
Customers can even choose their own macaron selection online to be delivered right to their doorstep.
There are five collections to choose from Cafe, Chicago, France, Exotic, and Tchin Tchin (cocktails).
Separately, La Fournette's macarons come in at $1.80.
Le Petit Sucre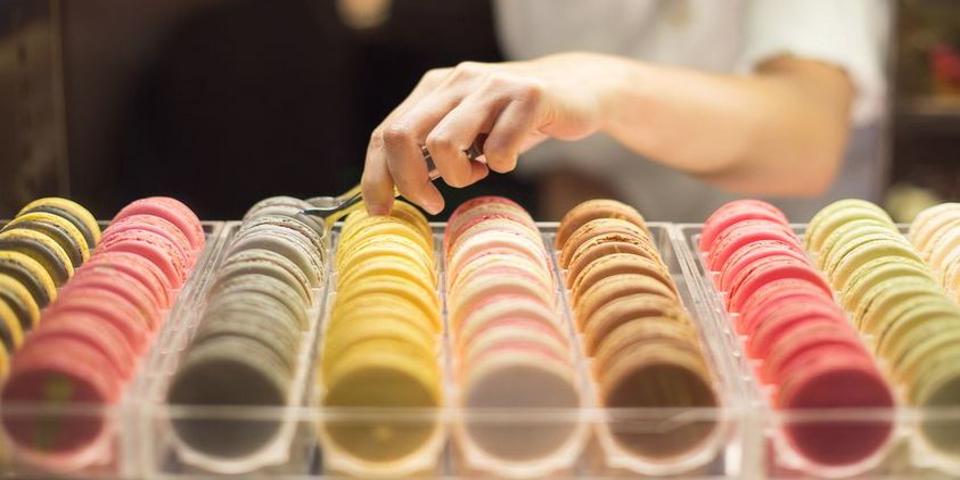 There's no question that this French venue on W Fulton St absolutely adores macarons.
With over 40 flavors including candy cane, American cheesecake, margarita, maple pecan, strawberry banana and pumpkin spice available, we found ourselves completely spoiled for choice.
We love how colorful some of the options are, which take a different stance on the traditional sweet treat.
Le Petit Sucre sells its macarons both separately and as wholesale for large weddings and other large scale events, such as these cool and unique conferences in Chicago.
One Yelp review read: "Best macaron I have ever had. A lot of variety. The staff were friendly and helpful. Forget cupcakes, it is all about macarons!"
Sweet Spot Macarons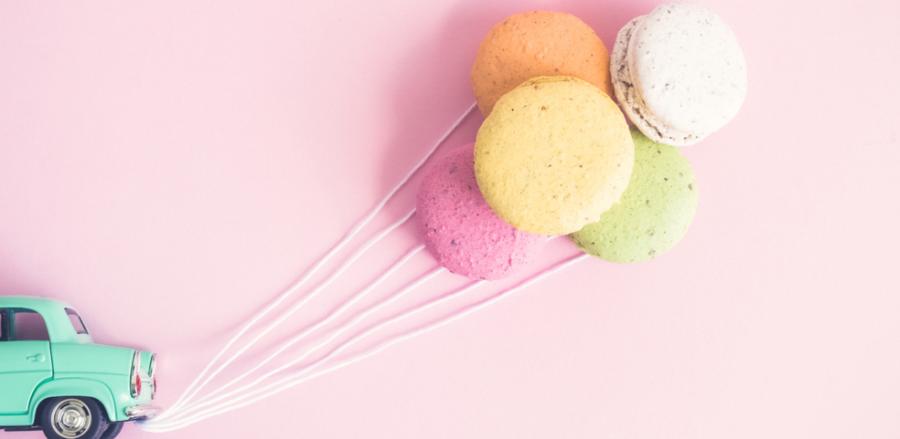 Launched by a husband and wife duo, Sweet Spot Macarons was the first business to bring a macaron truck to Chicago, and maybe, as claimed, the world.
Each macaron has a flaky shell holding together a chewy center of flavor.
Now, the pair will even take requests on where they travel to next via their email address, hello@sweetspotmacarons.com. 
Flavors include salted caramel, pistachio, espresso, and hazelnut, priced just right at $1.50 each, individually wrapped.
Alliance Patisserie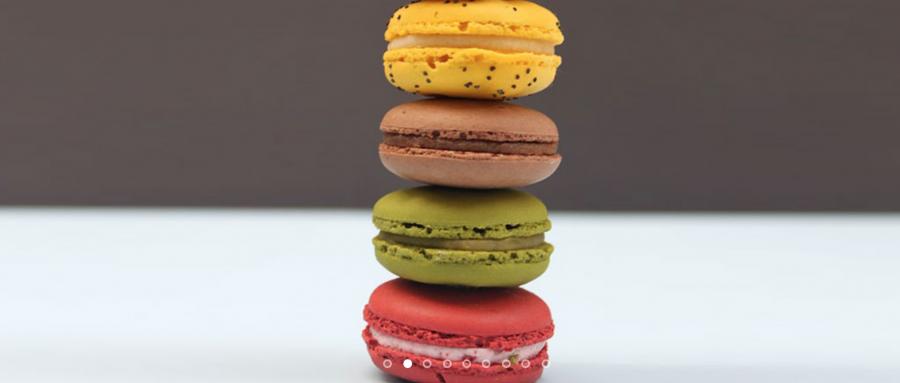 Located on N State St, Alliance Patisserie offers a range of contemporary twists on classic European desserts.
Its assorted range of macarons changes with the seasons, meaning you can simply never tire of those on offer.
Our favorites, however, are strawberry (served with strawberry white chocolate ganache) and rose (with rosewater buttercream).
Chef Peter Rios was taught by the best at Ferrandi, Le Notre, and Valhrona in France, and has now brought his skills to Chicago.
The macarons here come filled with either ganache or confit and are perfectly light and delicate.
Each mini dessert is priced at $2.00.
Delightful pastries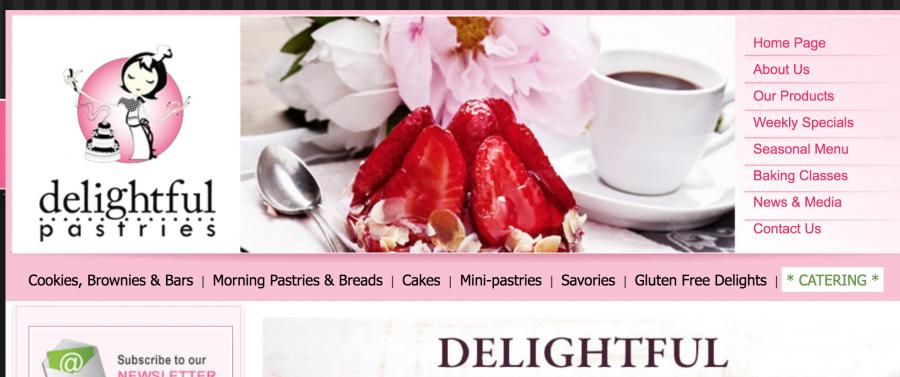 The expert bakers at delightful pastries don't only bake cakes for a whole range of birthdays, weddings, and anniversaries, but beautiful French almond macarons, too.
Each is perfectly crisp on the outside while soft and chewy on the inside.
One flavor that stuck out to us was vodka chocolate, which has all the flavoring of a chocolate cake with a little kick of alcohol. 
Other flavors served at Delightful Pastries include caramel, chocolate nut, raspberry, meringue, and marzipan. The bakery offers trays of its mini sweet treats, which also include chocolate caramel panna cotta, tartlets, and paczki.
A small tray comes in at $45, while a large is $90.
Pierrot Gourmet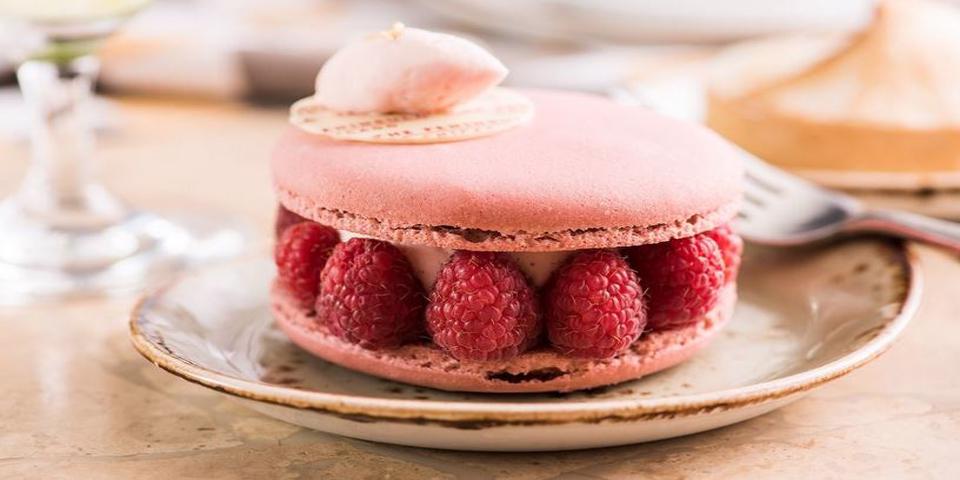 The extra-light macarons served at Pierrot Gourmet can only be described as very moreish.
The European-style bakery and cafe found on East Superior Street inside the Peninsula Hotel, which also boasts a terrace eatery, just like these other great bars and restaurants with rooftops in Chicago. 
Pierrot Gourmet is home to a range of fabulous baked goods, including macarons, which are said to pair perfectly with a specialty coffee or a glass of wine.
Flavours include sea salt caramel, rose, pistachio, raspberry and our personal choice – meyer lemon.
La Boulangerie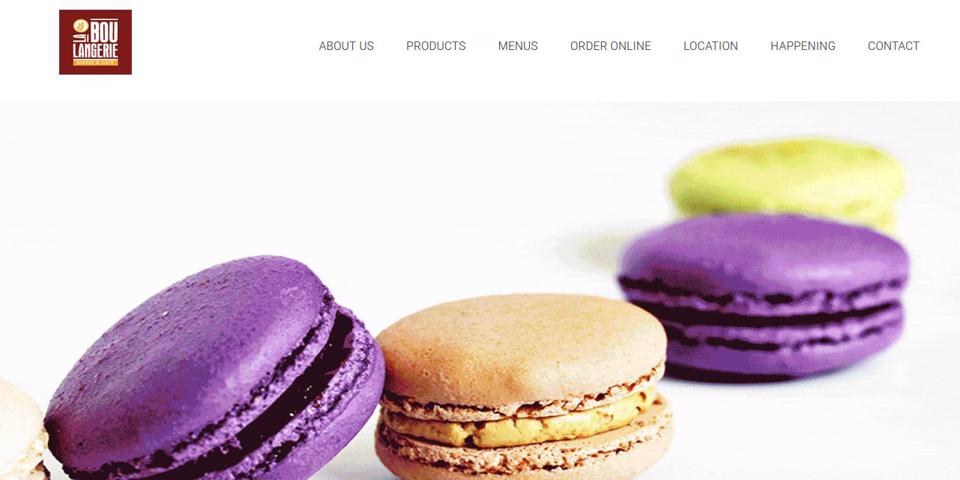 La Boulangerie found on W Logan Blvd boasts a whole range of baking specialties. 
There are usually 11 staple macaron flavors on offer, with others coming and going based on the season.
Currently, flavors include mint chocolate, dark chocolate hazelnut, lemon poppy seed, raspberry, and lavender chocolate.
All are available in gift boxes of either 5 or 10.
If you're looking for simple aesthetics and flavors as an introductory into macarons or want to visit somewhere that's a little unique and funky, La Boulangerie is the right place to go.
The bakery's macarons are a little on the expensive side, however, coming in at $2.25 each.
Sugar Fixe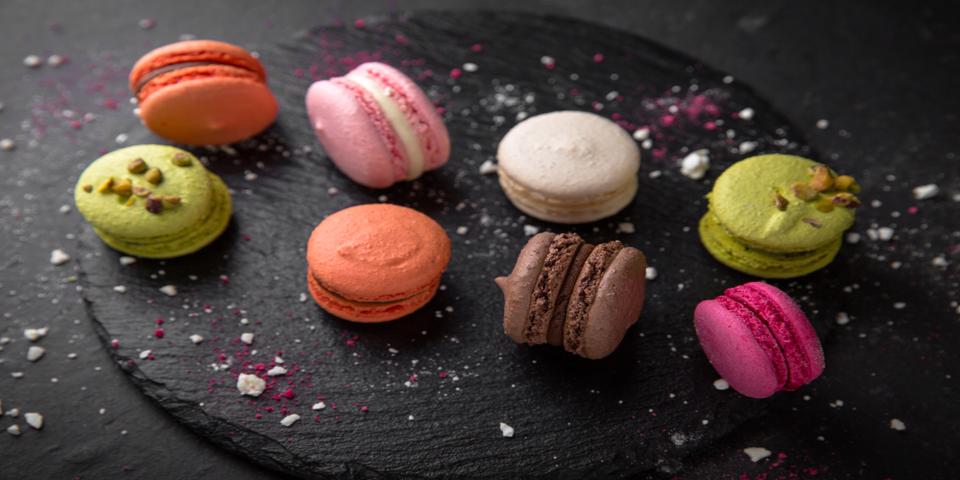 Sugar Fixe is a local favorite for a variety of reasons. It likes to keep things simple when it comes to its macarons, for one, which come in six usual flavors: raspberry, salted caramel, pistachio, vanilla, chocolate, and Nutella.
The bakery and cafe also offer a gift-wrapping service, both in boxes of 5, 10 and 20 or party favors: clear cubes with 2 macarons, or cellophane bags with 2 or 3 choices.
We also love that although the macarons sold here are priced at $2.25 each, the price goes down with the more you buy. 
20 or more choices come in at $2.15 each, while 100 or more are priced at $2.10 and 250 or more, $2.05.
Every flavor other than Nutella is gluten-free, and the raspberry flavor is even dairy-free, too.
Le Macaron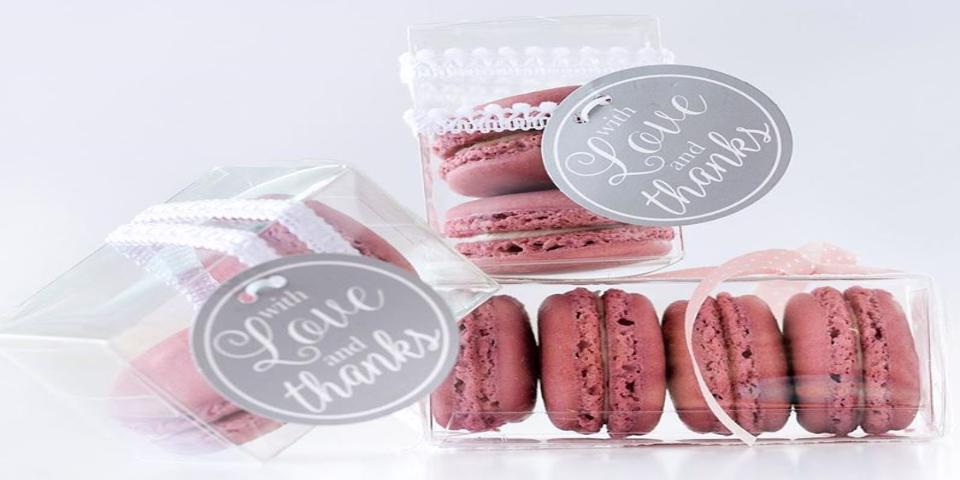 Le Macaron found on West Armitage Avenue invites guests to experience the best of French cuisine.
The coffee shop's website describes its macarons as the perfect delicacy, original and elegant, and we think they're 100% correct.
Le Macaron does offer some really fun flavors alongside the more traditional choices, though: including bubblegum, violet cassis, gingerbread, and strawberry key lime.
Each is unbelievably eye-catching – some with bright colors, others with fun decoration. 
For those in a rush, there's even the chance to pre-order online and pick up later in-store. After all, the huge variety of flavors can get a little distracting!
The website claims that each treat is around 80 calories each, which is also perfect for those trying to live a healthy lifestyle, although we won't claim that you will only want one!
The store's Facebook page has some pretty awesome offers if you're looking for a bargain.
You're good to go
All that's left to do now is to pick your favorite and get tucking into some gorgeous French macarons. Although there's a lot to choose from here, no matter which venue you pick, they're all amazing.
Plus, we're simply giving you more options for future trips! Bon Appetit!