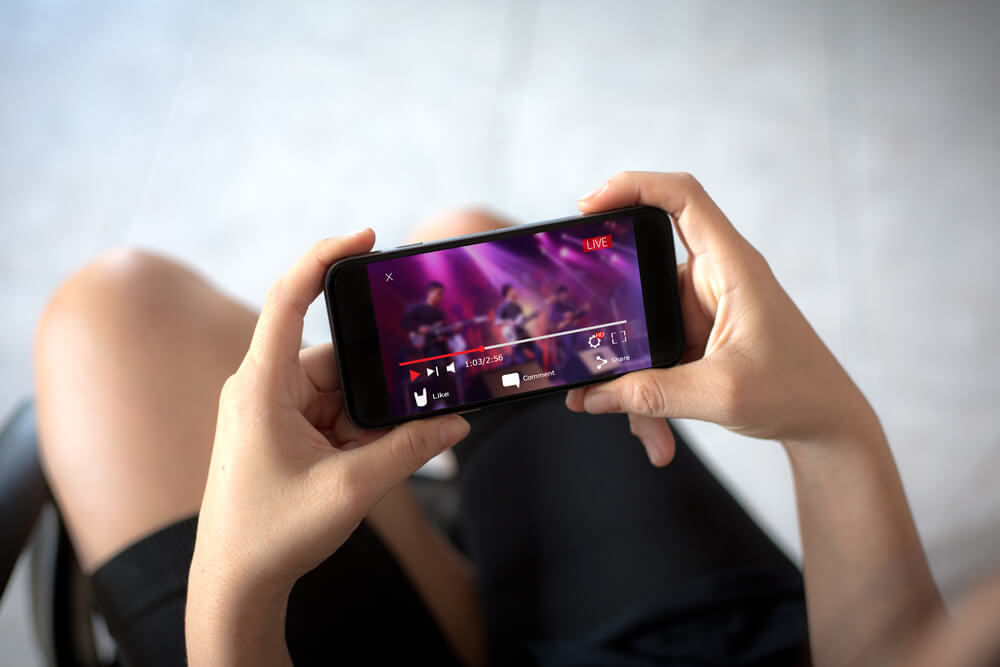 This Memorial Day weekend, Chicago's fifth annual House Music Festival will be televised via YouTube and Facebook. The Chicago Department of Cultural Affairs and Special Events has announced the event to kick off a new series dubbed "Millennium Park at Home" concerts.
The annual Blues and Gospel Music festivals will also be live-streamed in the next few weeks, the city said.
The Chicago Blues and Gospel Festival board of trustees launched an effort to raise $65,000 through fan donations to support their sister charity, the Arts for Illinois Relief Fund. The fund aids those in the arts impacted by Covid-19. All donations go directly to support artists and arts organizations in Illinois and are taxable deductible.
Live Music Canceled Due to the Coronavirus
The live music festivals were canceled due to concern over spreading the coronavirus at large gatherings. Also, large gatherings are not allowed in Illinois until the state reaches the fifth and final phase of Governor J.B. Pritzker's reopening plan. Unfortunately, Illinois is only in phase two, which only allows gatherings of 10 or less.
Chicago Lollapalooza Still Undecided
Lollapalooza 2020 is scheduled for July 30 to August 2 in Grant Park. The huge music festival has been known to draw in close to 400,000 people. But right now, there is no definitive answer from the festival organizers if this year's event will move ahead as planned. In March, organizers delayed announcing this year's lineup due to the COVID-19 pandemic and the resulting shutdowns.
Governor J.B. Pritzker said during a press conference that large music festivals and concerts should "think seriously about canceling large events." Pritzker also said, "Until we have a vaccine, I would not risk larger groups of people getting together anywhere. Even with tests, tracing, and treatment, it's necessary for us to make changes."
Earlier in May, festival organizers said they have been in touch with the City of Chicago, concerning the festival's fate. However, Chicago Mayor Lori Lightfoot recently said in a press conference that a decision will be made this week regarding the Lollapalooza festival. However, that announcement has not been forthcoming.
The organizers of one of the world's biggest music festivals have repeatedly expected to decide Lollapalooza's fate by the end of May, however, it is still up in the air.
As Lollapalooza organizers await the mayor's decision, they have been streaming clips of previous festivals to keep the spirit of live music alive. Festival fans can see past performances from the festival's 29-year history through Lolla From the Vault.
If Lollapalooza organizers do call it off, it won't come as a surprise; other Chicago music festivals such as the Ravinia Festival, Pitchfork Music Festival, and the Spring Awakening have canceled their 2020 summer events.
Chicago Food Festivals Also Suffer from Coronavirus
Chicago's celebrated food festivals have also been canceled due to COVID-19. Taste of Chicago, which is among the premier outdoor food festival in the country, has been canceled. The summer favorite showcases Chicago's diverse dining experience, as well as staging outdoor concerts featuring local talent.
The Windy City Smokeout, a BBQ event featuring award-winning live country music, canceled its 8th annual event scheduled for the weekend of July 10-12, 2020 at the United Center.
The Grayslake Craft Beer Festival, which was to be held on South Whitney Street between Park Avenue and Center Street in downtown Grayslake on May 30 was canceled.
The annual Ribfest and fireworks display in the Village of Romeoville and Naperville have been canceled.
The 4th of July Canceled in Chicago's Suburbs
While there isn't any word yet from the city of Chicago, several suburbs, including Aurora, Arlington Heights, Evanston, Downer's Grove, Glencoe, Glen Ellyn, Lisle and more have canceled their 4th of July fireworks and celebrations.
You Might Also Like: