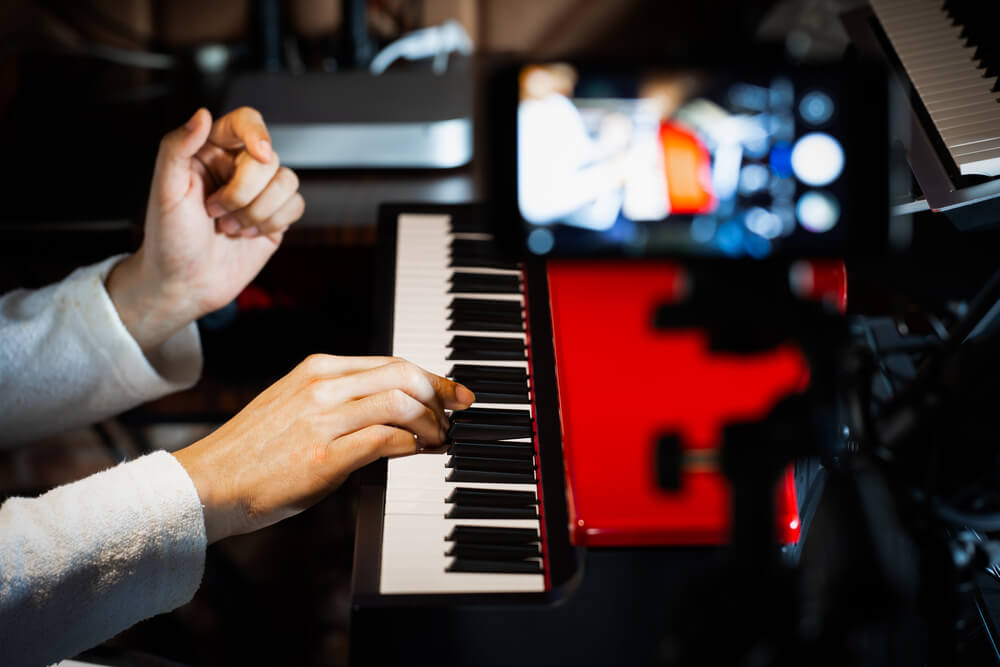 As states all over the country begin the difficult job of reopening their economies, the live music business is devising its own plans to bring people back into bars, virtually, if need be.
Fort Smith Arkansas Kicks Off the New Normal in Live Music
Recently in Fort Smith, Arkansas, live music venue, The Temple Live sold just 239 tickets of its 1,100-seat venue. Furthermore, the bathroom sinks were roped-off, and the old soap dispensers had been replaced with no-touch soap dispensers. Before entry, the 239 audience members were subjected to a temperature check and required to wear masks.
Finally, after satisfying all of the safety measures, Americana Roots musician Travis McCready performed on a stage packed with equipment but devoid of his band members; the group, Bishop Gunn, stood at least 15 feet from the audience. Likewise, the mask-wearing audience watched in small groups standing 6 feet apart.
Live Music in Chicagoland Takes a Different Approach
Blues bar Rosa's Lounge on Chicago's Armitage Avenue finally reopened its doors, hosting John Primer and the Real Deal Blues Band. The trio of musicians wore masks, stood 6 feet apart, and played to remote-controlled cameras set up by club owner Tony Manguillo to live stream the show.
Presumably, the state of Illinois won't be replicating The Temple Live's approach to hosting live music, but rather, going with live streaming music venues.
Recently, Governor Pritzker revised his executive order relating to essential businesses. On a web page summing up the order and answering frequently asked questions, the Illinois Department of Commerce and Economic Opportunity states that although live music venues should remain closed to the public, music venues can open their doors to their employees and musicians for live streaming or recording an event, as long as everyone is wearing masks, standing more than 6 feet apart, and the group does not exceed 10 people.
Thank Rosa's Lounge for the Revised Live Music Rules
Marni Willenson, an attorney with Willenson Law LLC, a workplace class action law firm, and Manguillo's wife, is responsible for the new allowance.
Willenson and Manguillo wanted to live stream music from Rosa's Lounge as they had been doing before the governor issued his first stay-at-home order, which determined live music venues were nonessential businesses.
Willenson contacted a board member of CIVL, the Chicago Independent Venue League. Within a few hours, the league, which advocates for 34 venues across Chicago, declared support for the idea. Once she had the support of CIVL, Willenson then moved to present a proposal to the governor's office.
"I worked with the office of Deputy Governor Dan Hynes," said Willenson. "I usually don't work with the music industry. I specialize in gender and workplace discrimination cases. But I am a lawyer, and I know how to write legalese. I helped to refine the language that ended up on the Department of Commerce and Economic Opportunity's FAQ page."
The Needs of Live Music Goes National
CIVL recently joined up with a new coalition of more than 1,000 music venues spanning the country, the National Independent Venue Association. Together, CIVL and NIVA hope to alert policymakers to the special needs and concerns of music venues during the pandemic.
"The governor's initial orders were like blunt instruments," noted Willenson. "No one is arguing with the need to shut down for public safety. But we shouldn't have to deal with a blunt instrument when it comes to businesses reopening. We want this process to be a participatory, as opposed to something being dictated from above. Independent music venues are very different from theaters or the Symphony Center. There are so many little details to think about that won't be considered if we're not invited to the table."
You Might Also Like: