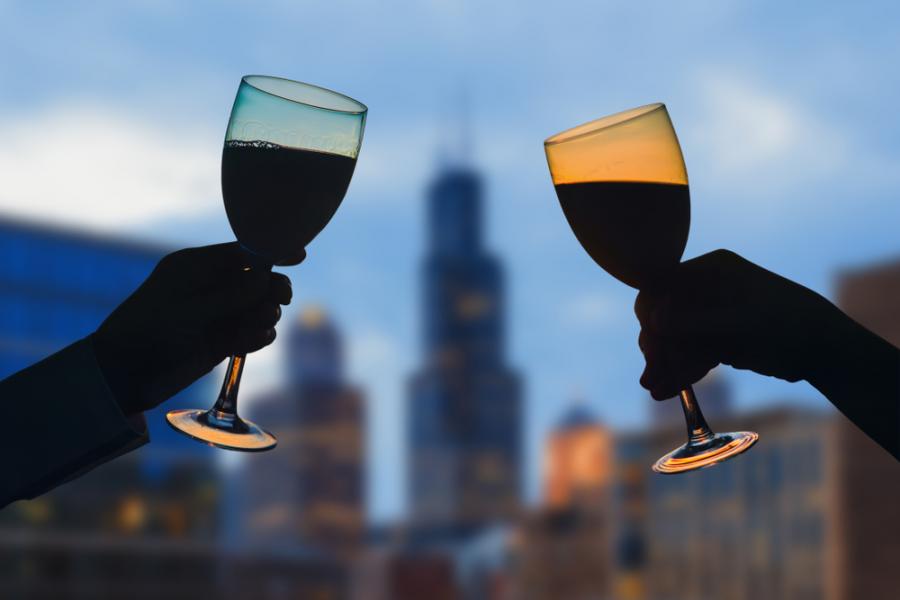 The trouble many face in Chicago is the difficulty of finding somewhere to eat out on a Monday night. It's been a long first day back at work, you're tired, maybe still slightly suffering from a weekend of partying and all you want to do is let someone else take over the problem of cooking dinner.
Many restaurants are closed every Monday in Chicago as, theoretically, it's better to close then rather than on a Monday. Business is usually quieter and it's nice to give workers a break. It's also the day before most of the fresh produce arrives for the week – meaning it's better to have a day to restock in order to cook the best meals possible.
However, we know this isn't ideal for many. We all eat out on weekdays every now and again, so it's handy to know that some places do stay open.
We've found fourteen great places that are open on Mondays and serve amazing, fresh meals. All of these restaurants have been rated four stars or above, so you know you'll get quality food upon your visit.
We'll start with the steakhouses and meat-based restaurants first, so if that's not your thing, feel free to skip to the vegetarian and vegan options listed further down.
1) Shanghai Terrace
Address: 108 E Superior St, Chicago, IL 60611
Hours: Monday – Sunday; 5 pm to 10.30 pm
If you're looking for high-end dining to feed your appetite, Shanghai Terrace is the place to be. Voted the number one Chinese Restaurant in Chicago by Zagat Survey, the beautiful food here is mixed with an amazing 1930's decor which is not to be missed.
The clue is in the name- if it's a nice night you can choose to enjoy the cuisine from the impeccable terrace.
Shanghai's menu is a wonderful mix of well-loved traditional dishes and classics with a twist by head chef Elmo Han.
The Kung Pao Chicken served with peanuts, garlic, bell peppers, chili peppers is definitely a stand out on the menu, a specialty at the restaurant.
Shanghai Terrace opens at 5pm.
To book a table, call +1 (312) 573 6695 or email diningPCH@peninsula.com. Alternatively, book via the website here.
2) Jin Thai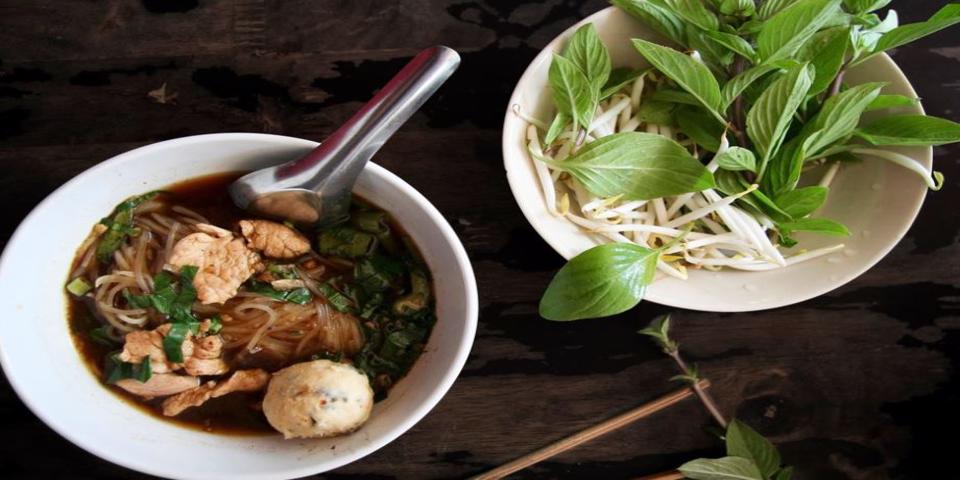 Address: 5458 N Broadway, Chicago, IL 60640
Hours: Monday: 11 am to 9:30 pm; Tuesday: Closed; Wednesday-Thursday: 11 am to 9:30 pm; Friday-Saturday: 11 am to 10 pm
Jin Thai is a fabulous casual restaurant which is perfect for leaving those Monday blues at the door. The vast menu features everything from curry to noodle soup with an endless array for appetizers and entrees. Try the pineapple curry cooked in coconut milk to add an exotic flavor to your Monday.
Jin Thai is open from 11am which means they've got you covered at lunch, too with their special lunch menu.
It's also great to know this quirky restaurant is BYOB – charging just a $2.00 cork fee per person.
3) Joe's Seafood, Prime Steak, and Stone Crab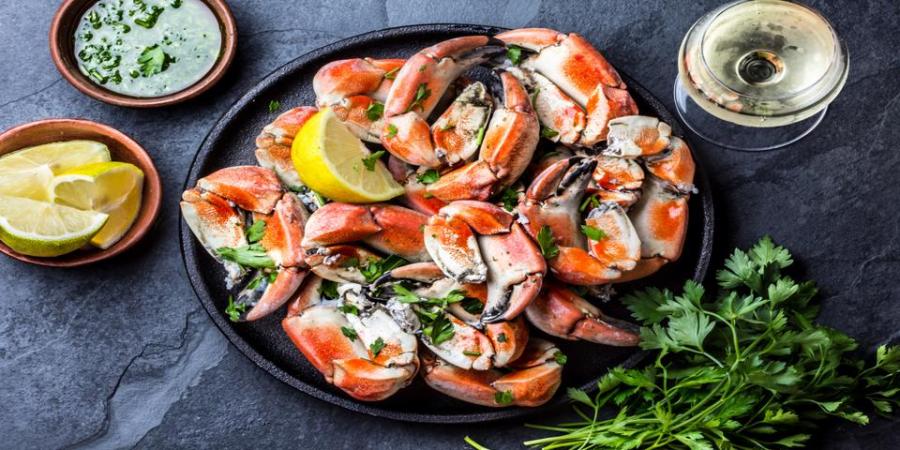 Address: 60 E Grand Ave, Chicago, IL 60611
Hours: Monday-Thursday: 11:30 am to 11 pm; Friday: 11:30 am to 12 am; Saturday: 11:00 am to 12 am; Sunday: 11:00 am to 10:30 pm.
For delicious, meaty food served to perfection, you need to visit Joe's Seafood, Prime Steak, and Stone Crab.
Once again, the name says it all: this hearty food is served with love by tuxedo-clad waiters.
The signature crab claws served with Joe's mustard sauce are one to try. These come in a variety of sizes ranging from $49.95 all the way to $99.95. This fine dining experience opens at 11.30am on Mondays. To reserve a table click here.
4) Mia Francesca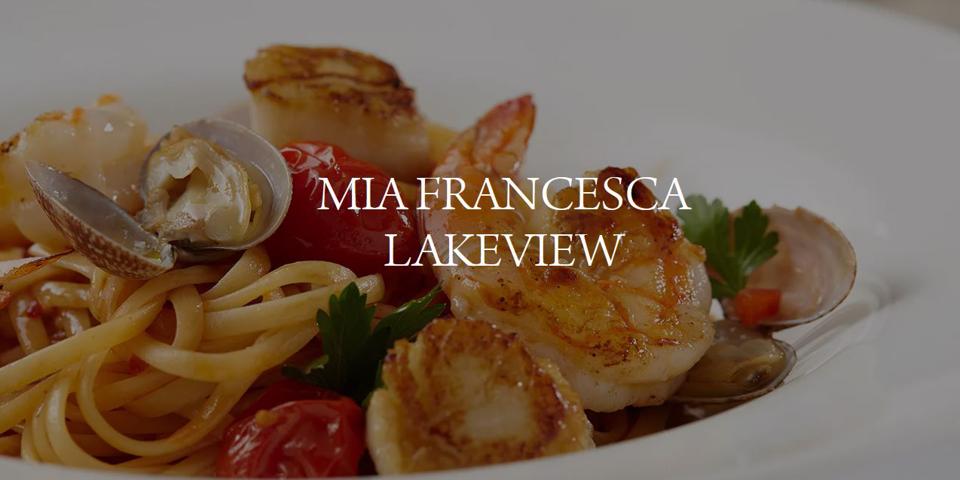 Address: 3311 N Clark St, Chicago, IL 60657
Hours: Monday-Tuesday: 3:30 pm to 9 pm; Wednesday-Thursday: 3:30 pm to 9:30 pm; Friday: 5 pm to 12 am; Saturday: 5 pm to 12 am; Sunday: 11 am to 9 pm.
There's really nothing better than Italian comfort food for warming the heart after a long day at the office. Mia Francesca offers just that, all at a great price that is affordable for weeknight dining. Give the Fettuccine alla Carbonara a try, sautéed with pancetta, black pepper, parmesan cream sauce, and egg yolk.
Mia Francesca opens at 3.30pm and carries a gluten-free menu. Make a reservation here.
5) Alinea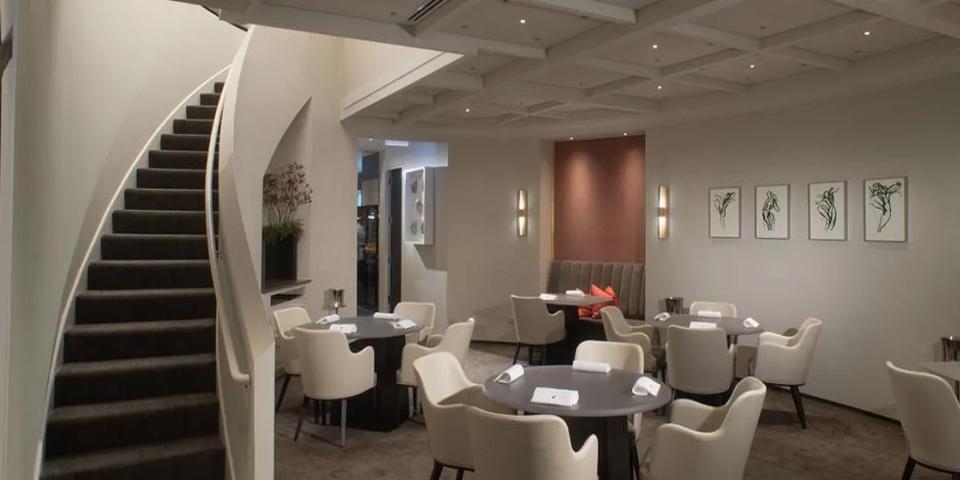 Location: 1723 N Halsted, Chicago, IL 60614
Hours: Monday-Sunday: 5 pm to 10 pm. Reservation only (usually months in advance!)
Alinea provides itself not on being a restaurant, but an experience for all who are welcomed through its doors. It has been awarded three stars by the Michelin Guide and has received the AAA Five Dining Award. This dining choice proves a little pricey for a Monday, but if it's a special occasion or you're simply feeling lucky, who not go all out. Alinea is so popular bookings a released up to two months prior to the date, so you have to keep an eye out!
6) Boka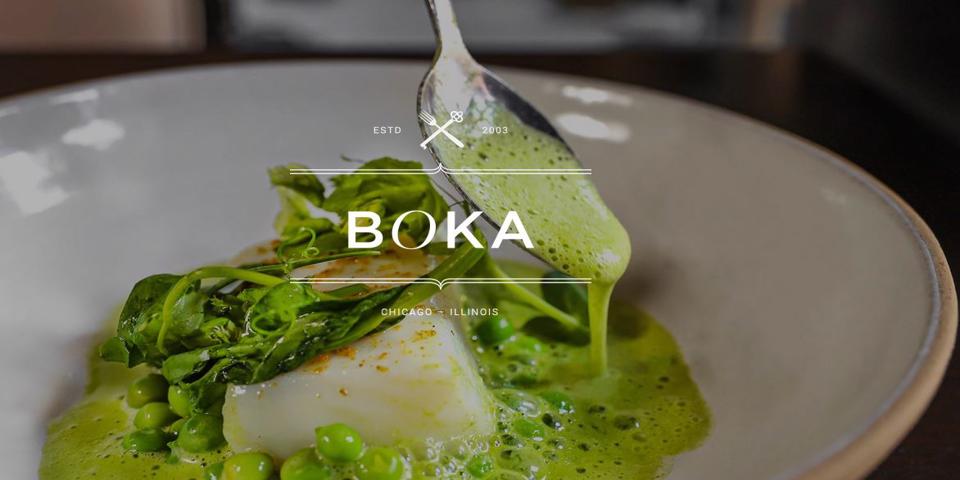 Address: 1729 N Halsted St, Chicago, IL 60614
Hours: Monday – Thursday and Sunday: 5 pm to 10 pm; Friday and Saturday: 5 pm to 11 pm
This timeless restaurant is located in the heart of Lincoln Park. Boka boasts a huge array of awards which have quickly brought it to restaurant stardom in Chicago. The creative American cuisine is simply delicious. The Grilled Spanish Octopus is one to watch if you'd like to try something different, served with smoked cauliflower, morcilla, and charred cucumber. Boka is open 5-10pm on Mondays. To book a table visit the website here.
7) The Purple Pig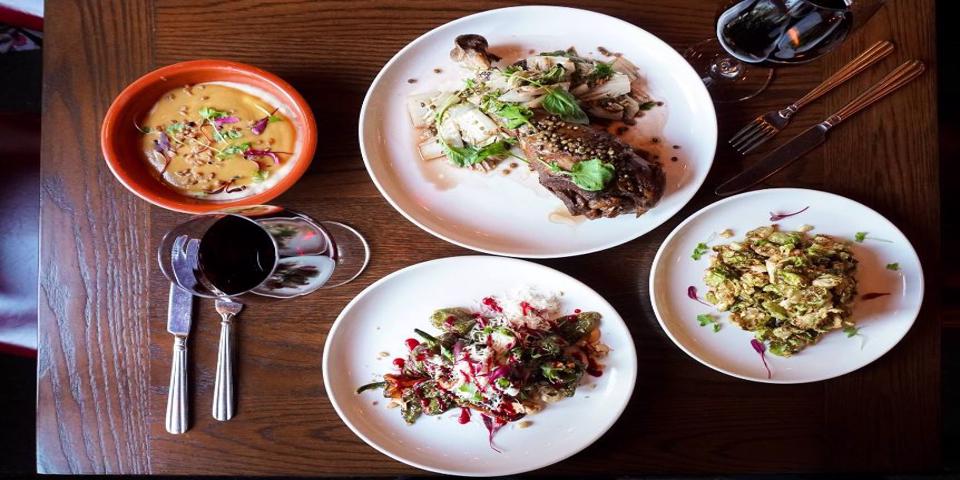 Location: 500 N Michigan Ave, Chicago, IL 60611
Hours: Monday to Sunday: 11.30 AM to 11 PM;  
The Purple Pig is all about a reimagined, modern take on traditional Mediterranean food. Head chef and owner Jimmy Bannos was trained up by his father and is now a fourth generation restauranteur. Dubbed the Prince of Pork, Jimmy's pork belly with a ginger glaze, carrot and espresso is a stand-out menu option.
Open from 11.30am, you're bound to find something here to suit everyone's tastes at a reasonable price.
8) Girl and the Goat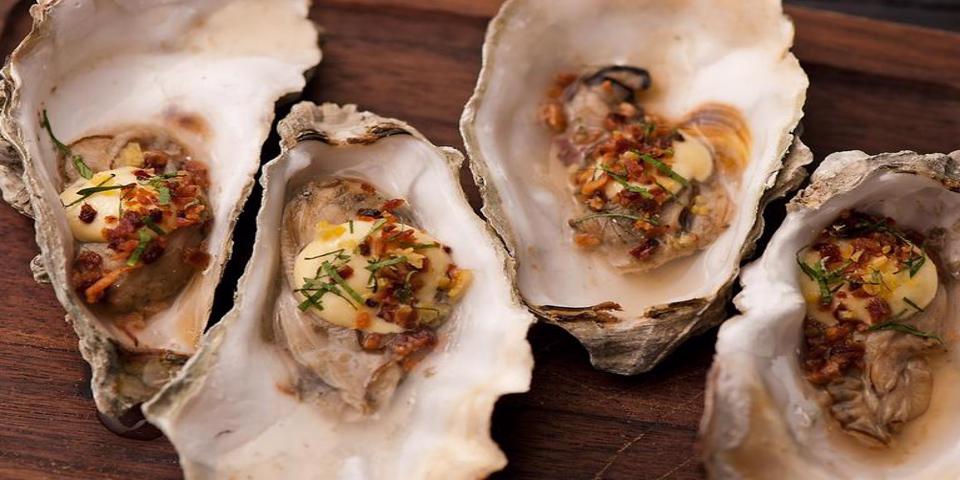 Location: 809 W Randolph St, Chicago, IL 60607
Hours: Monday – Thursday and Sunday: 4:30 PM to 11 PM;  Friday – Saturday: 4:30 to 12 am;
This restaurant serves a lovely family style menu with bold flavors in a lively and welcoming setting. It serves an endless wine list and a rotating offering of craft beers for all to enjoy their signature tipple following a long day.
Girl and the Goat have many vegetarian options such as a yummy chickpea fritter served with goat yogurt, pickled mango, pomegranate, mint-cilantro chutney and sev spice crunch. However, for those who prefer something a little more meaty, Girl and the Goat sticks to its name offering goat empanadas, liver mousse, and even confit goat belly. This restaurant opens at 4.30pm. To make a reservation click here.
9) Au Cheval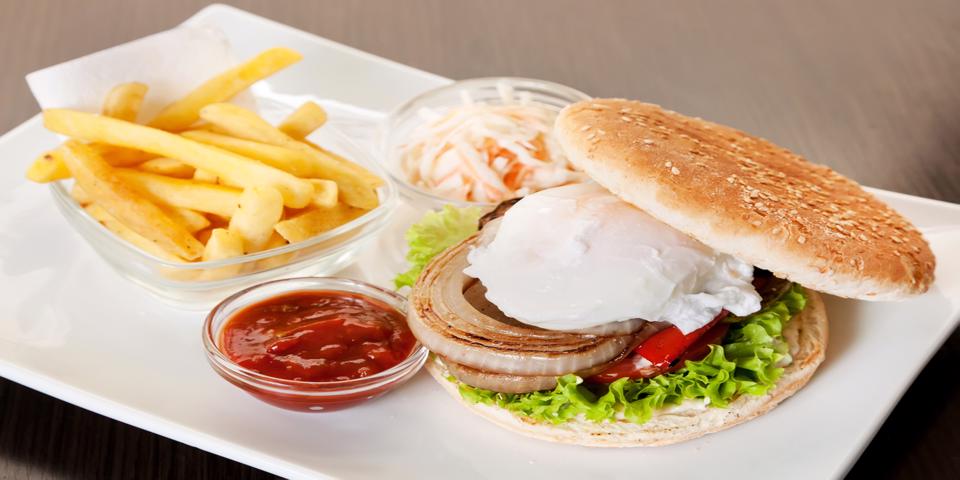 Address: 800 W Randolph St, Chicago, IL 60607
Hours: Monday to Saturday: 10 am to 1 am; Sunday: 9 am to 12 am;
This upscale diner has an open kitchen wrapped around a beautiful zinc bar. Au Cheval loves eggs and is happy to serve you up anything from crispy potato hash with duck heart gravy to general jane's honey-fried chicken with chili, sesame seeds, and cilantro. This restaurant showcases a range of cocktails, beers and wines to make your dining experience just that little more special.
This place has been voted, many times, the best burger in America. So a must try. 
It's open for brunch at 10 am and remains open all the way through to 1 am to get you through the day smoothly.
Warning: they don't take reservations online/ over the phone. You must come in person to put your info down. You will get text messages when your table is almost ready and have 10 minutes to return to the restaurant. You can bank on ~2 hours wait time, on average.
10) Bavette's Bar and Boeuf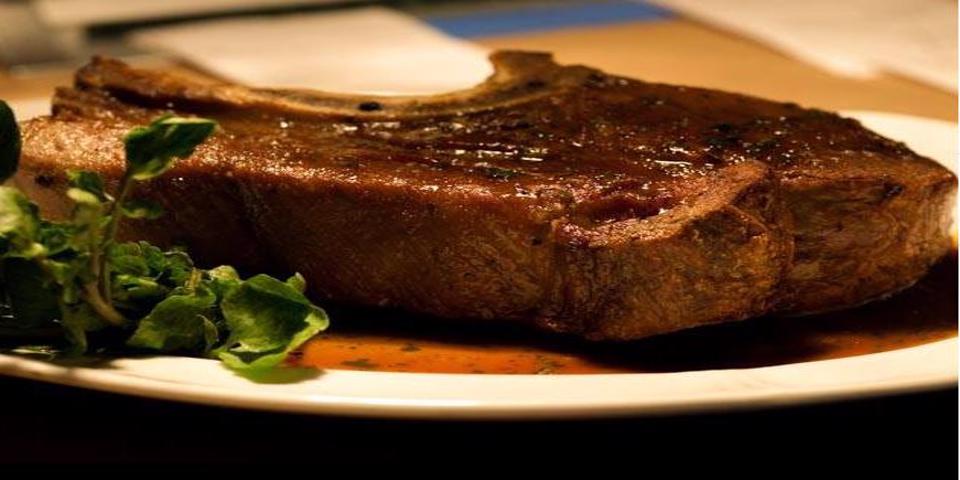 Address: 218 W Kinzie St, Chicago, IL 60654
Hours: Monday- Thursday: 5 pm to 11 pm; Friday-Saturday: 4:15 pm to 12 am; Sunday: 4:15 pm to 110 pm;
This stylish departure from a traditional steakhouse makes for an amazing dining experience. Upon entrance you'll find t yourself in a room full of ambiance- surrounded by a brick setting and dimly lit room. To make a statement on a dull Monday evening, order the Seafood Plateaux. You can choose from crab, lobster and shellfish to make your tower just perfect for you and your guests.
It's open 5-11pm and although a little pricy, it's definitely worth the trip.
11) Big Jones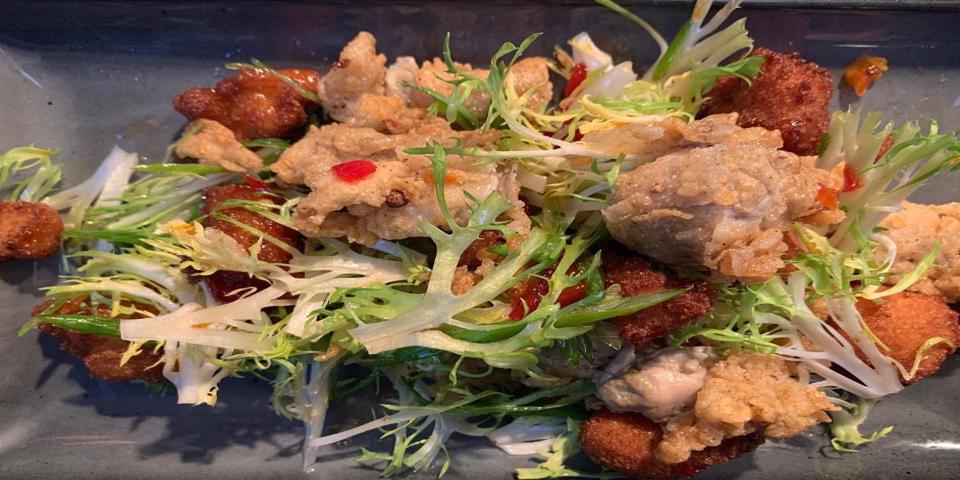 Address: 5347 N Clark St, Chicago, IL 60640
Hours: Monday-Thursday: 11 am to 9 pm; Friday – 11 am to 10 pm; Saturday: 9 am to 10 pm; Sunday: 9 am to 9 pm;
Big Jones is based around the people and history of America. This sunny eatery serves an amazing barbecue pork shoulder with sweet and tangy sauce, creamy slaw and a buttermilk roll. There's also a range freshly baked bread to add some comfort food to your day. Big Jones is open 11am-9pm. To book call  773-275-5725 or click here.
12) Alice and Friends' Vegan Kitchen
Address: 5812 N Broadway, Chicago, IL 60660
Hours:  Monday, Wednesday – Thursday, Sunday: 4 pm to 9:30 pm. Tuesday: Closed; Friday: 4 pm to 10 pm; Saturday: 11 am to 10 pm;
The great thing about this restaurant is every recipe starts with delicious organic ingredients and spices. Each dish is flavorful, nutritious and 100% vegan. The vegan shrimp should be tried by all as a great alternative to your usual seafood. Its served with tartare sauce and cooked to perfection. Alice and Friends' vegan kitchen is open 4pm-9.30pm.
13) Loving Heart Vegan Cafe
Address: 838 W Montrose Ave, Chicago, IL 60613
Hours: Monday – Saturday: 12 pm to 7 pm; Sunday: Closed
Loving Heart is a relaxed eatery offering wraps, salads, smoothies and tea and coffee. Its Tom Kha soup is warming on the throat for those cold days and full of nutrients. Organic carrot, organic tofu, organic onion, coconut milk, red curry and jalapeno are all blended together to create this hearty mix and topped with cilantro for a small kick. Of course this cafe is also famous for its vegan burgers and wraps, all named after their heavenly taste and beautiful flavors. Loving Heart cafe is open 12-7pm.
14) Chicago Diner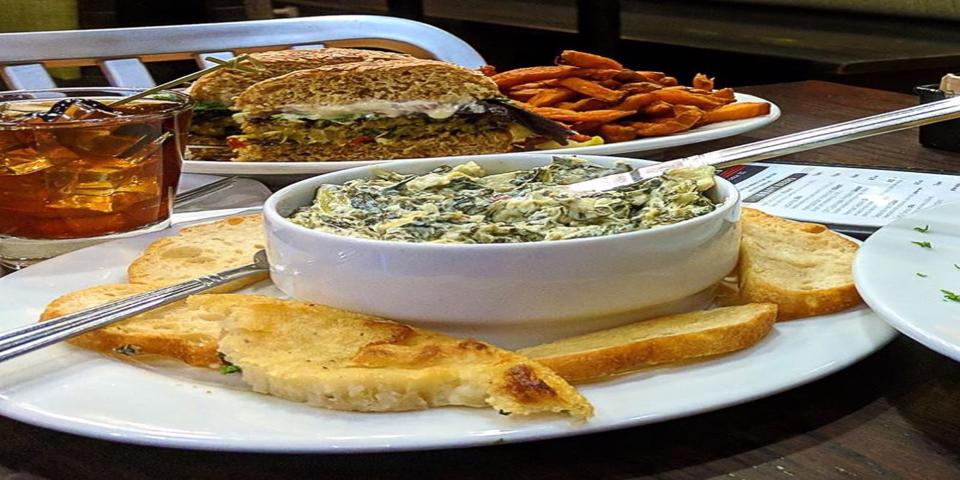 Address: 3411 N Halsted St, Chicago, IL 60657
Hours: Monday – Thursday: 11 am to 10 pm; Friday: 11 am to 11 pm; Saturday: 10 am to 11 pm; Sunday: 10 am to 10 pm;
The Chicago Diner has been meat-free since 1983. Its flagship sandwich, the Radical Reuben is known worldwide. It's made up of corned beef seitan, grilled onions, peppers, sauerkraut, vegan thousand island and cheese, and is served on marbled rye. However if you're looking to just have a nibble, the poutine is spectacular. These Canadian style waffle fries are topped with melted Teese Vegan Cheese, country gravy and green onions. Chicago Diner is open 11am to 10pm to serve great all-American vegetarian and vegan comfort food throughout the day.
You may also be interested in reading: