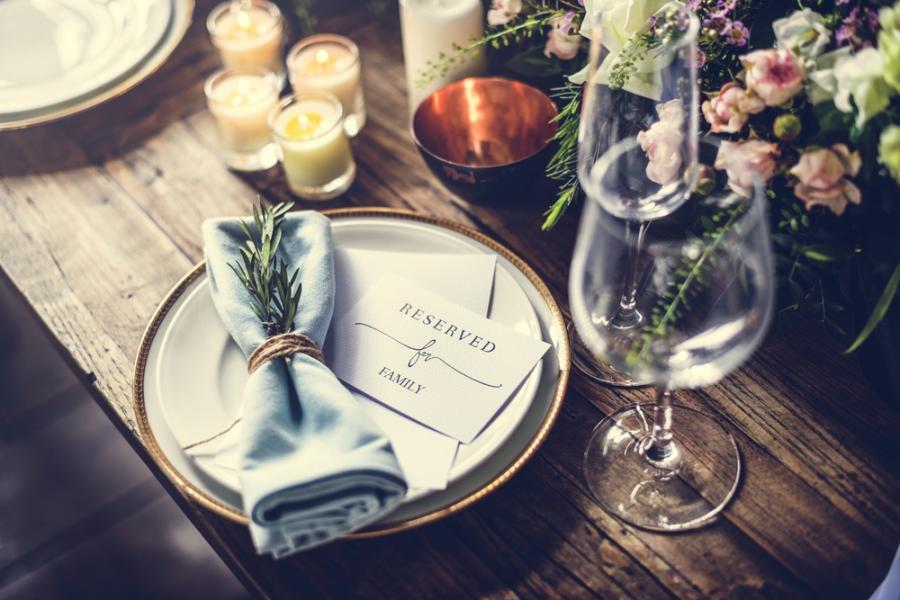 Private dining spaces in Chicago are becoming increasingly popular, with most established restaurants now offering at least one room that allows hosts to entertain their guests away from the prying eyes of the general public. While once reserved for specialist events like wedding receptions and confidential business meetings, they are now used more commonly by people for all sorts of desires—including casual ones.
While it isn't known exactly how many private dining spaces there are in Chicago, various local reports seem to suggest that the number varies somewhere between 300 and 400. This means you have almost unlimited options when it comes to exploring the city and finding what works for you and your event, but sometimes you don't have the time to do this.
Doing your own research is time consuming and it may not be easy to find the easy, concise details about private dining spaces in Chicago that you desire. To help, we have gone through a list of common Chicagoan favorites, and provided you with the top 15 recommendations.
These recommendations, listed below, vary across different cuisines and capacity sizes, meaning there is something for every event of every size to enjoy. From more industrial buildings to luxury sushi restaurants, there's a little bit of everything in the Chicago private dining spaces we have recommended to you today.
Fat Rice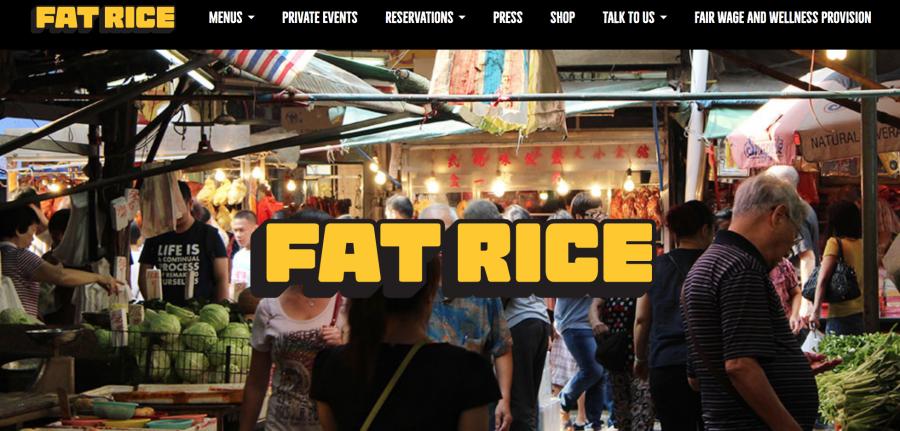 2957 W Diversey Ave Chicago, IL 60647
Phone: (773) 661-9170
Website: https://fatrice.kitchen/
Cuisine: Caribbean, American, Portuguese
Capacity: 28
Bakery by day and cocktail bar by night, Fat Rice can be rented out to create the private dining experience of your dream. With a colorful aesthetic, it might not be the most luxurious private dining spaces in Chicago, but it will certainly impress your guests, who can take in the atmosphere while sipping cocktails and enjoying a specially prepared prix-fixe tasting menu.
Eden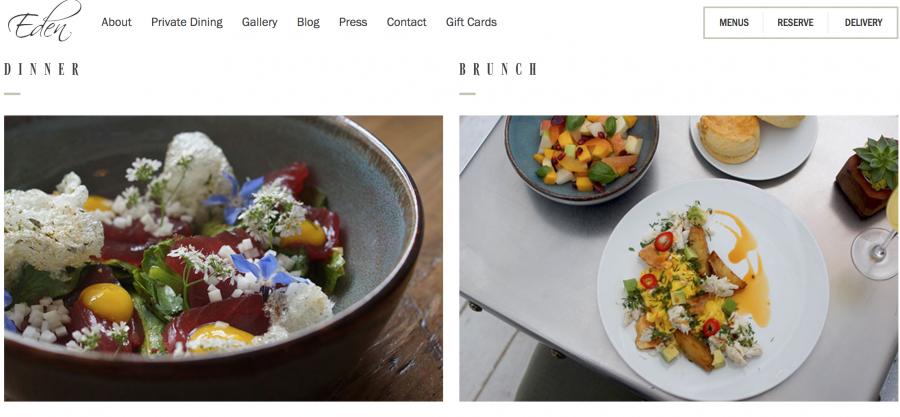 1748 W Lake St Chicago, IL 60612
Phone: (312) 366-2294
Website: https://edeninchicago.com/
Cuisine: Mediterranean, American
Capacity: 10-80
Eden, much like the name of the restaurant suggests, specializes in garden-to-table meals, with menu's that change by the season, with many of the ingredients coming from Eden's onsite greenhouse. Complete with white walls and wooden table, with greenery centerpieces, this modern occasion is perfect for smaller, casual gatherings.
Oyster Bah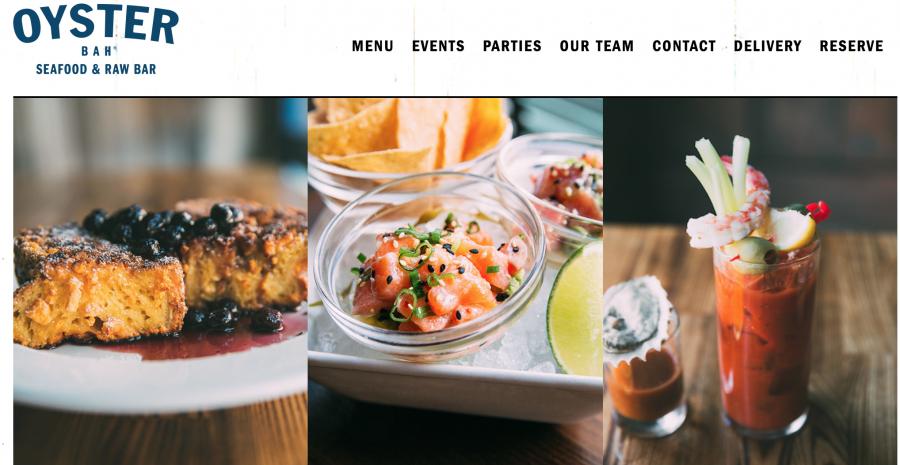 1962 N Halsted St Chicago, IL 60614
Phone: (773) 248-3000
Website:
Cuisine: Seafood
Capacity: 34-100
The Oyster Bah is a seafood lovers dream destination, with a number of different menu options to try. Whether you want to slurp oysters and drink beers surrounded by friends, or experience a larger occasion in one of their lounges, you're bound to have a night to remember here.
This restaurant offers two private dining options; the aptly named High Tide and Low Tide lounges. In the Low Tide lounge, you can enjoy small gatherings where guests will have the option to pick from a number of exclusive private party menu items. If you choose the High Tide lounge, you can instead entertain your party with interactive stations like oyster shucking and build-your-own-taco bar. Both private dining experiences offer their own private bar.
Katana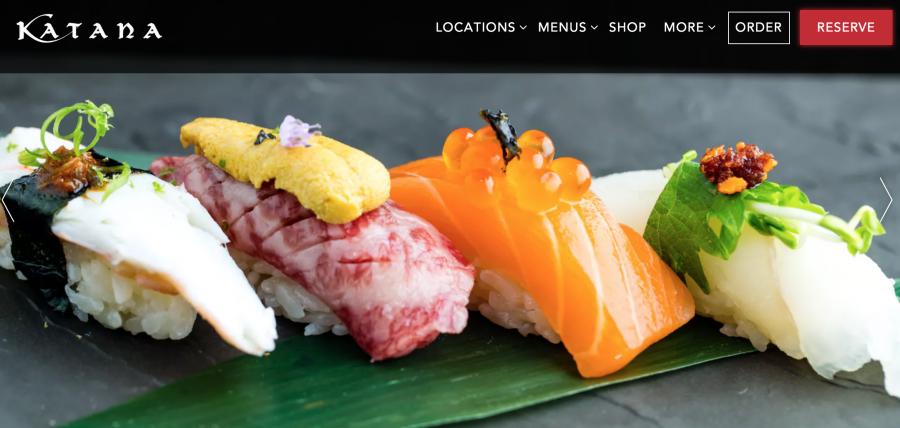 339 North Dearborn St Chicago, IL 60654
Phone: (312) 877 5544
Website: https://www.katanarobata.com/
Cuisine: Sushi
Capacity: 12-60
If you're looking for a private dining experience that looks posh and upmarket, then Katana is the perfect option for you. Offering a selection of Japanese delicacies and delicious beverages, this experience is perfect for those who enjoy sushi and other similar foods.
Their private dining experience is less private than some others on our list, with it being in a semi-private mezzanine that overlooks the bustling restaurant below. This isn't a bad thing, though, as it means you can people-watch, or simply enjoy the hustle and bustle of the restaurant while enjoying your food with great company in your very own private booth.
Baptiste & Bottle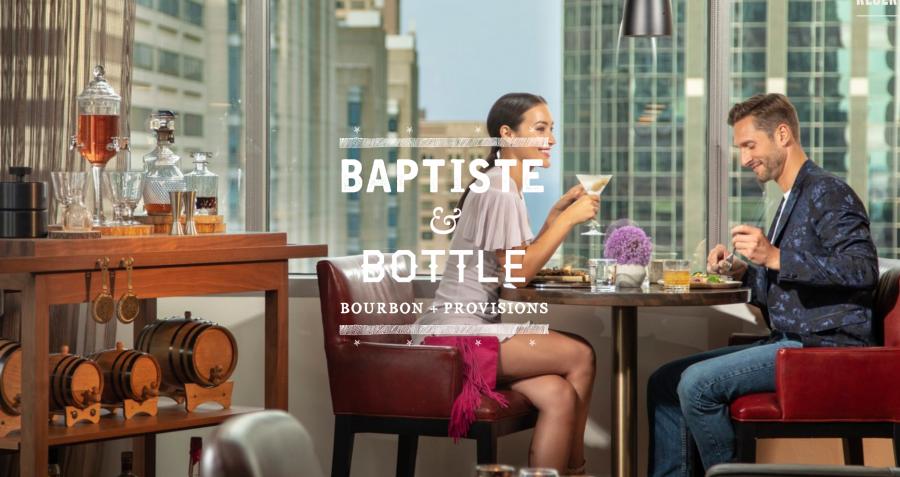 101 E Erie St, 20th Floor, Chicago IL 60611
Phone: (312) 667-6793
Website: https://www.baptisteandbottle.com/
Cuisine: American
Capacity: 12-20
The Baptiste & Bottle restaurant offers a bigger selection of bourbon whisky than any other Chicagoan restaurant, complimented by their menu of American comfort foods. Their relaxed environment, with décor consisting of dark woods and floor to ceiling windows, was created to reflect bourbon's roots in America. Their private dining space is relatively smaller than a lot of the others on our list, making it perfect for more intimate occasions, or family get-togethers.
Nico Osteria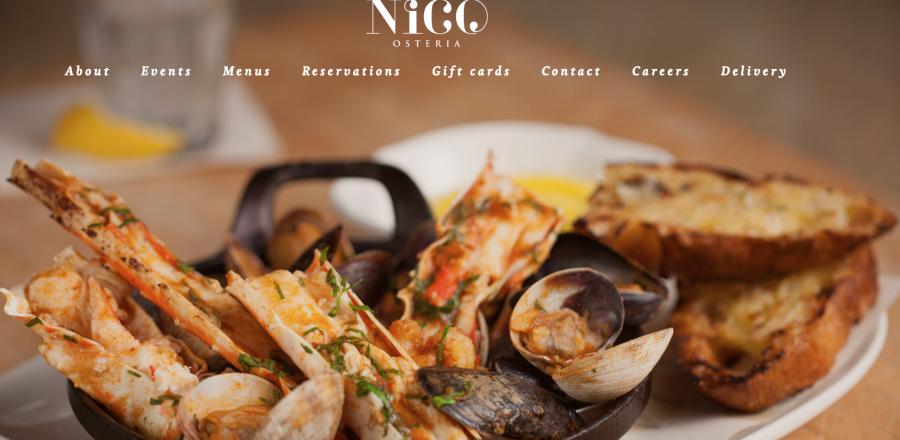 1015 N Rush St Chicago, IL 60611
Phone: (312) 994-7100
Website: https://www.nicoosteria.com/
Cuisine: Italian Seafood
Capacity: 24-150
Nico Osteria is one of the Hospitality Group's acclaimed Gold Coast Italian seafood restaurant, making it the perfect place for more formal events. With a number of different private dining options, including four small rooms for parties and the Chelsea room for seated events, there are plenty of options to choose for when finding the perfect place to entertain your guests. Their menu is also varied, too, with offerings from seated course meals to passed hors d'oeuvres to suit your event.
Forbidden Root Restaurant & Brewery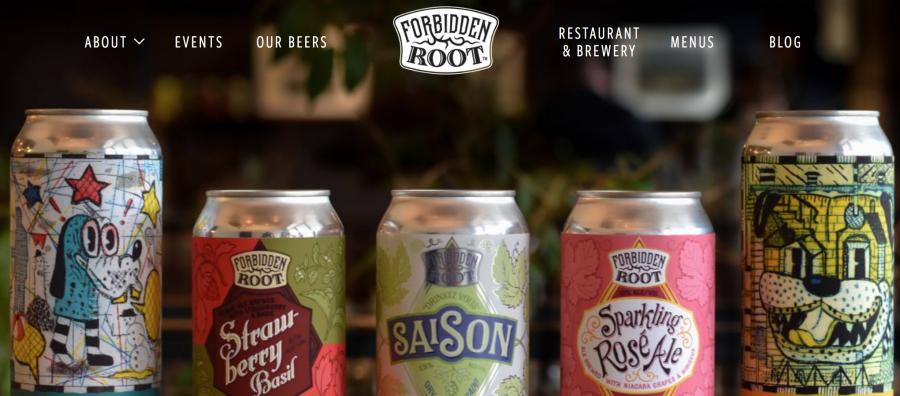 1746 W Chicago Ave Chicago, IL 60622
Phone: (312) 929-2202
Website: http://forbiddenroot.com/
Cuisine: American
Capacity: 15-30
With a dark wood and greenery aesthetic, this dining experience is perfect for those who wish to relax and experience the industrial side of Chicago in all its glory. The large wooden table in the private dining space, which can be switched out for high cocktail tables if preferred, perfectly compliments their theme. The relaxed atmosphere also helps guests feel at ease while tucking into their delicious menu, and taking advantage of their excellently crafted and unique beers.
Il Porcellino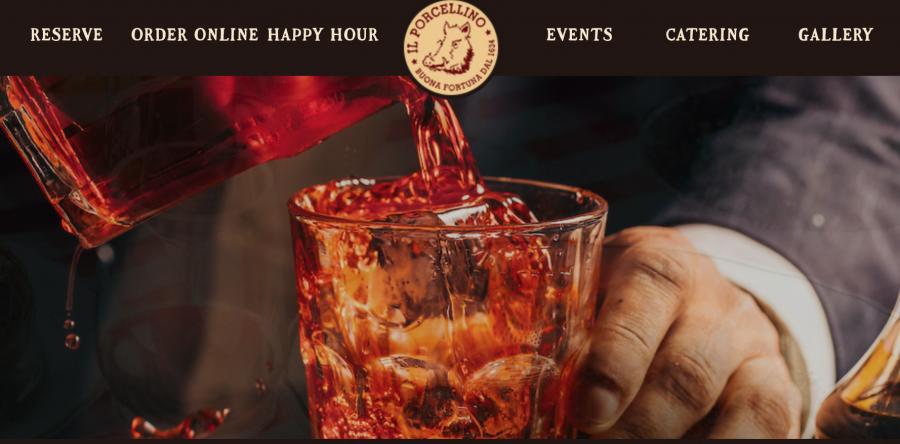 59 W Hubbard Chicago, IL 60654
Phone: (312) 595-0800
Website: http://ilporcellinochicago.com/
Cuisine: Italian American
Capacity: 50
Il Porcellino is a well-established restaurant in the heart of River North in Chicago that offers a number of hearty Italian-American comfort good in a relaxed, casual setting. With a focus on homemade food and local produce where possible, you can be assured that your food is ethically sourced and supports the local community at the same time. Il Porcellino's private dining options can seat up to 50 people, making it perfect for large family reunions or more formal school reunions.
Elske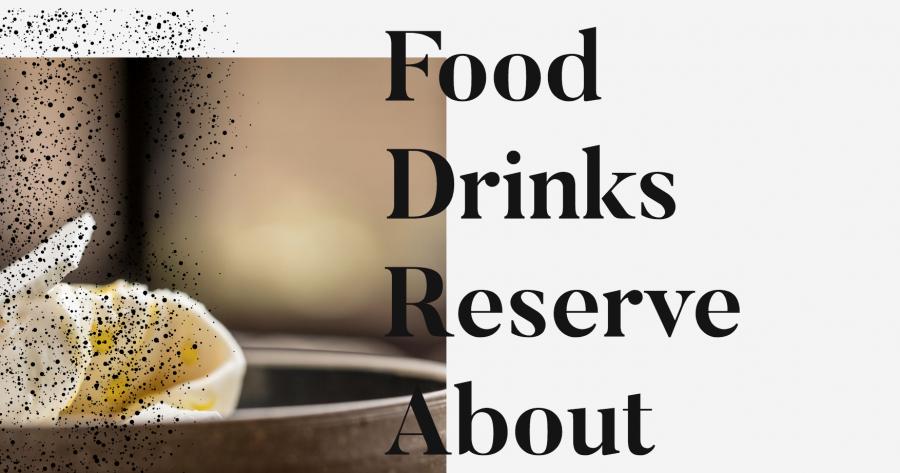 1350 W Randolph St Chicago, IL 60607
Phone: (312) 733 1314
Website: https://elskerestaurant.com/
Cuisine: Contemporary  
Capacity: 24
Having opened in late 2016, Elske is one of the newer restaurants in the west loop of Chicago. With a contemporary menu created by skilled chefs and a number of complimenting alcoholic beverages to accompany your meal, this private dining experience is perfect for a business meeting, family lunch, or an evening out with friends. Their private can accommodate up to 24 seated guests, and allows you to experience their eight-course tasting menu. Alternatively, keep costs down by choosing the three-course tasting menu instead.
Joy District Chicago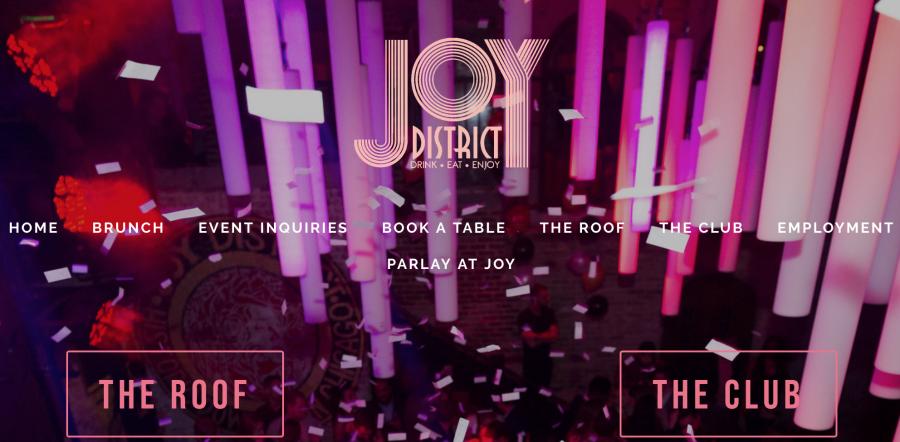 112 W Hubbard St Chicago, IL 60654
Phone: (312) 955-0339
Website: https://www.joychicago.com/
Cuisine: American
Capacity: 10
Located between Joy District's first-floor restaurant and their mezzanine is a swanky space that has been designed for small, fancy events. Their private dining option has a guest list of 10 guests who can order from the same dinner menu as guests from the first-floor restaurant, as well as being provided with the option to indulge in as many large-format cocktails as desired. It's worth noting that there is a minimum $500 food and drink order price if you book out Joy District's private dining experience.
Salero Restaurant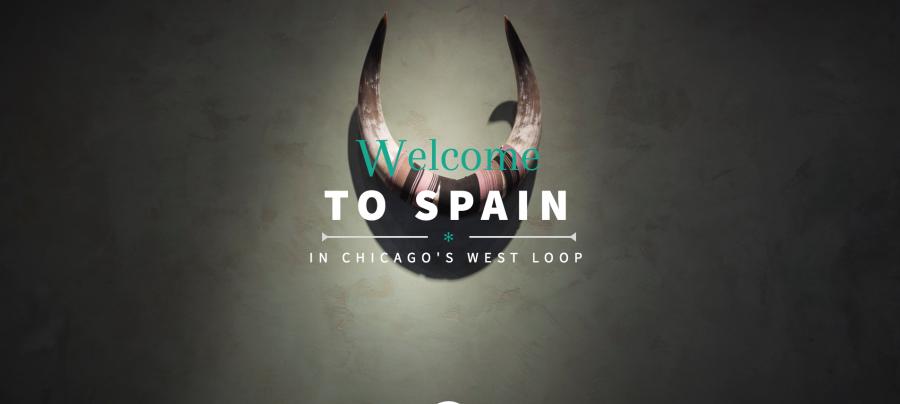 621 W Randolph St Chicago, IL 60661
Phone: (312) 466-1000
Website: http://salerochicago.com/
Cuisine: Spanish
Capacity: 15-75
Located in the heart of West Loop close to some of Chicago's major hotel, this restaurant offers an upscale, casual dining experience that encapsulates the cultural experience of Spain. In addition to their usual menu, which includes a number of traditionally Spanish meals like lobster and churros, they also offer a seasonal menu that reflects common dishes consumed during that period in Spain.
Their private dining space can accommodate groups from 15-50 guests for a full service sit down lunch, or anywhere up to 75 if you are planning to host a cocktail party. Unique to this event, they also offer up opportunities to work with chefs to put together menus that are event-specific, meaning you can create something that works for everyone at your gathering.
Acadia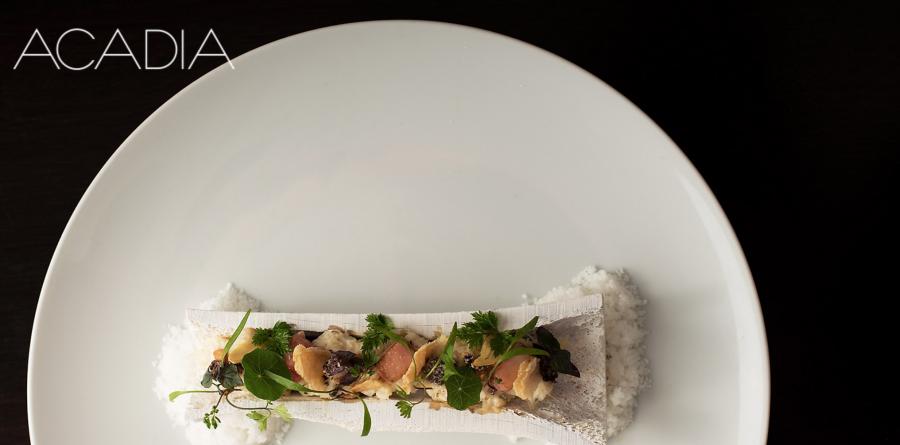 1639 South Wabash Avenue Chicago, IL 60616
Phone: (312) 360-9500
Website: https://acadiachicago.com/
Cuisine: Mediterranean
Capacity: 20
Acadia is a restaurant in Chicago that best suits those with more expensive taste, or those who are looking for something a little more formal. With a private room that recreates the same sophisticated, luxurious feel of the main dining room able to accommodate up to 20 people for a sit-down meal or 35 for cocktail receptions, it makes a great destination for a small gathering. Their menu offers a few different options depending on your price range, which their 10-course prix fixe menu, which includes two cocktails, having earned it a Michelin star.
Blackbird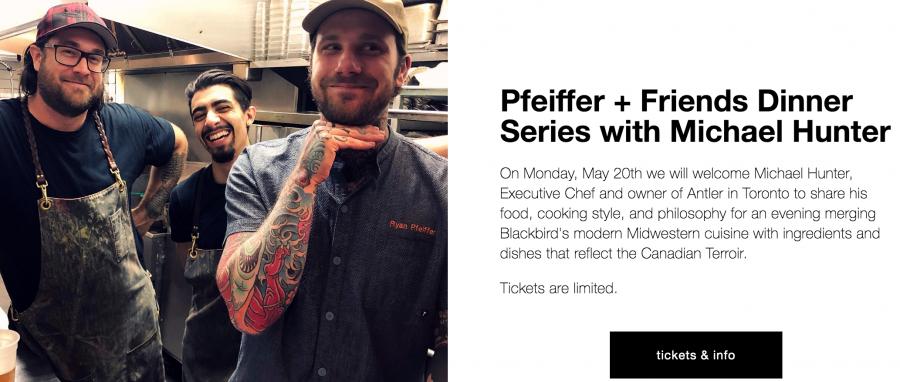 619 West Randolph Chicago, IL 60661
Phone: (312) 715-0708
Website: http://www.blackbirdrestaurant.com/
Cuisine: Midwestern
Capacity: 48
Blackbird is a restaurant that boasts a number of award winning chefs who work together to cultivate a menu that will expertly tease your taste buds, with a number of sweet and savory options available for you to dig your teeth into it. In addition to their main restaurant, they also offer an intimate private dining experience on their second floor, which has a capacity of 48 guests for a seated reception. Blackbird also offers cocktail-style receptions where they can accommodate for a slightly larger party of up to 80 guests.
Cindy's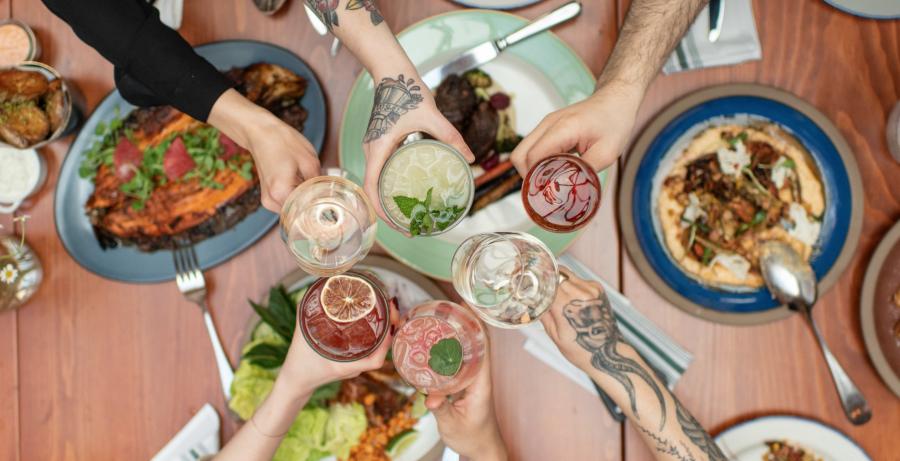 12 S Michigan Ave Chicago, IL 60603
Phone: (312) 792-3502
Website: http://www.cindysrooftop.com/  
Cuisine: American
Capacity: 12-150
Cindy's rooftop restaurant offers a unique private dining experience that you wouldn't find anywhere else. With a seasonal menu that changes in accordance with the freshness of produce, you're sure to experience a menu that is full of flavor while enjoying the views from above Chicago's bustling streets. This restaurant does have offers for the public, but if you'd like to book this out privately, you can hire one of their event spaces, or buyout the restaurant completely if you have a larger party size in mind.
The Bristol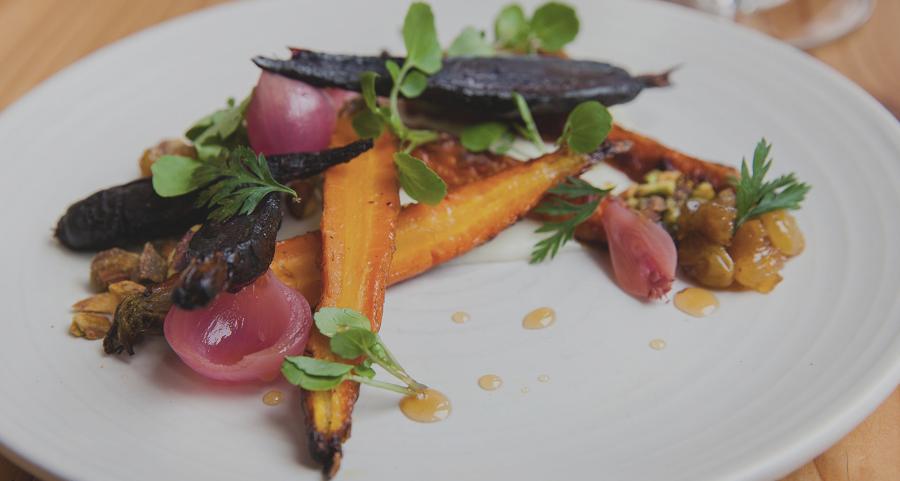 2152 N. Damen Ave Chicago, IL 60647
Phone: (773) 862-5555
Website: http://www.thebristolchicago.com/
Cuisine: American
Capacity: 70-160
The Bristol is an American restaurant that has become a staple for Chicago's local dining crowd, with many wholesome options for those looking for a great dinner or Sunday brunch. Featuring a handmade menu created by chefs with a nose-to-tail approach to cooking, you're sure to experience a private dining experience with a difference.
They offer a few different private dining options at The Bristol, starting with their basic package which includes hire of their 2nd floor private space, which caters up to 70 guests seated or 120 standing. There are also options that allow you to buyout the first and second floor to increase the capacity and space on offer.
You Might Also Like: