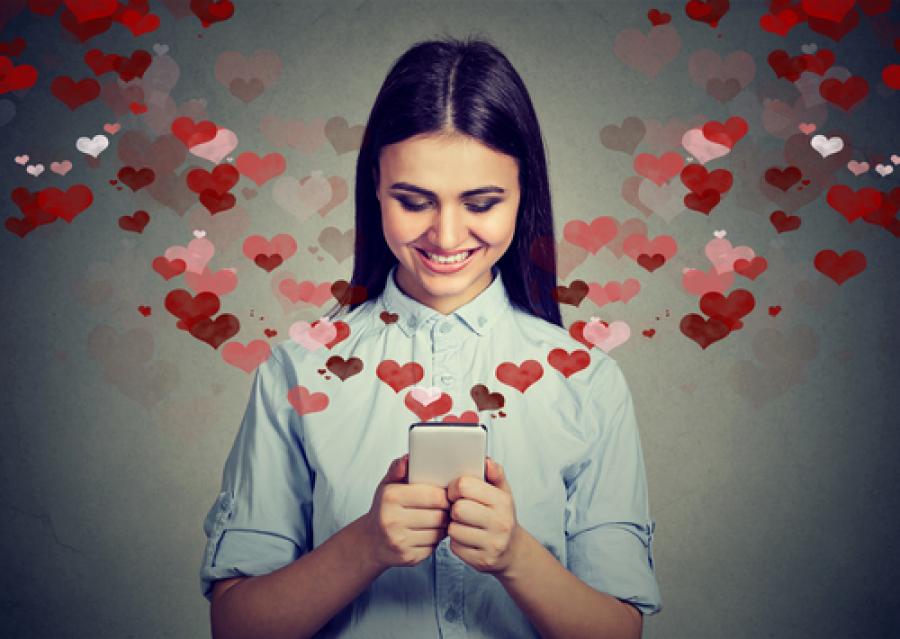 For many people, online dating is a lot more reliable than meeting people in bars and clubs. It's true, there was once a stigma attached to online dating but the popularity of dating apps tells an interesting story.
At the same time, it's not just the absence of this stigma that makes them popular, for dating apps provide a seamless way to find a potential match in just a short space of time. What's more, many of these dating apps have fun features and enough substance for users to make an "informed" decision in terms of whether they would like to meet the other person.
But what are the best dating apps in 2023?
It really depends on your preference. For example, do you "just want to have fun"? or do you value the prospect of developing a meaningful relationship. You see, not all dating apps are created equal and some are known for casual "hook ups" while others use intelligent algorithms to identify meaningful matches.
In this article, we pick out the very best dating apps on the market that you should actually try. However, we also know that time is short and so here is the quick answer to that all-important question:
Short Answer – Best Dating Apps in 2023
Best Casual Dating App – Tinder
Best Dating App for Females – Bumble
Best Dating App for Men Seeking Men – Grindr & OkCupid
Best Up-and-Coming Dating App – Clover Dating
Now, let's take a close look at the best dating apps of 2023 and how you can decide between them:
What You Should Know About the Best Dating Apps of 2023
eHarmony
Website: https://www.eharmony.com/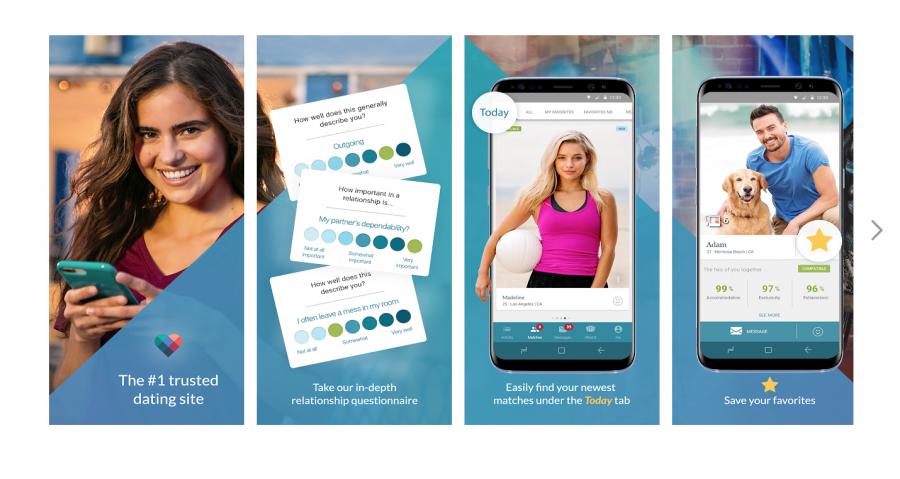 eHarmony is another dating app that seems to be around forever but this is also one which takes an entirely different approach than the competition. Instead of making the sign-up process quick and easy, eHarmony requires users to put time and effort into creating the perfect profile. At first, this can be off-putting for some potential users but the truth is, this is precisely why the app is so successful.
When you think about it, the more meaningful information on a profile, the more likely that person will be to attract the right type of person. Further, this also ensures that each profile is a comprehensive reflection of the persons' character rather than a short, snappy bio that was designed to cite a quick laugh.
eHarmony also knows the value of this detail and uses algorithms to match members based on the most intricate or telling data in their profile. In case you might be asking yourself, eHarmony manages to pull this information by providing relationship questionnaires that can help the app identify potential matches.
As for the user experience, eHarmony is a much more mature dating app than most with detailed discovery options. That being said, most users also take the app a lot more serious and this means that many people opt for the premium features which are often ignored on dating apps.
But what does all of this mean?
Well, it means that eHarmony is quite an exclusive option for online dating and mostly free of "time-wasters". While the app is without the same kind of user numbers as Tinder etc, there are still more than ten million using eHarmony today and the app is a reliable choice for those who take their dating seriously.
You can download eHarmony on Android and iTunes.
Website: https://tinder.com/ https://www.okcupid.com/
How Tinder works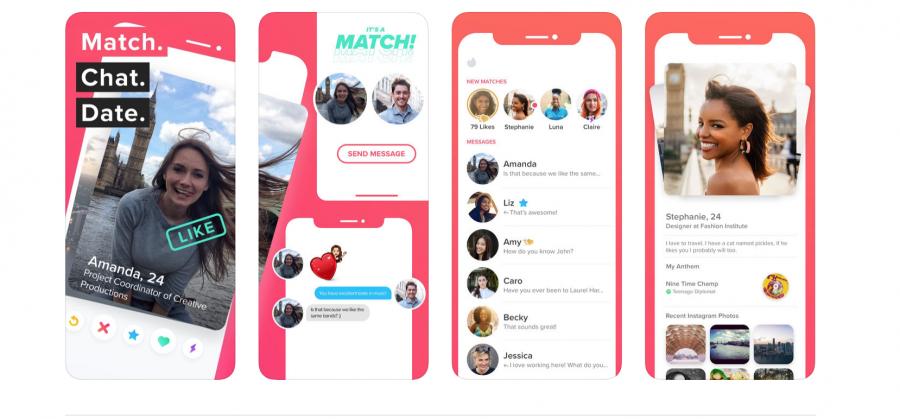 Tinder enables users to browse through photographs of other users in the same area. As part of the process, users can "swipe right" on if they like the person or "swipe left" to move on, and if both users swipe right on each other, they can then initiate a conversation through the message system.
Each user also has the ability to "Super Like" one profile per day which is usually saved for someone they especially like on the app. In such instances, the other user is notified of this Super Like and can decide whether they wish to like your profile in return and start a conversation.
As you many know, Tinder was also the very first app to use the swipe system and this simple premise is certainly a quick way to filter through who may or may not be of interest to you. At the same time, the app is often regarded as a place to "hook up" rather than meet that someone special and in spite of the small bio on each profile, the overall process can seem quite superficial and reliant on appearance.
Now, that's not to say Tinder is full of heartless or materialistic people but rather to highlight the fact that most users decided whether they want to talk to the person or not depending on their profile photograph.
As for the sign-up process, Tinder uses your Facebook account to create your profile which means you can quickly add, update and change images at any time. However, don't worry, your friends and family will never know that you are using the app like Tinder does not post or share anything on your Facebook.
Just so you know, you can also opt for the paid version of Tinder which allows users to browse through profiles anywhere in the world, regardless of their own location. With more than 50 million users worldwide, this is also the most popular dating app out there
You can download Tinder on Android or iTunes.
Website: http://www.bumble.com
How Bumble Works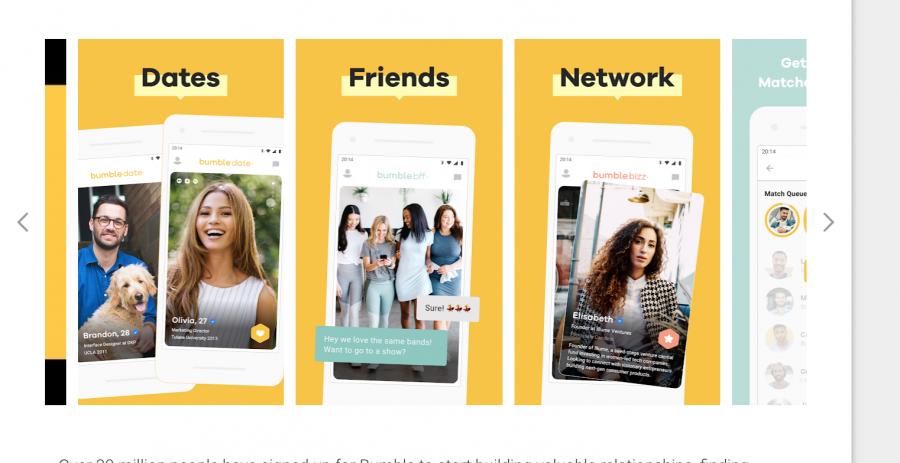 When the Whitney Wolfe set out to create Bumble, it seemed as though the co-founder of Tinder was creating the very same app but with a different name. In many ways, this is actually true, for Bumble has the same look or feel as Tinder and many of the same features. However, the app is not just focused on finding romance and also enables users to find friends to hang out with in the area.
But that's just part of the story….
You see, if two heterosexual users match on Bumble, only the female can send the first message. When you think about it, this was a smart move by Withney Wolfe as many female users on Tinder grow frustrated with the app due to the extent of messages that they receive from men. Whether you like it or not, it would seem that many female users appreciate and prefer this subtle aspect of the app.
Another unique factor on Bumble is the 24-hour time limit for each match. In other words, if users do not exchange a message within 24-hours of matching on the app, the connection cannot be accessed again.
As already mentioned, Bumble is also slightly different in a sense that users can switch to "BFF" mode in which they can reach out and make friends in the area. As if that's not enough, there is also Bumble Bizz for those who might want to experiment with creating a professional network on the app.
When users sign up for Bumble, it's not necessary to define their sexuality. Instead, users just need to choose whether they are interested in men or women or both and get ready to swipe. As for the cost, Bumble is free but you can avail of paid-extras such as Bumble Boost or Bumble Coins which allows users to stand out from other members on the app.
You can download Bumble on Android and iTunes.
Website: https://badoo.com
How Badoo Works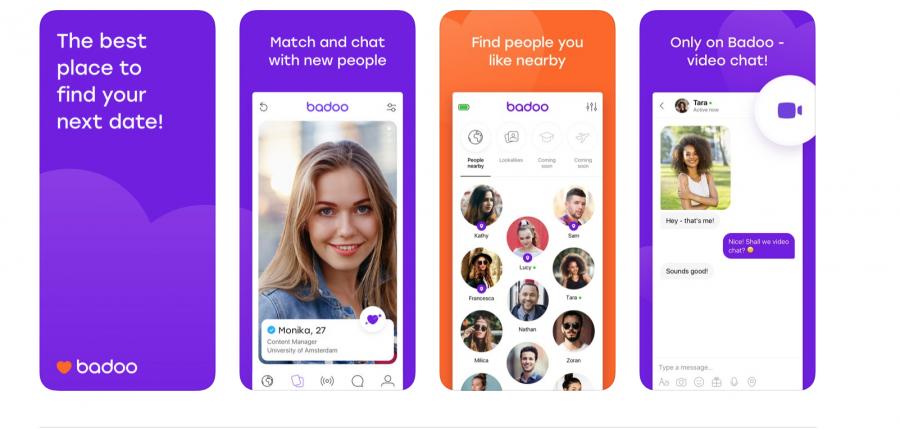 Badoo was initially developed for the desktop back in 2006 and enabled users to look for friends or potential dates. With more than 370 million users around the world, this is also one of the largest social networks and now available to download on mobile devices in 190 countries.
With this in mind, Badoo was really just a place to chat with new people before transitioning to a social network platform. In fact, the platform is not dissimilar to earlier versions of Facebook and even features profiles, instant messaging and a variety of photo albums.
However, Badoo is also very different to a conventional social platform in that the "People Nearby" feature allows users to look for potential dates. It's possible to filter users by gender, age, location of whether they wish to just meet friends or find a potential love interest.
At the same time, Badoo also offers a variety of ways in which to find a match. For instance, you can opt for a swipe system for people in the local area and this method is actually quite similar to Tinder. Also, Badoo makes a significant effort to verify users through phone verification and social media accounts. As you might expect, this weeds out the time wasters and ensures that everyone on the platform is precisely the person they claim to be.
Signing up for Badoo is also a very quick and easy process. You simply fill out a profile and then opt for either phone verification or authentic action through Facebook. As with Tinder, Badoo can then import your Facebook photos and create a profile using your existing information. Finally, users also have the option of using Badoo on desktop which is sometimes easier and more convenient for reading profiles.
While Badoo is free to use, you can purchase credits that unlock certain features which can increase visibility or provide further assistance when it comes to finding a suitable match.
You can download Badoo on Android and iTunes.
Zoosk
Website: https://www.zoosk.com
How Zoosk Works?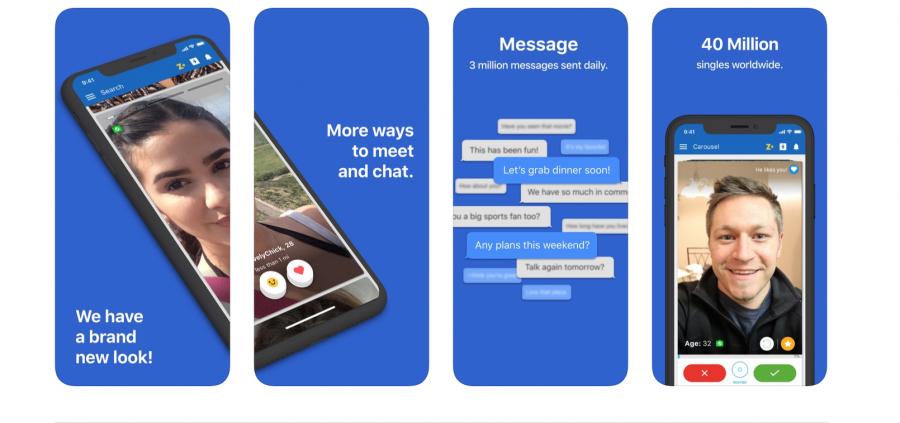 It seems like Zoosk has been around forever so there's little wonder that this is the highest grossing dating app in the App Store. On the other hand, Zoosk really does have quite a differentiating factor in the matchmaking department which is often the subject of five star reviews from users.
But what is this technology exactly?
Zoosk uses behavioral technology to establish the likes and dislikes of every user. For this reason, the longer someone is using the app, the more accurate the result become in terms of potential matches.
Let's be honest, substandard matches is usually the problem with these dating apps and this advanced feature can at least remove the "wrong" people from the equation for you. "Smart Picks" is another fine addition to the app which helps personalize search and Zoosk Coins can be acquired which essentially give the users profile a boost in terms of visibility.
At the same time, Zoosk pays close attention to safety and security which means that the verification system is fast but also effective. As part of this process, users need to submit video selfies with their photos and this ensures that no fake profiles exist and misleading photographs are a thing of the past.
You can create a profile within minutes on Zoosk and view or search for other users just as quickly. Membership is also free but if you want to chat without restriction, a monthly subscription applies.
You can download Zoosk on Android and iTunes.
POF Dating (Plenty of Fish)
Website: http://www.pof.com
How POF Dating Works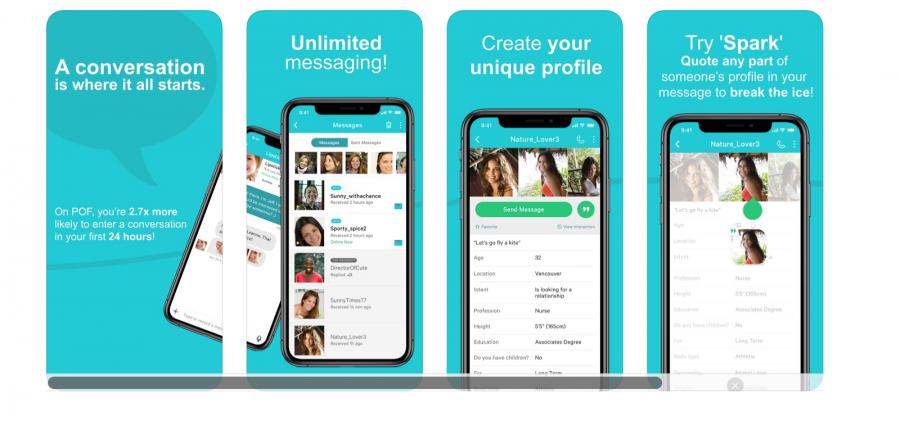 In spite of having 90 million users, POF Dating is not as popular as when it first arrived on the scene back in 2003. At that time, there was obviously no such thing as Tinder, Bumble one even dating "apps" which meant that POF was arguably the best known dating website in the world.
However, POF Dating still receives more than 50,000 signups every day and has more than three million users online at any given time. It's also one of the more intricate dating apps with very specific filters for finding potential matches including an incredibly details chemistry test.
But does this chemistry test actually work?
Well, POF Dating claims that there is not a person in the world who does not know someone who found a partner on the website.
Anyway, back to the process. POF Dating requires new users to complete a lengthy profile and upload various photographs. After finishing the above-mentioned test, this data is then used by the platform to match individuals with the same interests, beliefs or "chemistry".
Unlike other dating apps, you do not need to match with somebody in order to send them a message. Also, there is no fee associated with using "Plenty of Fish" and most users don't even bother with the upgrades.
You can download POF Dating on Android and iTunes.
OkCupid
Website: https://www.okcupid.com
How OkCupid Works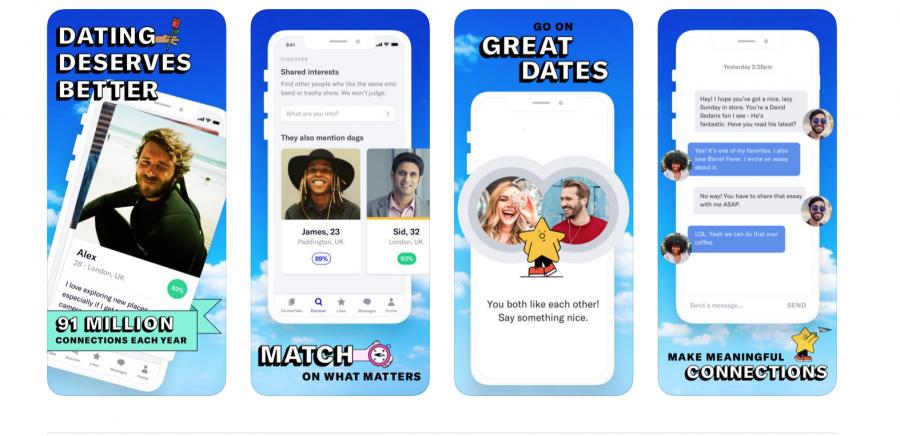 In many ways, OKCupid has succeeded where POF Dating seems to have struggled. That is to say, OkCupid is still incredibly popular with younger age groups and offers a better range of features.
On the other hand, OkCupid seems to fall somewhere in between most of the dating apps on this list. You see, it's not as serious as POF Dating but then not as flippant as Tinder. You will also find a greater sense of inclusivity as the app also offers no less than twelve gender identities and multiple sexual orientations.
When users sign up to OkCupid, they can start browsing through other users based on various filters such as age, location and personal habits. Live chat is also available and not a single penny is transacted for the privilege which makes OkCupid one of the most popular dating apps. What's more, there is no restriction when it comes to exchanging details such as a phone number or email address which is often the case with other platforms that do not want members to communicate away from the site.
Compatibility is another focus on OkCupid and frequent quizzes are presented to users in order to help them locate potential matches. Just so you know, some of these questions are especially quirky which can make the process a lot more fun but then also establish greater detail than alternative dating apps.
As with most dating apps out there, you can upgrade in return for more visibility on POF Dating but the free version is fantastic and there are little restrictions for the paid-version to be worth the investment.
You can download OkCupid on Android and iTunes.
Grindr
Website: https://www.grindr.com
How Grindr Works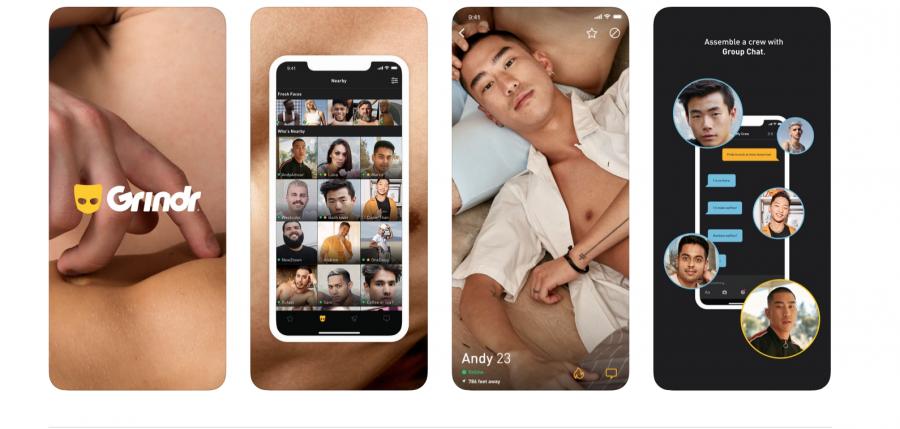 Grindr is unique among dating apps in that you will find men only on the platform. However, there is also another major difference between Grindr and other dating apps that will get into in a moment.
First of all, when you open up the interface, Grindr displays a list of men ranked according to their proximity. In other words, the closer a man might be, the sooner they will appear on the list. You can also turn this location feature off so that nobody knows your proximity but most people leave it on.
For this reason, users will often open up the app and see that quite a few men are located just meters away. As you can imagine, this can sometimes lead to awkward circumstances but then this is also what some guys like the most about Grindr.
The truth is, Grindr is best known for being a "hook up" app. In fact, messages are known to be especially blunt and forthright, while users seem to meet up with a lot less hesitation than say Tinder or Bumble. With this in mind, it must be said that Grindr is more suited to hookups and even sexual encounters.
Due to security concerns and the easy-going nature of Grindr, most users insist on meeting in a public place. However, Grindr is incredibly popular and most certainly the leading app for men who wish to meet other men.
As for the sign up process, Grindr requires users to create a very straightforward profile with a short bio and some photographs. Users can also select a "tribe" and the app is completely free to use. That being said, certain features are only available to paid-users such as advanced filters and push notifications.
You can download Grindr on Android and iTunes.
Match.com
Website: http://www.match.com
How Match.com Works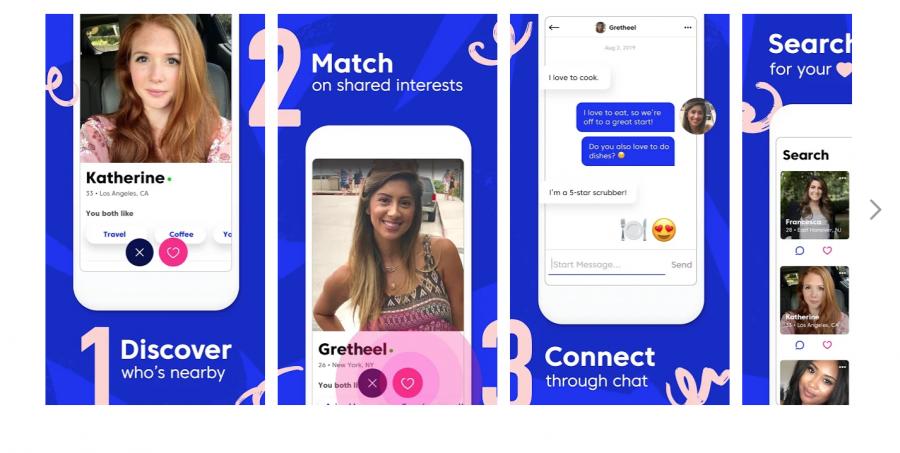 Match.com claims to offer a premium dating experience with a much better rate of success than any other website. In fact, according to studies by YouGov, this is actually true and Match.com is responsible for more marriages than any other dating app without exception. It's no wonder Match.com is the first place most people seem to start when they set out to meet that special someone online!
After setting up a profile for free, users can upload photos and browse through potential matches according to whatever filters they set up. Match.com will also send a list of recommended profiles each day and users can send "winks" to these users in order to grab their attention.
With the upgrade, subscribers can also see who has viewed or liked their pictures, while the advanced filters make it particularly easy to find better potential matches. You will also find new features are added from time to time such as a "mixer" which is similar to Tinder and also the ability to send voice snippets.
But why else might one want to check out this dating app?
Match.com provides one of the most impressive levels of customer support and some. Surprisingly good advice when it comes to dating itself. Aside from the variety of subscription packages, there is also the opportunity to attend "Match.com Nights" which essentially allows users to meet in a no-pressure situation. More specifically, these nights also provide an easy way to meet several people at once and potentially new matches that the user has yet to come across on the platform.
You can download Match.com on Android and iTunes.
Clover Dating
Website: http://www.clover.co
How Clover Dating Works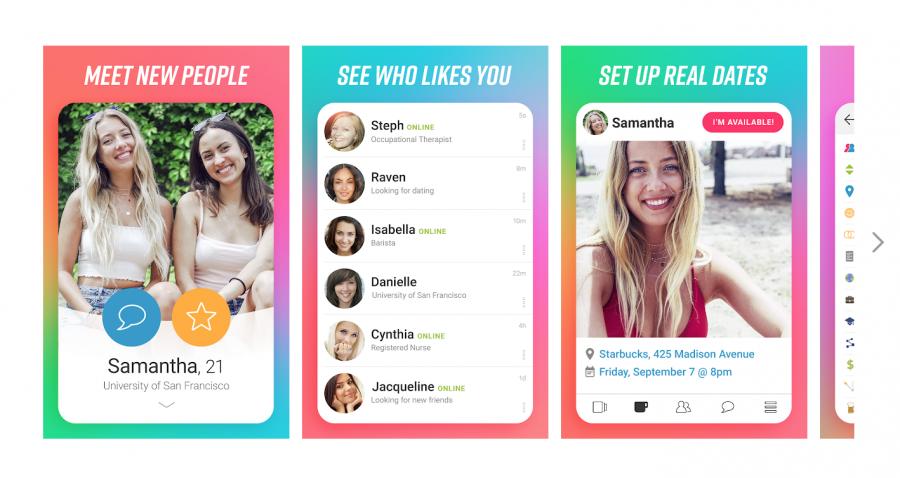 While Tinder continues to add subscription based features here and there, many love-seekers are taking their search elsewhere and Clover Dating is one of many benefactors.
Clover Dating is an "app-of-all trades" that offers users the chance to find dates, attend events and join mixers. In this sense, this dating app is well-rounded and seems to have paid attention to what works well for other apps on the market. For instance, Clover Dating has an "On-demand" feature in which you can set up dates or even create your own local singles events/parties which other users can opt to attend.
On the other hand, Clover Dating also has an advanced feature that helps users fine-tune their search with features that you most often need to pay for on certain apps. What's more, there is a fun swipe-system included and detailed profiles so that users can located others with similar interest, beliefs and values.
For this reason, some users describe this dating app as a mix between OkCupid and Tinder, and there is certainly a lot more substance to Clover Dating in comparison with older apps. Live Mixers are especially fun and this is when participants are given twenty questions that also help users interact with each other.
Now, that's not to say everyone on Clover Dating is free, for advanced search options are sometimes restricted and this is certainly true before the user has been verified. Similarly, some features require a small fee, even if the free version of this dating app works perfectly fine.
With or without the premium feature, Clover Dating still manages to combine many of the best features on the market to create a fun and immersive way to connect with someone special.
You can download Clover Dating on Android and iTunes.
Facebook and the Future of Online Dating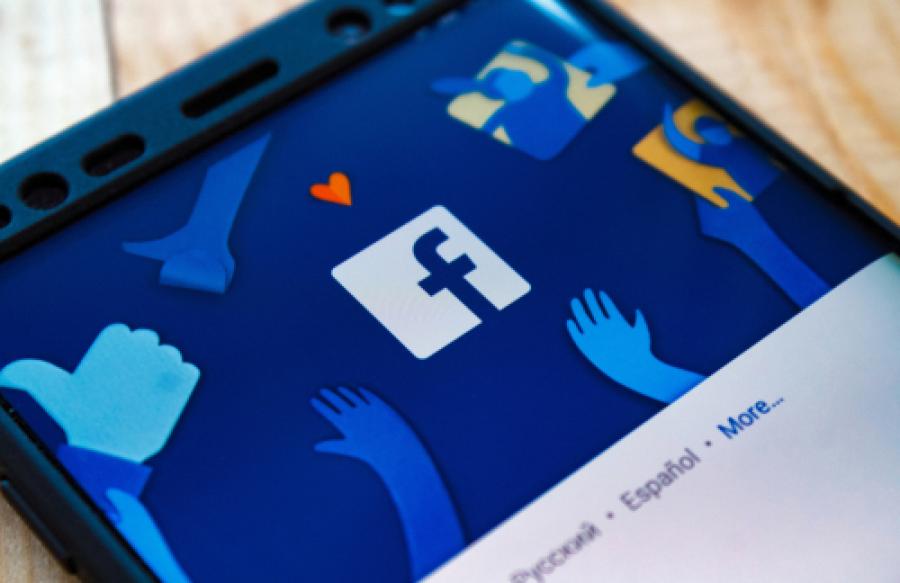 I know what you might be thinking…"Facebook?".
It's true, the social media giant poses the biggest threat to dating apps as evidenced in a new online dating feature that we can expect to see in the near future. It was first announced at a developer conference last year and while details on the feature are slim, we can expect Facebook dating to compete with Tinder, etc.
At the same time, it was also clearly outlined that Facebook was mostly concerned with creating a place for meaningful relationships and not another app for casual hookups. Either way, Facebook has already tested this new feature in various counties and another update is expected in the coming months.
Final Thoughts
While choosing a dating app might not be the most important decision of your year, time is precious and not everyone wants to wait around for the right person to magically happen across their profile. With this in mind, Tinder and Bumble might be fun, but they lack the algorithms to create the perfect match.
At the same time, not everyone likes the serious approach on eHarmony which is why apps like Clover are mixing things up and gaining traction by striking a balance. For this reason, our initial answer still stands and depending on your preference, one of these dating apps should help you connect with the right people.
You Might Also Like:
57 Best Valentine's Day Gifts This Year
Best 21 Wedding Venues In Chicago