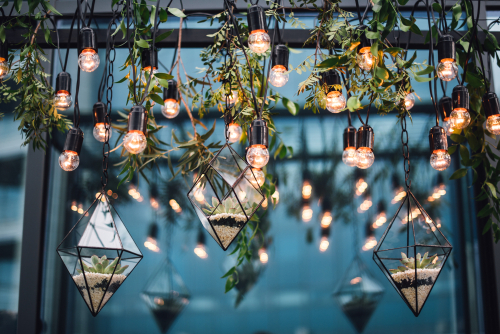 Choosing the perfect wedding venue can be extremely stressful, and can take up a significant amount of your wedding planning process. With so many options on offer, choosing one that meets the desires of your other half while also being something you'll continue to love long after your big day is over isn't easy to find.
This decision isn't one that should been taken lightly, either. With the average cost for a wedding venue in Chicago being $4,103, with costs rising to $8,206 for popular locations, you want to make sure your venue is one you won't grow to regret.
Finding the perfect one when there are hundreds on offer isn't always easy, however, which is where we come in.
Breaking it down into the best 21 wedding venues in Chicago, we have scoured the internet to find the jaw dropping venues that everyone can fall in love with. Whether you're looking for a lavish affair surrounded by hundreds of your friends or family, or something smaller and more intimate, we have a selection that is bound to help you find 'the one'.
Stan Mansion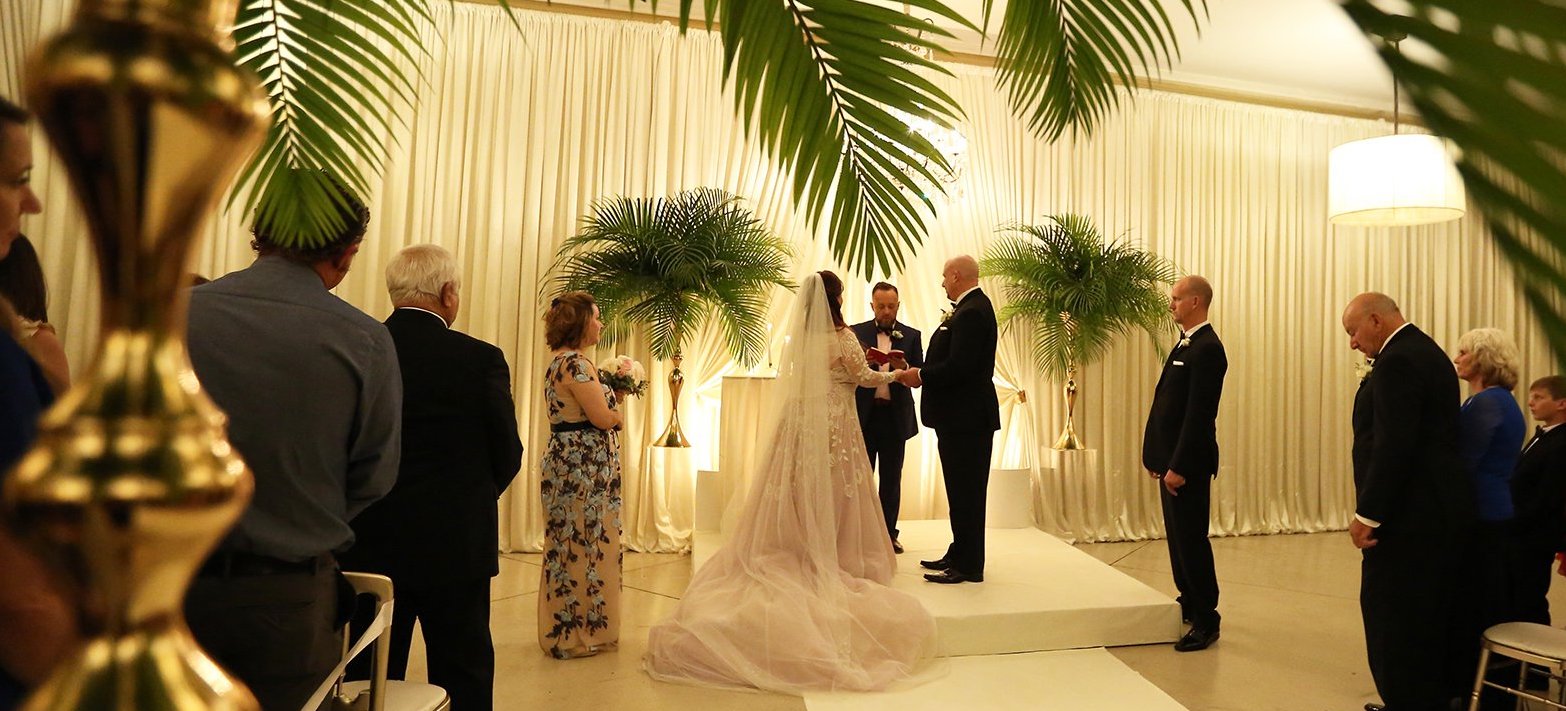 2408 N Kedzie Blvd Chicago, IL 60647
Phone: (773) 276-0099
Website: http://www.stanmansion.com/
Theme: Classically Elegant
Located along the tree-lined Kedzie Boulevard in Logan Square, the Stan Mansion remains one of Chicago's longest running and most popular wedding venues to this day. With a team of on-hand planners and coordinators on hand to help you create the classical wedding of your dreams, you have everything you need to bring your childhood fantasies to life.
Ravenswood Events Center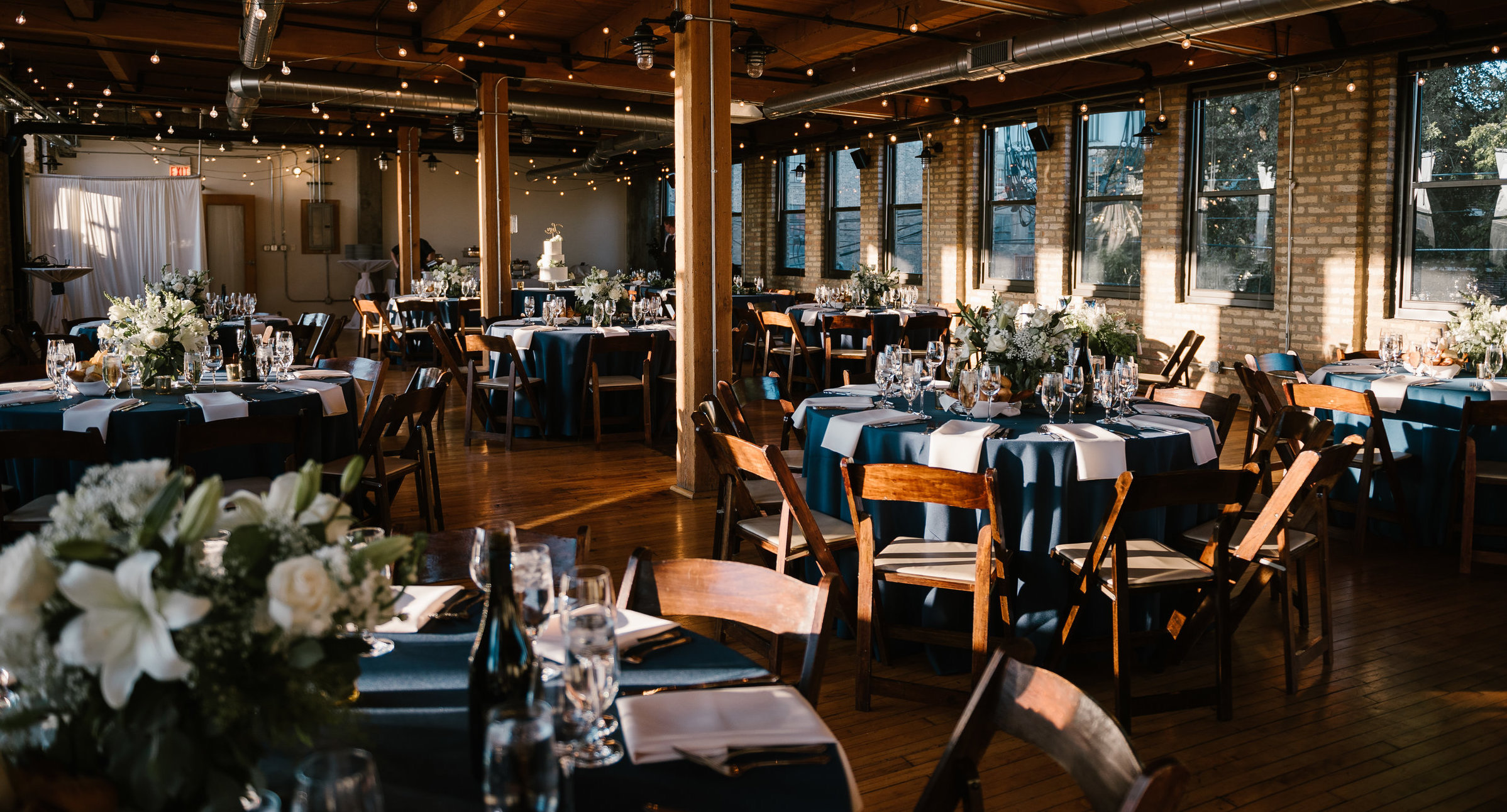 4043 N Ravenswood Ave Chicago, IL 60613
Phone: (773) 388-2170
Website: https://www.ravenswoodeventcenter.com/
Theme: Industrial Modern
If you're looking for a venue that perfectly encapsulates Chicago's industrial charm then Ravenswood Events Center, located in the former billboard factory and warehouse, is perfect. With an Atrium consisting of a wall of windows overlooking the leafy treetops of the Ravenswood neighborhood, your guests will experience tranquillity from the comfort of a warmed events center. As part of your wedding package, you will also be offered on-site catering and planning services if required.
Chicago History Museum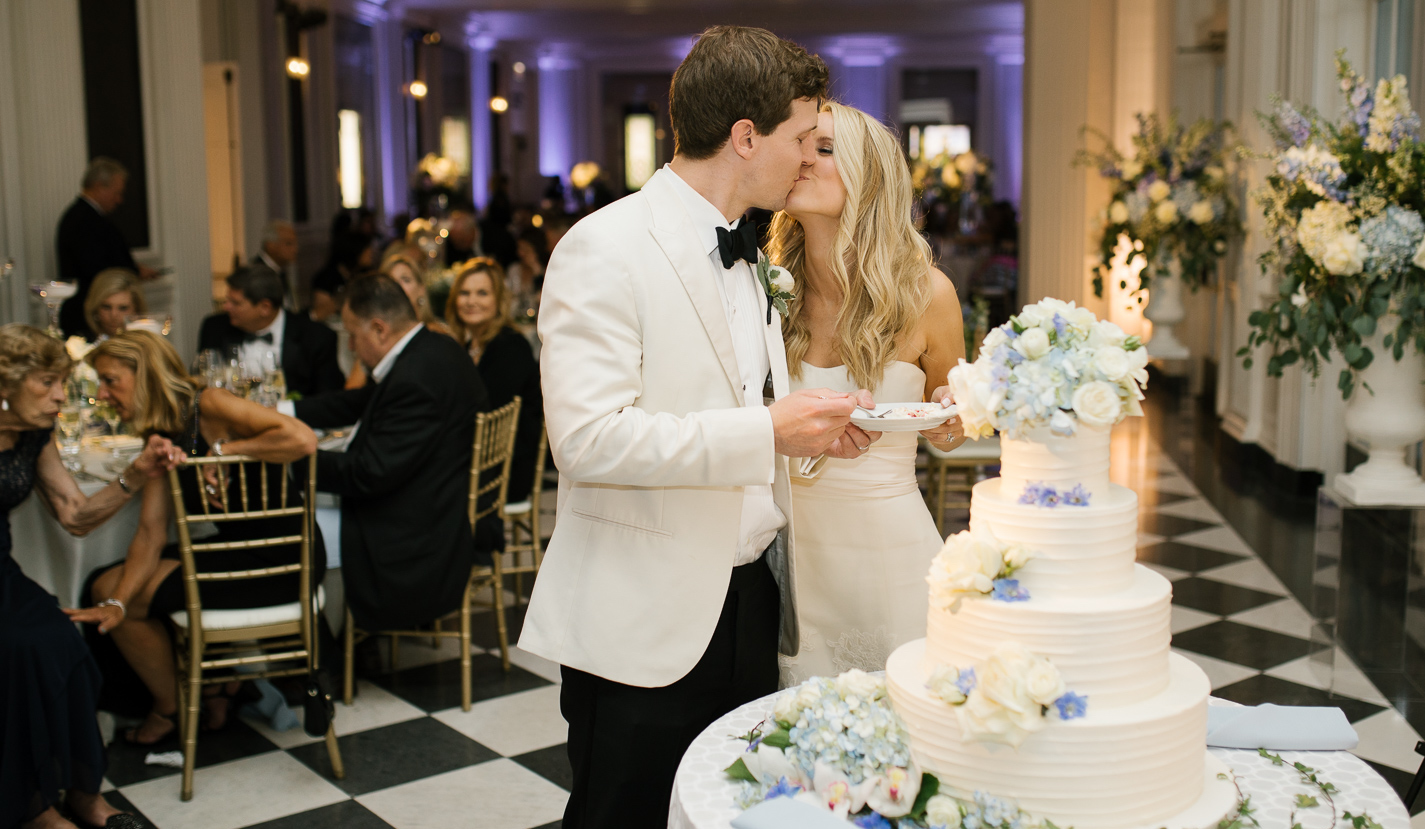 1601 N Clark St Chicago, IL 60614
Phone: (312) 642-4600
Website: http://www.chicagohistory.org/
Theme: Outdoor
Located on the grounds of Lincoln Park, steps from a gorgeous lake and a short ride from downtown, the Chicago History Museum is the perfect place to host a wedding celebration worth remembering. Whether you want to spend the night drinking cocktails with your wedding guests, or dancing the night away against a backdrop of Lincoln Park's lush gardens, Chicago's History Museum has everything you need to make your wedding day one to remember.
The Zhou B Art Center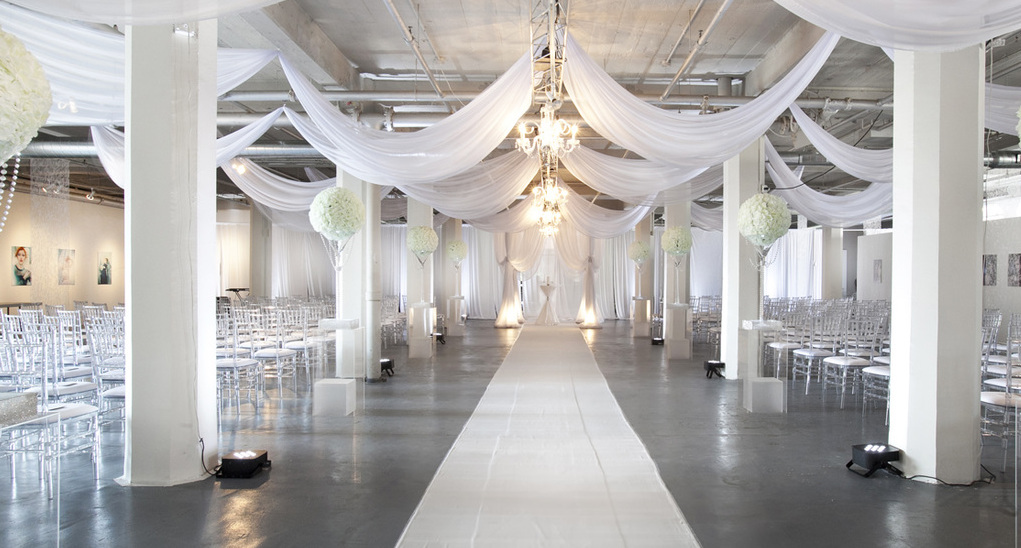 1029 West 35th Street Chicago, IL 60609
Phone: (773) 454-4297
Website: https://zhoubevents.com/weddings/
Theme: Contemporary
The Zhou B Art Center, which regularly hosts galleries showcasing the best of what Chicago and other national artists have to offer, provides a stunning backdrop for your big day. Working exclusively with a few different catering services to cater to the needs of you and your wedding party in the best way possible, you're sure to have the personalized experience you envision when planning your big day.
Millennium Knickerbocker Hotel Chicago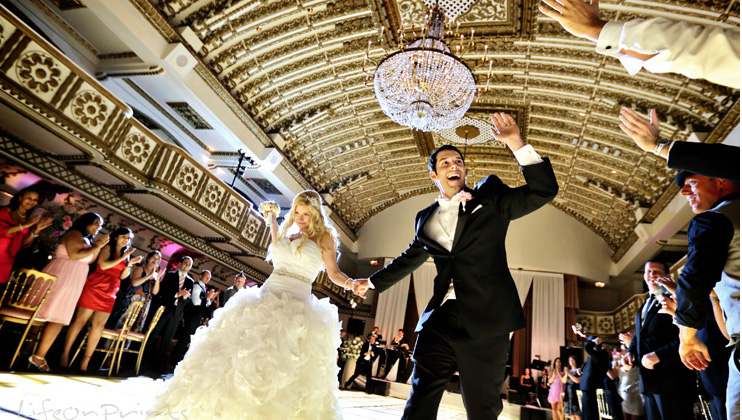 163 E Walton Pl Chicago, IL 60611
Phone: (312) 751-8100
Website: https://www.millenniumhotels.com/en/chicago/millennium-knickerbocker-hotel-chicago/
Theme: Classic Glamour
The Millennium Knickerbocker Hotel Chicago offers classical glamour decorations with a feeling of luxuriousness. The top choice for many of Chicago's wealthy and prominent residents, choosing this as your wedding venue is sure to impress guests. With its Crystal Ballroom, it's sure to make for amazing photos of your evening reception and first dance, too.
Galleria Marchetti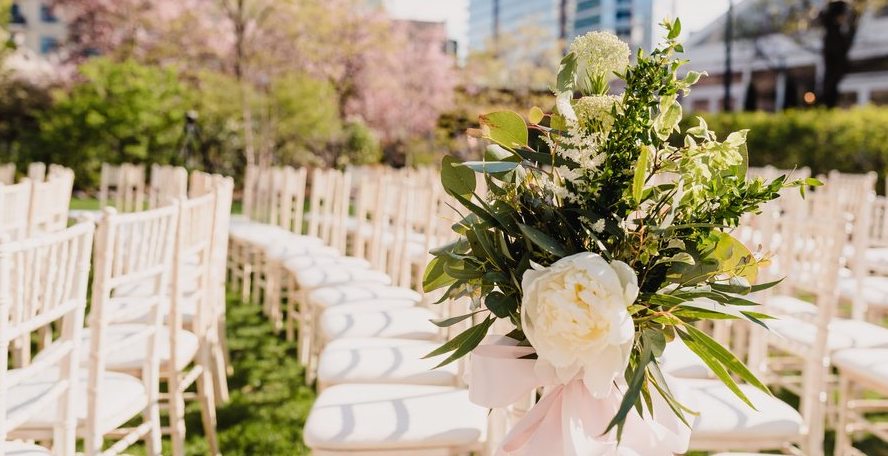 825 W Erie St Chicago, IL 60642
Phone: (312) 563-0945
Website: https://galleriamarchetti.com/weddings/
Theme: European-Inspired
Containing five distinct spaces, this venue provides you with a number of different indoor and outdoor backdrops to choose from for your big day. A family owned business with over ninety years of experience, their team of experts can work with you in the lead up to your wedding day to find the perfect package for you, bringing your ideas to life in a simple, stress-free way.
Catalyst Ranch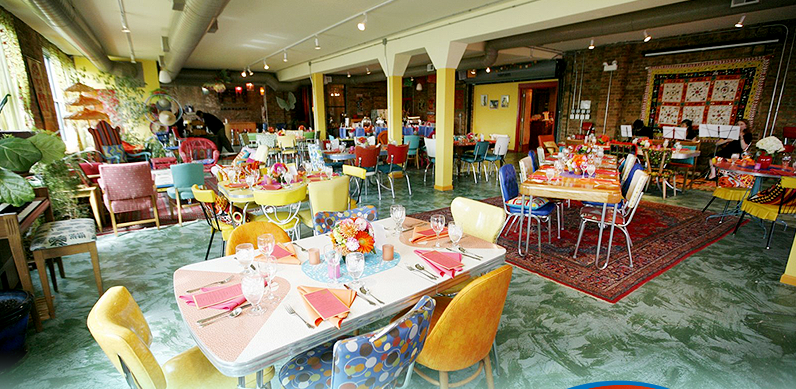 656 West Randolph Street Chicago, IL 60661
Phone: (312) 207-1710
Website: https://www.catalystranchevents.com/
Theme: Creatively Retro
If you're looking for a wedding venue that leaves your guests with a lasting impression of your big day, look no further than the Catalyst Ranch. With a creative, relaxed environments, guests can dance the night away free of judgement, or spend time cozied up in the corner with their nearest and dearest. With a number of top-notch caterers from around Chicago on their books, there's bound to be something for every guestlist for you to choose from.
Loft On Lake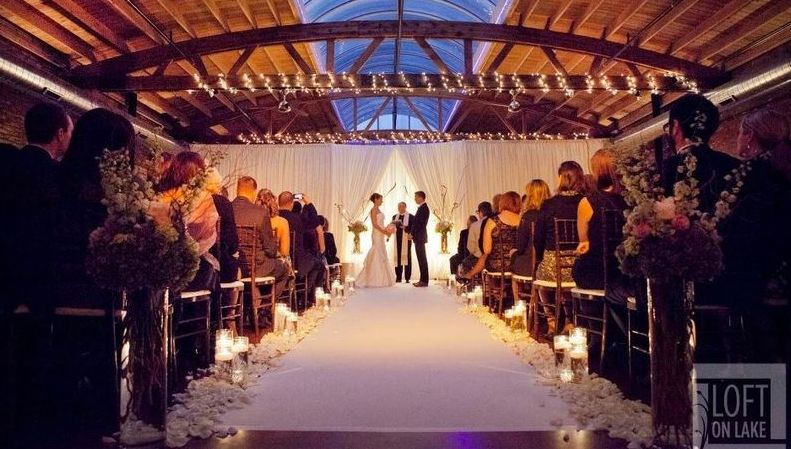 1366 W. Lake Street Chicago, IL 60607
Phone: (312) 561-4232
Website: https://www.loftonlake.com/
Theme: Industrial
Loft On Lake is an award-winning venue that offers couples urban elegance alongside a unique, artistic edge. When combined, the elements come together to form the best of what Chicago has to offer, providing your guests with a real homely atmosphere. With ample space, this venue can be transformed to suit the needs and desires of any wedding design, whether you're looking to stick with the more rustic atmosphere, or want something a little more traditionally elegant.
Chicago's First Lady Cruises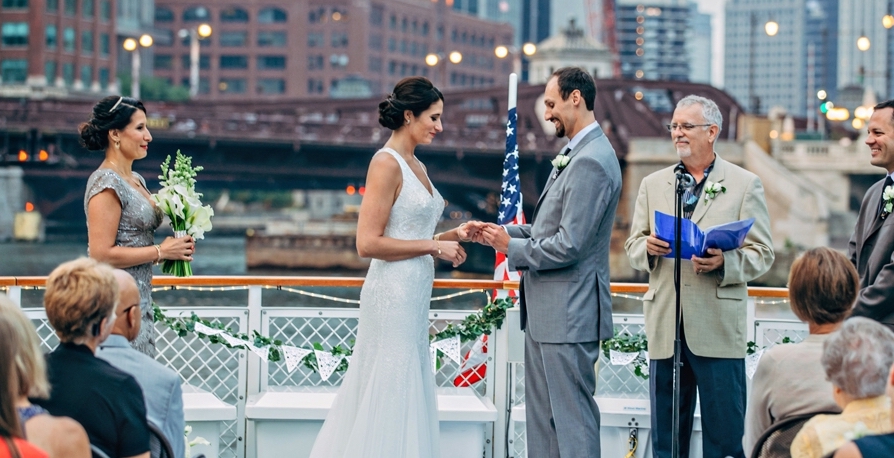 112 E. Wacker Drive Chicago, IL 60601
Phone: (847) 358-1330
Website: https://www.cruisechicago.com/architecture-tours?gclid=Cj0KCQjw1pblBRDSARIsACfUG11JatJ0HQD2swbUYkW74GxJlRwNKssQgIux3RecUDTgG8pnaK72_m4aArVlEALw_wcB
Theme: Non-traditional, luxury cruise
With more and more couples choosing non-traditional wedding venues, why not hop on board one of six Chicago First Lady Cruise vessels with your wedding party to provide them with an experience they won't forget? These cruises can cater for wedding parties of between two and 250 people. Decked up with distinguished, luxurious interiors with large windows to let the natural light flow through, this is a venue fit for everyone to enjoy.
City Winery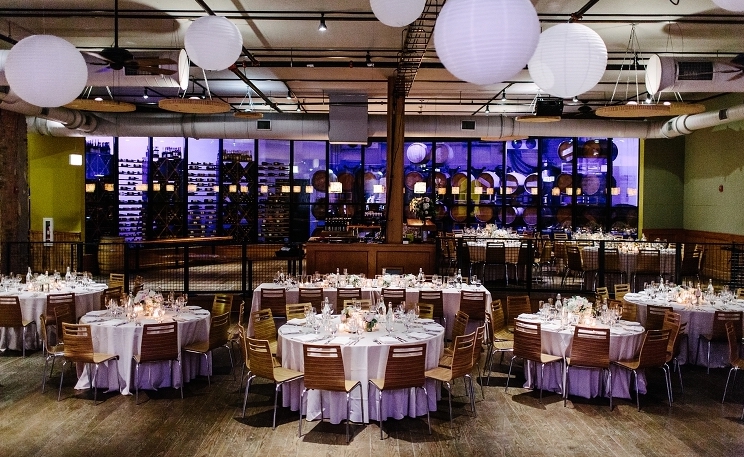 1200 W. Randolph Street Chicago, IL 60607
Phone: (312) 733-9463
Website: https://www.citywinery.com/chicago/
Theme: Traditional
City Winery is a diverse venue that offers wedding parties six different, distinct spaces to choose from. With traditional rooms and large greenery out back, they can cater to all desires from wedding parties, providing you with plenty of options to satisfy you. With their smallest room, the Mezzanine, accommodating up to 80 guests for a more intimate feel, and their largest space, the concert venue, having room for up to 240 guests, you'll find something for your wedding party here, regardless of the size.
Firehouse Chicago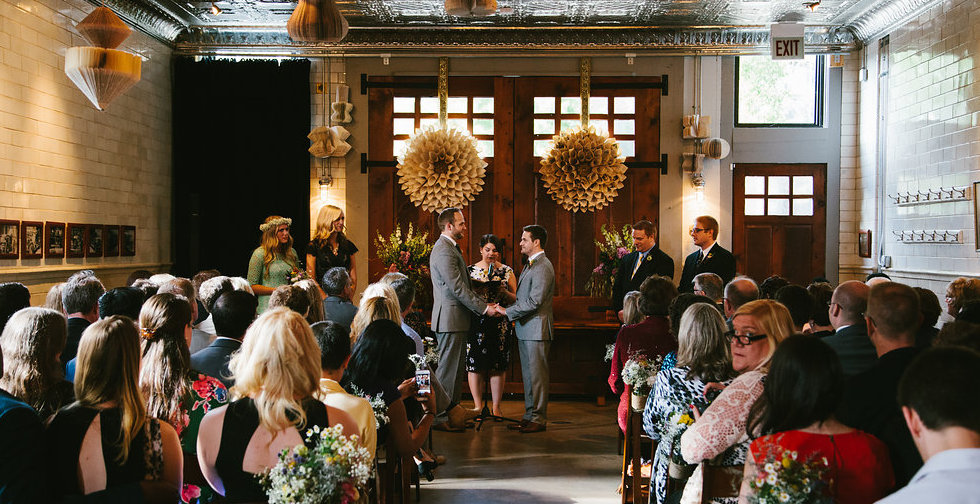 1545 West Rosemont Chicago, IL 60660
Phone: (773) 850-1545
Website: https://www.firehousechicago.com/to-marry/
Theme: Vintage
Originally built for Engine Company 70, Firehouse Chicago served those within the local neighborhood for over 100 years. After laying redundant for some time, it has since been restored to its former glory, and now takes place as one of Chicago's most unique wedding venues. Perfect for anyone looking for something a little bit different, this venue can accommodate up to 100 guests, with opportunities to expand the party onto the second floor if necessary.
Gallery 1028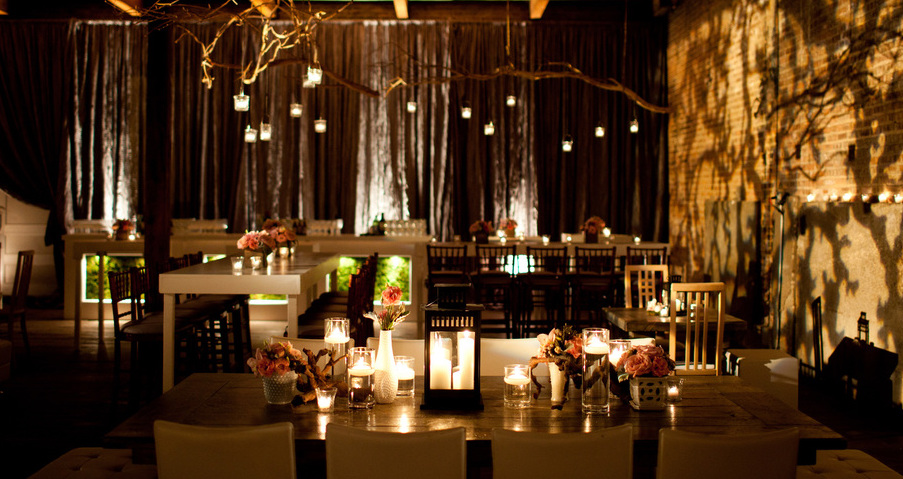 1028 North Hooker Street Chicago, IL 60642
Phone: (312) 945-6209
Website: http://www.gallery-1028.com/
Theme: Urban Vintage
Located on Goose Island in Chicago, Gallery 1028 is a unique, urban venue that offers an equal mix of nature and city life. Allowing you to create a vintage-style wedding, or something more elegant within its transformable space, wedding parties looking to book here can enjoy their special day with up to 250 of their nearest and dearest.
Keith House Chicago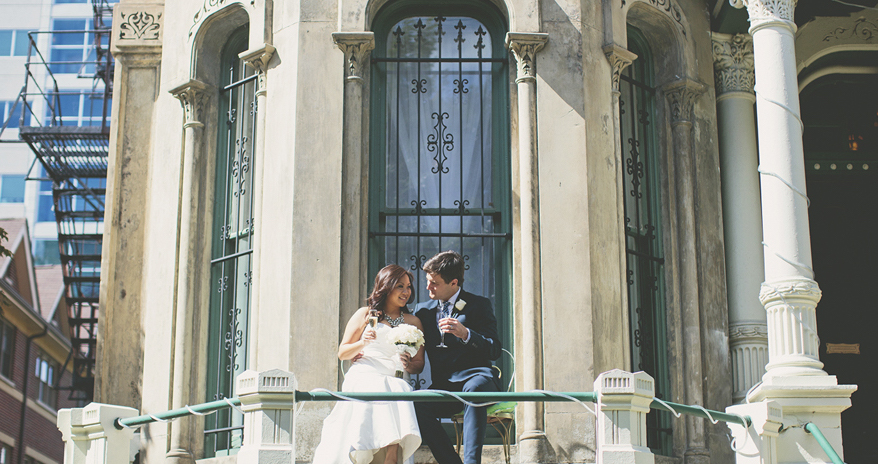 1900 S Prairie Ave Chicago, IL 60616
Phone: (312) 907-7909
Website: https://www.keithhousechicago.com/
Theme: Historical
If you're looking for a traditional, historic venue to host your wedding, then the Keith House in Chicago is the place for you. With three distinct wedding rooms, this venue is perfect for small and intimate ceremonies, with a capacity of 90 people. If you choose to get married outside among the towering trees and lush greenery of the house, capacity is more flexible and can be discussed on a person-by-person basis with the owners of the house.
Ovation Chicago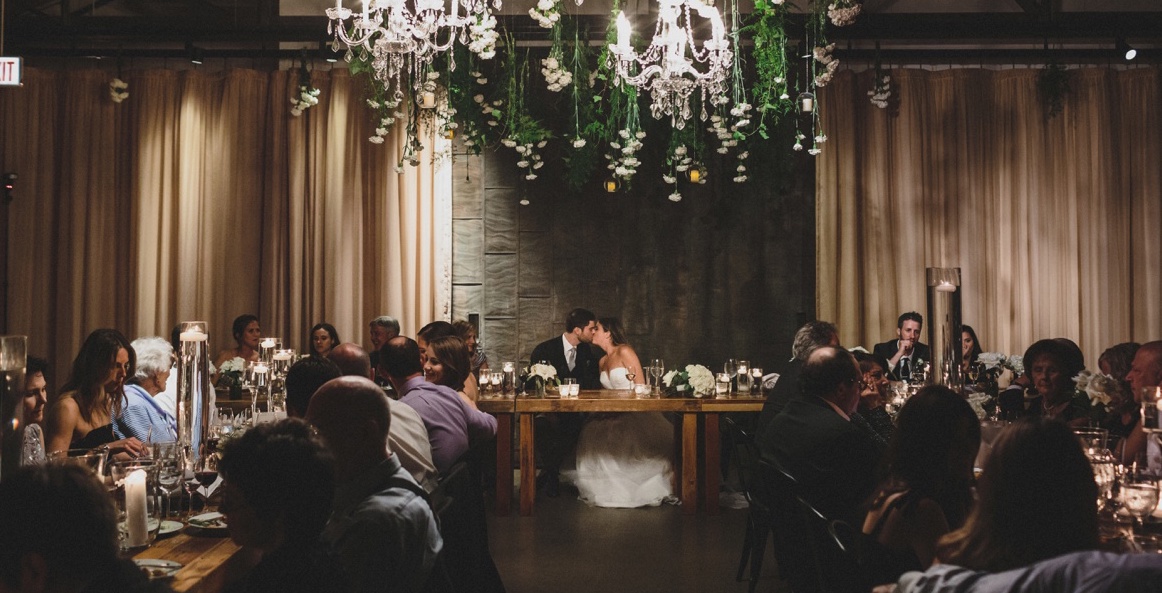 2324 W Fulton St Chicago, IL 60612
Phone: (773) 278-3467
Website: http://ovationchicago.com/
Theme: Rustic
Offering a private venue off the beaten path, Ovation Chicago is situated in a redesigned old foundry building. It has been transformed into a modern industrial-chic loft space perfect for any intimate, traditional wedding. With wooden ceilings and exposed iron beams, the rustic feel with provide your wedding guests with the perfect laid back feel throughout the day.
Salvatore's Ristorante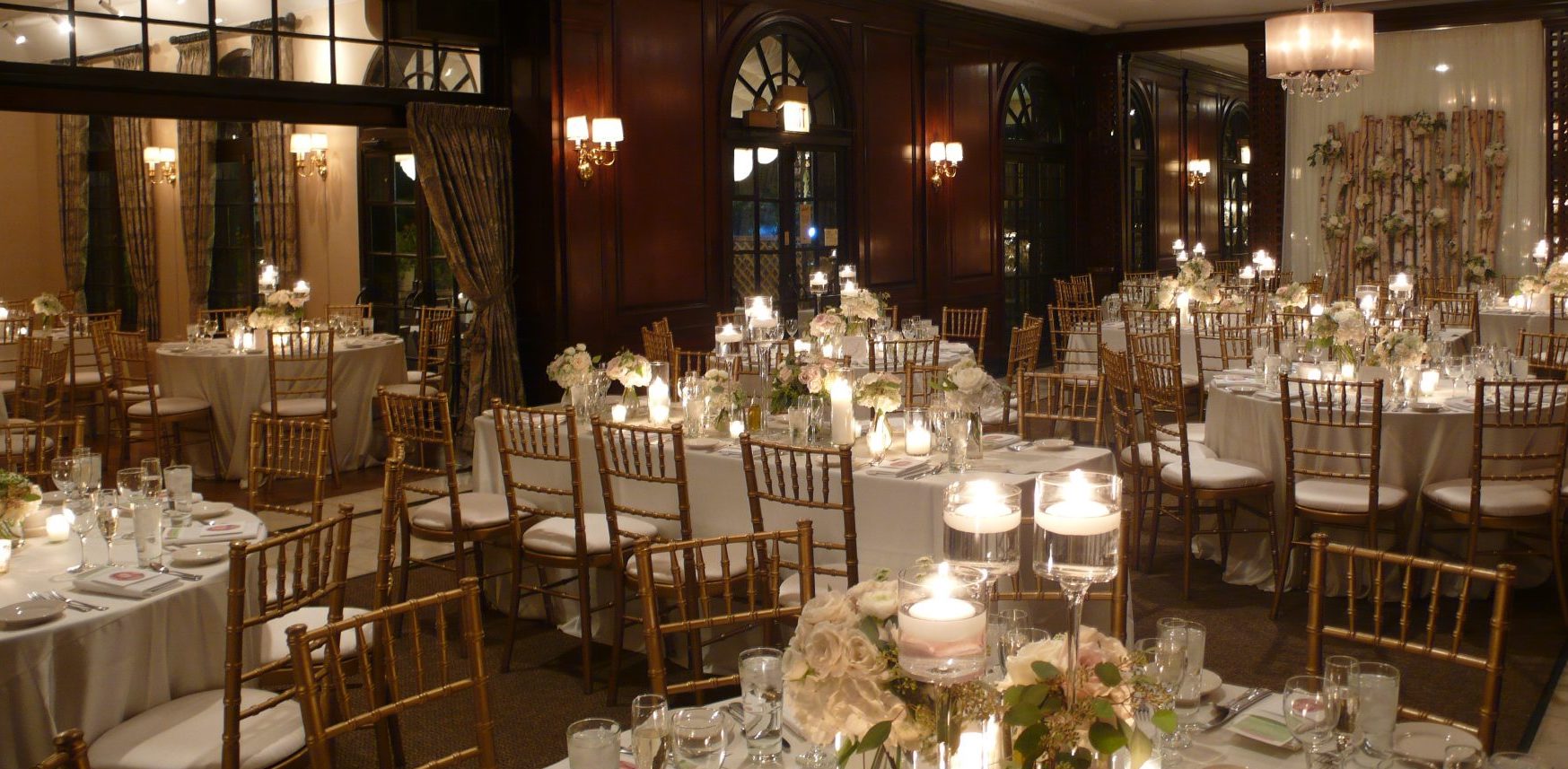 525 W Arlington Pl Chicago, IL 60614
Phone: (773) 528-1200
Website: http://www.salvatores-chicago.com/weddings-events/
Theme: Traditional
If you're looking for a wedding venue that enables you to experience the traditional wedding experience, then look no further than Salvatore's Ristorante. With mahogany walls, French windows, and magnificent sparkling chandeliers, your traditional wedding theme will fit right in with the décor. Their simplified colour scheme also provides couples with the ability to put their unique spin on their special day with opportunities to add colours in accordance with your colour scheme throughout the venue.
The Crystal Gardens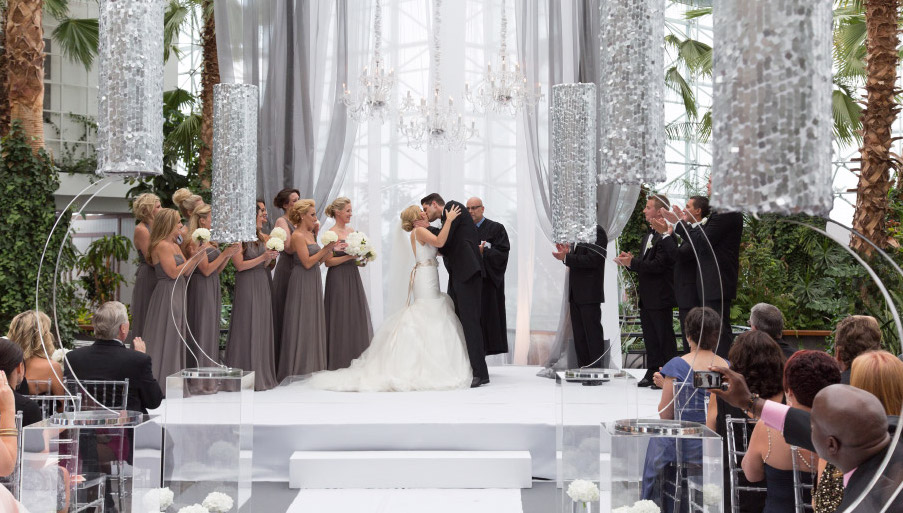 700 East Grand Avenue, Mezzanine Level, Chicago IL 60611
Phone: (312) 595-5436
Website: http://www.crystalgardenscatering.com/
Theme: Greenery & Relaxation
The Crystal Gardens, located at the Navy Pier in Chicago, is a glass atrium located six stories above the ground. Featuring a 50-foot arched ceiling that showcases lush greenery, dancing leapfrog fountains and more than 80 live palm trees, this is perfect for those looking to celebrate their big day in tranquillity and comfort.
The Metropolitan Club
233 South Wacker Drive, Willis Tower Chicago, IL 60606
Phone: (312) 876 3200
Website: http://www.clubcorp.com/Clubs/The-Metropolitan
Theme: Modern
The Metropolitan Club, located on the 66th and 67th floors of the Willis Tower, has a long reputation for being a sophisticated venue in the heart of Chicago. With wraparound floor-to-ceiling windows that offer breath-taking vies of the city throughout the day and night, your guests will have ample opportunity to take in the best of what Chicago has to offer while celebrating your special day at the same time.
A New Leaf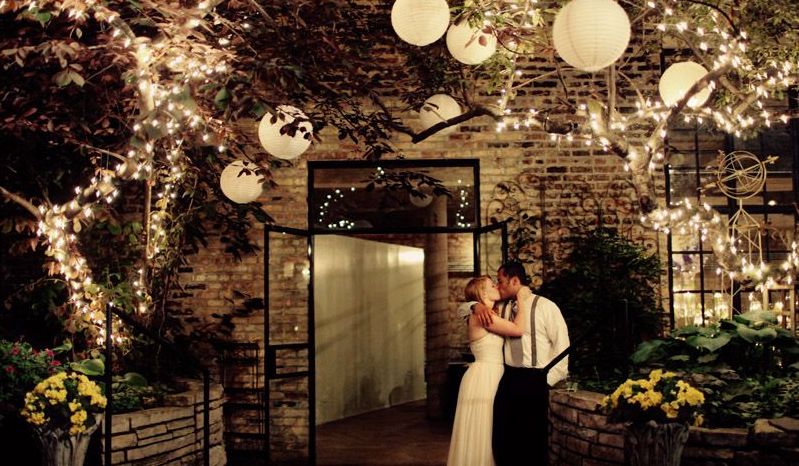 1818 N Wells St Chicago, IL 60614
Phone: (312) 642-8553
Website: http://www.anewleafchicago.com/event.php
Theme: Industrial
Originally opening as a florist, A New Leaf now offers a wedding venue ready to rival any contemporary space in Chicago. With an outdoor courtyard and an award-winning multi-level interior that reflects 1820's architecture, this is the perfect destination for those looking to include Chicago's industrial past in the design of their big day.
Chicago Cultural Center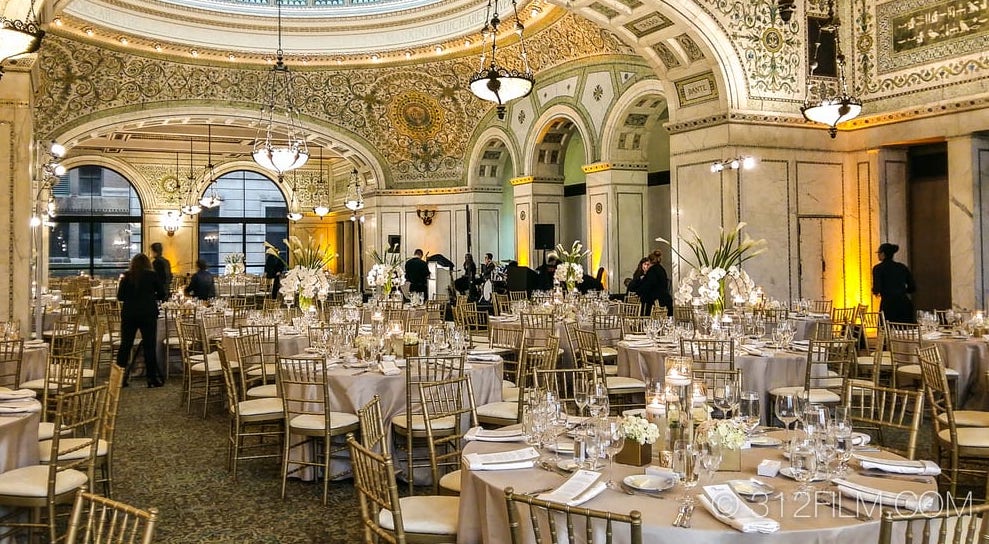 78 E. Washington St. Chicago, IL 60602
Phone: (312) 744-3316
Website: https://www.chicago.gov/city/en/depts/dca/supp_info/chicago_culturalcenter.html
Theme: Traditional
If you're looking for a wedding venue with lots of character and culture, then the Chicago Cultural Center is the perfect place for you. With a Tiffany stained glass dome that bathes the building in subtle colour, even on overcast days, and a wooden staircase that will invite your guests into the venue, the architecture is classical, and allows you to enjoy the best of what Chicago has to offer.
Located opposite Millennium Park and the city's defining lakefront, choosing this venue also offers you the unique opportunity to take wedding photographs in front of a number of Chicago's biggest landmarks.
Café Brauer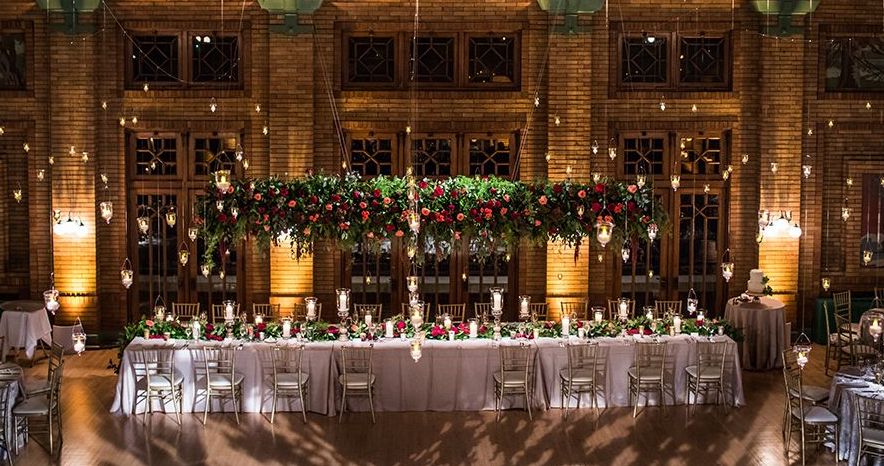 2021 N Stockton Dr Chicago, IL 60614
Phone: (312) 742-2400
Website: https://www.lpzoo.org/private-events-cafe-brauer
Theme: Historical
Café Brauer is one of Chicago's most highly prized event rental venues, and makes the perfect venue for your wedding. Listed on the National Register of Historical Places, this venue offers timeless architecture that highlights the best of what Chicago has to offer. With a mix of indoor and outdoor venues with capacities ranging from 160 to 400 guests, there's something for every wedding party, regardless of the size or desires of those planning it.
Hotel Allegro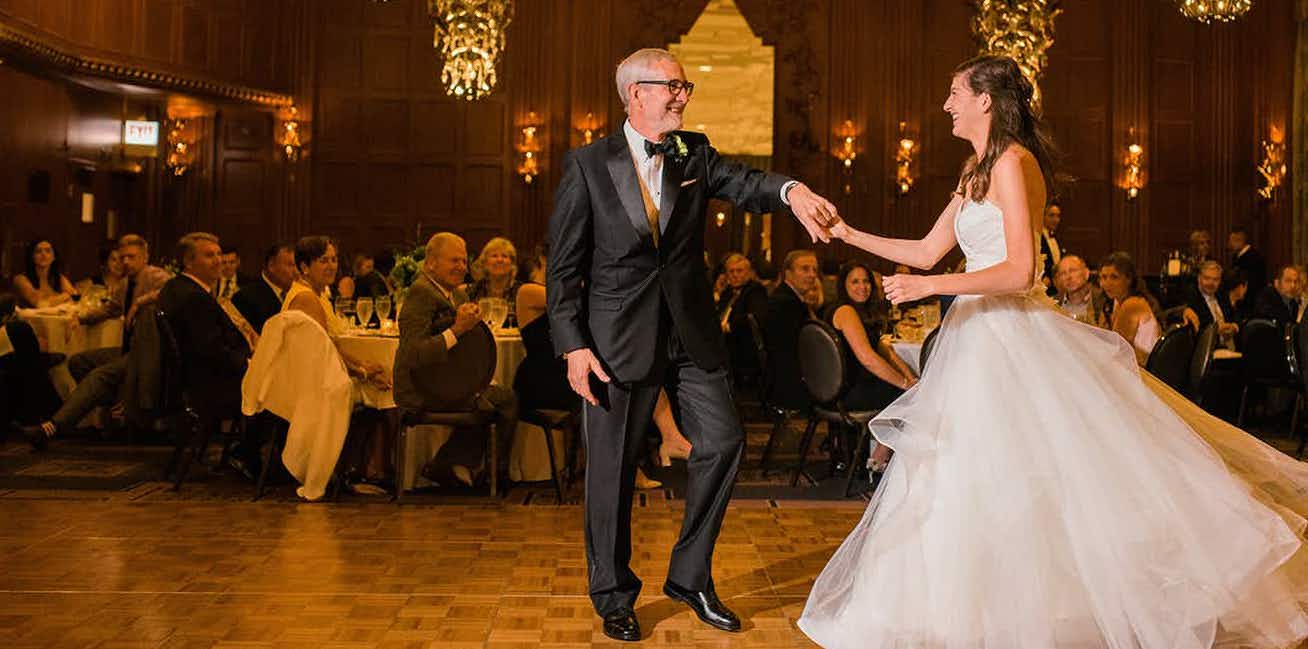 171 W Randolph St Chicago, IL 60601
Phone: (312) 236-0123
Website: https://www.allegrochicago.com
Theme: Boutique Luxury
Last but not least, with have Hotel Allegro, a boutique hotel that provides the perfect vibrant and luxurious atmosphere for weddings. With 14,000 square feet of event space across fifteen different rooms that range in size, the hotel can cater to smaller and larger parties. Being a hotel, they also have a chef, who will work with you to create a customizable menu that can satisfy the needs of all your guests.