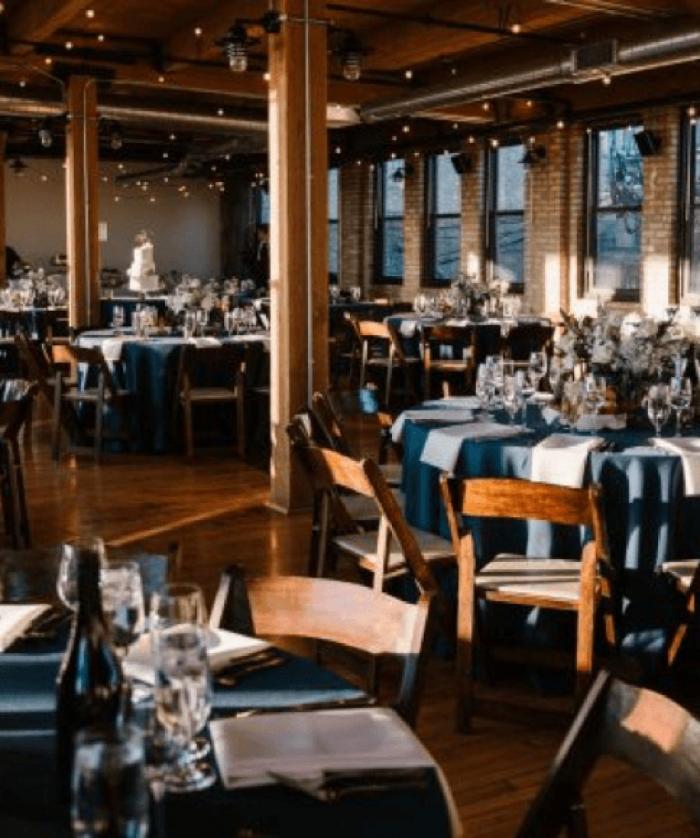 Located in a former billboard factory and warehouse, the Ravenswood Events Center is a perfect representation of Chicago's industrial charm. From the Atrium, your guests will be able to see the leafy treetops of Ravenswood — a tranquil experience no other venue can match.
On-site catering and planning services are provided if required.
Culinary team can provide local or global event menus.
Two outdoor decks open in pleasant weather.