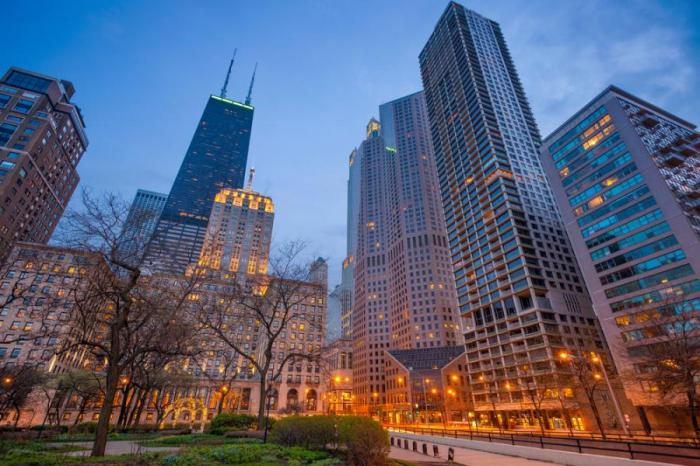 In the past few years, Chicago has risen to the top as a major destination for business, travel, family vacations, and more. Wrigley Field, The Museum of Contemporary Art, Millenium Park, Lake Michigan, and Navy Pier are just a few of the many entertaining places that Chicago has to offer.
Food-lovers will find a plethora of divine and culture-laden eats, from Chicago-style pizza to unique ethnic cuisine to traditional American eats and more. There are plenty of local and inexpensive eateries, as well as high-end upscale establishments to choose from, depending on one's pocketbook and palate.
The shores of Lake Michigan and the Chicago River mean attractions like boat tours, canoeing, and kayaking are also options, and the active traveler might enjoy a bike ride along the lake front's miles of bike paths, or a stroll down the iconic Magnificent Mile, with some of the best shopping and people-watching in the world. Whether you are traveling for food, to be active, or to enjoy a day at the museum, Chicago offers interests to any personality.
Family attractions are aplenty, from the Botanic gardens to the baseball stadiums to the Willis Tower Observation deck, from which you can see hundreds of miles on a clear day.  Much of the city is easily accessible as well, either within walking distance or with quick and easy public transportation.
No matter the time of year you are looking to travel, there are tons of options to choose from. Whether you are someone who enjoys an evening on the rooftop bar or waking up to sights along the river or a central location in the middle of bustling city life, you can find just the right hotel.
Live music, entertainment, many theatres, world-class museums, and a wide assortment of rooftop bars to suit any particular view or preference are all at a moment's walk.  Whether you are traveling in the cold of winter or the heat of summer, there are plenty of local activities and entertaining events to find.
Chicago, with its rich history and countless modern and updated or classic and elegant hotels, is pulling in visitors, making it a top tourism spot that competes with cities like Vegas. Make it a priority on your list and check out some of the most ideal locations to book for your next trip.
The Sofitel Chicago Magnificent Mile Hotel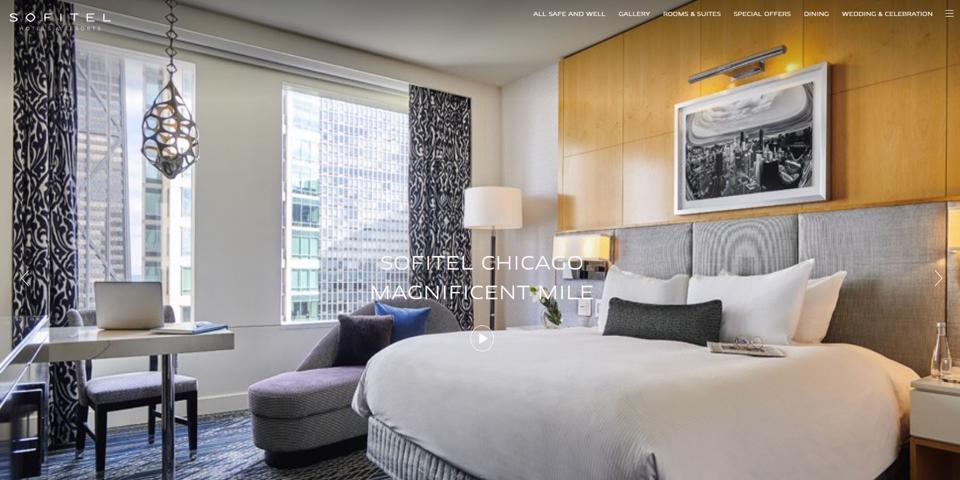 20 East Chestnut Street, Chicago, IL 60611
Google Rating: 4.5/5 
The Sofitel Chicago Hotel is perfectly located to allow guests easy access to the local Museum of Contemporary Art, the John Hancock Center, and Millennium Park. Its sleek, high skyline boasts views of the river, the lake, and the city, with an entirely glass design.
It has a clean, modern design with French inspiration, with not one, but two bars included, the CDA bar and Le Bar. With a delicious array of eats and drinks, you won't need to leave the hotel to find something delightful.  And yet, if you chose to, you will find plenty just within walking distance.
Staypineapple Hotel Chicago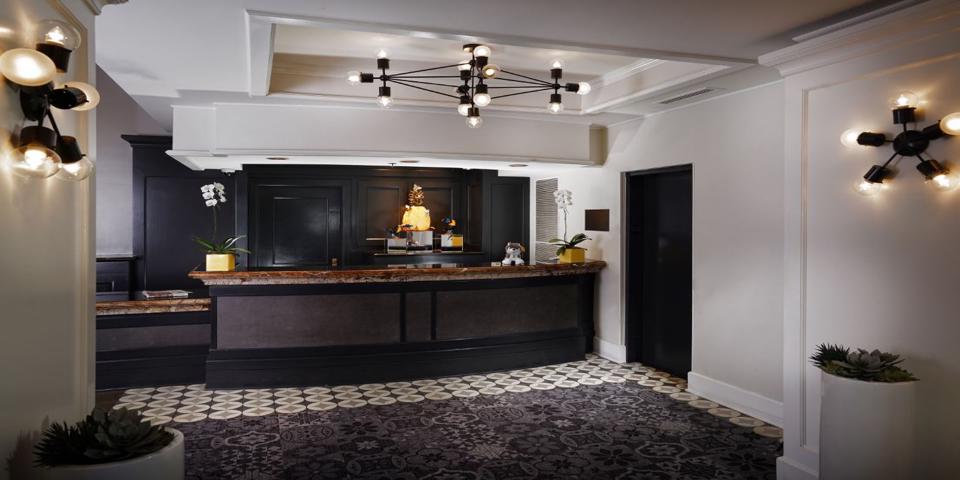 1 West Washington Street, Chicago, IL 60602
Google Rating: 4.6/5
A short walk from Millenium Park, the boutique Staypineapple Chicago hotel is in a National Historic Landmark building with completely modern rooms and amenities and carries a funky, fun vibe. Its Atwood restaurant offers upscale American cuisine throughout the day, as well as a happy hour with an array of signature cocktails.
One of the benefits to the Staypineapple is its package offerings, one of which includes the Pineapple Pup Package, as they are not merely dog-friendly but "dog-obsessed."  Other package options include pet treatments, eat and sleep specials, and park and play packages.
W Chicago-Lakeshore Hotel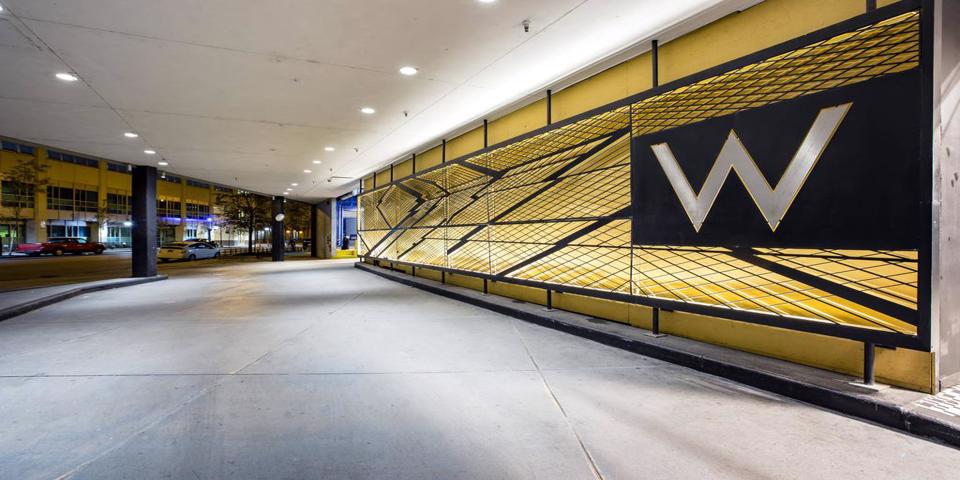 644 North Lake Shore Drive, Chicago, IL 60611
Google Rating: 4.2/5
The W Chicago Hotel-Lakeshore provides stunning views as it sits on the shore of Lake Michigan. With a restaurant, a heated pool, a modern gym, and a cocktail bar, as well as event and meeting spaces, the hotel is a perfect and versatile location for whatever reason you might be traveling.
Within minutes of your hotel, you'll walk to boating, biking, swimming, kayaking, spas, the Navy Pier, the Shedd Aquarium, and a host of world-class museums and night spots. The W caters to both business travelers and is family-friendly, offering a host of amenities.
Hotel EMC2
228 East Ontario Street, Chicago, IL 60611
Google Rating: 4.5/5
Fresh, unique, creative, and inspiring, the Hotel EMC2 is a great location for those looking for real atmosphere at their hotel. The unconventional rooms with thought-provoking interior designs and elements are more than just a spot to sleep.
The restaurant, the Albert, is named after thinker, scientist, and creator Albert Einstein, and its dishes are original, unique, and eclectic. With a cocktail bar, private dining, and room service, there are plenty of options for the hungry and thirsty.
21c Museum Hotel Chicago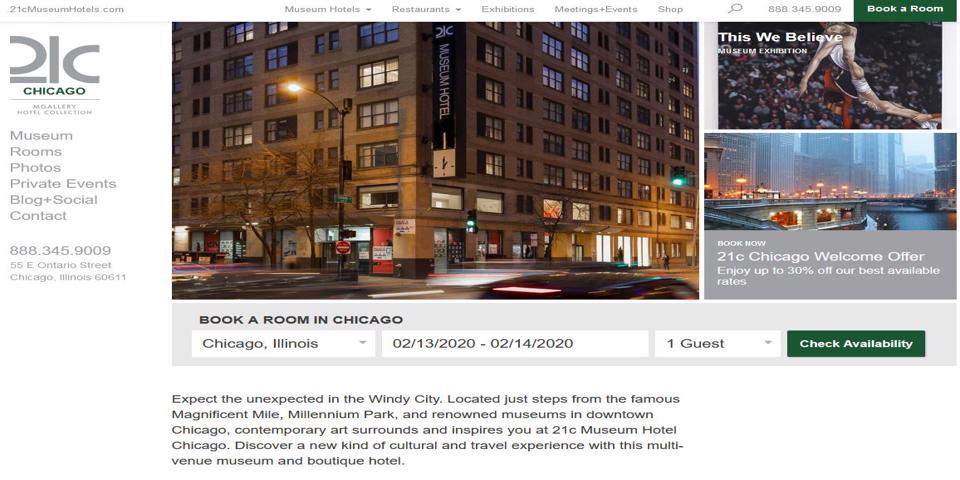 55 East Ontario Street, Chicago, IL 60611
Google Rating: NA/5 
The 21c Museum hotel group, in cities like Nashville, Cincinnati, and others, offers a boutique hotel experience with a twist. Each hotel has a wonderfully curated collection of contemporary art, with installations on every floor and in each room.
Chicago's version of this hotel opens in February 2020, so keep this in mind as you prepare to book your room! Perfectly located near the Museum of Contemporary Art, Millenium Park, and the historic Chicago Water Tower, a vast array of amenities are all within walking distance.
Swissotel Chicago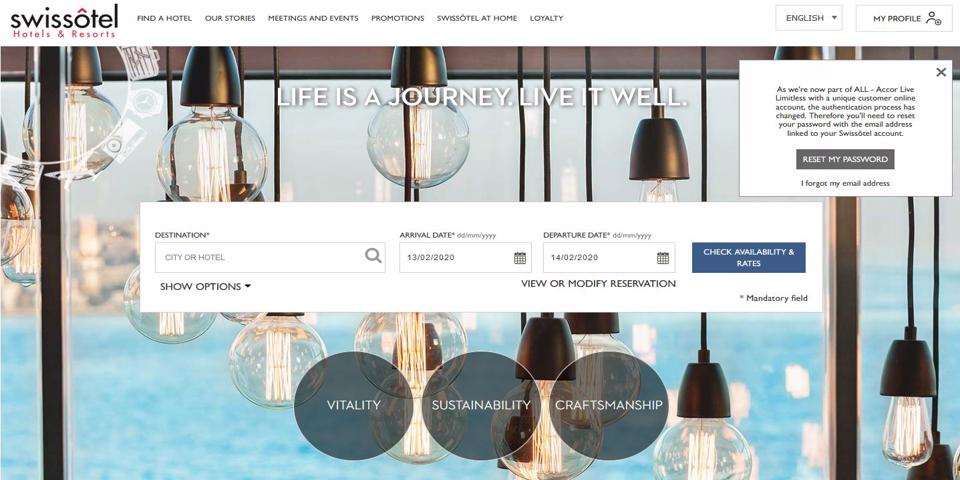 323 East Wacker Drive, Chicago, IL 60601
Google Rating: 4.5/5
Chicago offers more traditional hotels as well, with the Swissotel Chicago among the stars and boasting a fantastic location by the Chicago River and Lake Michigan. Constructed of all glass, the hotel provides you with breathtaking 360 degree views of the city's lakefront and skyline.
Whether you are planning to eat at the Palm, its award-winning steakhouse, or drink at Amuse, host an event in the conference or ballroom, or work out at the hotel, the towering 43-story building is perfect. Classic interiors, plenty of natural lighting, and all modern amenities are offered here.
The Hoxton Chicago Hotel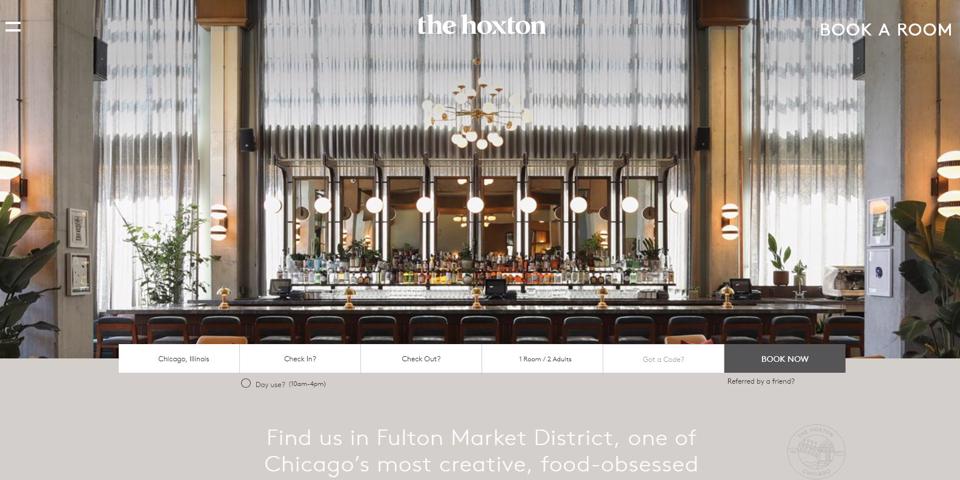 200 North Green Street, Chicago, IL 60607
Google Rating: 4.6/5 
The Hoxton is a great stay for the social, from its rooftop bar and restaurant, the Cabra Cevicheria, to the underground cocktail bar, the Lazy Bird. Located in the historic Fulton Market District, Its decor echoes the era it was built but is cozy and welcoming.
The hotel also offers meeting spaces, a rooftop pool, a wellness studio, and hosts various events, like NYE parties or yoga retreat weekends. Located at the corner of Lake and Green Street, it's filled with unique boutiques, galleries, and eateries for the modern traveler.
The Soho House Chicago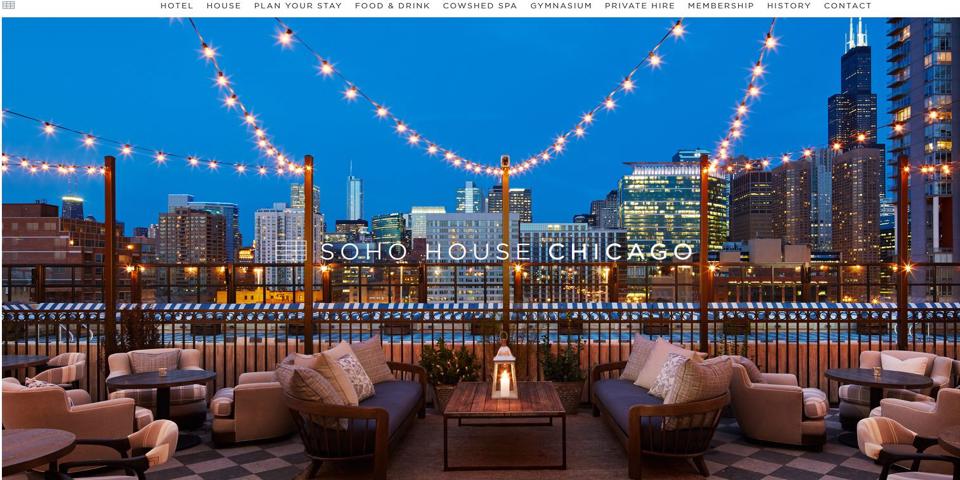 125 North Green Street, Chicago, IL 60607
Google Rating: 4.6/5 
The Soho House is modern, lively, and ideal for business trips or social escapes.  Rooms are spacious, comfortable, and designed as perfect and peaceful retreats if you choose to stay in. Elegant furniture, natural lighting, and cozy beds are in each room
With its Member's club, guests can enjoy access to the gym, spa, screening room, rooftop pool, and events calendar. The House, Roof, the Fox Bar, Chicken and Farm Shop, and the Allis mean guests and visitors have a wealth of dining choices, offering various dishes and drinks.
Loews Chicago Hotel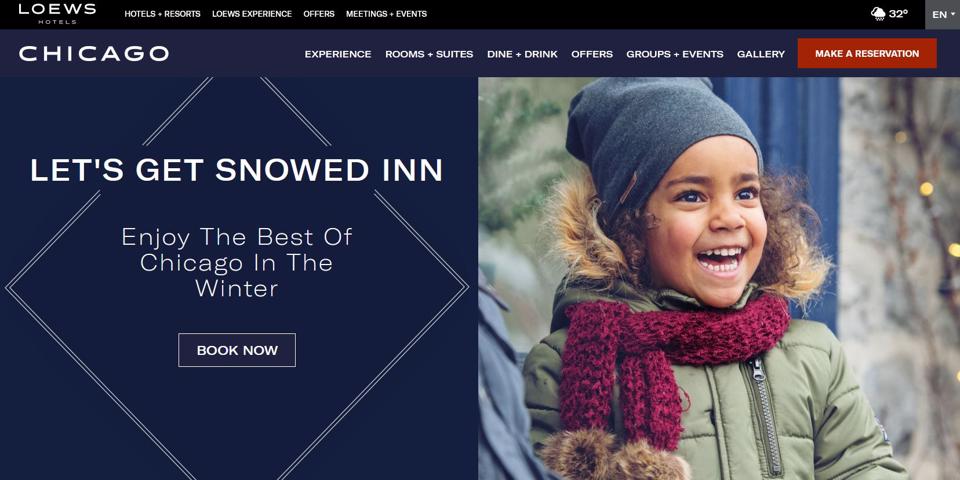 455 North Park Drive, Chicago, IL 60611
Google Rating: 4.6/5 
Only four years young and located in Chicago's downtown area, the Loews Chicago Hotel offers luxury accommodations with superb access to local destinations in the bustling city center. Its spacious rooms and suites additionally provide amazing views of the cityscape and the lake's shores.
Like many of Chicago's best spots, the Loews also offers a rooftop bar, the Streeterville Social, and in hotel eats, at the ETA Restaurant, both offering American tavern food. They also offer a variety of packages for families, business visitors, a package for "snowed in" days, and a handful of other options to help travelers save big on money.
The Ivy Hotel Chicago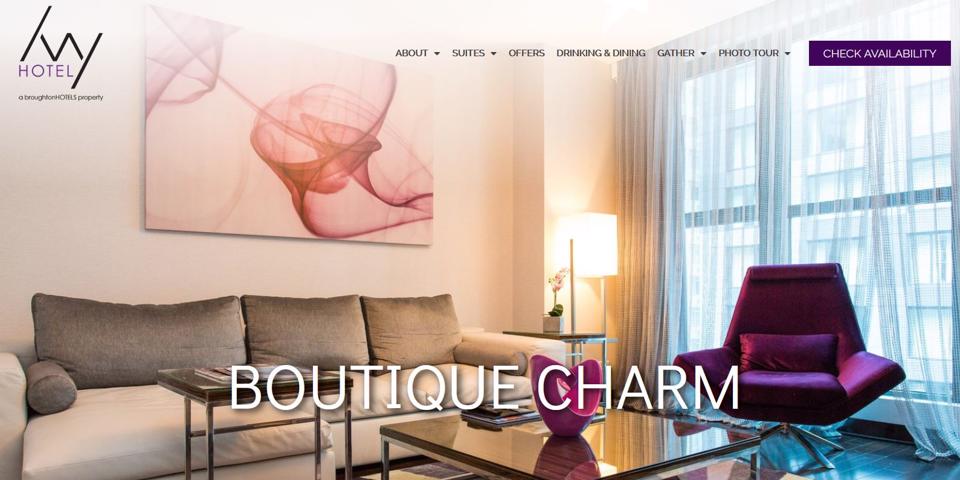 233 East Ontario Street, Chicago, IL 60611
Google Rating: 4.5/5 
The Ivy Hotel is ideally located just off the Magnificent Mile, Chicago's bustling area of shops, restaurants, and hotels, all within walking distance or easily accessible with public transportation. It is perfectly placed whether you are coming to shop, eat, see the sights, or relax.
The Sky Terrace Rooftop Lounge and the Divine Lounge and Restaurant are available inside the hotel, while just outside its steps visitors will find diversity, from Irish pubs to Japanese cuisine.  Surrounding views of downtown, small bites, and a fully-stocked bar can all be enjoyed at the Sky Terrace.
The FOUND Hotel Chicago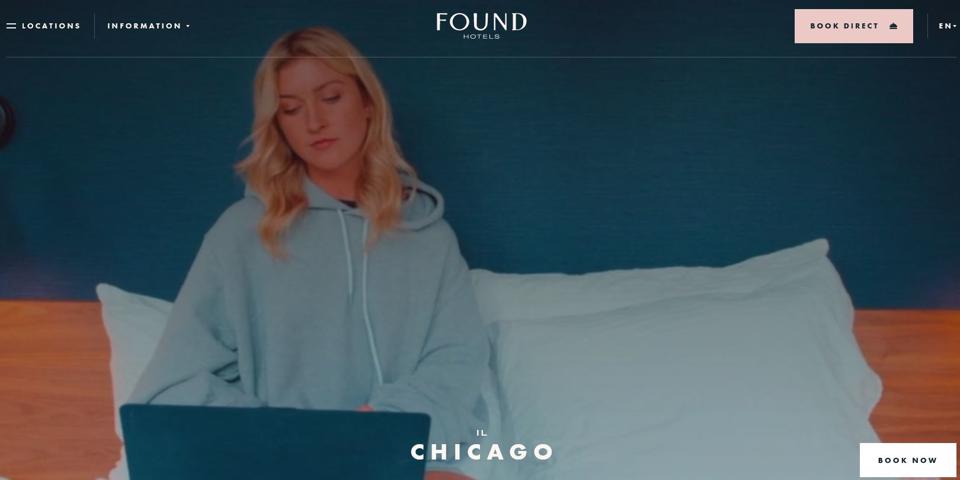 613 North Wells Street, Chicago, IL 60654
Google Rating: 4.4/5
A unique hotel located in the city's River North area, the FOUND Hotel offers both beautiful private rooms and shared spaces hostel-style, all at very reasonable prices. With its communal kitchen, the hotel provides opportunities to make new friends and hit the town together.
If you want to leave cooking to others, its Asian-inspired Blind Dragon lounge and bar hosts music and karaoke nights. For something more traditional, visit the hotel's Mason House restaurant, where you'll find classic American cuisine amid luxurious, vintage ambiance.
Viceroy Hotel Chicago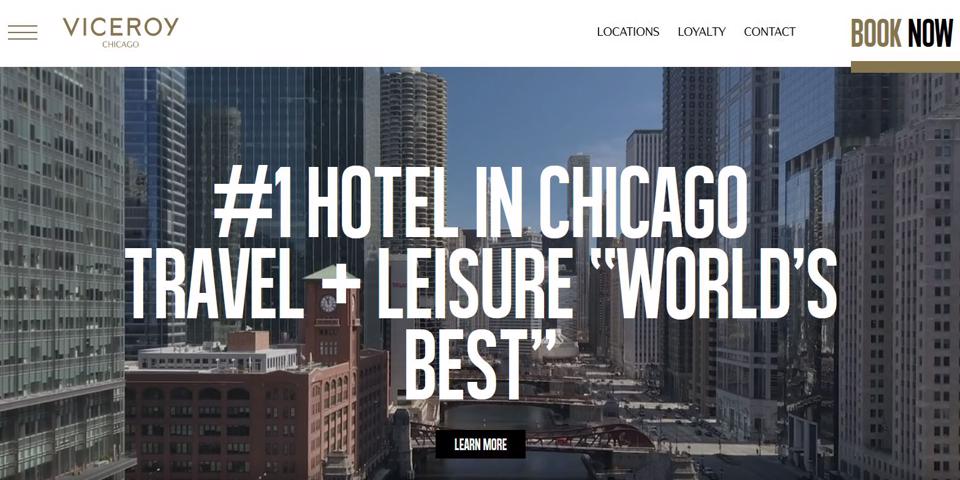 1118 North State Street, Chicago, IL 60610
Google Rating: 4.7/5
Old world decor meets new age modernity in the Viceroy Chicago Hotel. The Viceroy's decor echoes the stylings of deep dark wood and gold leaf pieces, while offering guests a spa and fitness center, a rooftop bar and lounge, a restaurant, and local events.
Enjoy local Chicago nightlife both within and outside of the hotel. You'll find the hotel closely located to the Hancock Center, the Chicago Water Tower and Place with superb shopping, and a short walk to the unforgettable Lake Michigan shoreline.
The Talbott Hotel Chicago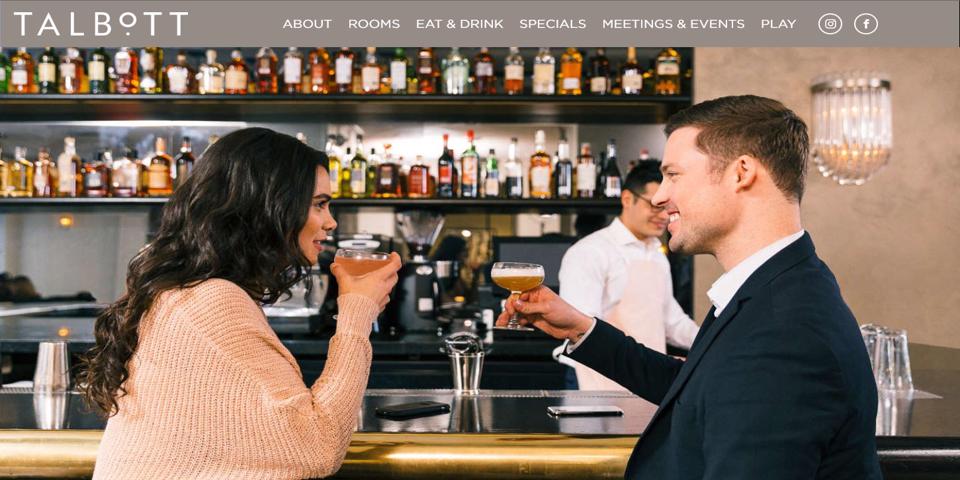 20 East Delaware Place, Chicago, IL 60611
Google Rating: 4.5/5
The Talbott Hotel is a historic hotel, established in the 1920's and located in Chicago's Gold Coast area. A Hyatt hotel, it offers a first-class boutique stay with incredible service to guests and a preferred location near the excitement and bustle of Chicago's city center.
Only a 30-minute drive from the airport, guests will find comfort and warmth in the hotel bar and lounge and good food on the patio restaurant, serving everything from breakfast, brunch, lunch, and dinner.
The Ace Hotel Chicago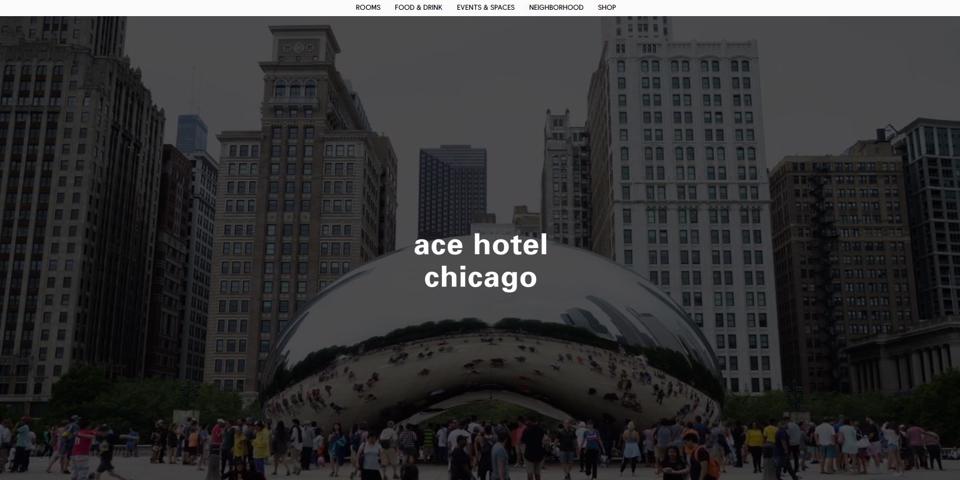 311 North Morgan Street, Chicago, IL 60607
Google Rating: 4.6/5
The Ace Hotel Chicago breathes modern apartment vibes, if you are looking to stay somewhere that feels more like a home and less like a hotel. Located in the near the West Side, The Ace is close to Willis Tower's Skydeck Ledge, Chicago's Loop, and the famed Art Institute of Chicago.
Equally near is an array of fabulous eateries, including the City Mouse, Fulton Market Kitchen, Next, and Duck Duck Goat, all within a two minute walk. The hotel's calendar features local events and entertainment venues so that guests can take full advantage of the excitement just outside the hotel's doors.
Cambria Hotel Chicago Loop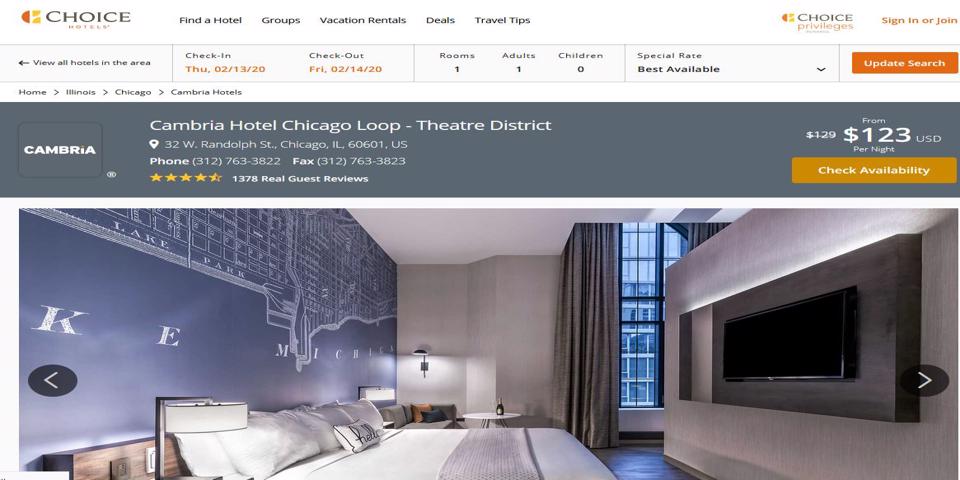 32 West Randolph Street, Chicago, IL 60601
Google Ratings: 4.4/5
Located in the heart of Chicago's famous Loop/Theater area is the Cambria Hotel Chicago Loop, offering modern elegance and luxury in a fully renovated, historic hotel with its own bar and kitchen. Its quiet rooms provide a peaceful haven amid the Loop's busy central location.
Multiple theaters are just outside the hotel's doors, as is an array of museums, shops, and upscale restaurants. In addition to its modern stylish rooms, the Cambria Hotel boasts a 24/7 fitness center and spacious comfortable lobby and event rooms.
The Willows Hotel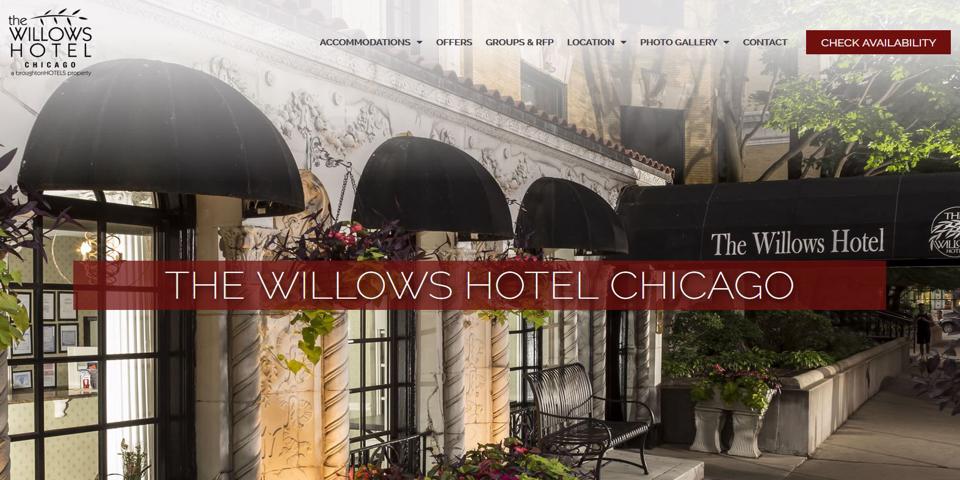 555 West Surf Street, Chicago, IL 60657
Google Ratings: 4.3/5
Located in the Lincoln Park neighborhood of Chicago, the Willows Hotel is within walking distance of Chicago's beautiful lakefront, harbor, and iconic Lincoln Park Zoo and Conservatory, as well as the Nature Museum. Its rooms and suites are ideal for families and friends.
The hotel provides an assortment of vacation offerings, so make sure to view their promotions to find the best deals. The hotel's 19th-century decor, relaxed ambiance, and nearby neighborhood allow guests the opportunity to experience Chicago like a local.
The Robey Hotel Chicago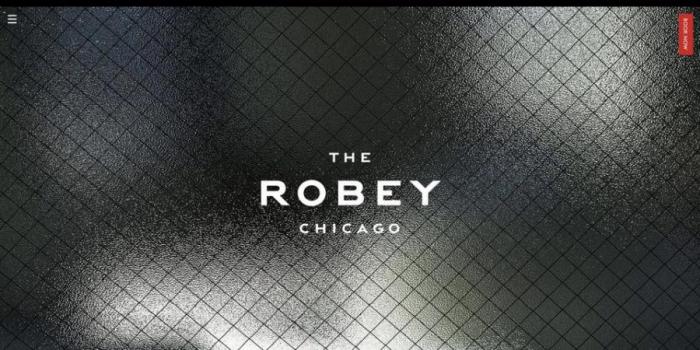 2018 West North Avenue, Chicago, IL 60647
Google Rating: 4.6/5
Named after Chicago's once well known Robey Street, the Robey Hotel is reminiscent of the glamour, art deco, and industrialization of the 1920's, with both tower rooms and traditional suites in the two structures comprising the hotel. Each room and suite's minimalist decor establishes a unique atmosphere for its guests.
The hotel offers a variety of food and drink in its cafe and lounge, as well as in its sixth floor Cabana Club. The rooftop lounge, The Up Room (ranked a top rooftop bar in Chicago), sits atop the 13th floor, providing panoramic city views as you sip a craft cocktail. And you're minutes from the city's famed elevated trains, ready to carry you to nightlife throughout the city.
The Wheelhouse Hotel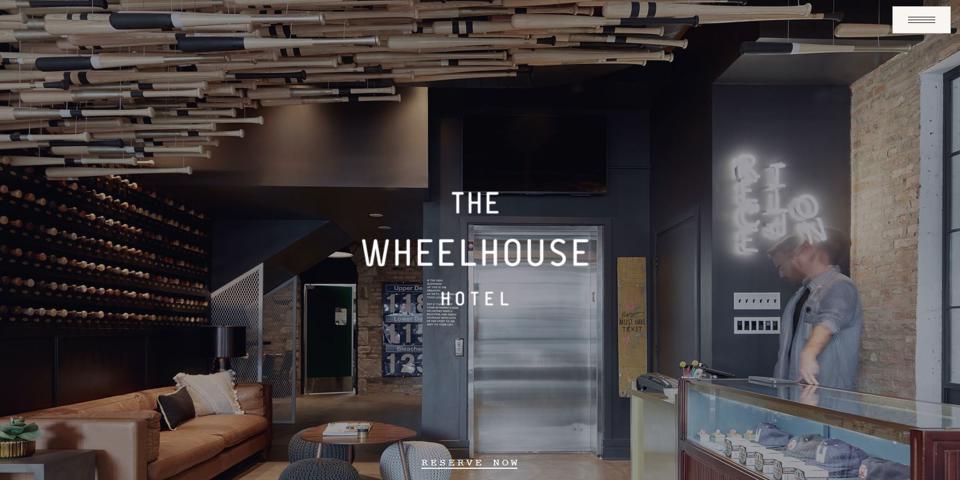 3475 North Clark Street, Chicago, IL 60657
Google Rating: 4.7/5
Just a short walk from the Chicago Cubs' Wrigley Field, The Wheelhouse Hotel is an ideal spot if you are a baseball fan, are attending a baseball game, or enjoy the atmosphere and energy of Wrigley Field and the Wrigleyville neighborhood. And it incorporates a uniquely classy baseball sports decor on the interior lounge area.
The hotel provides special packages to link guests to great deals for attending games and hitting other local attractions. The nightlife nearby is also a major bonus if you enjoy the social scene after a game.
The Margarita European Inn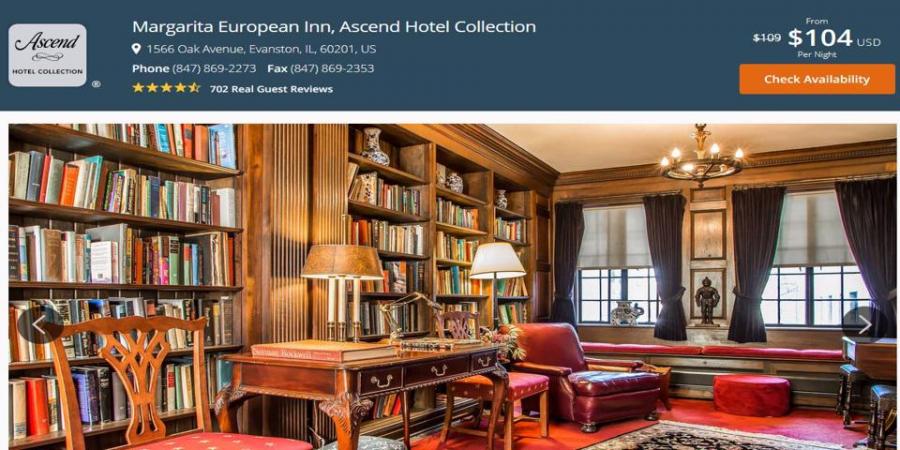 1566 Oak Avenue, Evanston, IL 60201
Google Rating: 4.4/5
Less than a half-mile from Northwestern University in north suburban Evanston, the Margarita European Inn's stunning elegance is reminiscent of European boutique hotels. Luxury bedding, classic decor, and old-world ambiance provide a peaceful retreat from the stresses of today's busy life and work.
Nestled between local restaurants and shops, the Inn is a short walking distance to public transport taking you to the highlights in Chicago's metro area. A continental breakfast is included with your stay, and the Inn's Grand Parlor is a perfect spot for a casual, end of day drink.
Harrah's Joliet Chicago Hotel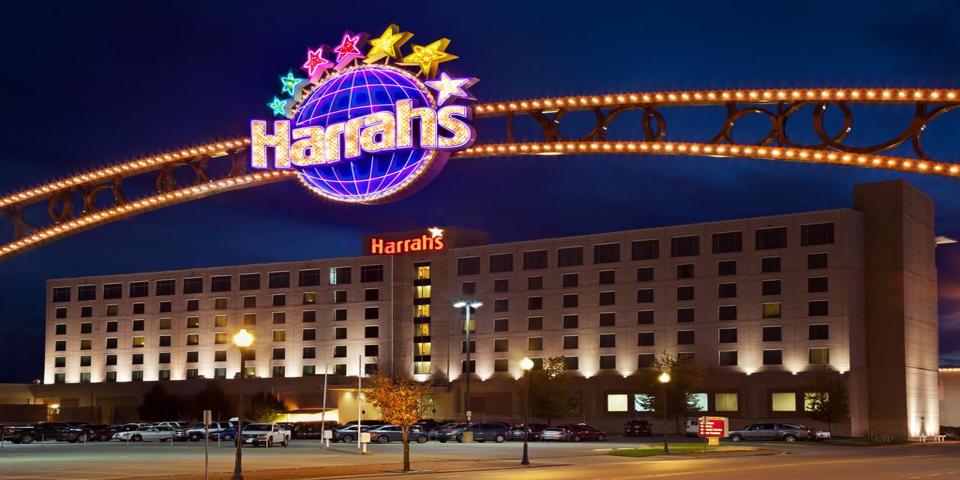 151 North Joliet Street, Joilet, IL 60432
Google Rating: 4.0/5
If you're a high roller or looking for wagering excitement, you'll find Harrah's Joliet Chicago Hotel  less than an hour from Chicago's major airports. Offering slot machines, poker, table games, and more, this hotel brings a touch of Vegas to its guests.
With river views in many rooms and luxuriously appointed beds, there's no stinting on comfort. Providing a buffet, a casual grill, and an upscale restaurant, the hotel covers every level of  dining experience. And you're just a short train ride from the excitement to be found in Chicago.
Virgin Hotels Chicago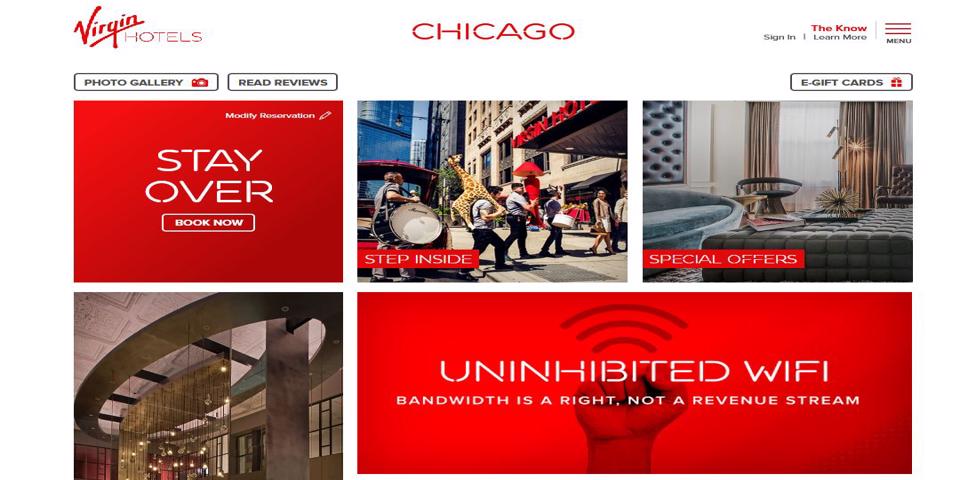 203 North Wabash Avenue, Chicago, IL 60601
Google Rating: 4.6/5
If you enjoy good food, cozy rooms, and live entertainment, Virgin Hotels Chicago is the place for you. An Upside Down Tea Party, Game Day, and Casino Royale-themed New Year's Eve party are just some examples of the types of events you might find here.
The hotel also has local spots for grabbing a drink, like the Commons Club, the lounge, or the rooftop bar, Cerise. This is an ideal spot for a younger individual or adventuresome couple who enjoy the nightlife and social scene in the River North and Gold Coast areas.
Hotel Felix Chicago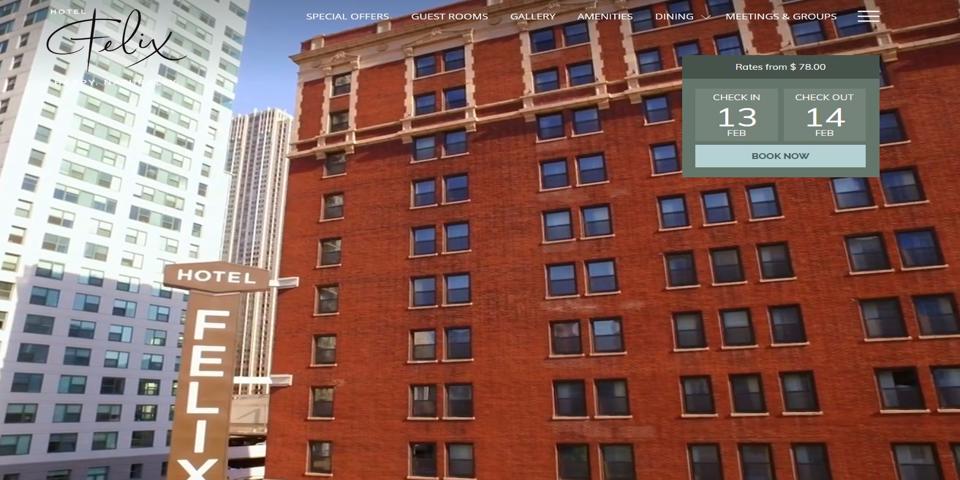 111 West Huron Street, Chicago, IL 60654 
Google Rating: 3.8/5 
With an ideal location, the Hotel Felix Chicago is located in the River North area, close to the Magnificent Mile. The eco-friendly hotel boasts a green living focus in its design and living style, with an emphasis for guests on health, wellbeing, and relaxation.
Close to many local attractions, the Hotel Felix has a cozy, warm atmosphere coupled with modern amenities that make it perfect for travelers. The boutique hotel sits near quick eats and fine dining restaurants, providing a huge variety of dining choices for guests.
Hotel Julian Chicago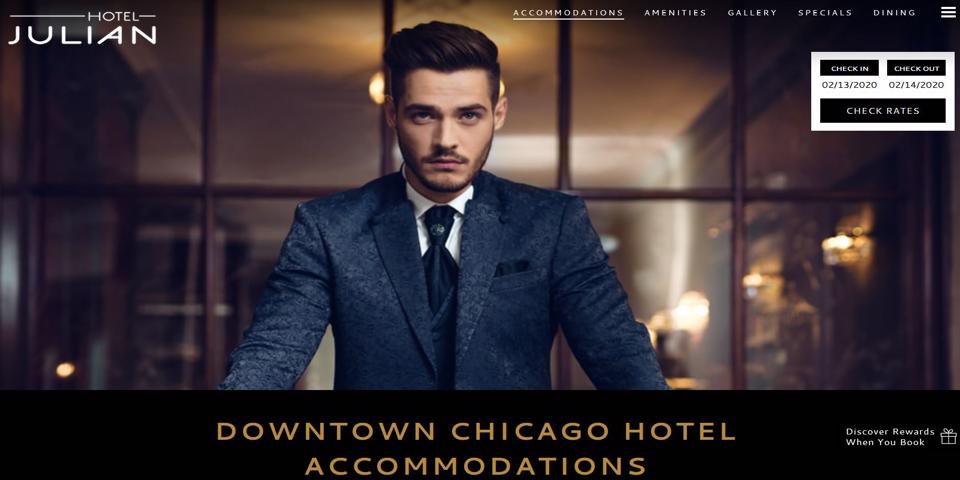 168 N Michigan Ave, Chicago, IL 60601
Google Rating: 4.2/5
Located in the Downtown Chicago area, the Hotel Julian Chicago is conveniently located within walking distance from Millennial Park, The Art Institute of Chicago, and so much more. The hotel's eater, About Last Knife, offers steaks and gastro-pub eats all hours of the day and night.
With easy access to nightlife, guests will enjoy dining at the hotel, grabbing a drink at the lounge and bar, and grabbing a quick workout at the hotel's gym. Rooms are sleek and modern, comfortable for lone travelers or families alike.
Chicago Raffaello Hotel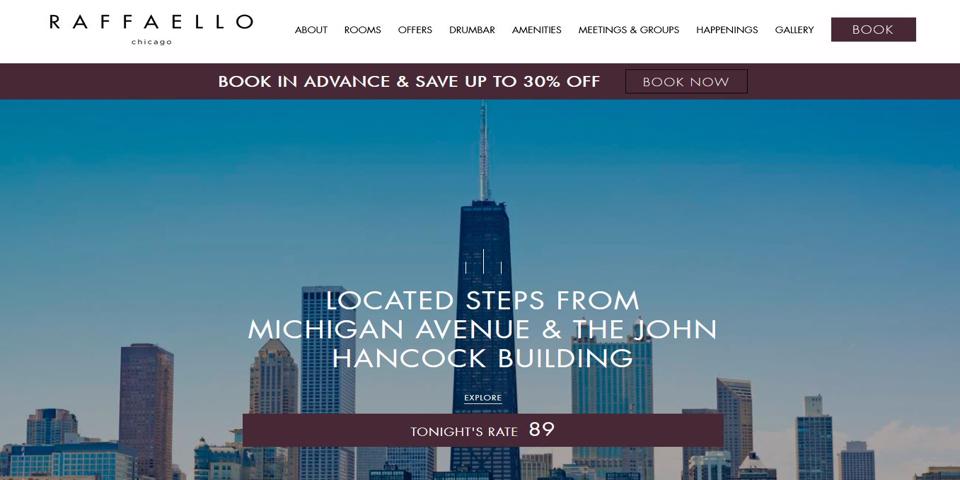 201 East Delaware Place, Chicago, IL 60611
Google Rating: 4.0/5 
If you're looking for some of Chicago's most spacious hotel accommodations with luxurious amenities, the Chicago Raffaello hotel might be just for you. Brightly lit with contemporary decor and comfortable bedding and furniture, this boutique hotel provides a level of service and ease you'll want to melt into.
But you won't want to stay in for long, as the Gold Coast's attractions are easily accessible and just minutes away by foot. A short walk from the Lake Michigan shore, theaters, restaurants, nightlife, and museums, this hotel provides a great stay both inside and out.
You Might Also Like: