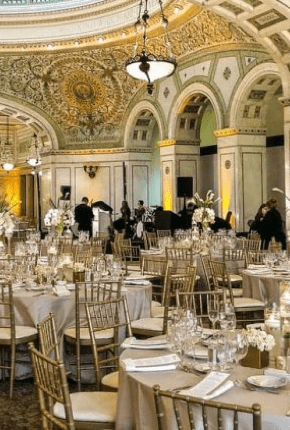 Words don't do the Chicago Cultural Center justice. The building was created as Chicago's first central public library by some of the country's top architects, and boasts the world's largest Tiffany dome as well as a breathtaking view of Millennium Park. Here, your guests will enjoy the best of what Chicago has to offer.
Located in the heart of downtown Chicago.
Built in 1897, has a feeling of rich history.
Event spaces include galleries, halls, and a theater.