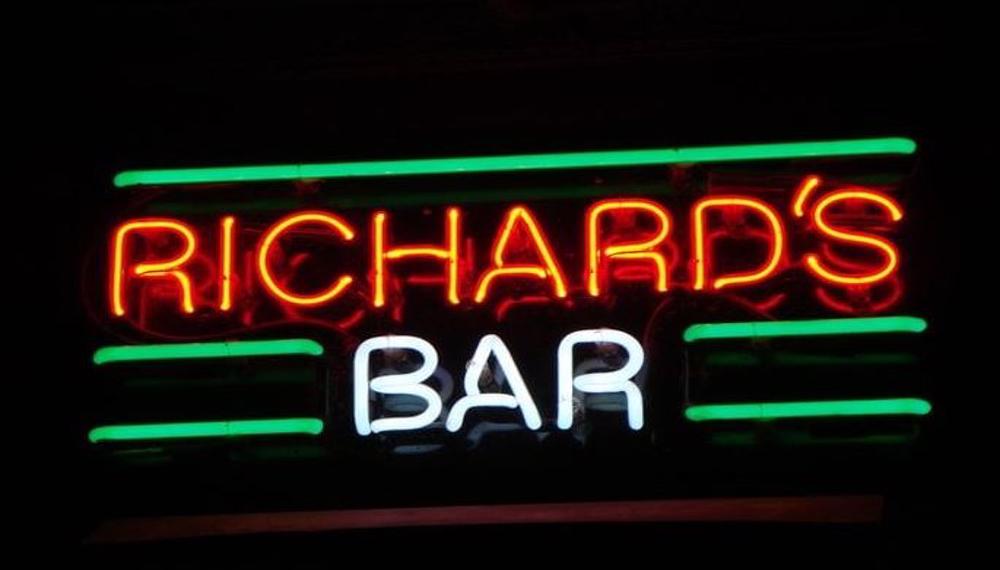 If you're after a retro drinking experience, Richard's is the place to be. Once upon a time, this spot would have been shunned away by party-seekers and those looking to have a little fun on a weeknight.
However, this hidden mobster's paradise has hit the big bucks thanks to returning trends and those looking for a quirky spot to nurse a beer or two.
Address: 491 N Milwaukee Ave, Chicago, IL 60654
Hours: Monday – Friday 8 am to 2 am; Saturday: 9 am to 3 am; Sunday: 12 pm to 2 am.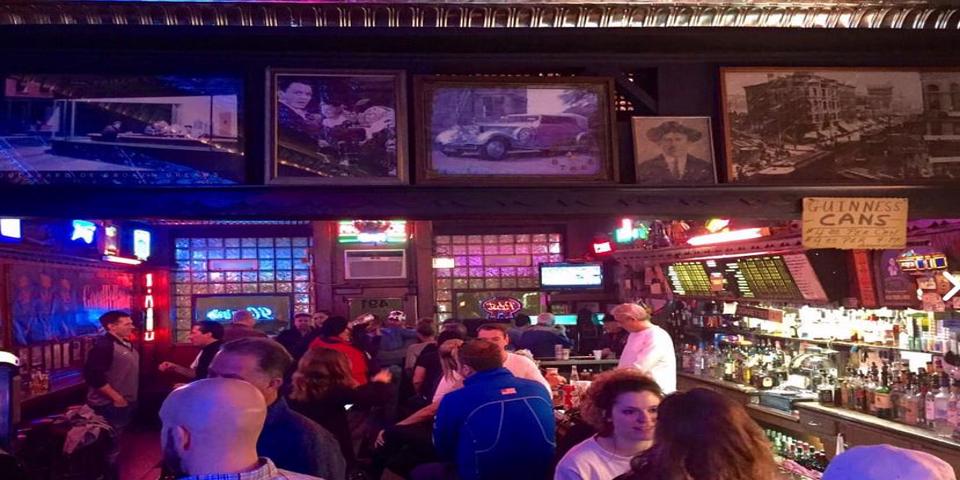 This old school bar has a completely unique set-up that has completely changed the game when it comes to drinking. Its laid back and effortless style provide a little something many venues can't: originality.
Upon entering you'll be hit by music blaring from the jukebox and those surrounding it, enjoying the tunes and having passionate discussions over the song choice.
The jukebox is often bursting with rat-pack classics that get everyone up on their feet in the narrow, rectangular main bar.
However, if you're looking to get away from the rush, a smaller room is joined on for a more relaxed atmosphere.
Richard's walls are covered in pictures of both real and fictional mobsters to add to the old-school American vibe.
The bartenders are pretty regimented and well settled in their work, making orders at the bar simple. You'll not only find beer to choose from but also the strange hard boiled eggs, if you're in the mood/feeling brave.
It's important to mention that Richard's is a smoking bar, which for most adds to the fun of the night.
Despite Chicago's smoking ban, the bar displays a complete selection to fix any nicotine craving, which appears to be trapped in its own little time warp.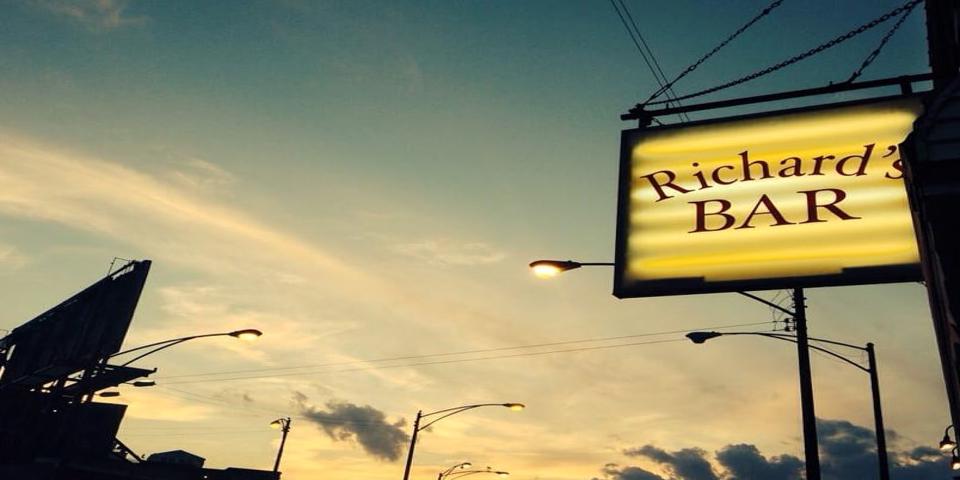 Nobody is quite sure how this place gets away with its cigarette sales and groups of people blowing smoke at the bar, but we're not going to be the ones to question it further – needless to say, they feature a donation box for police fines associated with smoking in-doors.
Beer comes in cans and bottles only,  prices running at three to four dollars for standard beers and imports with a few cheaper options available. There's plenty of options that fit right into the 1970 experience if you're looking to go all out.
Richard's opens at 7 am, but don't be expecting bucks fizz with your breakfast. Drinks with more than two ingredients are a no-go for this bar, keeping things nice and simple.
As for the crowds, Richard's Bar attracts a real mix of people spanning over various decades. Yes, you'll see the old-timers that have been visiting Richard's for a cigarette with friends for years, but you'll also see a good amount of 20-somethings out for a good time somewhere new.
I wouldn't expect a seat on a busy Friday or Saturday night (or, truth be told, on any night we've been there!), but I'd expect a good laugh, some interesting beer, and clothes that may need washing twice after your visit.
Go to Richard's with no expectations and you'll never leave disappointed, as long as you're with a good crowd who aren't big cocktail fans.
You Might Also Like: