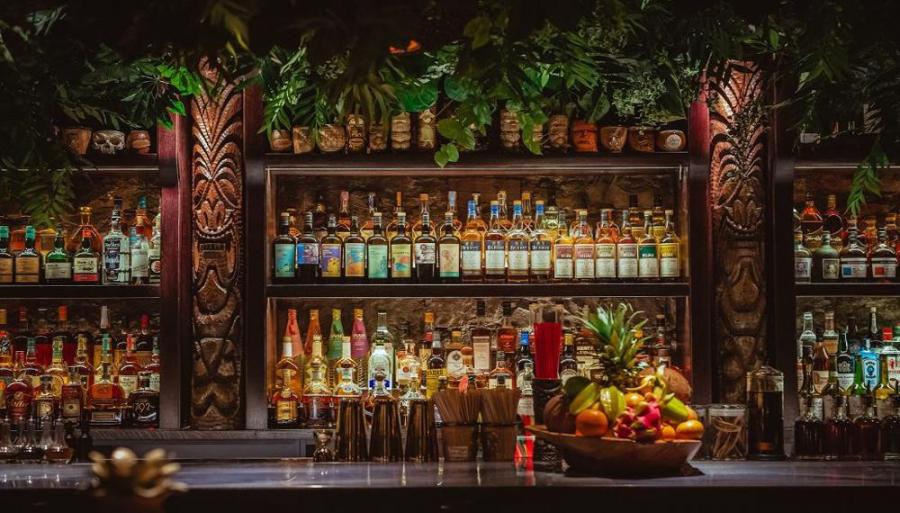 Chicago's Bamboo Room found hidden in the back of Tiki bar Three Dots and a Dash has gained itself a huge reputation for being a great place to drink rum in the city.
Away from the hustle and bustle of the late-night bar and cocktail scene, this 22-seater bar works on a reservation and deposit system only and was definitely made for spirit connoisseurs.
That's because The Bamboo Room will not only serve drinks which are unheard of in the main bar, but offers a quieter place to enjoy cocktails and spirits while learning more about them.
Guests are offered a much more intimate experience than they would find in any other venue on a Saturday night – the smaller number of seats allows staff to get to know their customers and tailor drinks toward them.
The extra-special guided tour gives staff a chance to understand the preferences of each drinker – which is probably why it should be added to our list of amazing gifts for her.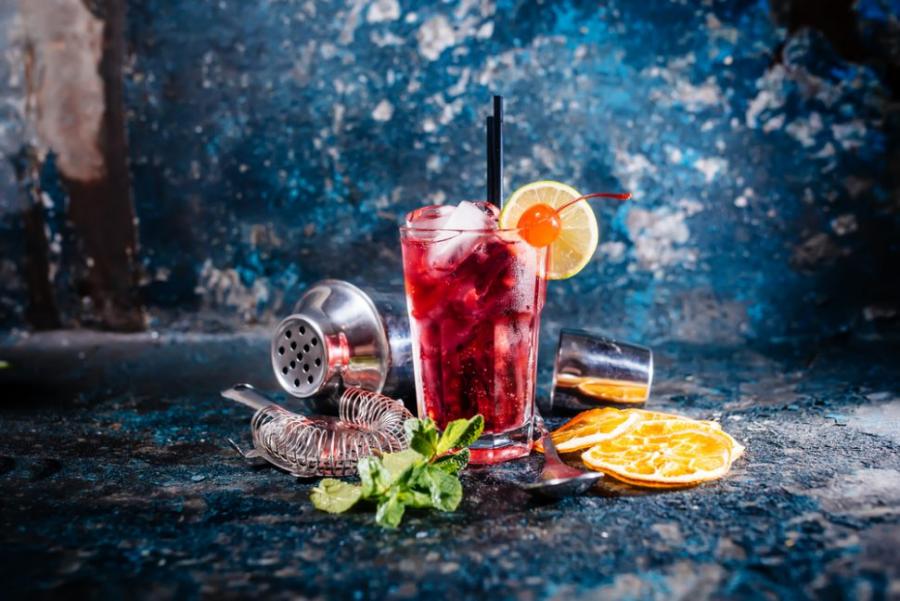 From there, 3 to 4 cocktails are prepared which will either suit or challenge the tastes of the drinker, depending on what they decide to do.
Of course, every drink is dressed up in tiki-style colorful glassware and adorned with pineapple, lime, coconut, and the odd flower.
The Bamboo Room really has taken the often stressful idea of visiting a cocktail bar and turned it into an intimate and relaxing experience.
The best part is drinks are never priced out of reason, which each cocktails coming in somewhere around $10 to $18, and  $26 to $28 for cocktails made for two to enjoy.
The bar's signature? A specially-crafted daiquiri poured over pineapple ice.
Staff also enjoy putting fun twists on the menu, including force-carbonated cocktails.
Don't be fooled, classic rum cocktails are still on the menu- guests can go for a Trader Vic's or Beachcomber if they so choose.
Rum super fans may also find that a trip to the bar brings along a chance to taste spirits that are impossible to find anywhere else in the city, mostly sourced by beverage director Kevin Breary on his trips around the globe.
Speaking to Inside Hook, Breary said: "The goal of The Bamboo Room is to have an intimate space where we can experiment and push the boundaries of tiki and rum cocktails.
"And the small size of the concept allows us to spend dedicated time with each guest, exploring their preferences and tailoring cocktails and spirits specifically to their palates."
It's definitely the double of Chicago's last smoking bar, Richards, yet tailored more towards cocktails and finery.
The exclusive bar can be found within Three Dots and a Dash at 435 N. Clark St. It's open 4pm to midnight Thursday and Friday, and 2pm to midnight Saturday and Sunday.
To reserve seats for a guided tasting, a $50 deposit is required at least two hours prior per person. To simply reserve a seat, a $35 deposit is required.
Deposits are then used to pay for the guest's first few drinks of the night.