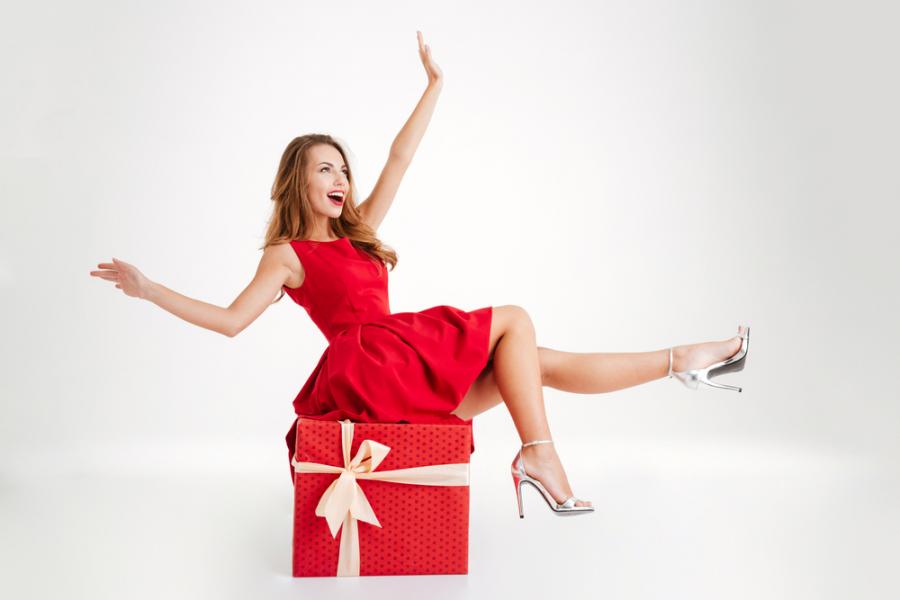 Gift shopping for your favorite woman can be quite exciting, but it's not exactly the easiest thing to do. A fantastic present that might make your mom's heart skip, for instance, may not do the trick for your 'better half.'
The chances are also good that she probably has pretty much everything, and has the scoop on what's hot and trendy.
Still, you know you have got to give the birthday girl a gift she'll be raving about many years to come. That's why we put together a comprehensive collection of 39 amazing gift ideas that are poised to wow the women in your life.
Whether it's your fashionista daughter, hard-to-shop-for wife, trendsetter girlfriend, work BFF or your beloved mom, we are positive you'll find rave-worthy birthday gifts for her on this list!
1- Twinkle In Time Custom Star Map for the Star Gazer
Twinkle In Time is an incredible online service that lets you create and order a personalized map which captures how the stars were arranged on a given date and location. You can pick the date she was born, graduation date or even the day she was proposed to.
It's hands down one of the best birthday gifts for her. But it can also be perfect for wedding anniversaries, graduations and other special occasions. If your woman recipient is an astrology lover, this present will simply knock her boots off. We are certain she will be happy to have the map hanging in her office, living room or bedroom.
2- Kool8 Water Bottle for the Tea-loving, Fitness Fanatic
You think the world of your favorite woman, and you want her to stay hydrated as well as have great-looking skin. If this is what you wish for her, look no further than Kool8 bottle. We named one of the best water bottles of 2019, and the Kool8 indeed lives up to the hype. Eco-friendly, BPA-free, built to last and double-walled insulated, it has everything you can dream of in a reusable bottle.
Kool8 bottle has a modern, stylish look and nice grip, which means it's designed to keep her sipping water or her favorite beverage whenever and wherever she is. The water bottle can hold up to 18 ounces of fluid and can keep your drinks cold for up 24 hours. And the best part, it comes with a tea infuser, making it the perfect gift for a tea lover.
3- Staub Cast Iron Round Cocotte (Dutch Oven) for the Avid Chef
Amazon
If you have used or seen a Staub dutch oven in action, then you know how amazingly handy it can be in the kitchen. That's why we think it is the perfect gift for the lady chef.
Staub dutch oven is flawlessly round, superbly built, and effortlessly easy to clean … it simply checks all the boxes for someone who loves to cook but hates the extra work.
This dutch oven can do just about anything, whether you want to simmer a hearty stew, braise veggies or slow cook meat. With Staub cast iron cocotte, you get quality at an irresistible price point. Besides, it fits perfectly in any panty and on most stoves.
If you are used to conventional cookpots, though, you must find this stove to be slightly on the heavy side. Of course, if you are interested in a more traditional choice of the dutch oven, you can go for Le Creuset.
4- Skagen Karolina Women's Watch for the Minimalis
Amazon
Kickstart her new year with something she will actually love to wear. This women's watch by Skagen Karolina is made from stainless steel and features an alluring Japanese quartz movement.
If your lady is fond of a minimalist feel and look in her jewelry, this gold watch with a mesh strap is what the doctor prescribed. The simple yet stylish face makes it a good fit for just about any style because it can match most outfits. The price isn't too shabby, either.
5- A Set for Host Wine Freeze Cooling Cups for the Wine Lover
Amazon
Every genuine wine fanatic knows that a glass of cabernet, chardonnay or pinot tastes great when chilled. That's why this set of Host Wine Freeze Cooling cups is the perfect present for your older mom. All she has to do is place these glasses in the freezer or fridge for about 2 hours. They will keep her vino tastefully cool, even during the sweltering months of summer.
They are BPA-free and designed to chill both red and white wines. Each glass comes with an insulated band made from silicone for an extra comfortable grip.
6- Garmin Forerunner 645 for the Marathoner
Amazon
Garmin Forerunner 645 Music watch was designed with the everyday runner in mind. Whether she's training for a local marathon or just want to keep an eye on her shape, if your favorite lady is serious about her fitness, she will truly adore this gift.
It can not only play her music playlists on the go but will deliver running feedback and data pre and post-run. It's pretty comfortable, gorgeous, and lightweight too. Overall, this is an affordable fitness gizmo she can wear all-day.
7- Nespresso Citiz for the Coffee Aficionado
Amazon
The chances are high that your recipient already has a coffee maker, but it doesn't hurt to give her an espresso machine. Nespresso Citiz will definitely be her best coffee upgrade for the new year. After 9 minutes of inactivity, the coffee machine switches itself off, making a great gift for an eco-conscious girlfriend, wife, best friend or mom.
Nespresso Citiz not only makes a great cup of joe but it's also drop-gorgeous. It also works super fast, bringing water to a boil in under 25 seconds. She can also adjust the cup size to meet her single-serve coffee needs.
8- Revlon One-Step Hair Dryer & Volumizer
Amazon
Revlon is a big name in the hair-styling department, and this one-step hair dryer and volumizer hot airbrush is one of their best products yet. It's a gift that your woman will love you more for. After all, you probably wanted to treat her to a blowout on her big day. This nifty hair-drying brush will give your loved one a solid couple of years of pampering, primping, and more. It doesn't matter if her hair flows or curled, this fabulous tool will transform them into silky, soft hair in no time.
9- Costa Farms Succulent in a Ceramic Planter for the Indoor Plant Enthusiast
Amazon
Succulents are all the rage as birthday gifts right now, and with good reason. They are uber-easy to grow and do well in indirect light that can be dim to bright. To thrive, the topsoil should be dry yet well-drained. That means it's perfect for any place in her indoors.
The ceramic planter is dotted with a light message: "life would succ without you." This sentiment could not be any truer for the birthday lady. Well, with a succulent and easy to maintain ceramic planter, you show her how you truly feel.
10- Serene Pumps by Kate Spade for the Risk-taker Shoe Lady
Amazon
Her wardrobe is probably full of colorful, odd-looking shoes that make a bold statement. Kate Spade New York Serene pumps are what she needs to add some more sizzle to her shoe collection. Well, if your fave woman is best-known for her extravagant fashion moves, then she'll absolutely fall in love with these block-heel pumps in bright pink, lavender, Amaretto, or yellow. The woolen texture will simply rock her world.
11- Polaroid Snap Instant Digital Camera for the Retro Pictures Fan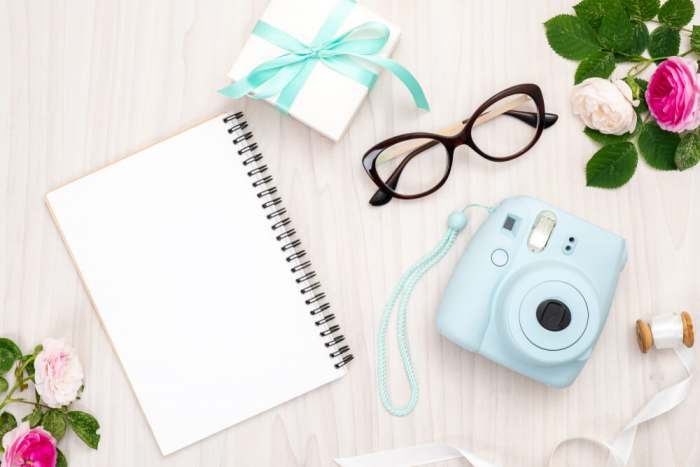 Your mom or wife probably had a polaroid camera in her teenage days. This Snap Instant Digital Camera is a delightful upgrade from that. It snaps clearer, higher-res photos that offer that retro look and feel of polaroid pictures. The icing on the cake is the embedded Zero Ink Printing technology. What that means is that she can take and print pictures in less than a minute.
It might not be good for Instagram selfies, but the reminiscence this instant camera brings will be all worth it. You can even share snapped photos without needing a computer connection.
Buy Polaroid Snap Instant Digital Camera on Amazon here.
12- Kate Spade pendant necklace for the Timeless Woman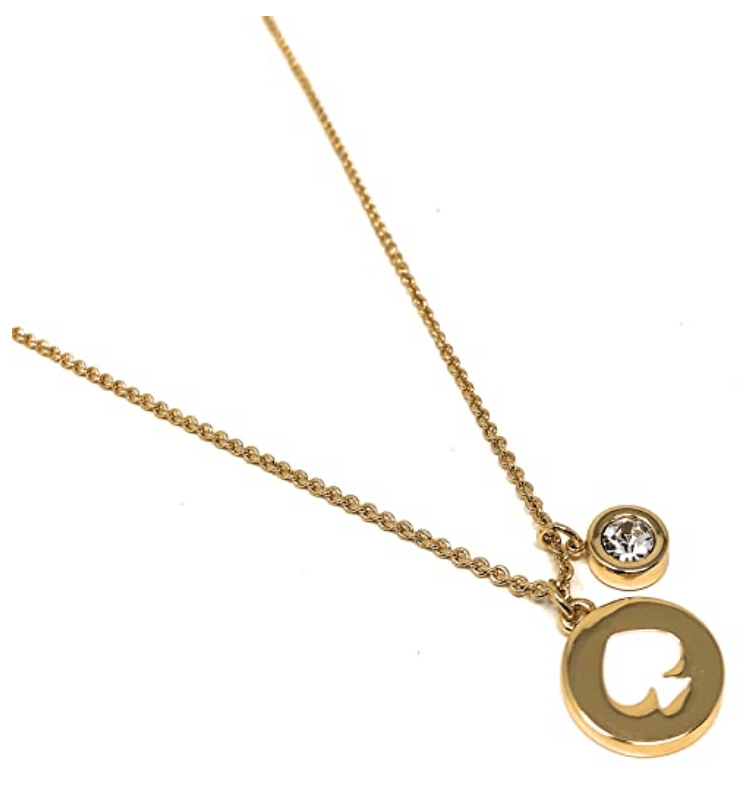 As a general gift-shopping rule, you must consider the person you are buying the gift for. If she is very picky when it comes to what she wears, you might want to hold off on getting her jewelry. That's unless you know exactly what she wants.
If the birthday lady is well known for her simple and timeless style, this pendant necklace from Kate Spade New York could be the answer. You can personalize it with her initials, and it can be dressed down or up. It is one of the most reviewed birthday gifts for her when it comes to necklaces. So women clearly adore it.
Buy Kate Spade pendant necklace on Amazon here.
13- Dash Mini Waffle Maker for the Brunch Enthusiast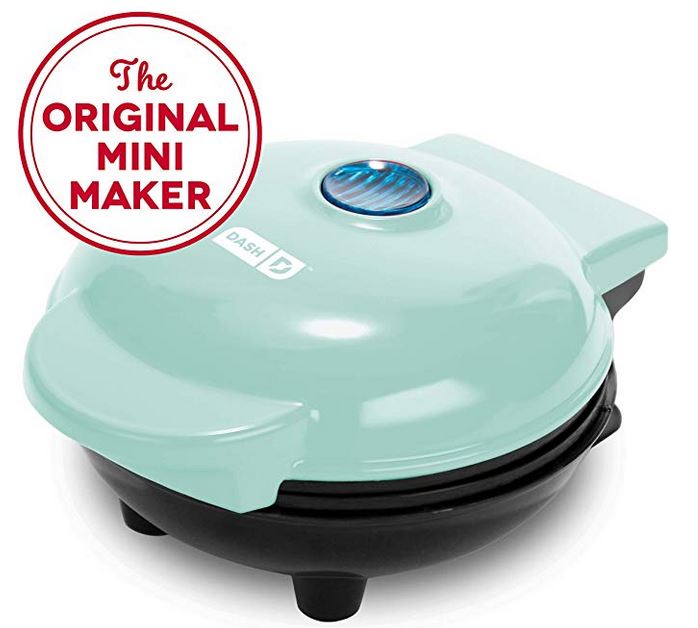 We all love a hearty brunch spread, don't we? Help take her brunch game to a whole new and exciting level with this mini waffle maker by Dash. It's portable, compact and super easy to use. Don't let its small size fool you; this kitchen machine can churn out hash browns, paninis, individual waffles and other go-to's for brunch.
Buy Dash Mini Waffle Maker on Amazon here.
14- Simplee Apparel Warm Faux Fur Coat for the Outgoing Woman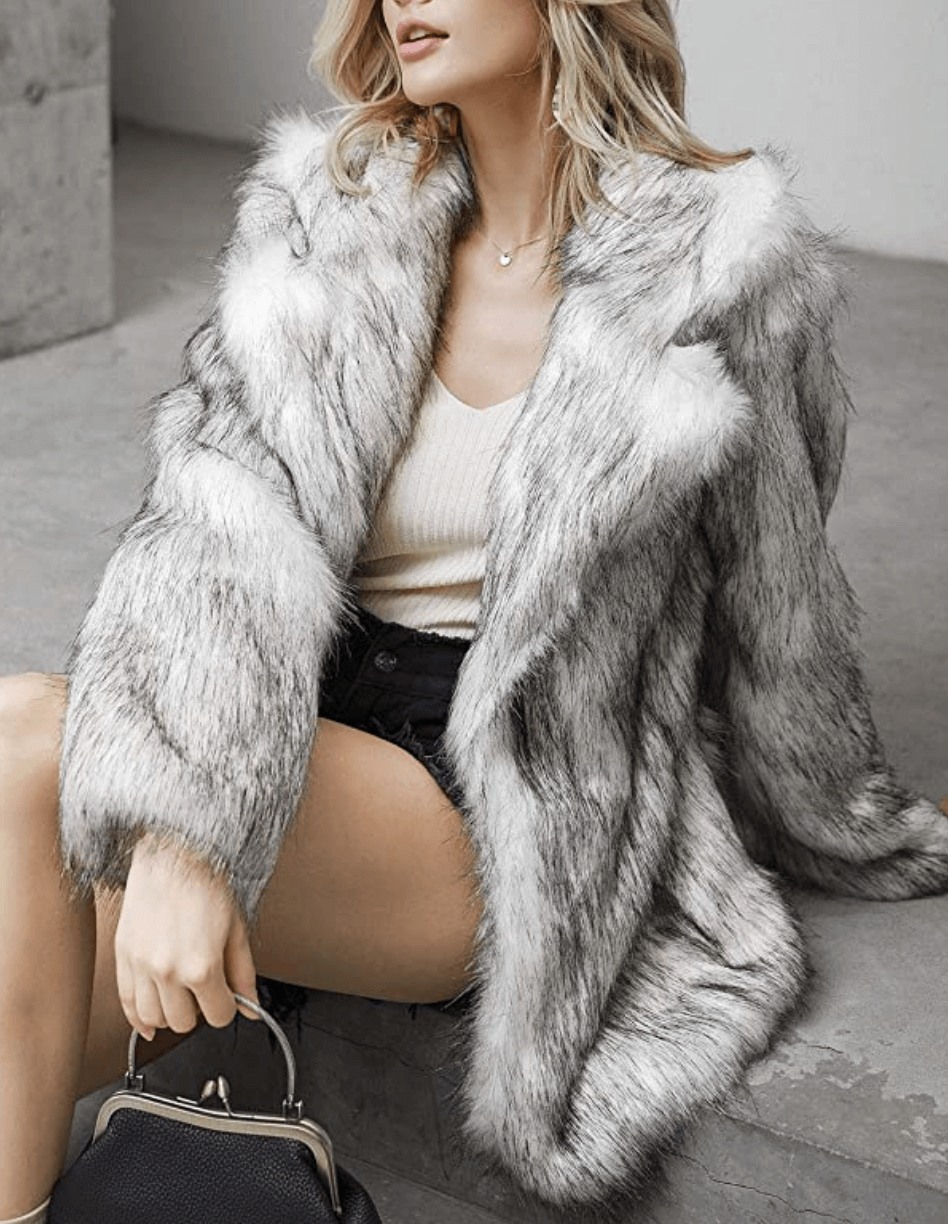 Looking for the best present for an outgoing lady? If she loves to go clubbing into the wee hours of the night, you can't go wrong with this warm, fluffy faux fur coat by Simplee Apparel. It's a long-sleeve overcoat that comes in beige, black, gray or color mixing.
Make sure that the color and style best fit her outgoing personality and attitude. Good thing, it a perfect look she can don to evening parties, cocktails, date nights, and every occasion in between.
Buy Simplee Apparel Long Sleeve Faux Fur coat on Amazon here.
15- Levenger 5-year journal for the Creative Type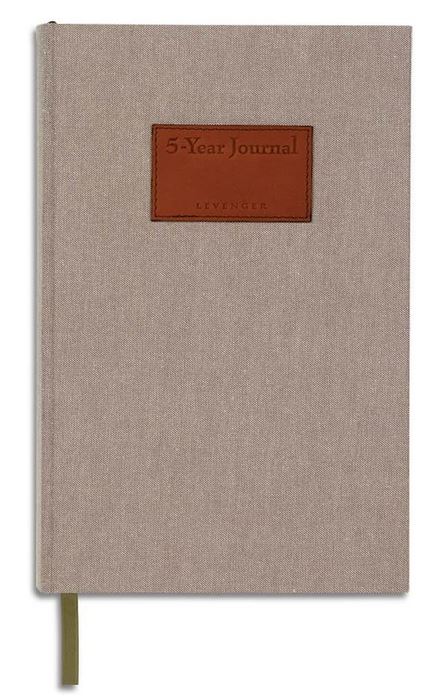 If she's the most sentimental yet creative person in the room, get her Levenger 5-Year journal. It comprises well-designed 366-pages in which she can note all her sentimental notes. She can use it to remember crucial dates and write down her small blurbs, therefore creating a memento and keepsake for her future. Levenger is one of the most experiential brands out there, and she won't be disappointed by this charming product. The whole setup is built to last, durable and comes with a cute ribbon bookmark.
Buy Levenger 5-year journal on Amazon here.
16- Picnic at Ascot Swivel Cheese Board with Knife Set for the Turophile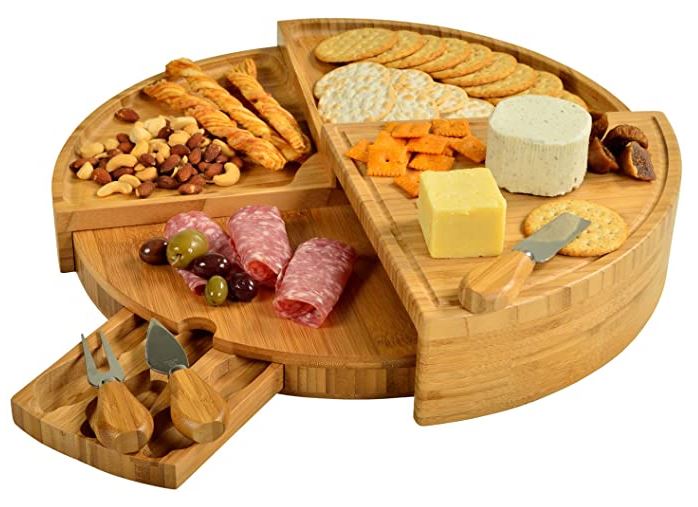 This compact cheese/charcuterie board by Picnic at Ascot is what a turophile, the ultimate cheese lover would love to receive on her birthday. Of course, if you want to take your parties to the next level, be sure to add this multi-platform, swivel board to your gift shopping list. There is a three-knife set, 18-inch board, and cute integrated drawer. She will never be bored digging into her stash of favorite cheese again!
Buy this Picnic at Ascot Multi-Level Cheese Board on Amazon here.
17- Chi Handmade Soy Book Candle for the Avid Reader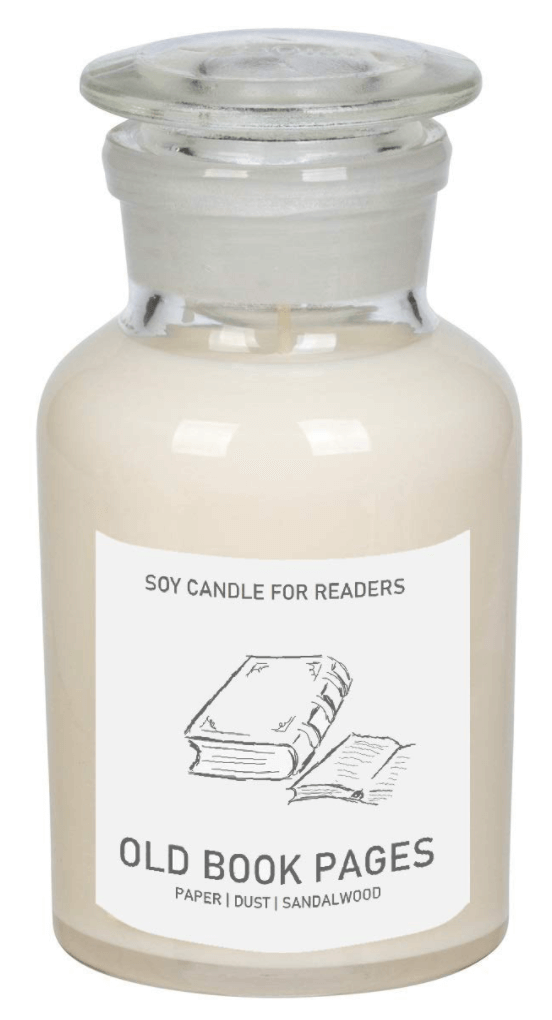 It's hard to stay motivated and stick to your reading list. If you know an avid reader in the room, this book lover's soy candle by Chi will make her jolly. After all, candle lovers and fanatic readers seem to go in tandem. This candle, believe it or not, gives off that distinct scent/smell of fresh ink, crisp paper pages, and ambered adhesive of a spanking new read. She will be happy to know that it's made from lead-free cotton wick and Californian soy wax for a burn that an eco-conscious reader will cherish.
Buy Chi book lover's soy wax candle on Amazon here.
18- Ayston Smart Food Chopper for the Kitchen Guru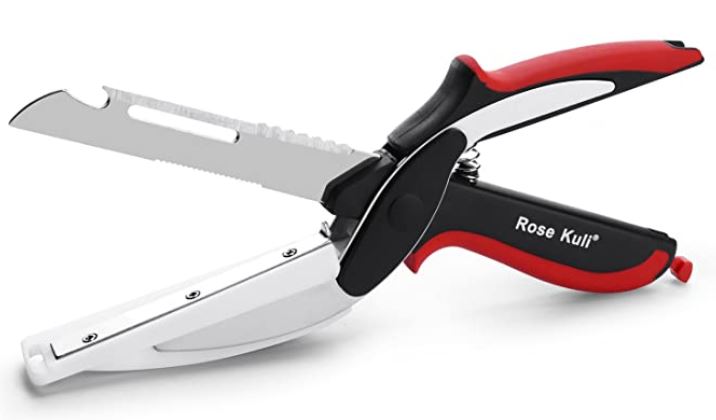 Does she need a snazzy way to chop in the kitchen? If she appreciates a well-designed tool that will take her kitchen experience to a new height, don't forget to get her this Ayston food chopper on her birthday. It's a six-in-one cutting device that compact and can do almost all slicing operations you can image. It can cut, peel, dice, carve, slice, and much more. Even better, it's an all-in-one dual-plane cutting board, chopper, bottle opener, fish scaler, and veggie/fruit peeler. With a high-grade stainless steel construction and silicone grips, this multi-tool is rust-resistant and long-lasting.
Buy Ayston smart food chopper on Amazon here.
19- YogaPaws Yoga Gloves/Socks for the Yogi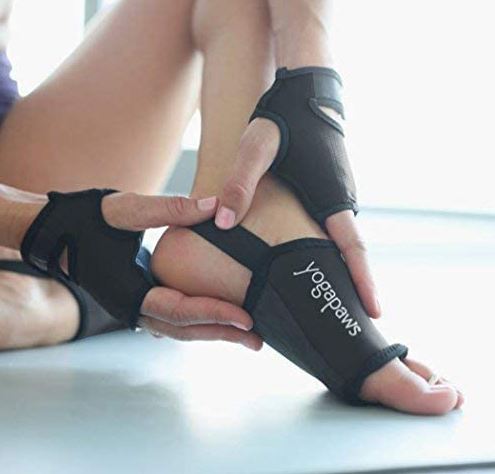 YogaPaws is a company that is redefining the world of pilates, yoga, meditation, SUP, and barre. This pair of yoga socks and yoga gloves by YogaPaws will help her ditch the bulky travel yoga mat. It comprises toeless socks with a natural rubber layer to grip the surface better. The fingerless gloves fit snugly and are breathable and comfortable. She will absolutely love the fact that the set gives a barefoot feeling to any yoga, dance, barre, pilates or other forms of mindful fitness.
20- AmuseND Portable Humidifier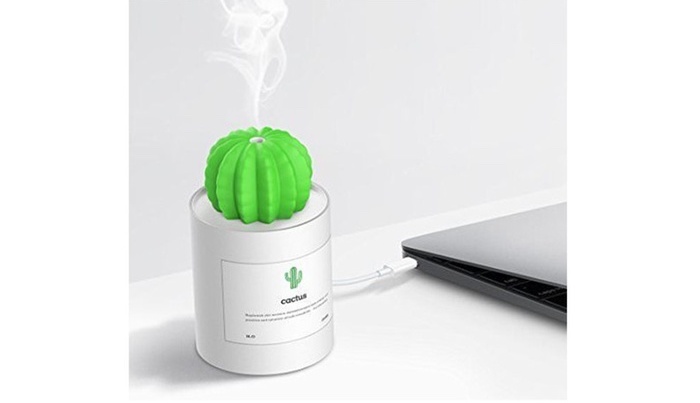 For under 20 bucks, you will score this cool mist portable humidifier by AmuseND. It's perfect for patios, beaches, and other outdoor expeditions. USB-rechargeable, she can take this completely lightweight anywhere she wants to bring in more moisture. It'll help keep her lovely skin moist and hair healthy when wherever the air is too dry. The beauty of it all is that the battery lasts long for hours between charges. With 7 breathing lights, it can incorporate instant serenity and ambiance to any indoor space too.
Buy AmuseND portable humidifier on Amazon here.
21- NU EVOLUTION Organic Mascara for the one with sensitive eyes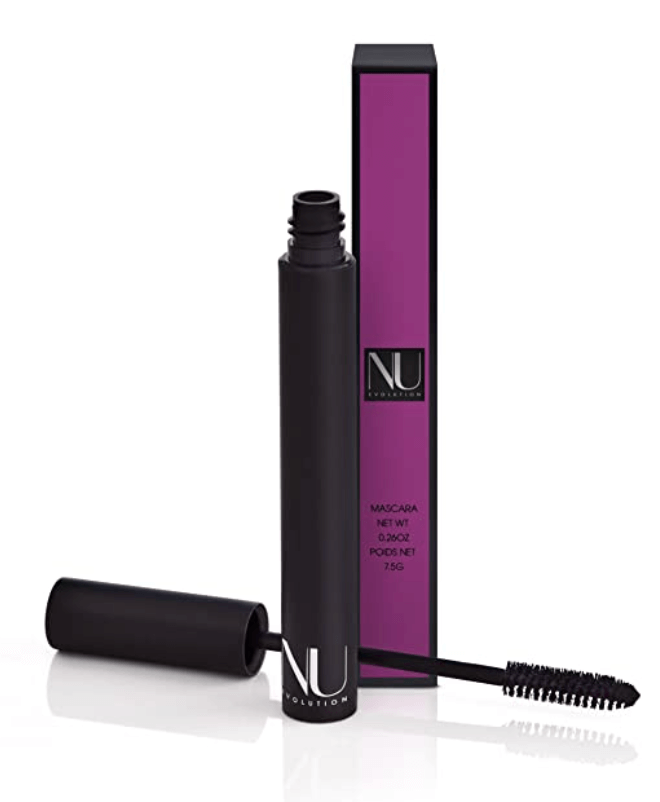 If the birthday girl often struggles with allergic mascara, this product by Nu Evolution will knock her socks off. As you might know, most Mascara brands are loaded with irritants, and yet they sit close to her eyes. If she has super sensitive eyes, she will be excited to know that NU EVOLUTION mascara is free from the harmful suspects like artificial dyes, formaldehyde, parabens, etc. Instead, they used 100% natural ingredients, including lavender, cinnamon, and beeswax. That means she will say adieu to flakes and clumps, and welcome long, gorgeous lashes that look amazing!
Buy NU EVOLUTION Organic Mascara (black) on Amazon here.
22- JONEG Electric Facial Cleanser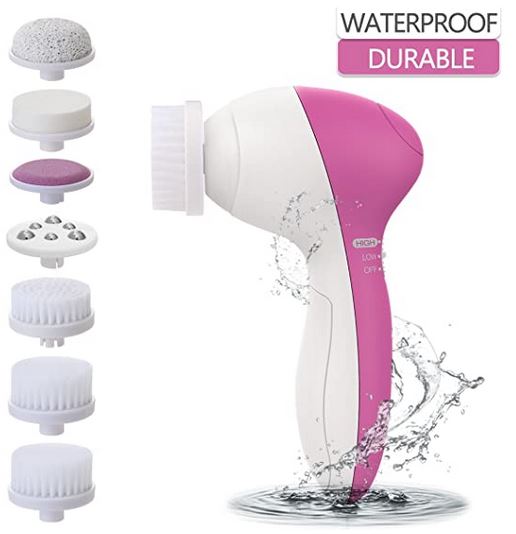 Looking for an effective electric facial cleanser that won't tear a big hole in your bank account? This JONEG facial cleansing brush delivers the same, if not better results as high-end cleansers but at a fraction of the cost. It's waterproof and superbly designed to get to hard-to-reach pores. It will effortlessly get rid of milia, dead skin cells, excess oil, makeup, whiteheads, and blackheads. In other words, this cleanser will help her say goodbye to skin irritation, acne and other blemishes in a breeze!
Buy JONEG facial cleansing brush on Amazon here.
23- iHome Shower Speaker Mirror for the Bathroom Enthusiast
This bathroom mirror doubles up as a waterproof speaker. It's equipped with a fogless surface, Bluetooth connectivity, hands-free calling and water-resistance like no other speaker-mirror combo you'll find out there. It's so loved that it has received numerous awards for its state of the art design. The suction cups help keep it in place, but you can move it around the bathroom as you see it fit.
Buy iHome shower speaker mirror on Amazon here.
24- OXO Good Grips, 3-Set Mixing Bowls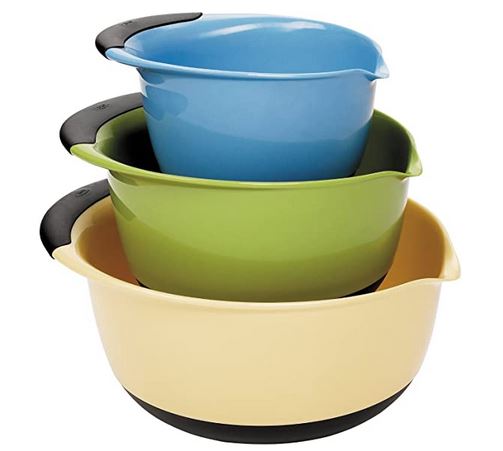 A set of bowls is a staple when it comes to birthday gifts for her, and this colorful set of 3 nesting mixing bowls is what she secretly wants. Each bowl offers a contoured pour spout, a comfortable grip, and is soft to touch. This means she can mix her ingredients without having to worry about some spilling all over the kitchen surfaces. The bowls not only fit snugly inside each other but also dishwasher-safe and easy to clean/store.
Buy OXO Good grips set of mixing bowls on Amazon here.
25- Fred & Friends Sloth Drink Markers for the Serial Party Host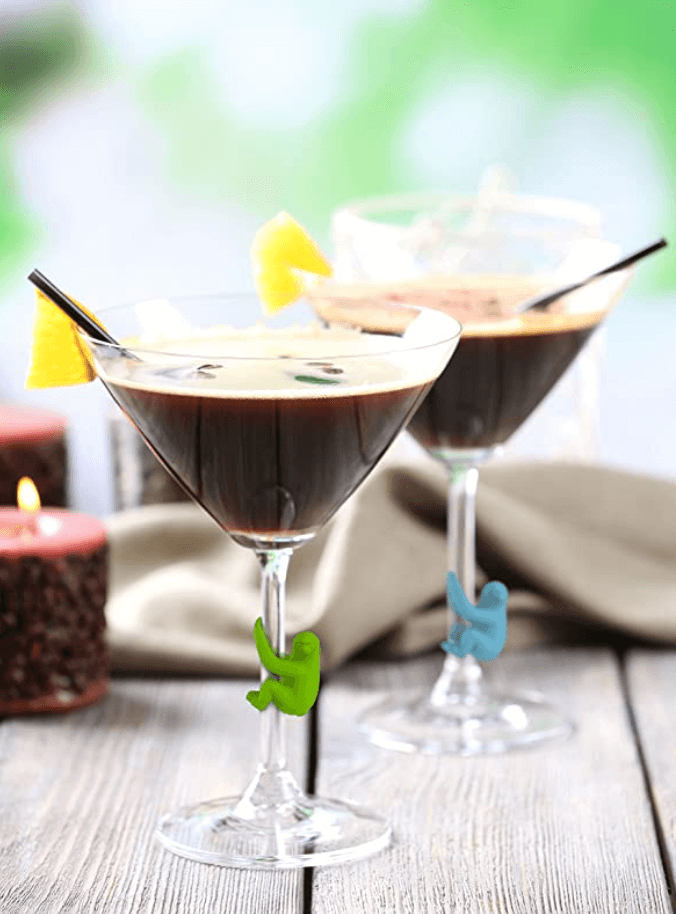 If she loves to host wine-tasting and other parties, this set of 6 sloth drink markers is something she doesn't know she needs. But she does. We are all guilty of not being able to locate our drinks after stepping out for a while at a party. These six adorable slot markers with different colors will cling onto the wine glass's stems, helping with easy identification. They are easy to clean.
Buy this slot drink markets on Amazon here.
26- VANESSA Hair Straightening Comb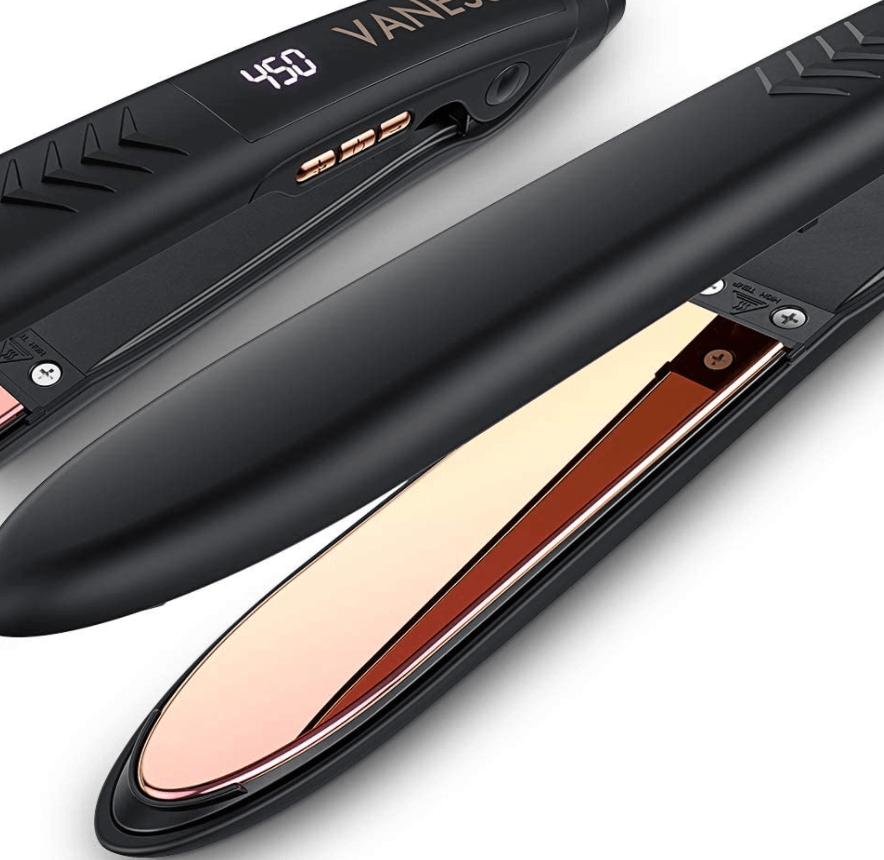 Treat her to something her hair yearns for. It's a workhorse that combines cutting-edge infrared heat tech and ceramic tourmaline plates to straighten her hair in no time. It separates and surrounds hair strands, styling them from all angles. The outcome is quite a sight – damage-less, frizz-free and silky smooth hair. The negative ions will help give her that sought-after shine and luster.
Buy VANESSA straightening comb on Amazon here.
27- Fred & Friends Toothpick Dispenser for Sea Lover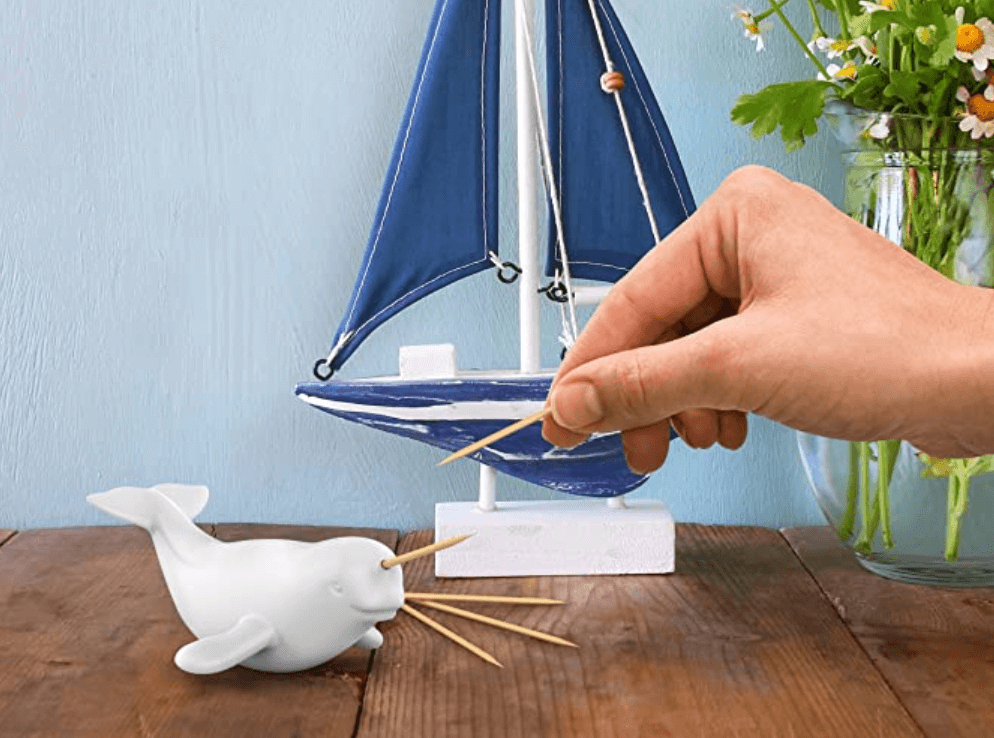 This cute toothpick dispenser has a narwhal shape that every sea lover dies to get hold of. It might be the most adorable thing she will ever have in her kitchen. It is made of matter porcelain and has a capacity of 25 toothpicks. With removable fill plug, sea-theme and glossy finish, this accessory is certainly a conversation starter.
Buy Fred & Friends narwhal dispenser on Amazon here.
28- Secura Electric Wine Opener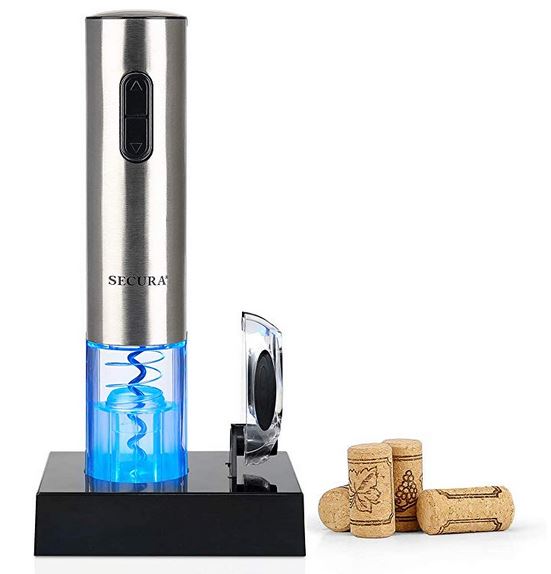 Don't we all hate opening wine bottles? Using this electric opener with auto corkscrew will take the hassle out of the whole process. You'll be surprised how this Secura tool will undo the cork in a matter of seconds. The good thing is that it comes with rechargeable battery, as well as inbuilt LED light, foil cutter, and charging base. She will love the fact that the housing is made of stainless steel, which means its durable and built to last.
Buy Secura Electric wine bottle opener on Amazon here.
29- Herbivore Botanicals Blue Clay Soap Bar for any woman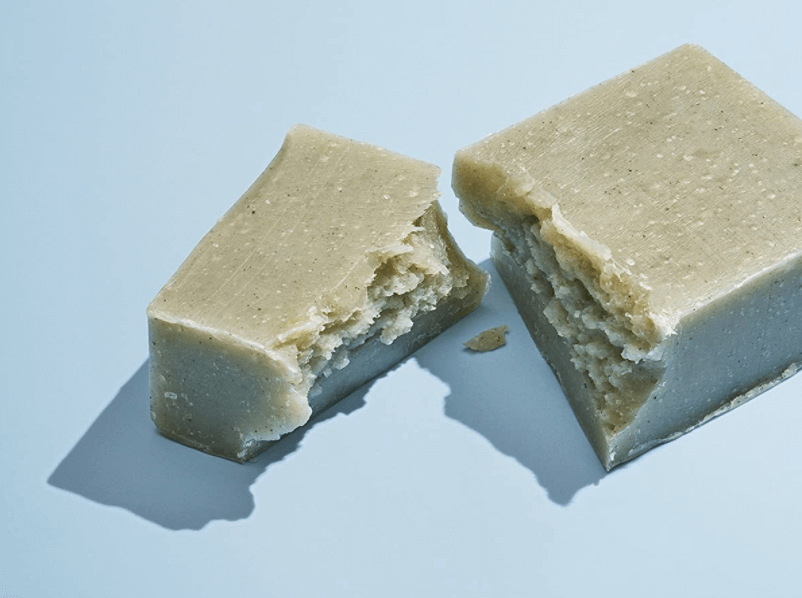 She needs her skin to glow and look youthful at all times. And you are probably trying to find a gift on a budget. This Herbivore Botanicals clay soap bar is your best shot. She can use it as a facial cleanser or body scrub, clearing up her skin without leaving dry spots. It's handmade from Russian Cambrian clay, which is best known for its balancing, cleansing and clarifying properties. Plus, this each soap bar is infused with lavender oil to help tighten the pores and add sweet aroma.
Buy Herbivore Botanicals blue clay soap bar on Amazon here.
30- HOYOFO Travel Drawstring Makeup Bag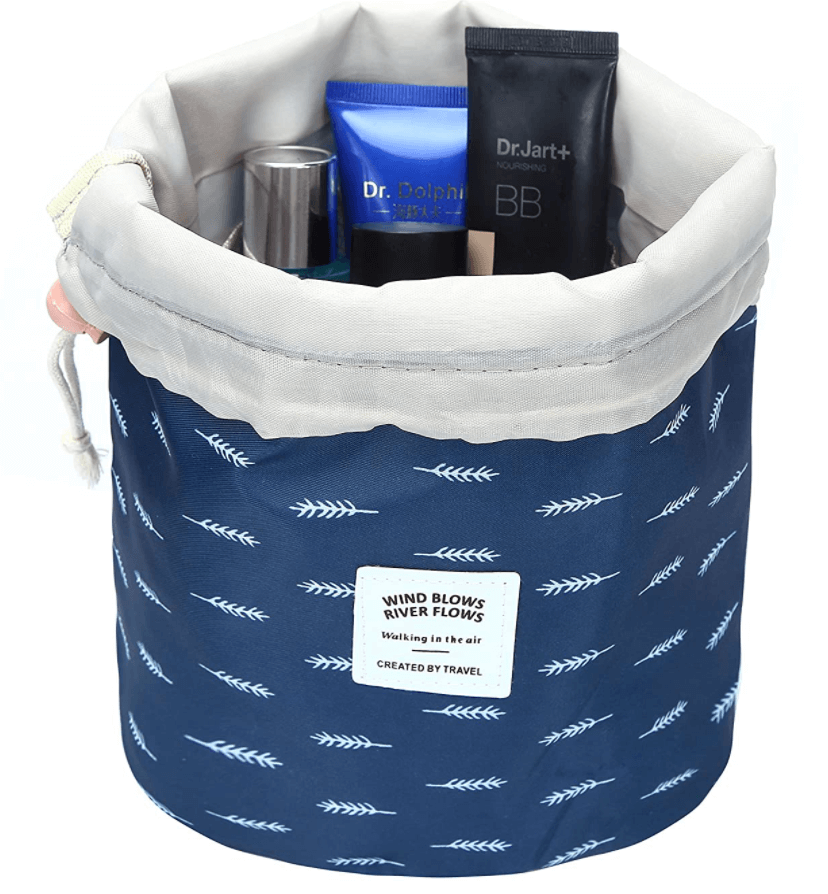 Pssh… don't tell anyone it costs just $10! This HOYOFO drawstring makeup bag is roomier than thou. It can accommodate just pretty much every makeup and accessory any woman may want to take on her trips, thanks to a PVC pouch, mini zipper pouch, and cosmetic pouch. The wash-safe and waterproof coating safeguard her precious makeup from spills, messes, and whatnot. Currently, you can get it in blue or pink. Either way, it can hold all her lotions, conditioners, shampoo, full palettes, and makeup brushes!
Buy HOYOFO travel drawstring makeup bag on Amazon here.
31- Stellar Factory Werewolf for the Game Enthusiast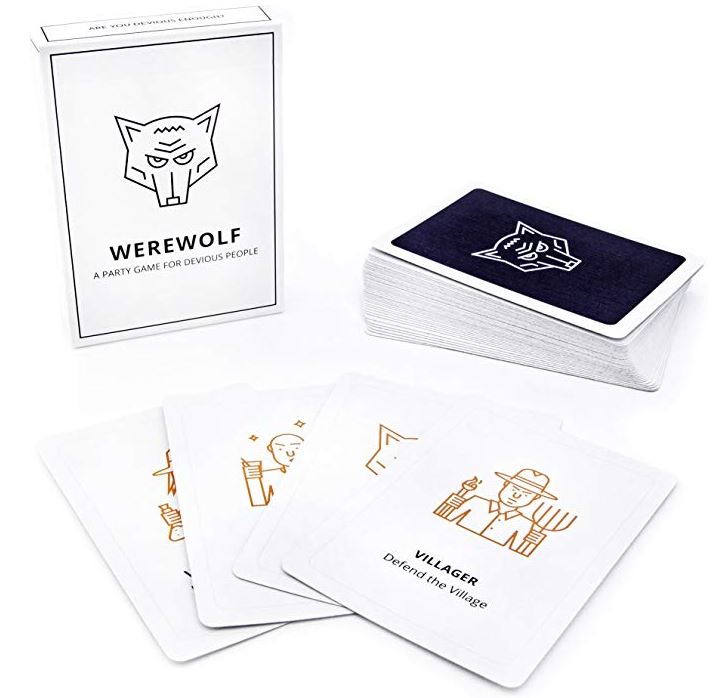 If the birthday girl loves pursuit games, she will love Werewolf by Apostrophe Games. It is a card game that involves a great deal of remarkable acting, deceit, and lies. The cards show your role, whether that is a werewolf, village sot, witch, moderator, doctor, see or just a villager. When everyone has closed their eyes, the werewolf picks someone to devour. The following morning, all the characters have to fit into their roles and find out who the killer is, which makes it so thrilling and adrenaline-packed.
Buy Werewolf game on Amazon here.
32- Fu Store Mermaid Tail Blanket, $20, Amazon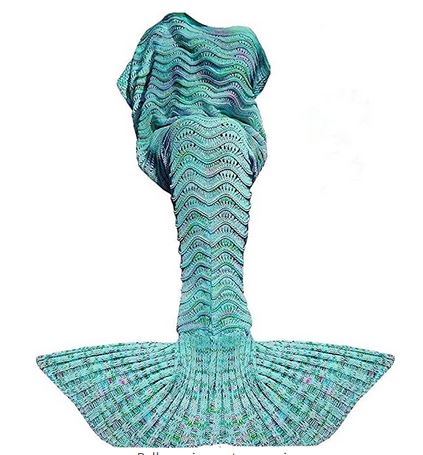 If she really loves to snuggle with a book in front of a fireplace, then your birthday girl will freak over this Fur Store mermaid tail blanket. It is for sure one that will tickle her fancy if she likes mermaids. It's hand-fracted from all-natural, non-allergic materials. You can choose one for her from a choice of 6 beautiful colors – blue, mint green, purple, white, rose red, and red.
There you have it – 39 fabulous ideas for birthday gifts for her. Some are super trendy, while others are so cute she will not resist them. Whatever the case, pick the one that best matches her taste, personality and style. If you are on a budget, there are plenty of pocket-friendly gifts on this list to choose from.
Buy Fur Store mermaid tail blanket on Amazon here.
33- Sleek Wall Calendar for the Organized Freak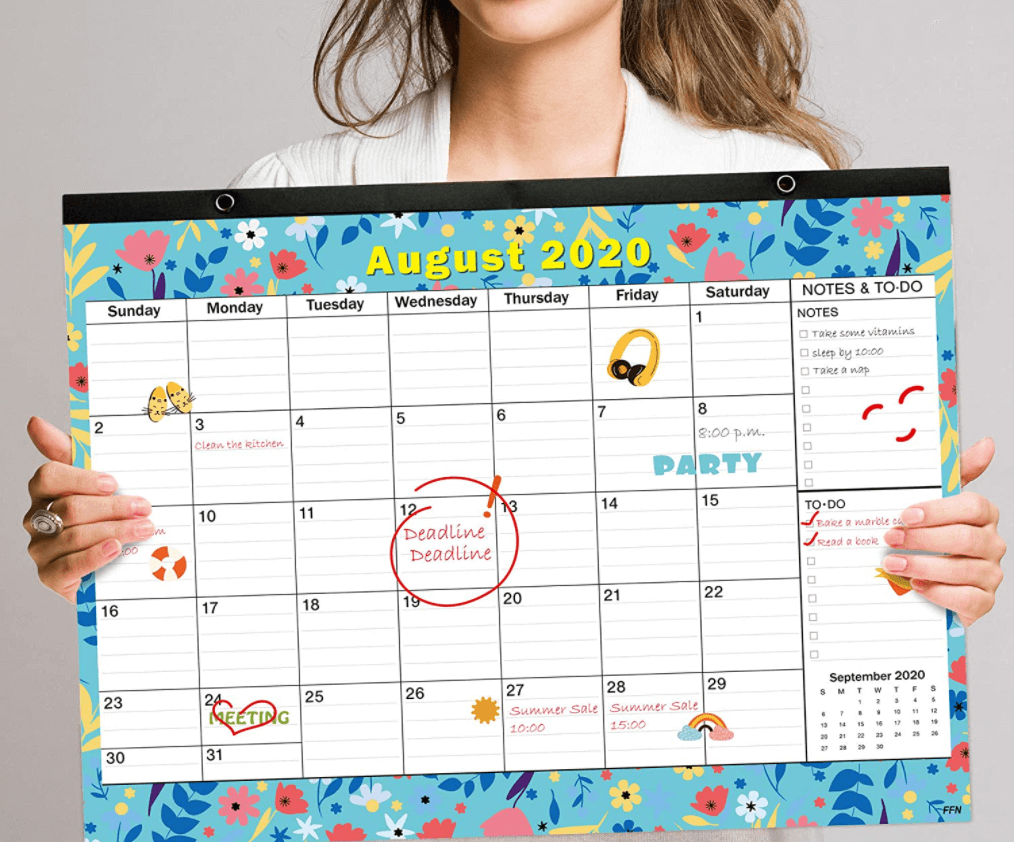 Everyone knows that one lady who likes to stay on top of everything. She likes to plan out every little detail weeks, if not months ahead. Whether it's vacations, weddings, family get-togethers, birthdays, you name it. If this sounds like your favorite birthday girl, this illustrated lemon wall calendar by Global Printed Products will help her stay organized and keep her life in perfect order year-round.
Buy Sleek Wall calendar on Amazon here.
34- Carolina Herrera Good Girl Eau De Parfum for the Fragrance Collector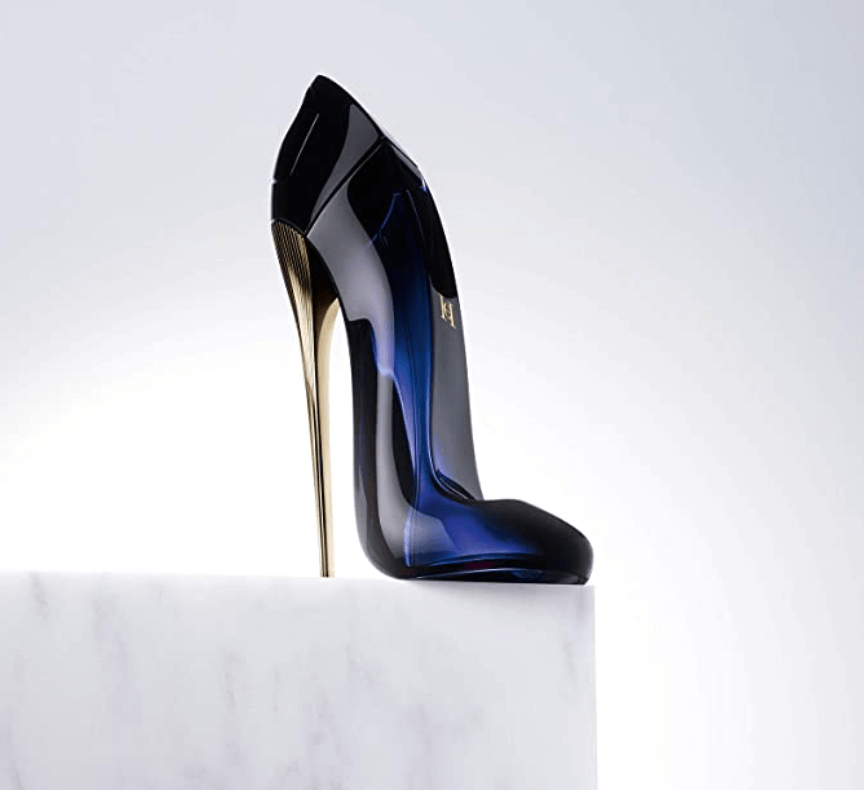 If the birthday girl is an avid perfume or fragrance collector, this Good Girl Eau de perfume by Carolina Herrera will delightfully fit the bill. It's a glitter spray which is available in 80 ml (2.7 oz) packaging.
This top-shelf fragrance features night floral notes of white flowers, alongside other stronger scents. You will be glad to know that there's a subtle balance between the more effusive suede scents and floral notes, making it a collector's gem that she will like.
Buy Carolina Herrera Good Girl perfume on Amazon here.
35- Airblasters Pink Crystal Salt Lamp for the Home Decor Champ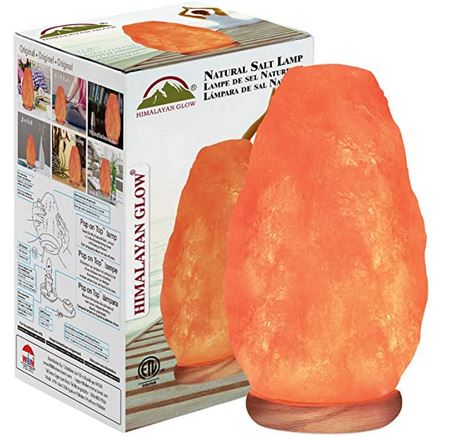 Himalayan pink salt rock has been touted to have numerous health and spiritual benefits. They are thought to help cleanse the air and restore a sense of calm, relaxation and peace. Where can I sign up?
Even if she doesn't buy the health rhetoric, a Himalayan salt lamp is quite a looker, which is why it has become an overnight sensation in the home decor arena. It gives off a warm, amber glow that can transform the ambiance of a room in a jiffy. This salt lamp by WMB has an adjustable knob, wooden base, and is compact.
Buy Airblasters Salt Lamp on Amazon here.
36- Amazon Gift Card for the Too Picky One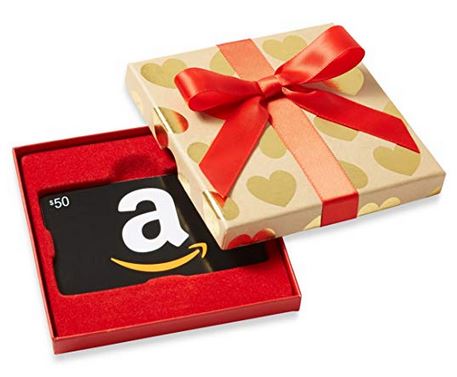 Are you not completely sure what gift to buy for her? Buying gifts for some individuals can be an arduous task. If that is that case your recipient, don't hesitate to get her an Amazon gift card. After all, everyone loves a great-value Amazon Gift card.
37- Enduring Decor Aromatherapy Essential Oil Diffuser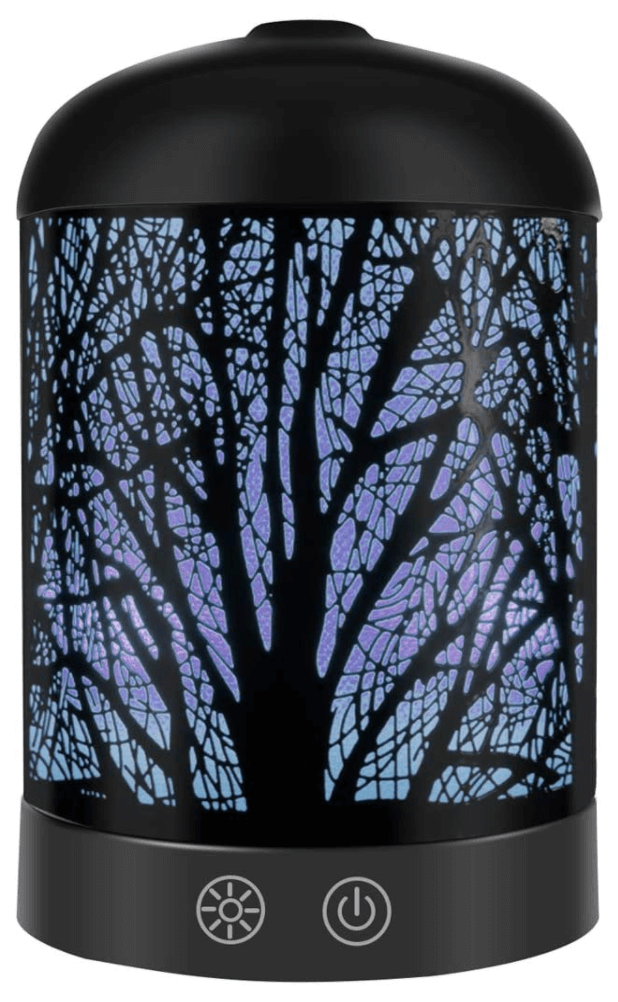 A chic aromatherapy essential oil diffuser that disguises itself like a candle is one gift she will certainly be glad to get. Plus, the whole setup is gorgeous, which means it'll fit right with her bathroom or bedroom decor. This diffuser makes a bold statement and creates serenity and atmosphere that any forward-thinking woman would love. Its cut-out tree design and candlelight effect will definitely bring more character into her room. The diffuser comes with 4-hour operation time and handy controls to regulate power, mist, and brightness.
Buy Solidpin aromatherapy diffuser on Amazon here.
You Might Also Like: