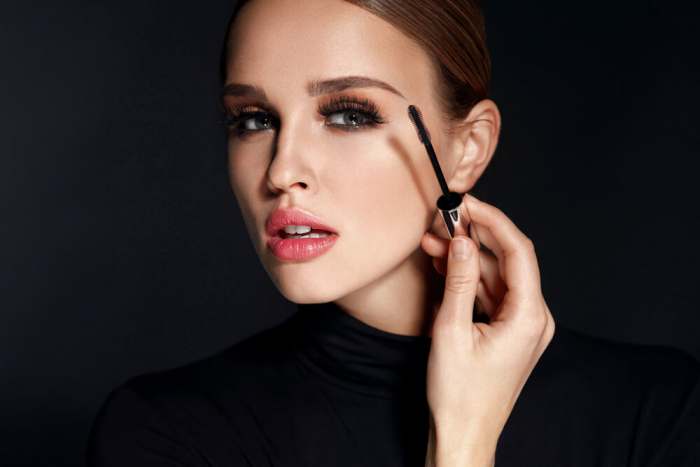 1 new from $20.00

Last update was on: November 28, 2023 7:55 pm
Luxurious, deep, rich black mascara
Natural and organic ingredients that hydrate, condition, thicken and volumize eyelashes for beauty without toxicity
Made without parabens, formaldehyde, artificial dyes, and other toxins and irritants linked to cancer; cruelty-free, not tested on animals
Sleek, black tube compartment with brush extending from cap
Inspired by global fashion and culture as well as NU EVOLUTION's commitment to the "green cosmetics" manufacturing revolution
A thoughtful present can be a perfect way to remind your loved one of how much you care. Fortunately, if you want to offer something to a woman that loves make-up and cosmetics, it is not so difficult to offer a present that in is line with her interests. NU EVOLUTION Black Mascara is a luxurious, deep and rich mascara which can be the supreme option for impressing a woman in your life.
We included this item on our list of best birthday gifts for her, where we have rounded up gifts that come close to being universally inspiring for gift-givers, no matter the occasion. Something unique to flatter your wife for Valentine's Day or to show your gratitude to a family member on her birthday, such as a younger sister or a caring mother and grandmother – we are sure our list will be a great aid during this fun, yet challenging chase of finding ideal presents.
NU EVOLUTION is a revolutionary brand equipped with a wealth of professional experience that believes you can look fabulous without applying any kind of health risk. Armed with knowledge gained through extensive research, the founders set out to create a natural and organic cosmetic brand, with a wide color selection, innovative formulas and packaging that reflects their passion for fashion, beauty and pop culture from all over the world.
NU EVOLUTION Black Mascara is made from hydrating oils that nourish and protect lashes.  Rich wax, rice powder and other natural ingredients add thickness, definition and a voluminous glamorous effect. Created for beauty without toxicity, this mascara is a fantastic addition to any lady's makeup collection.
If you do a survey of many women, most will agree that mascara is an essential part of their beauty routine. By lifting and darkening the eyelashes, it is easily possible to brighten up the entire face and rejuvenate the eyes. A good mascara delivers what it claims it will do, and NU EVOLUTION does not disappoint.
The perfectly shaped brush allows the formula to flawlessly glide and accentuate each lash. Ideal for coating every single hair, you can easily swipe the mascara even on your bottom lashes without creating a mess. The narrow tip of the brush reaches the inner and lower lashes to separate them; the thicker part adds intense color to the rest of the lashes.
NU REVOLUTION proudly produces cosmetics that do not include any parabens, formaldehyde, artificial dyes, talc, sulfites or sulfates, petroleum artificial fragrances, gluten or any other toxins that might irritate your skin. Furthermore, this is one mascara that can be used every day knowing with confidence that there has been no animal testing during its production process.
Now, more than ever, it is extremely difficult to avoid the toxic chemicals that seem to be found in everything from food, cosmetics, household products, clothing and even air or water. Each day we are bombarded with a multitude of choices that have a huge impact on our wellbeing; it is our responsibility to inform ourselves so  we can make right decisions.
For consumers who are trying to be environmentally and animal friendly, NU EVOLUTION Black Mascara is the perfect choice. Committing to live a healthy lifestyle and to carefully select the items they consume or apply to their skin, NU EVOLUTION users do not want their health to suffer simply to obtain flawless looking skin or highlighted eyes.
There is nothing beautiful in the toxic ingredients found in most products on the market; this is why the brand stands behind all of the organic ingredients used in their products. Their goal is for each woman to be able to use high quality and stylish products without compromising her own well being or the world's natural resources.
The customers are thrilled about this sleek and friendly black mascara and recommend it for both daytime casual looks and elegant night styles. They love the pigmented color and the light consistency, and are surprised when noticing how long the effect can last. Despite the fact that the mascara is not waterproof, its texture can offer lashes a bold color that will last all day long.