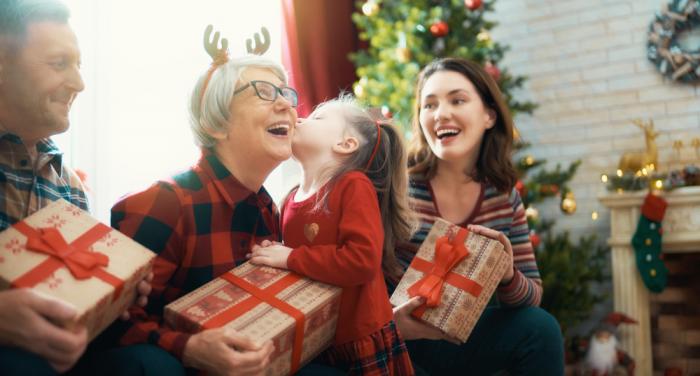 The lucky grandma in your life deserves the best present, whether on Christmas, her birthday, wedding anniversary, Mother's Day, or just because. After all, she's always showering you with gifts, hugs, sound advice, and baked goodies.
It is high time you show your grandma that you're truly glad she is in your life with a gift that's just as thoughtful, loving, and remarkable as she is. Given that she's the best gift-giver ever, finding the perfect gifts for grandma is no walk in the park.
But don't worry — we've got your back!
From personalized jewelry and custom star maps to heirloom souvenirs, here are 43 best gifts for grandma that will remind her how thoughtful and appreciative you are.
You have a ton of options that are sentimental and have a range of prices — and they'll remind your nana that she is the light in your life and the matriarch of the family.
1- TwinkleInTime Custom Star Map for the Sentimental Grandma
Let's be honest: your grandma will love just about anything from you, as long as it's thoughtful and comes from the heart. What better way to warm your gram's heart than with a gift that commemorates a special moment or event in her life?
TwinkleInTime is hands down one of the most sentimental personalized gifts for grandma. It's a personalized star map that depicts the night sky on a specific date and place. You can create one for when she was born, when she got married, or any other milestone in her life.
2- Kool8 Water Bottle for the Active, Tea-Loving Grandma
There's nothing quite as thoughtful as giving the gift of health and wellness. And that's exactly what Kool8 is — a gift of all-day hydration. This water bottle is compact, lightweight, and drop-dead gorgeous, a complete package for an active grandma who loves jogging, hiking, walking, and so forth.
Named "the best water bottle of the year," it features stainless steel construction, double-wall vacuum insulation, and BPA-free materials, so it's strong, eco-friendly and built to last. It also comes with a tea infuser, something that will put a big smile on the face of your tea-loving grandma.
3-
Donna Sharp
Chunky Knit Blanket for the Cuddle Bear Grandma
Amazon
Grandmas love to cuddle up on the sofa to watch TV or read a bedtime story with their grandkids. This extra-soft handmade knit throw is the perfect companion for these unforgettable moments.
It's roomy enough to keep you and your grandma warm and cozy during those chilly evenings. This chic chunky blanket comes in different sizes, from 32-inch by 40-inch to 79-inch by 79-inch for more cuddling. It's available in 12 muted or bright colors, from yellow to khaki.
4- Conair Lighted Vanity Mirror for the Fashion-Forward Grandma
Amazon
If your grandma struggles with lighting when putting on her makeup, this sensor lighted vanity mirror by Conair will make her heart skip a beat. It comes in four beautiful stainless steel shades, including white, rose gold, pink, and brushed.
Cordless with 5x magnification, this vanity mirror lights up automatically when grandma looks at it. This makes it easier for grandma to ensure her contours, eyeliners, and overall makeup is flawless and color-correct.
5- Knock Knock Fill-in-the-Blank Gift Journal for the Sentimental Grandma
Amazon
This clever What I Love About Grandma journal makes it easier to make your gift as sentimental, serious or sweet as you want. All 115 pages include fill-in-the-blank statements so you can show grandma how you truly feel about her.
With prompts like "I love the way you …," it's easier than ever for grandkids to make grandma feel loved and cherished. Help make grandma's day with these beautiful sentiments!
6- Homesick Grandma Gift Candle for the Candle-loving Grandma
Amazon
Antique tea light candles may have lost their luster with grandmas, but this cinnamon scented candle from Homesick will make your grandma happy. This is one of the best gifts for a grandmother who seems to have everything.
With the spicy aroma and floral fragrance, this long-burning candle will warm your grandma's heart and wake up her senses with sweet-smelling scents. It's made from 100% soy way, so it burns cleanly and safely, making it an eco-friendly present.
7- Kovot Caterpillar Glass Bud Vase for the Floraphile
Amazon
Your grandma can't get enough of flower vases? This unique caterpillar-shape flower vase is a floral vase that can house four bouquets at the same time. Three glass buds are interconnected to create a vase that's perfect for grandma to show off her precious flowers.
The floral vase comes in four lovely sizes: small, large, and extra-large. It's super easy to fill up the vases because they are interconnected. This gem is a decorative masterpiece.
8- Deluxity Lightweight Crossbody Bag with Tassel for the Minimalist
Amazon
Is your grandma always losing things? Is she looking to down-size her lifestyle? This top-notch crossbody bag with tassel has an open pouch and a zip pocket for her keys, lip balm, makeup, phone, and whatnot.
It's compact, stylish, and practical, so your nonna can stay on top of her style and organization. It's a win-win. The bag is crafted from faux leather, and comes in a variety of 42 colors, from tan to red.
9- Sunbeam Heated Throw Blanket for the Grandma who often complains of Cold
Amazon
A warm and cozy throw blanket is always a win for a grandma (as you may have noticed on this list). But this heated plaid blanket takes the cake. It is not only extra plush and soft, but also comes in three convenient heat settings so that grandma can choose just the right amount of warmth.
Equipped with ThermoFine technology, this throw blanket is dryer safe and machine-washable. It comes in six patterns, including cheetah, walnut and zebra.
10- 2020 Planner for the Organization Freak
Amazon
This 2020 Planner by Good Housekeeping is perhaps one of the most practical gifts for grandma. Aptly titled Live Life Beautifully: 365 Days of Ideas & Inspiration, it's a planner, memento and scheduler, all wrapped into an elegant journal.
With it, your grandmother can get a handle on all aspects of her life, including keeping track of social events, appointments, and day-to-day tasks. It also includes inspirations for self-care, recipes, and exercises.
11- Happiness Boutique Statement Earrings for the Chic Grandma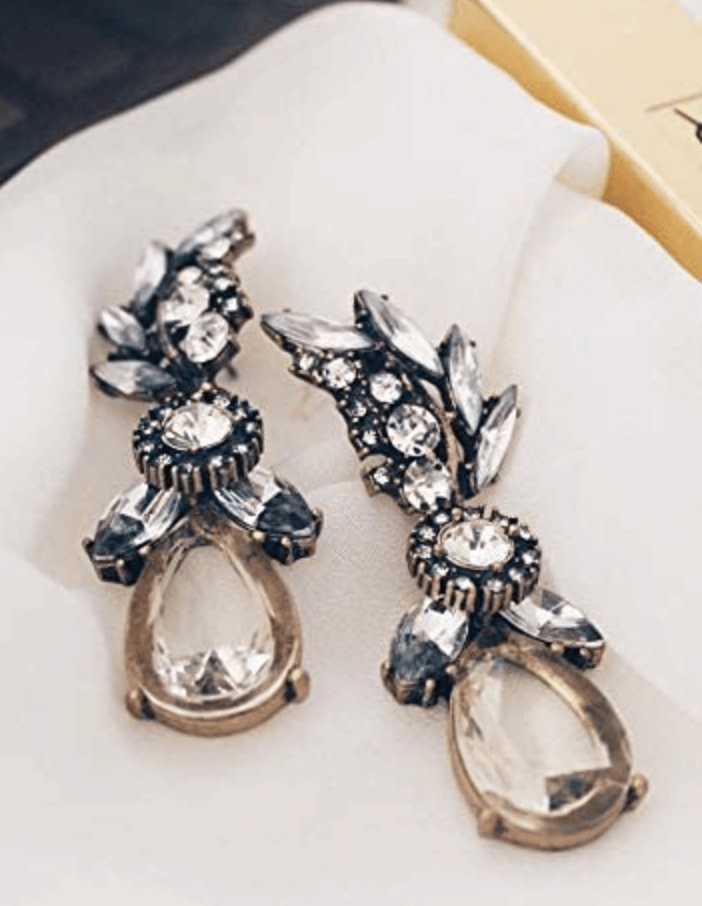 Not sure what to get your fashionista grandma? Let her know that you agree with her fashion sense with these statement drop earrings in vintage-style gold metal encasing faceted rhinestones. This pair is a clear color chandelier earring that will add oomph and pizzazz to any outfit.
With these rhinestone gems, your grandma can add a ladylike flair to just about any outfit, from pantsuits to full-length bohemian dresses. Each pair is packaged in a gift box ready for gifting.
Buy Happiness Boutique Statement Earrings on Amazon here.
12- Perlier Bath Honey Cream for the Bubble Bath Fan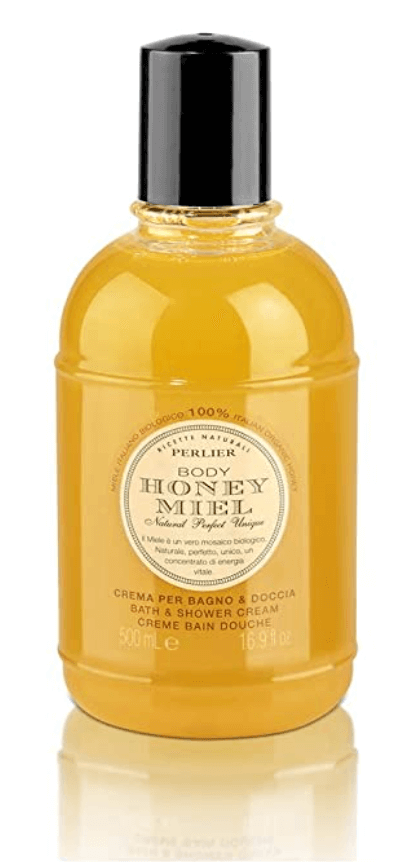 Help the queen bee kick back and relax after a busy day with a creamy, perfumed and sweet-scented bath. One of the most wellness-forward gifts for grandma, this Perlier formula rejuvenates, nourishes and moisturizes the skin, helping restore that youthful glow and look to her skin.
Made from 100% organic Italian honey, it's all-natural, freshening, and great for long baths. It's also an amazing massage oil designed to be used on damp skin.
Buy Perlier Bath Honey Cream for the Bubble Bath Fan on Amazon here. 
13- Amazon Echo Show 5 for the Gizmo-Loving Grandma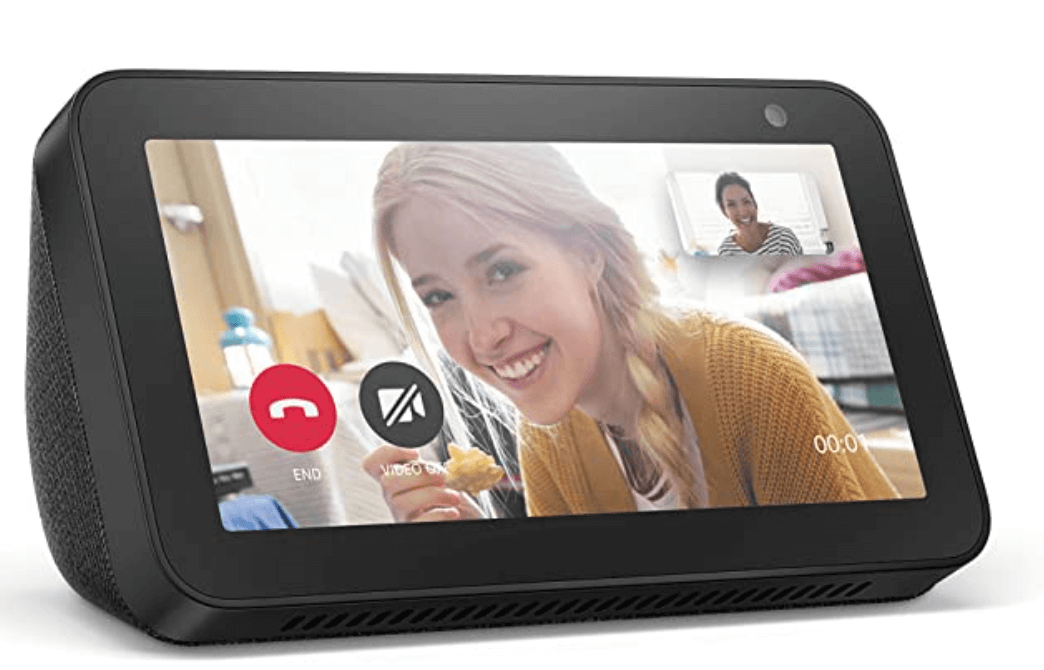 If she loves gadgets, this one of the best Christmas gifts for grandma this year. Your gizmo-loving grandmother can take advantage of Echo Show 5 to get her many questions answered by Amazon's Alexa, play her favorite music, and even catch up on her DIY sewing or baking projects.
If she's looking to learn some new tricks in the kitchen, your grandma can use this nifty gadget to watch tutorials for recipes, and much more. It's intuitive and easy to use, plus the screen brightness is easy on her eyes.
Buy Echo Show 5 on Amazon here.
14- G2PLUS Floral Apron with Pocket for the grandma who has everything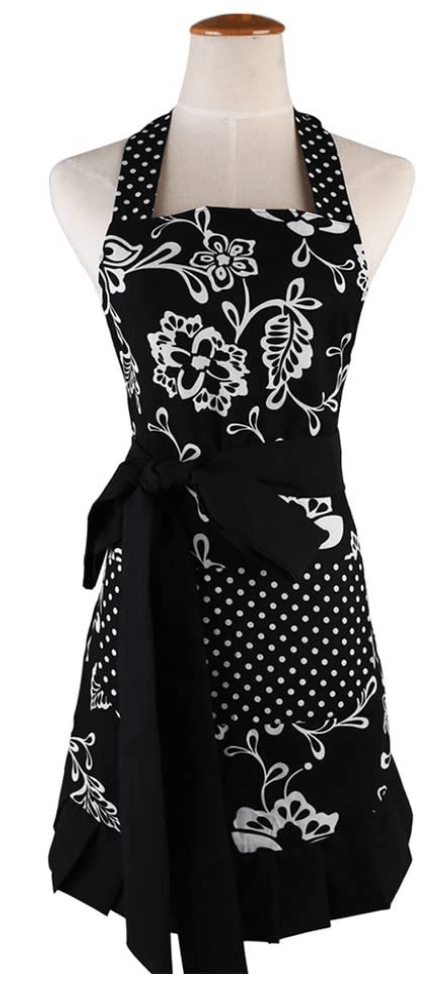 It's no big secret that grandmas can't seem to get enough of floral aprons. They are incredibly feminine and come in all sorts of patterns, styles, and prices. This floral apron by premier brand G2PLUS is tailor-made for any grandma.
If she loves to look chic and bake, this snazzy kitchen apron with floral designs will be an instant hit with your nana. It has pockets for whisks, spatulas, thermometers and even her cell phone.
Buy G2PLUS Floral Apron with Pocket on Amazon here.
15- Ferand Hooded Snuggly Shawl for the Grandma who Loves Evening Strolls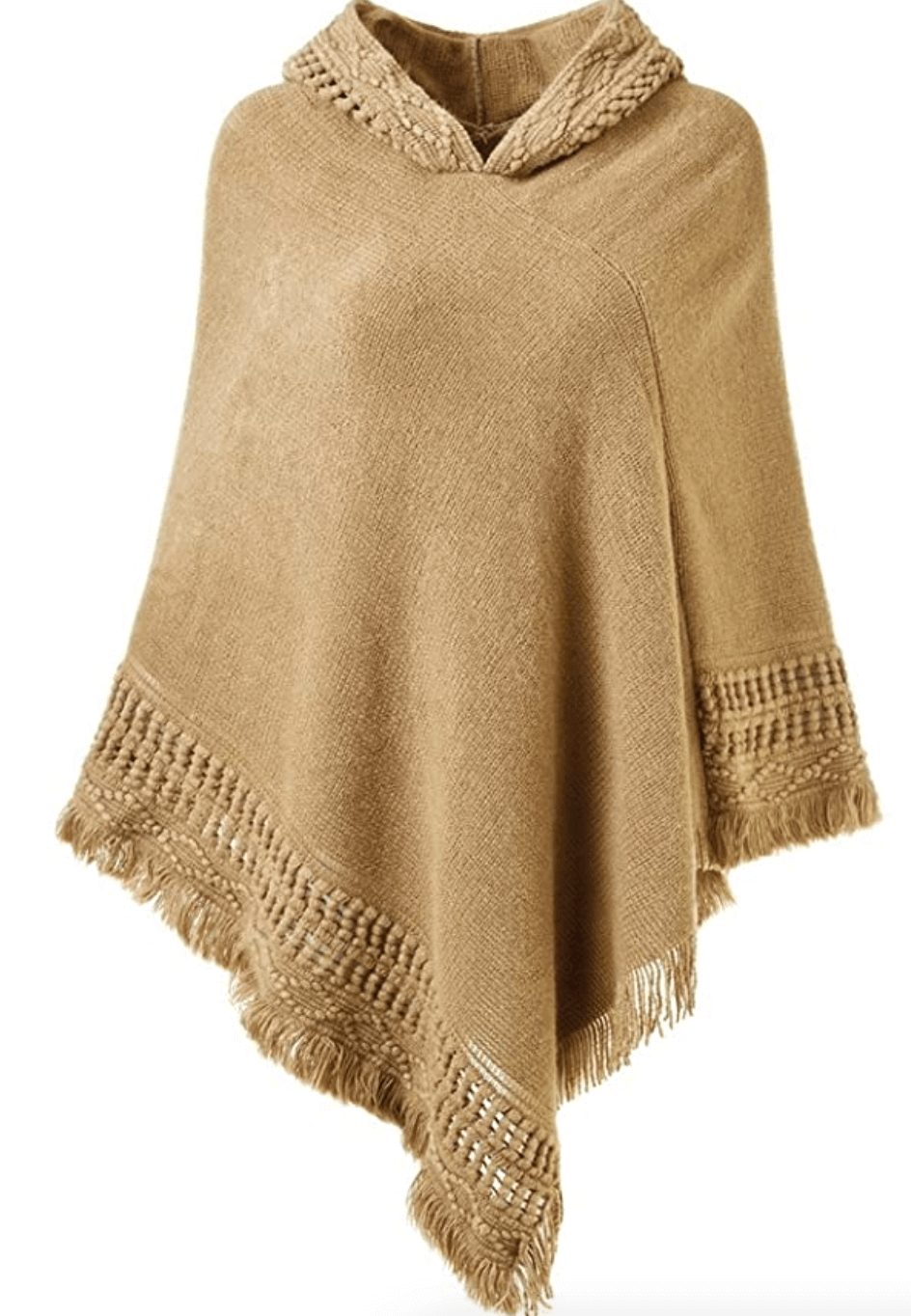 What could be better on a cool day outside or in than a plush, cozy poncho or shawl? This hooded cape from Ferand is crochet-knit with rich patterns that will appeal especially to your grandma.
The snuggly shawl comes in ten elegant, chic and yet practical colors, including beige, red, pink, white, camel, black, brown, navy blue, gray, and khaki. For a more personal sentiment, choose her favorite pattern and color. They are all soft, lightweight and beautiful.
Buy Ferand Hooded Cape on Amazon here.
16- Canary Road Personalized Kitchen Towel for the Kitchen Warrior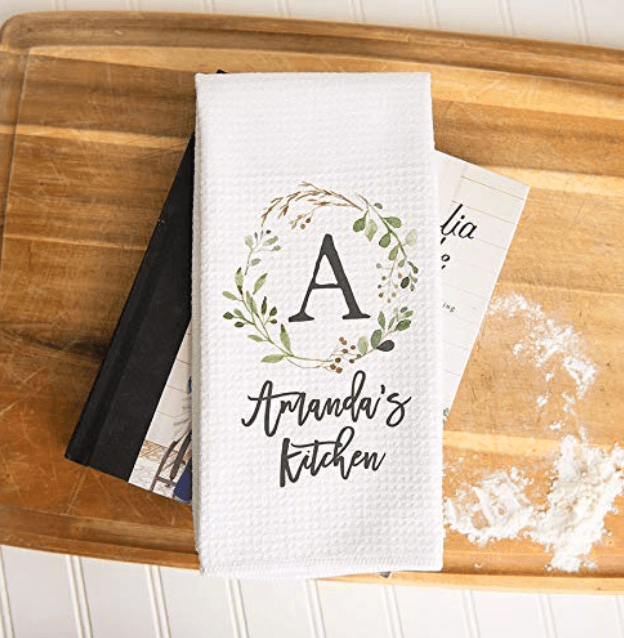 Personalized kitchen towels never go out of fashion, and grandmas love them. These cute custom towels by Florida's Canary Road will remind her that she's always close to your heart.
A sought-after gift you can personalize for grandma, it can include custom text of your choice that'll put a huge smile on her face. With elevated looped edges all over the towel, this creates a shape reminiscent of a Belgium waffle. It also creates absorbent pockets that make the towel incredibly effective at drying.
Buy Canary Road Personalized Kitchen Towel on Amazon here.
17- NONNYL Tahitian Pearl Pendant Necklace for the Jewelry Lover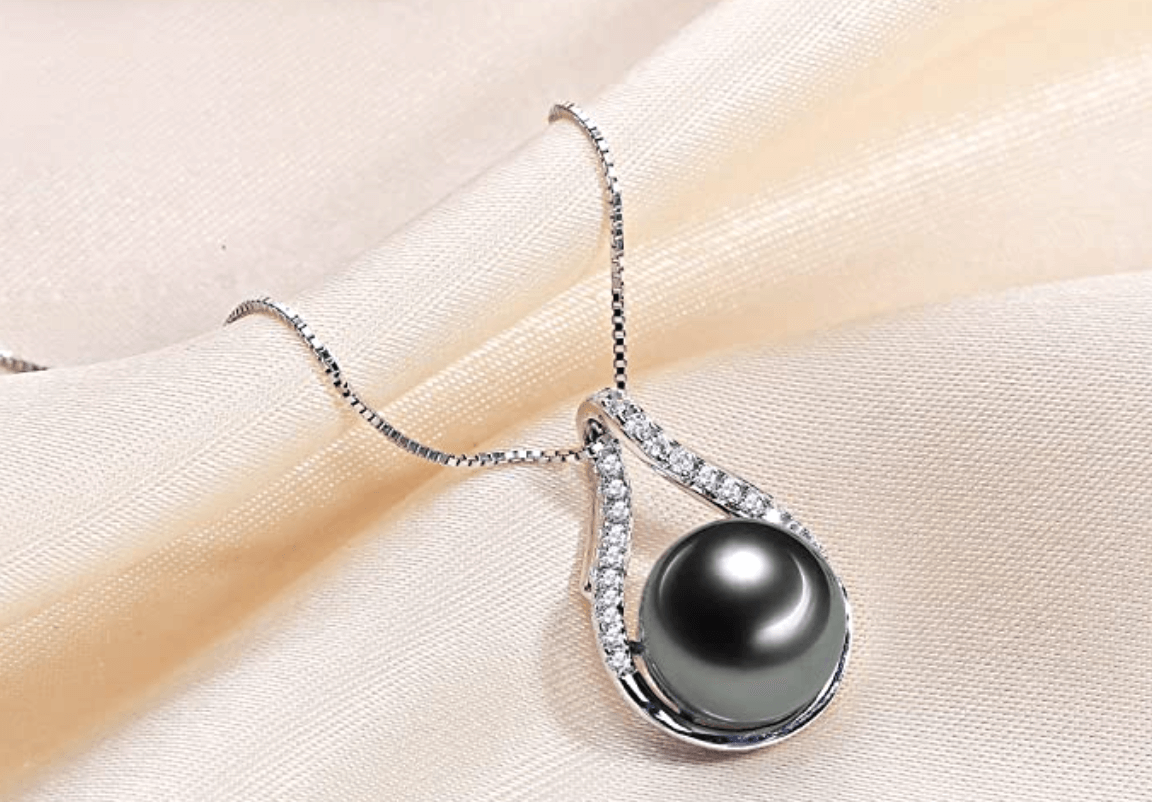 If your grandma has a thing for exquisite jewelry, then she will fall head over heels for this Tahitian black pearl necklace. Some jewelry pieces are timeless for a reason, and this drop pendant necklace is certainly one of the classics.
This drop-dead gorgeous single-pearl necklace is styled from sterling silver with inlaid cubic zirconia and an elegant and high luster freshwater pearl. Whether you're looking for a grandma's gift for Christmas, Mother's Day, or just because, this gem will earn you praise points.
Buy NONNYL Tahitian Pearl Necklace on Amazon here.
18- ASUTRA Therapeutic Foot Soak for the Grandma with Sore Feet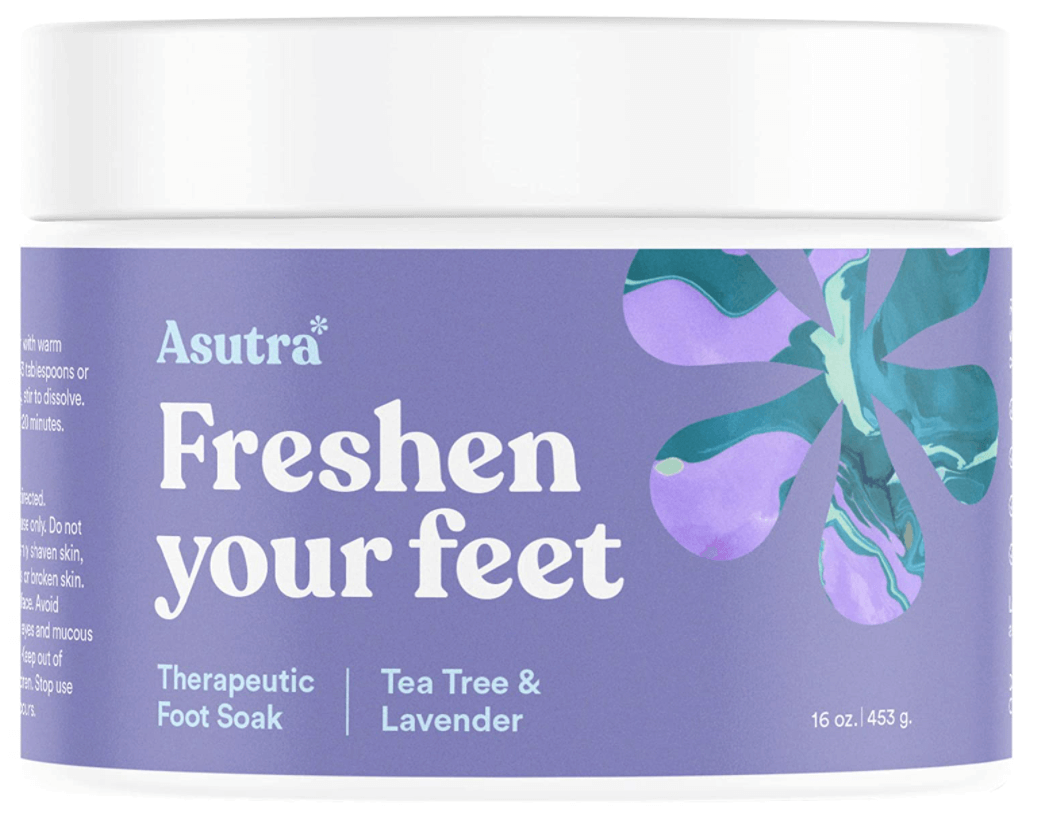 After a long day of socializing, walking, jogging, hiking, or running after grandchildren, your grandma's feet will hurt like crazy. That's why she needs this therapeutic foot soak by Asutra, and you'll become her favorite grandchild when she gets it from you.
Asutra foot soak is suffused with tea tree, a well-known essential oil that can do wonders for your grandma's feet and skin.  It also includes an infusion of lavender, peppermint or eucalyptus, helping turn her foot soaking into a spa treatment.
Buy ASUTRA Therapeutic Foot Soak on Amazon here.
19- Vionic Demetra Slip-On Casual Shoe for the Heavy Walker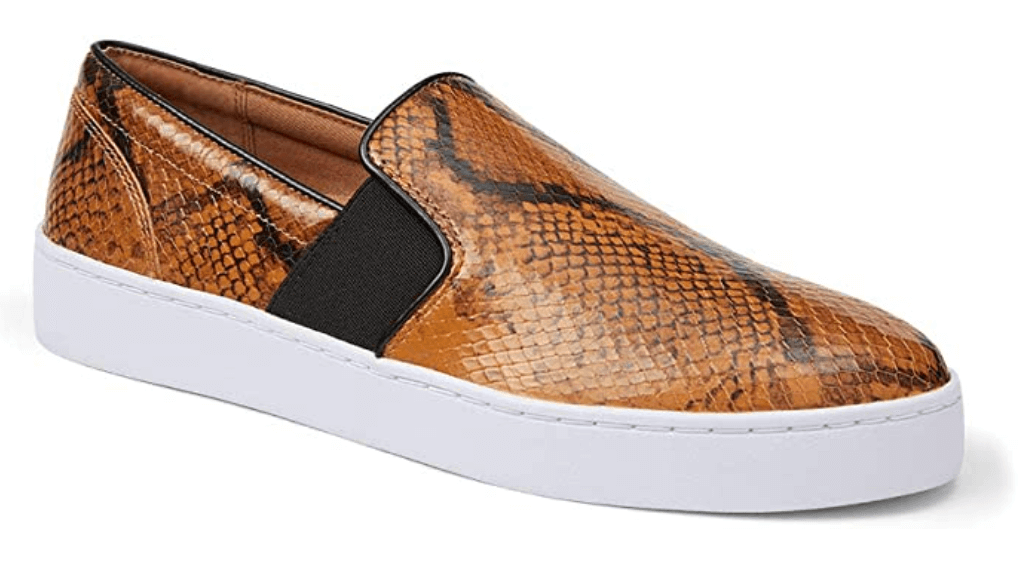 Help her say goodbye to feet-hurting shoes.  When your grandma needs to run an errand, all she has to do is slip on these shoes to stay super comfy and look dazzling and stylish running about town.
With an elevated arch design, it's even recommended by podiatrists for people who suffer from foot pain and plantar fasciitis. It's available in five elegant colors, including charcoal, black croc, leopard tan, snake wine, and white croc.
Buy Vionic Demetra Slip-On Casual Shoe on Amazon here.
20- Tile Sticker 4-Pack for the Clumsy and Forgetful Grandma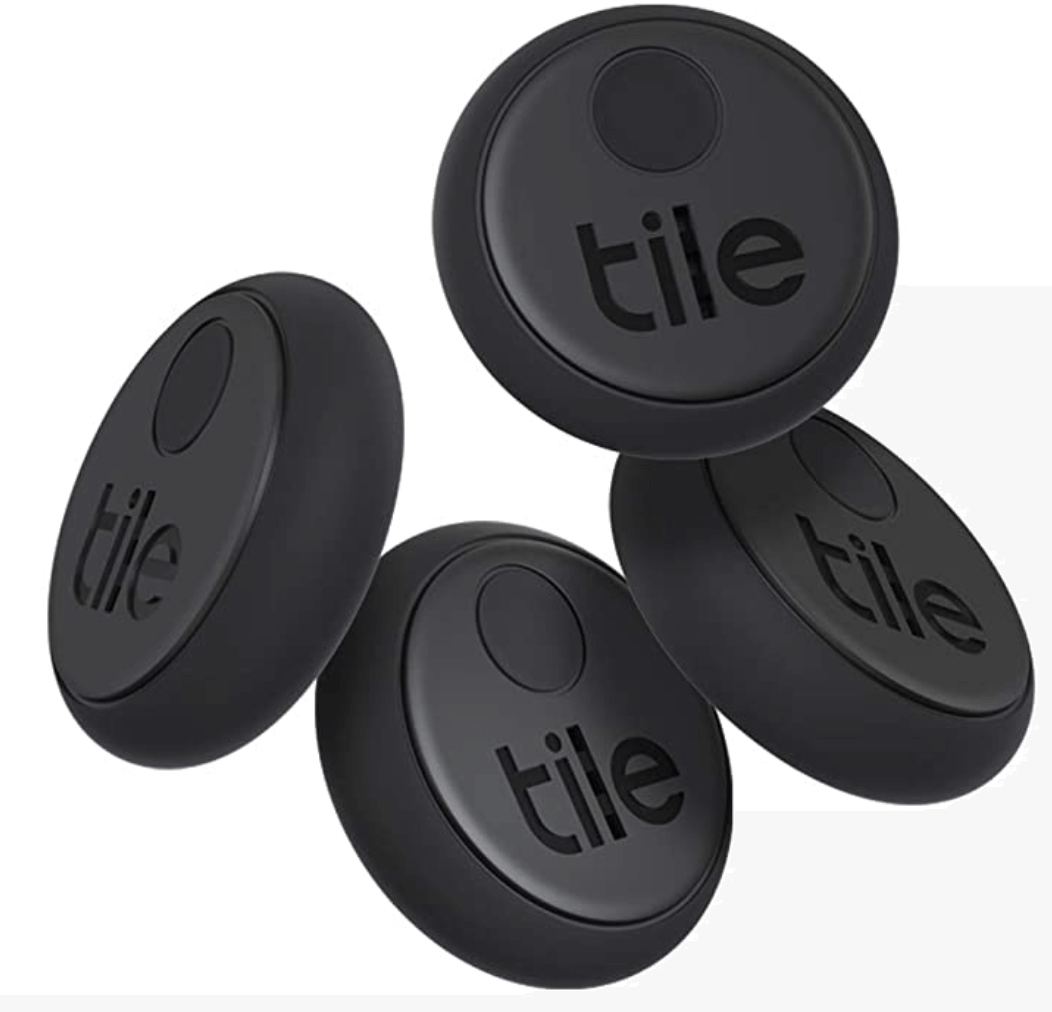 If your grandma has been struggling lately to remember where she left stuff, this pack of tile stickers will come in handy. With them, your grandmother will not have to lose sleep over where she last left her prized kitchen gadgets, TV remote, keys or phone.
Tile stickers offer a simple and intuitive design. When your grandma can't seem to know the location of a "stickered" item,  all she has to do is use the Tile app to make the lost thing ring.
Buy 4-pack of Tile Stickers on Amazon here.
21- Kendal 2-Tray Leather Jewelry Case for the Grandma who doesn't want anything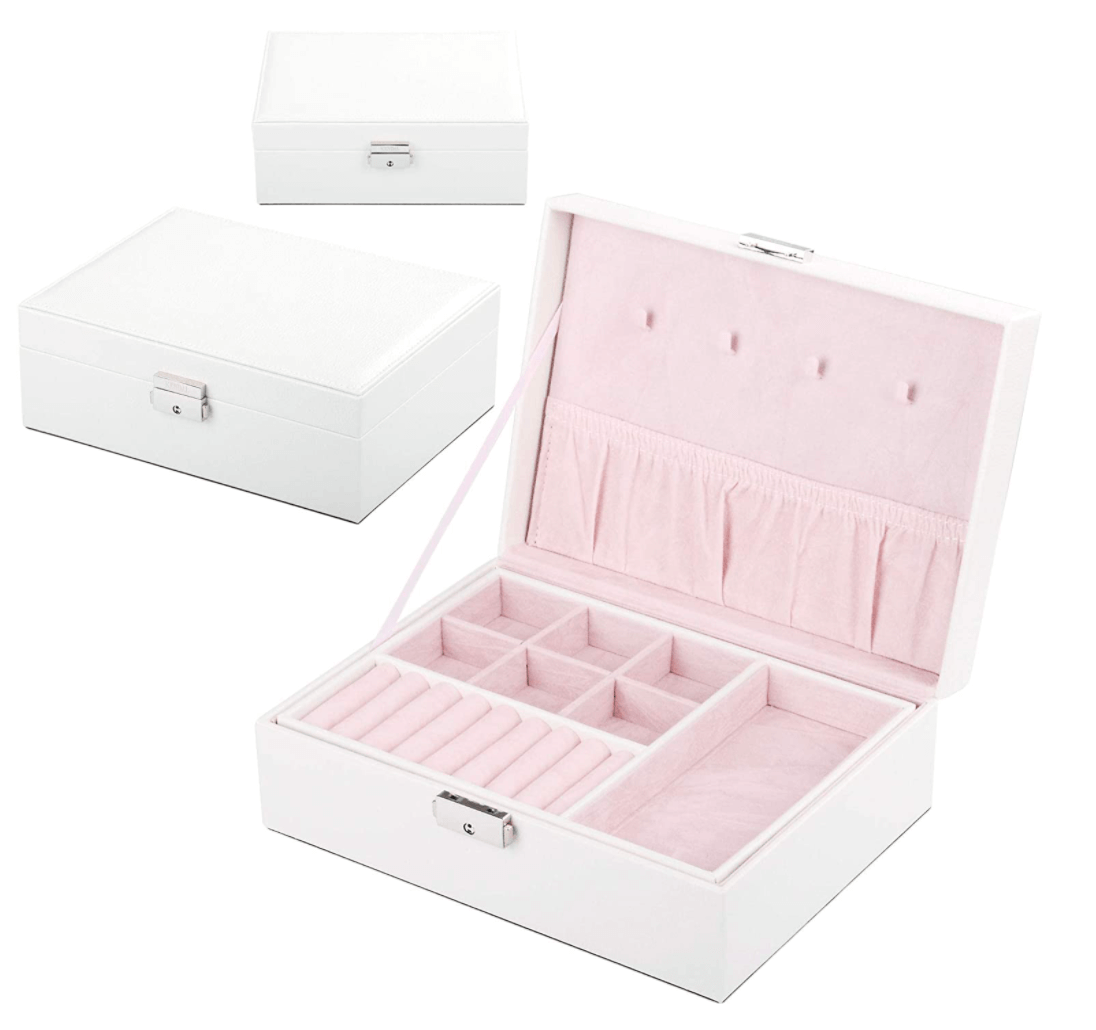 This two-tray leather jewelry box exudes organization, style, and elegance, which is just what your grandmother needs to get her jewelry world in order. This understated case made from genuine leather has plenty of space.
With pouches, compartments, ring rolls, and pockets, it has room for all of her precious jewelry and accessories, including necklaces, earrings, studs, and much more. It has a tight-fit lid so nothing gets lost.
Buy Kendal 2-Tray Leather Jewelry Case on Amazon here.
 22- Lands' End Supima Cotton Cardigan Sweater for Cardigan-Loving Grandma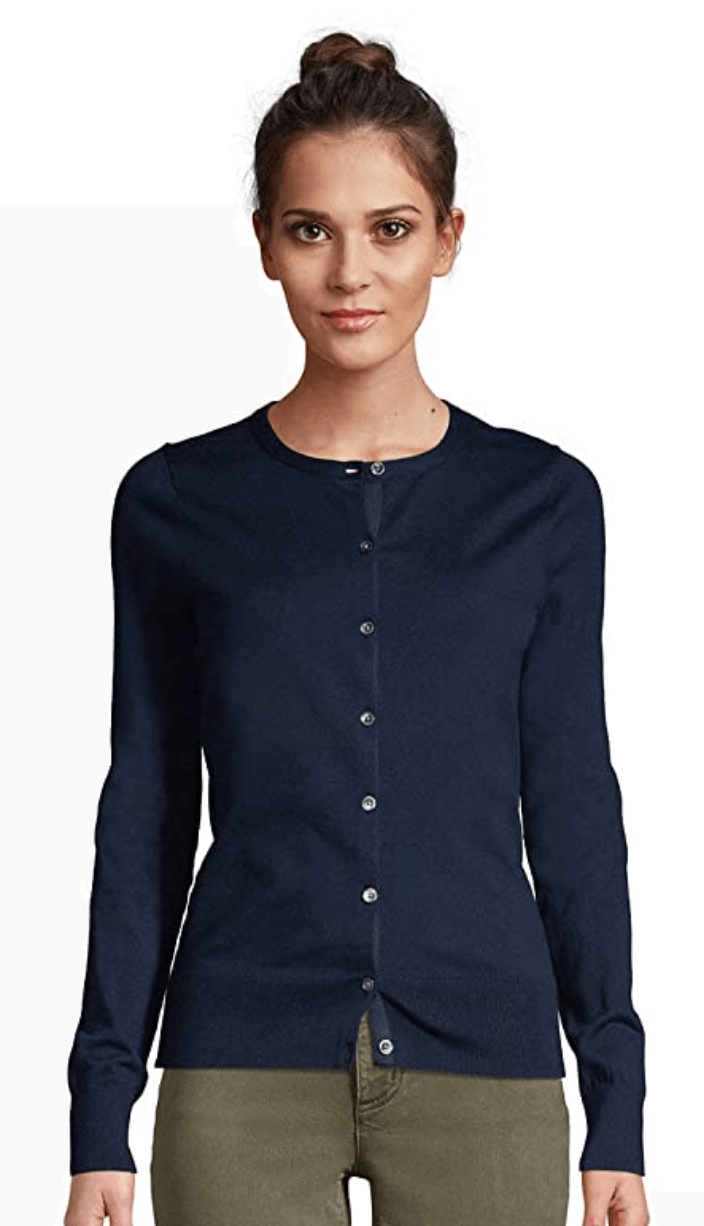 A cotton cardigan is a fashion staple, and Lands' End has done a great job of creating a wide selection for your grandmother. Specially knit using 100% cotton, this cardigan sweater will knock her socks off. It's lightweight and comes with a chic bottom band and rib-knit cuffs for the ultimate in a feminine touch.
This soft cotton sweater will act as a year-round accessory, matching perfectly with any outfit, including grandma dresses, pants, and even jeans. It's available in eight beautiful shades.
Buy Lands' End Supima Cotton Cardigan Sweater on Amazon here.
23- BambooWorx Japanese Tea Set for the Herbal Tea-loving Grandma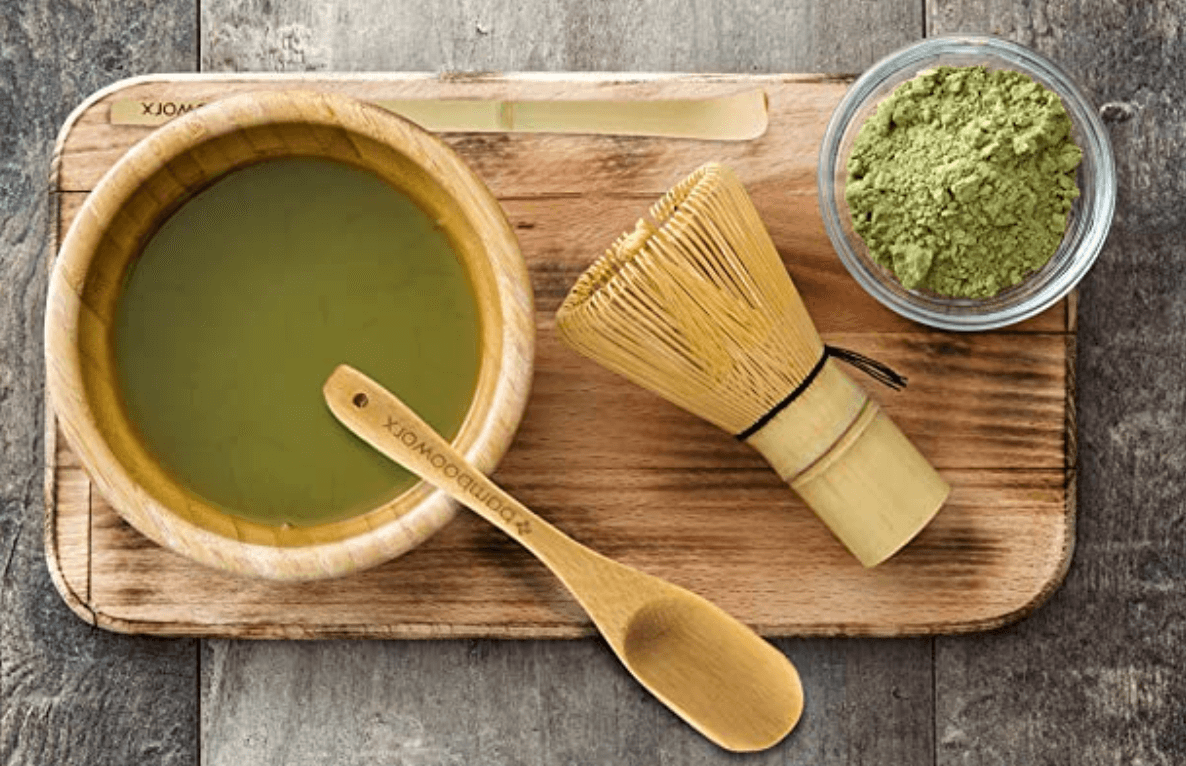 If your grandma is an avid fan of herbal or matcha tea, then she will flip over this Japanese tea set by BambooWorx. The set consists of a teaspoon, chashaku (traditional Japanese scoop), and chasen (Matcha whisk). They are crafted from 100% virgin bamboo.
With all these accessories handy, she can be ready to brew a delicious cup of traditional matcha. Using the right herbal tea, grandma can take her tea time to a whole new, scintillating level.
Buy BambooWorx Japanese Matcha Tea Set on Amazon here.
24- Personalized Leather Change Purse for the Thrifty Grandma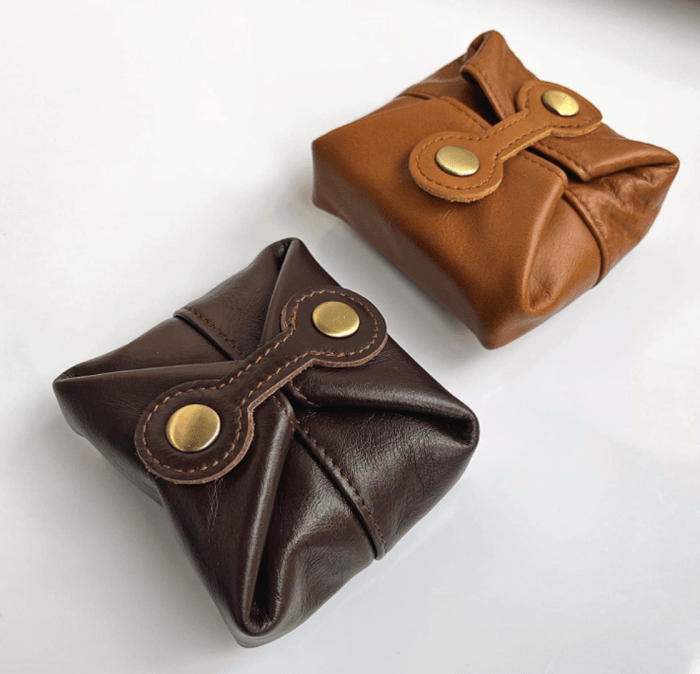 Some gifts are gorgeous while others are designed to make life easier for the owner. Well, this leather change pouch brings together the best of both worlds. It's one of the most practical personalized gifts for grandma.
Don't forget that grandma may still be partial to paying for many items with bills and coins. With this gift, you can etch her initials or name onto the purse's front or include a personalized message.
Buy Personalized Leather Change Purse on Amazon here.
25- Fishers Pure Silk Pillowcase for Every Grandma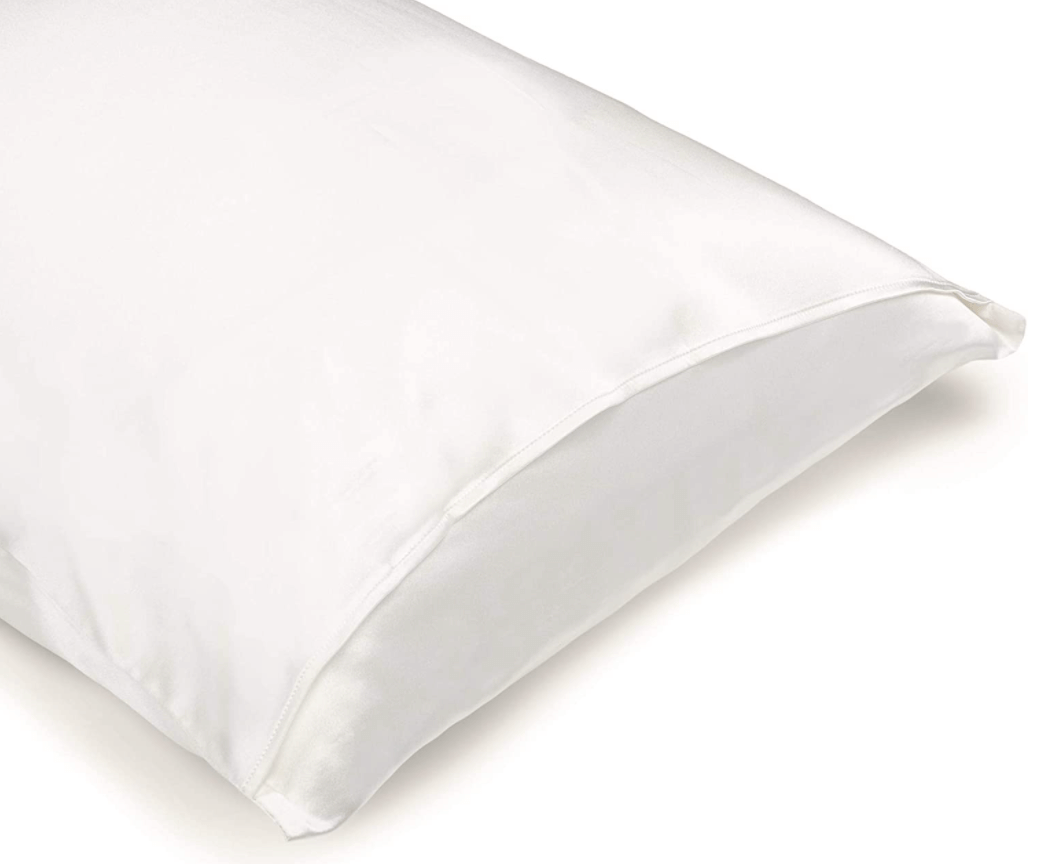 If she has been complaining constantly about her sleep quality, skin, and hair, then give her this pure Mulberry silk pillowcase by Omelas. It's been tried, tested, and found to be of top-notch quality.
Your grandma would be glad to know that this silky-soft pillowcase comes in three sizes: king, queen, and standard. It's also available in a nice selection of chic colors that include hunter green, Burgundy, deep lavender, silver, and English Rose.
Buy Fishers Finery Pure Silk Pillowcase on Amazon here.
26- Nixplay Digital Photo Frame for the Sentimental Grandma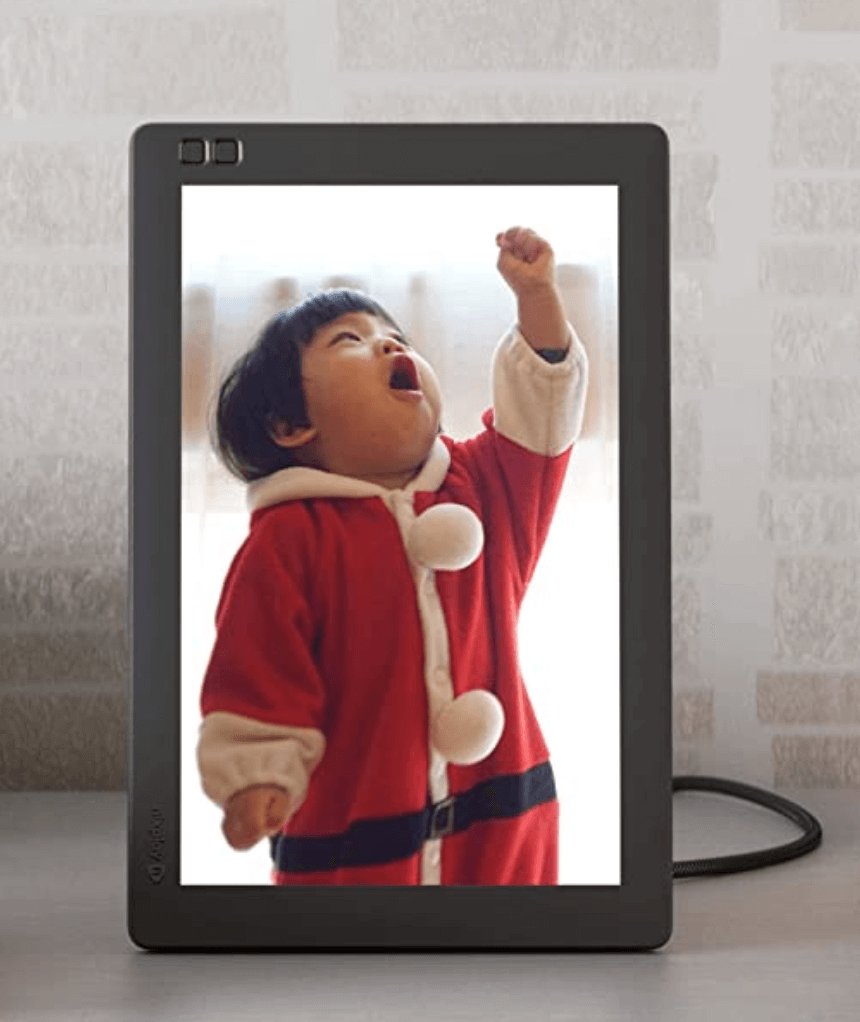 Tired of printing hardcopy pictures for your grandmother? With this WIFI digital frame from Nixplay, that'll be a thing of the past. This brilliant picture frame with a beautiful screen has been highly rated by Amazon buyers.
With the digital frame, you can effortlessly share moments with grandma via email or smartphone app. It's certainly one of the best gifts for grandma. She can easily manage the photo display from her smartphone.
Buy Nixplay Digital Photo Frame on Amazon here.
27- Costa Farms Spathiphyllum Lily Live Indoor Plant with Ceramic Planter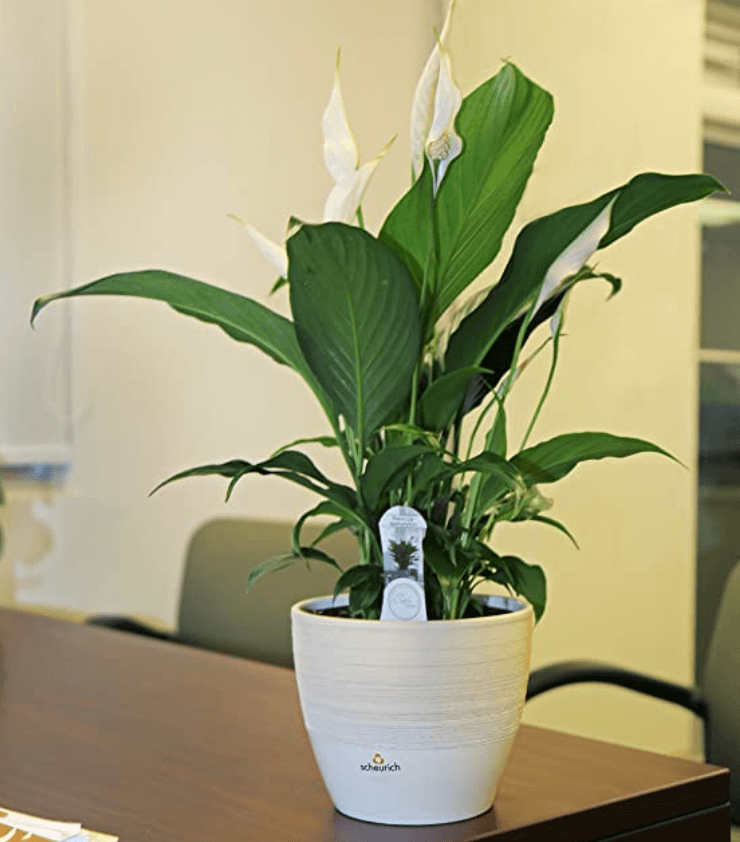 This large Spathiphyllum Lily is often associated with harmony and purity, which is exactly what your grandmother needs after the hectic Christmas holiday. You can choose a 15-inch or 3-foot plant, depending on how spacious her home is.
The lovely lily plant comes in a dual-toned décor planter. You can go for a grower's, plain white, Mason jar or superior Scheurich ceramic planter.
Buy Costa Farms Spathiphyllum Lily Live Indoor Plant on Amazon here.
28- Amazon Kindle Paperwhite for the Avid Reader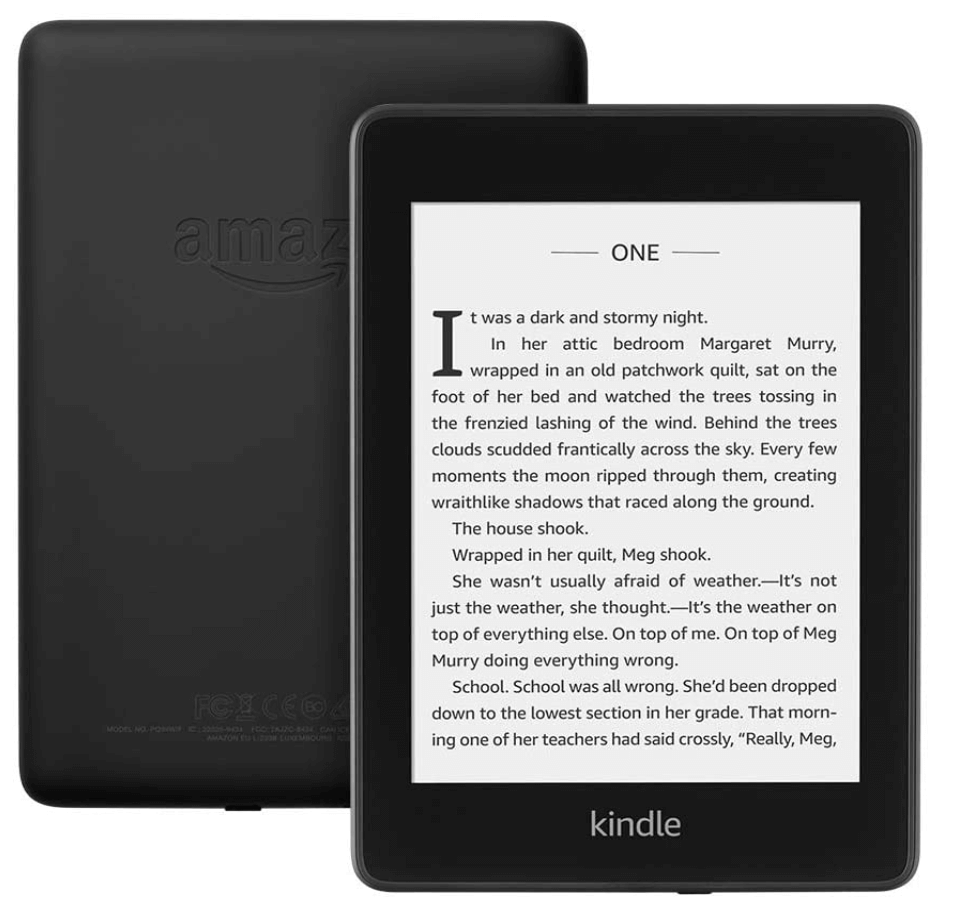 Does Grandma love a good read? This e-reader from the online retail giant Amazon will help her switch seamlessly from paperback books to digital reads in no time. E-readers are the absolute best gifts for grandma who can't seem to get tired of reading.
Your grandma will be happy to be able to carry her Kindle Paperwhite wherever she goes, from her backyard to the beach and everywhere in between. This latest version is available in twilight blue and black.
Buy Kindle Paperwhite on Amazon here.
29- Americanflat Bronze Family Tree Frame for the Nostalgic Grandma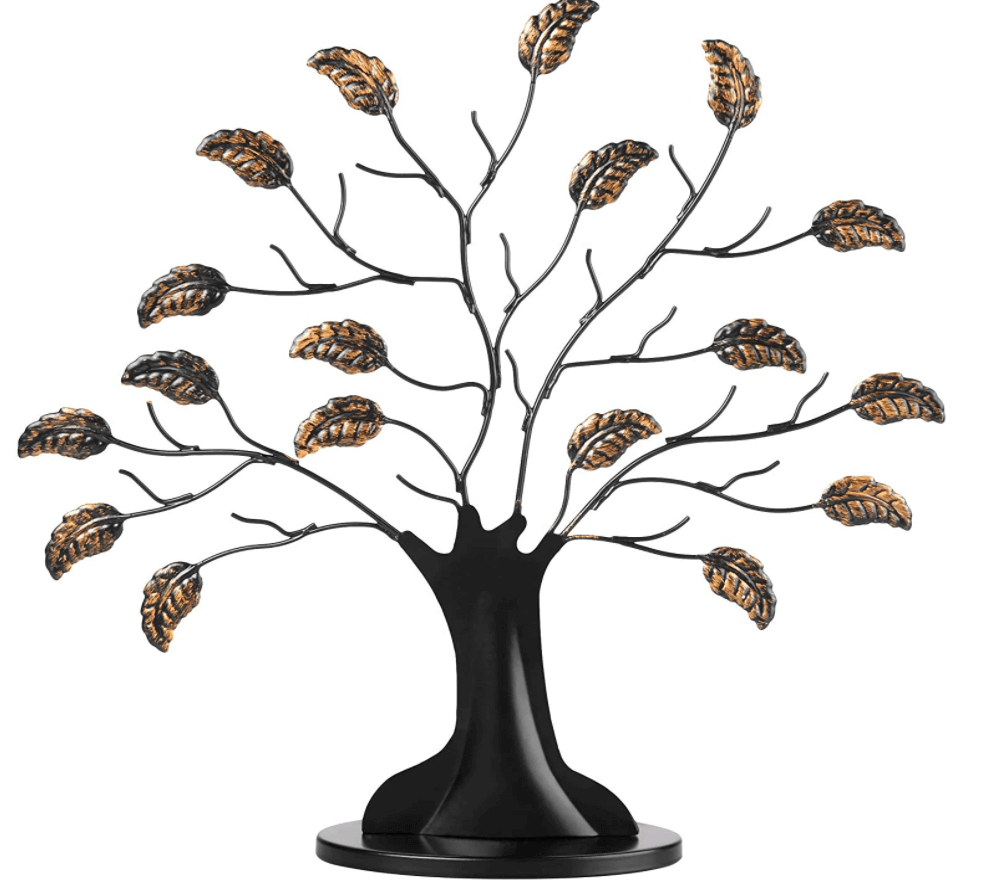 If you're after personalized gifts for grandma, this nifty bronze family tree frame will do the trick. This sentimental piece that can hang multiple pictures can make an incredibly touching present for a nostalgic nonna.
For the proud matriarch of your clan, nothing could be better than the ability to bring to life the entire lineage of the tribe in this handy picture frame.
Buy Americanflat Bronze Family Tree Frame on Amazon here.
30- Instant Pot 9-in-1 Cooker for the Busy Grandma who loves to Eat Healthily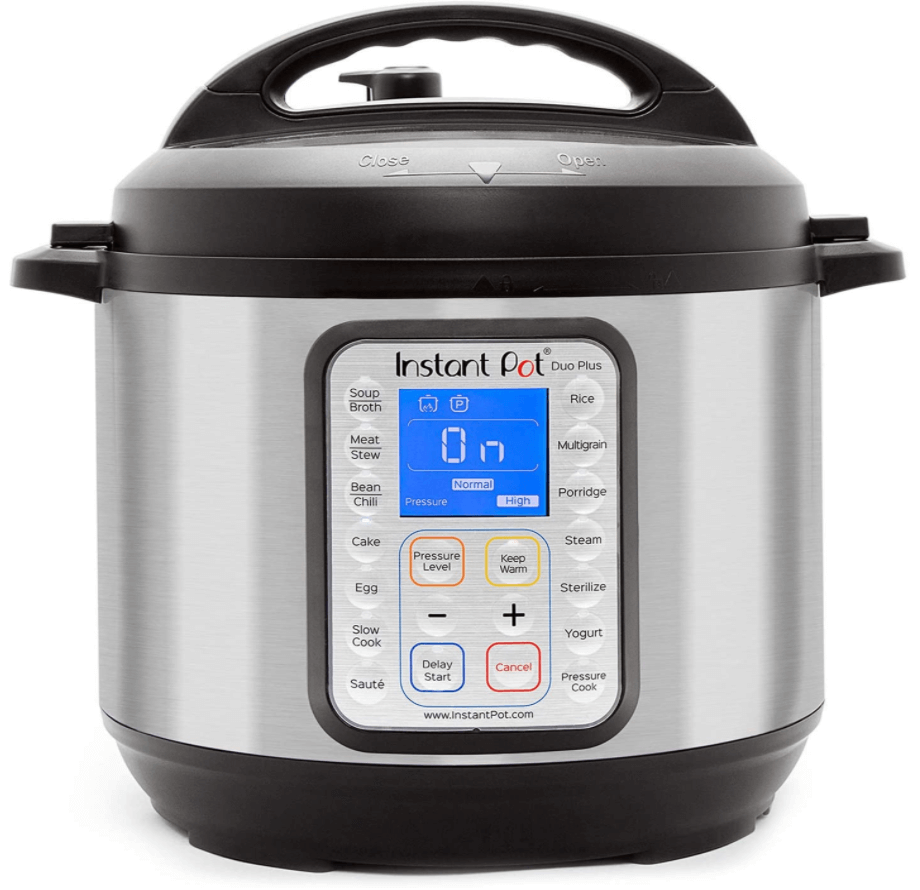 Don't get fooled by the looks of this instant pressure cooker. A 9-in-1 instant pot, this is easily a monster in the kitchen with numerous state of the art functions and features.
What can this snazzy appliance do? It's a rice cooker, slow cooker, warmer, cake maker, sterilizer, yogurt maker, steamer, and egg cooker, all rolled into one compact appliance. What more could a busy grandma ask for?
Buy Instant Pot 9-in-1Pressure Cooker on Amazon here.
31- Click and Grow Smart Garden for the Gardening Champ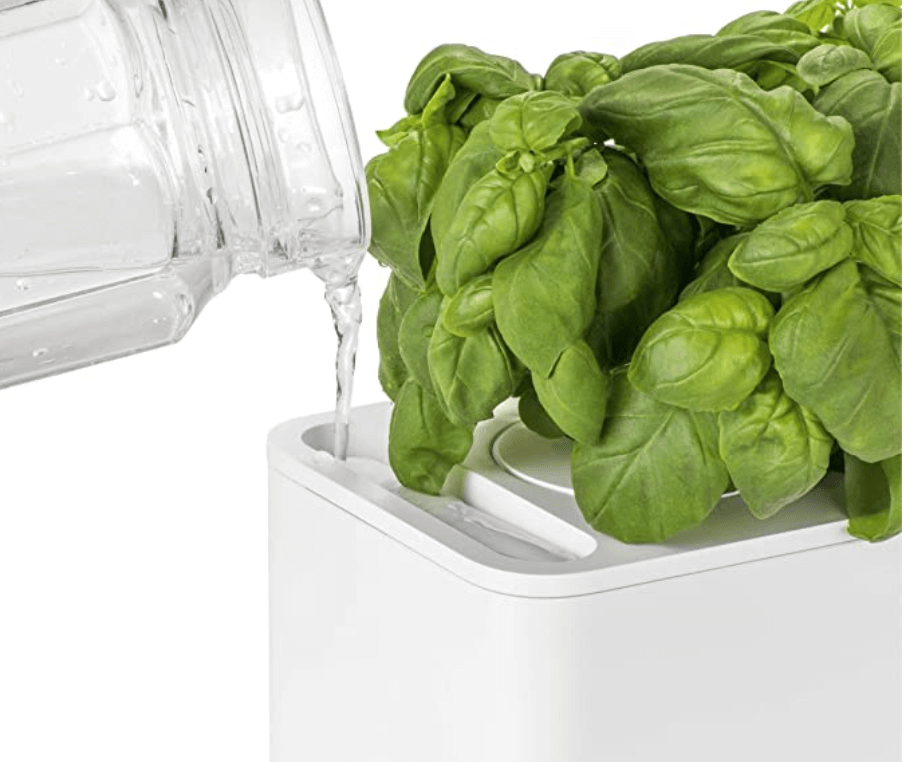 Is your grandma an ardent gardener or fresh herbs lover? If yes, you've just found the perfect gift for her.  Whether she's into cooking with herbs or just loves plants, this smart kitchen garden is amazing for growing those super-fresh herbs and gardening 365 days a year.
Click and Grow is what it sounds like: a smart garden that creates a conducive climate and conditions for optimal growth of various herbs, flowers, and plants.
Buy Click and Grow Smart Garden on Amazon here.
32- Fox Run Polished Marble Rolling Pin with Wooden Cradle for the Baker Grandma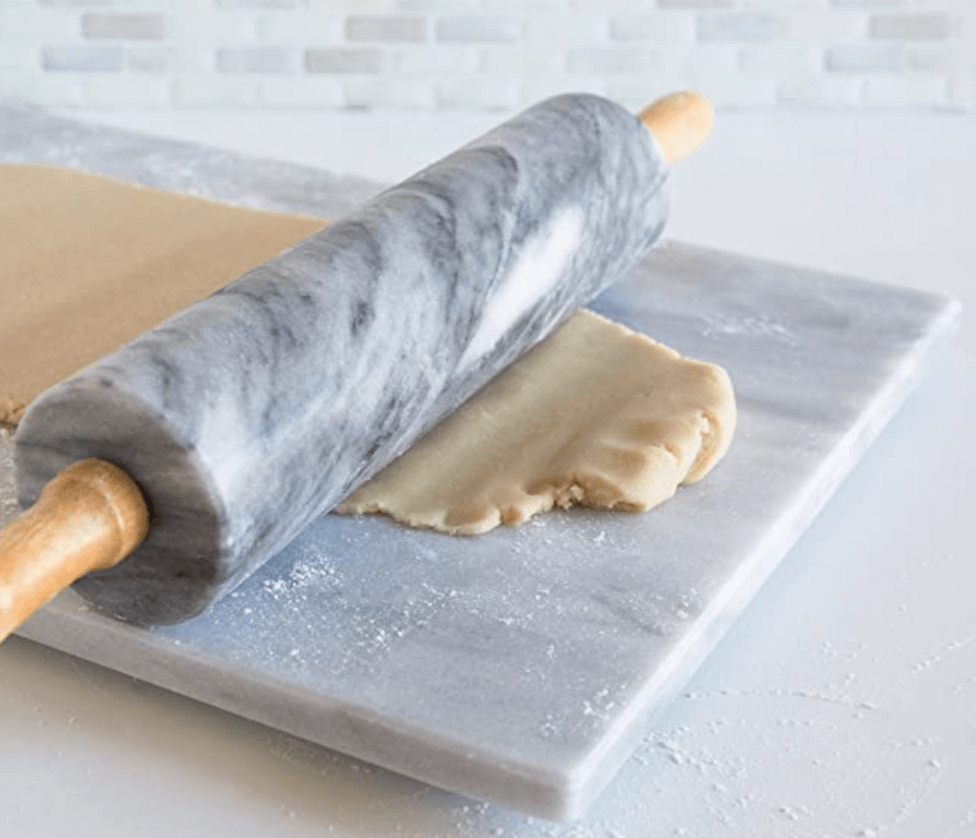 Your grandmother will go crazy for this sophisticated rolling pin. Made from marble, this tool will help her roll-out cookies, pie, and pizza or taco shell dough in a snap. It's even ideal for smashing up cocoa, nuts, and candies!
It comes complete with a wooden resting base and handles. The stone finish is easy to maintain, clean, and ultra-durable.
Buy Fox Run Polished Marble Rolling Pin on Amazon here.
33- Fred SLOW BREW Sloth Tea Infuser for the tea connoisseur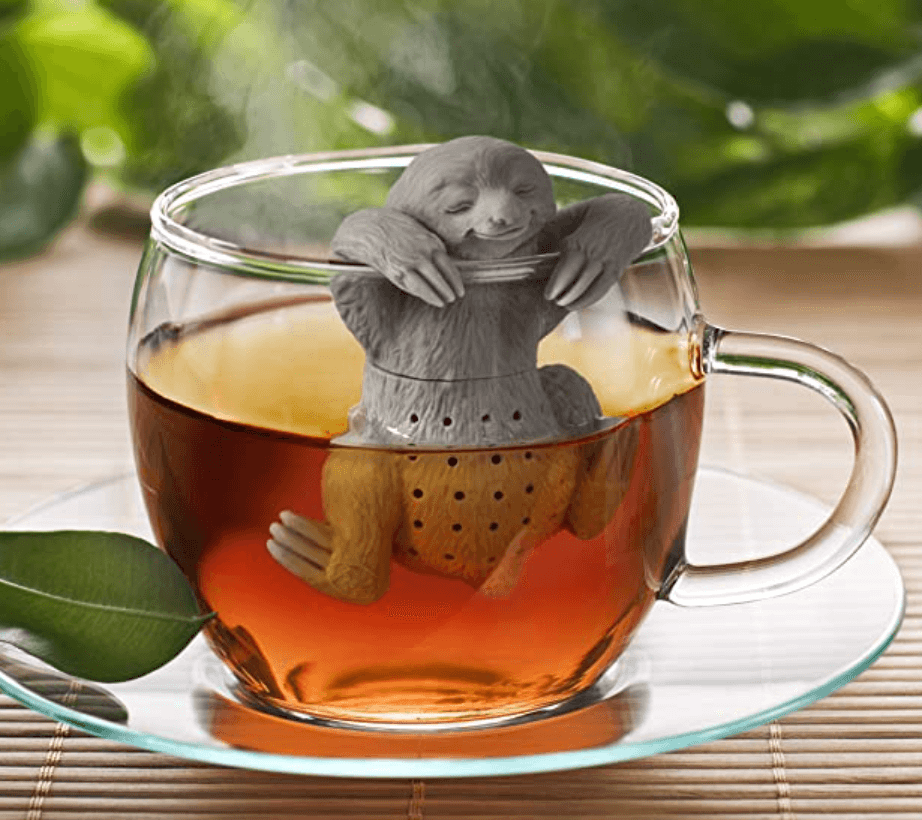 If you are shopping for the tea connoisseur of the tribe, buy this adorable and practice tea infuser by tea-focused brand Fred & Friends. Every time your grandma uses this infuser she will be reminded of you, and how you mean to her.
Don't forget to pair this infuser with nice loose teas and a water bottle like Kool8. The infuser is available in several animal shapes, including sloth, llama, dog, cat, and elephant.
Buy Fred SLOW BREW Sloth Tea Infuser on Amazon here.
34- 'How to Babysit a Grandma' by Lee Wildish & Jean Reagan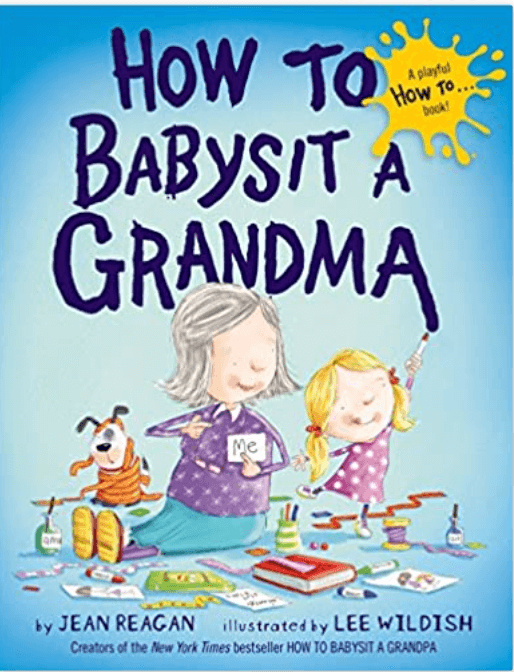 A New York Times best-seller, this touching book is a great addition to grandma's bedtime storybooks library. It's certainly one of the best gifts for grandma who loves to tuck in her grandkids at night.
This heartfelt book is jam-packed with laughs and stories that any grandmother will cherish reading with their grandkids.
Buy 'How to Babysit a Grandma' by Lee Wildish & Jean Reagan on Amazon here.
35- Nespresso Lattissima One Espresso Machine for the Coffee Aficionado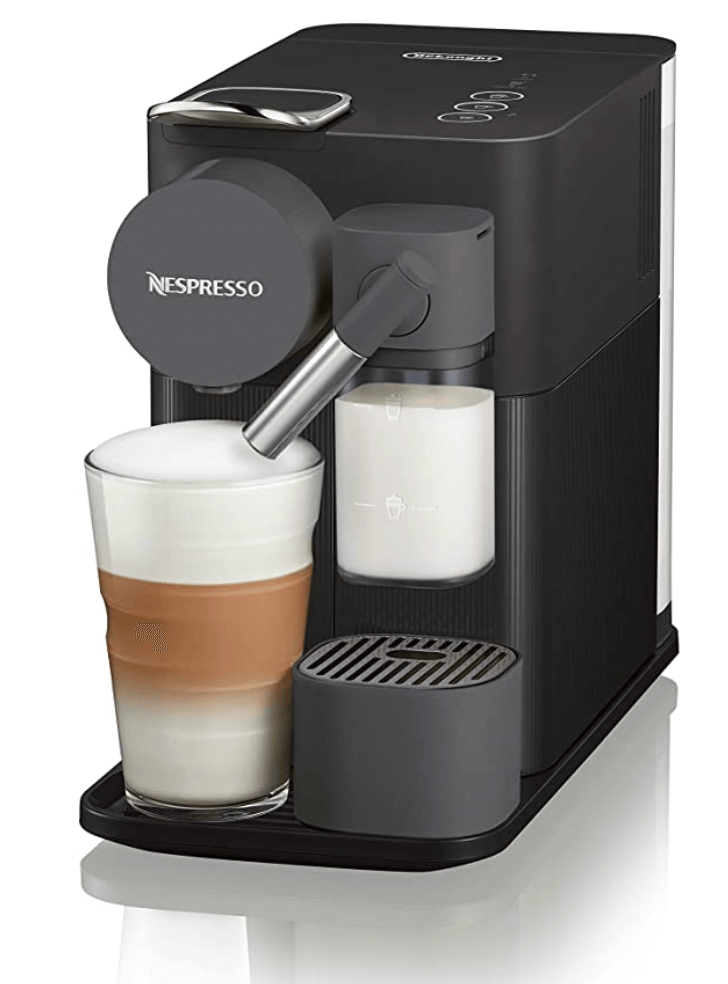 If you're out to spoil your coffee-loving grandma, then don't hesitate to splurge on this fantastic coffee-cum-espresso maker. Its price might be on the high-end, but this fine machine makes a perfect brew without too much hassle.
All your grandma has to do is drop a pod in the machine, press a button, and it does its magic. It delivers a delicious cup of any type of coffee, from lattes and espresso to regular coffee and cappuccinos.
Buy Nespresso Lattissima One on Amazon here.
36- 23andMe Health + Ancestry Service for the Nostalgic Grandma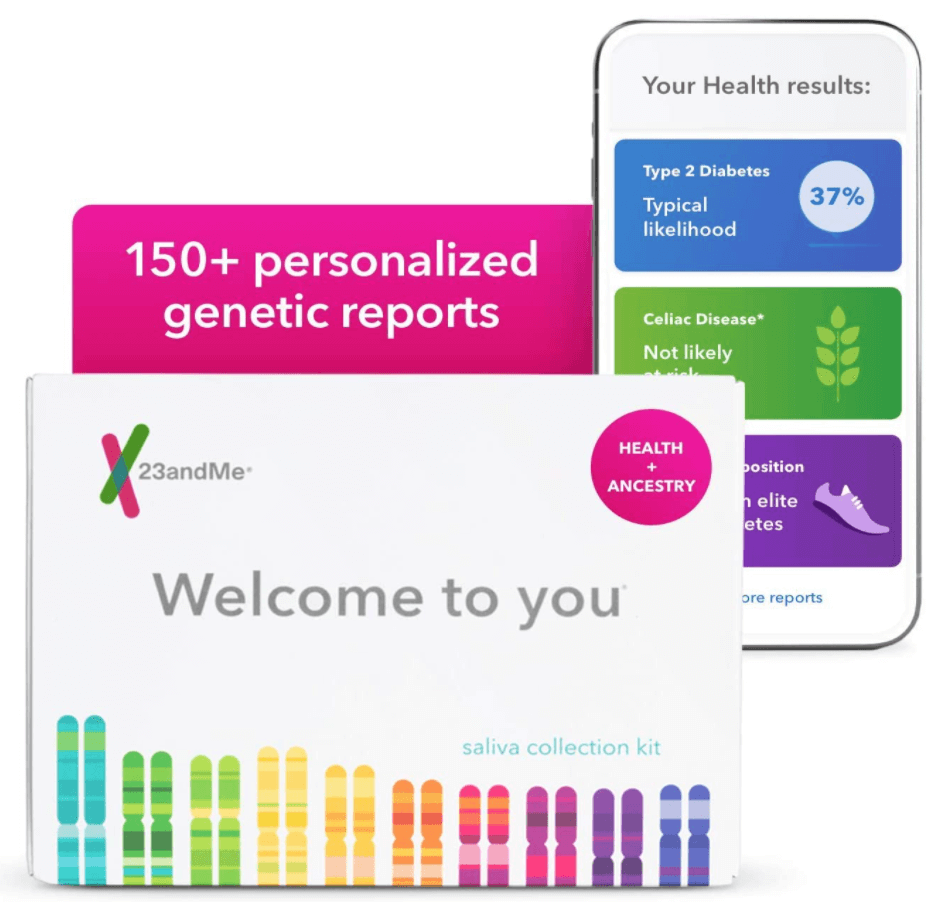 One sure thing you should keep in mind when buying great gifts for grandma is that she will cherish any present that helps her revisit your great family history. That's exactly what the creators of 23andMe Health had in mind.
This personal genetic DNA testing kit is a great way to unravel your family's history and heritage. It's simple too – all you need is a little bit of saliva to unlock your genetic story.
Buy 23andMe Health + Ancestry Service on Amazon here.
37- Coravin Model Two Premium Wine Preservation System for the Oenophile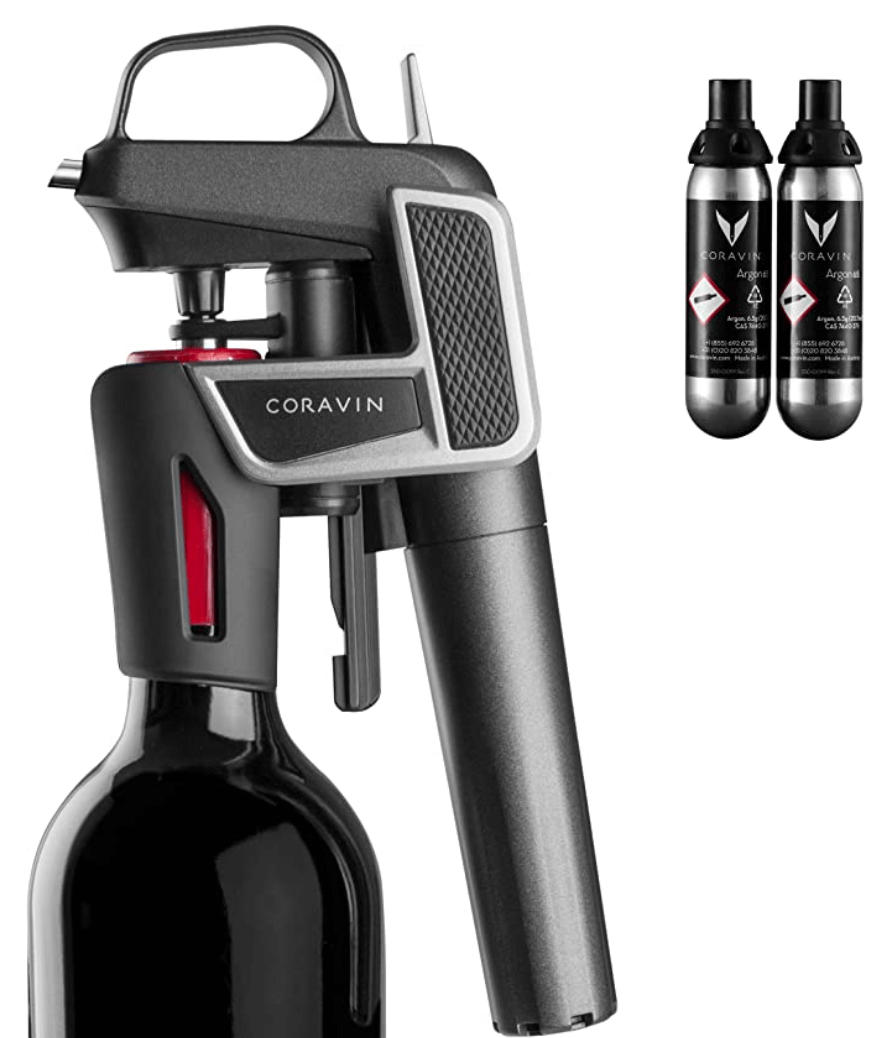 This innovative device will allow your grandmother to preserve her prized wine for months, if not years. With the Coravin Model Two wine preservation system, you don't actually uncork your bottle of wine.
This means your grammy will be able to pour a glass without having to technically unscrew the cork. This prevents oxidation, meaning your grandma can enjoy her wine on her own terms and time. Can you find a better gift for grandma than this?
Buy Coravin Model Two Premium Wine Preservation System on Amazon here
38- Senior Moments: Love & Marriage by Tim Whyatt for the Grandma who can take a joke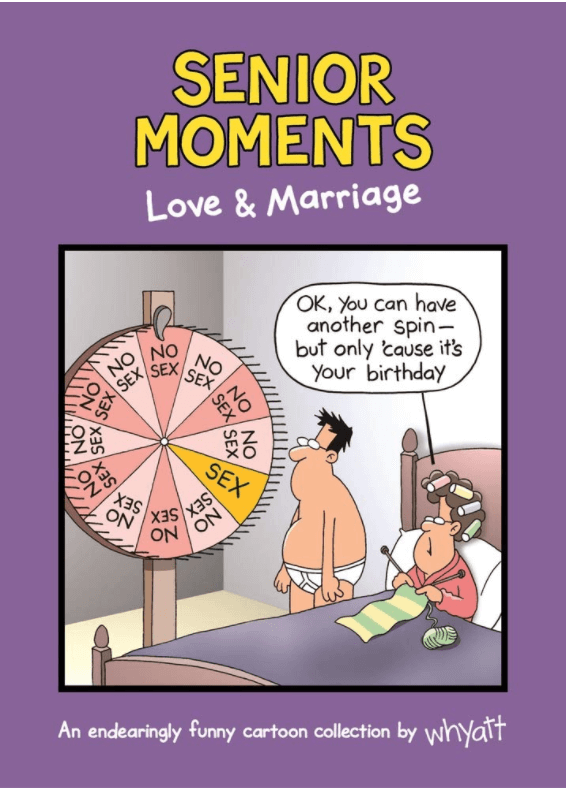 Life is truly beautiful and sometimes funny, and there's no one who knows this better than your grandma. Senior Moments: Love & Marriage by Tim Whyatt is a humorous take on marriage and senior life.
If your grandma can take a joke, she will find this seasonal collection hilarious and festive. Just take a look at the sampler to check if it's okay or a bit too salty for your grandmother.
Buy Senior Moments: Love & Marriage on Amazon here.
39- Intelex Warmies Slippers for Every Grandma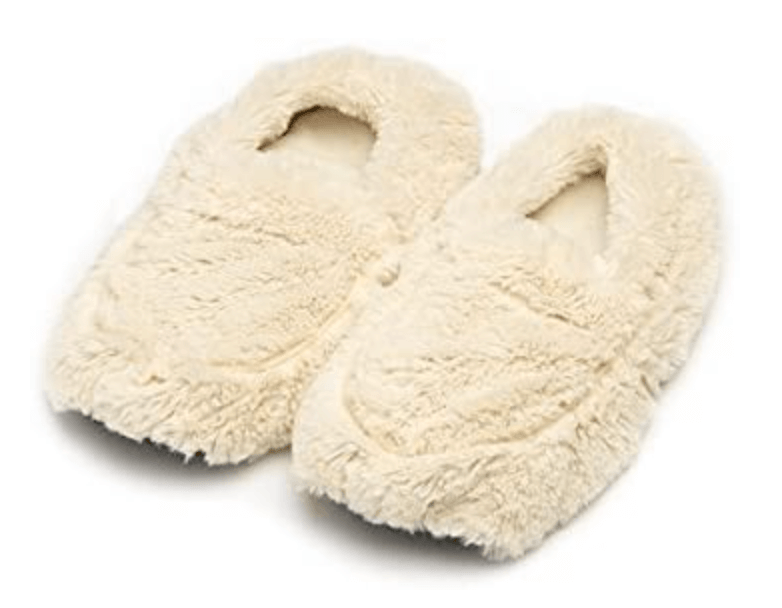 You think the world of your grandmother, so why not give her the gift of warm feet for those days when it's chilly? One of the best Christmas gifts for grandma, these microwavable warmies slippers by Interlex are ready-made for her.
Your grandma can toss them in the microwave when she feels chilly for instant warmth. Plus, they are stuffed with French lavender, helping add a calming and soothing scent. They are available in cream, gray, flirt-tawny, and snowy – there's something for every grandma.
Buy this Intelex Warmies Slippers on Amazon here.
40- Chicago Metallic Lasagna Trio Pan for the Chef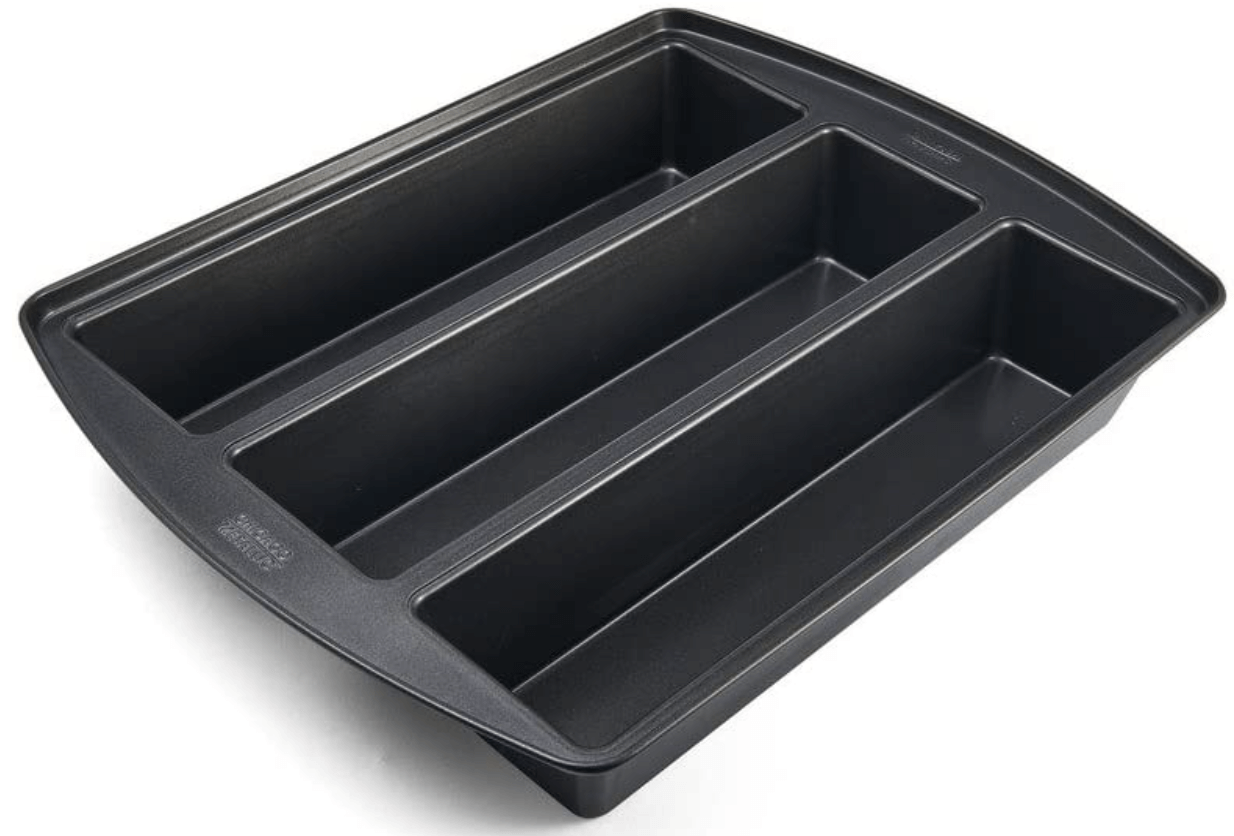 All grandmas love to cook sumptuous lasagna for everyone. With this trio pan from Chicago Metallic, your nonna will take her lasagna game to the next level. Whether she wants to whip up baked ziti, eggplant parm or traditional lasagna, this 3-in-one baking dish will make it a breeze.
It's crafted from heavy-duty carbon steel with non-stick coating and silicone base, offering superior heat conduction. In addition to lasagna, it's picture-perfect for making cakes, cupcakes, and loaf bread. It's dishwasher-safe and its non-stick coating means it's easy to clean.
Buy Chicago Metallic Lasagna Trio Pan on Amazon here.
41- Bevvee Fun Grandma Wine Glass for the Wine Lover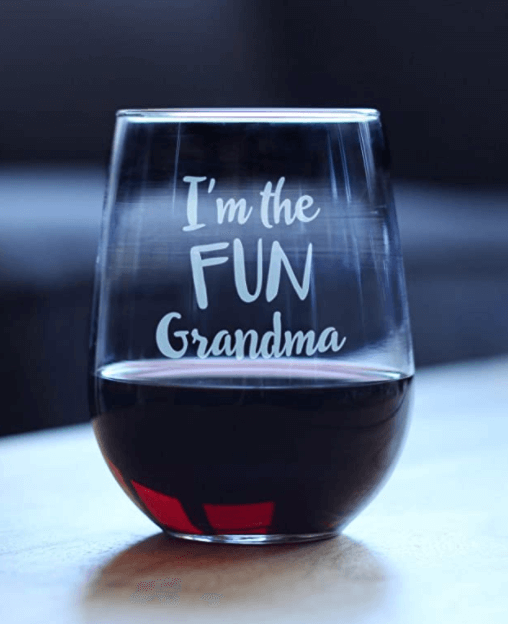 This adorable, stemless wine glass is one of the ultimate Christmas gifts for the grandmother who has a taste for fine wines. Etched with the words "I'm the FUN Grandma," this cute wine glass will help grandma remind everyone that she's still a fun-loving woman.
Pair it with a quality bottle of your grandma's favorite wine variety. The fact that it's large, dishwasher-safe, and stylish will certainly make this wine glass the talk of the party.
Buy Bevvee Fun Grandma Wine Glass on Amazon here.
42-
NNEE Water Resistant Light Weight Nylon Tote Bag Handbag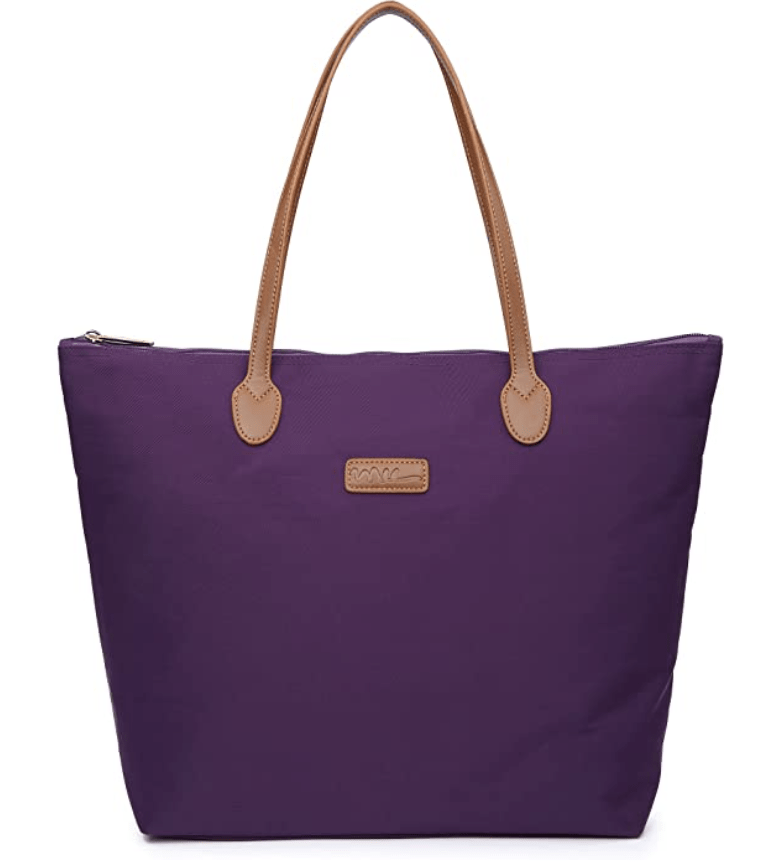 This large nylon NNEE shoulder bag is spacious and yet lightweight for the shoulders of any grandma. Designed especially for the grandma on the move, this classic Longchamp shoulder bag was crafted to lug it all.
The interior of the bag is roomy enough for clothes, shoes, jewelry, makeup, toiletries, and other accessories. It has a sturdy zipper enclosure and dual-handle strap for easy and hassle-free handling.
Buy NNEE Water Resistant Shoulder Bag on Amazon here.
43- L.A.M.B Women's Scuffette II Slipper for the Grandma who loves staying indoors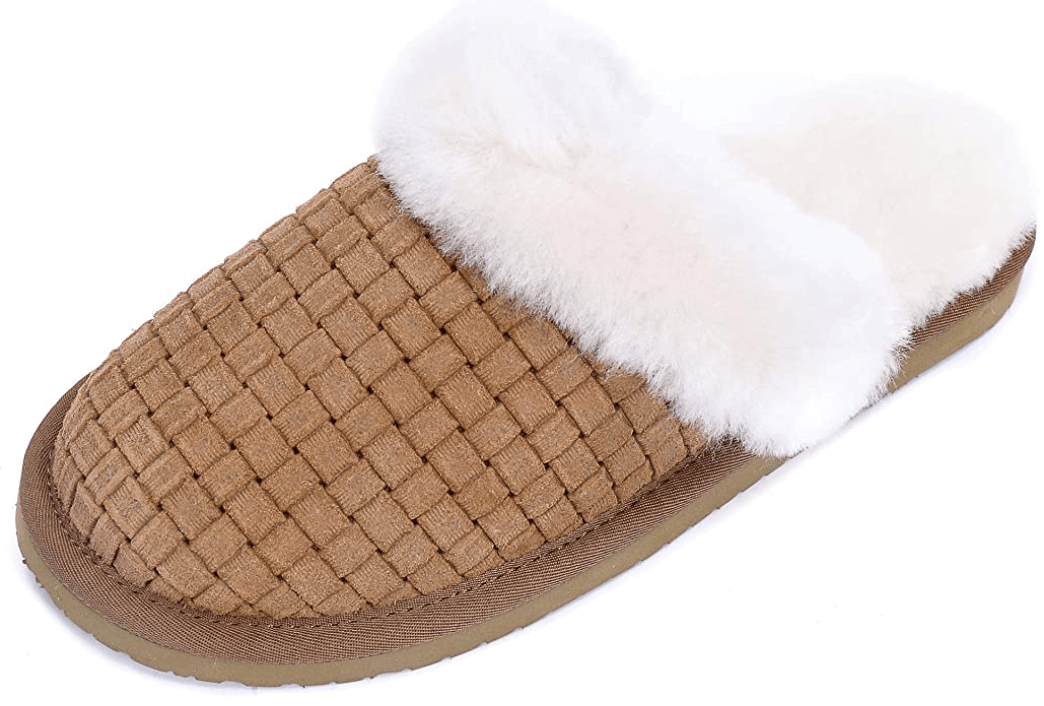 With Scuffette II Slipper by L.A.M.B, your nana can kick back or put her feet up as she sees fit. These dyed authentic fur and sheepskin slippers are warm, cushy, and incredibly comfy.
Boasting 100% leather, L.A.M.B pure wool in the heels, and a crafted rubber sole, they will feel heavenly soft and warm on grandma's feet. You can choose from a selection of grandma-approved shades that include Bougainvillea, pink crystal, sand and espresso.
Buy L.AM.B Women's Scuffette II Slipper on Amazon here.
44-
Rugged Andes Trading Company Scarf
Fashionista Grandma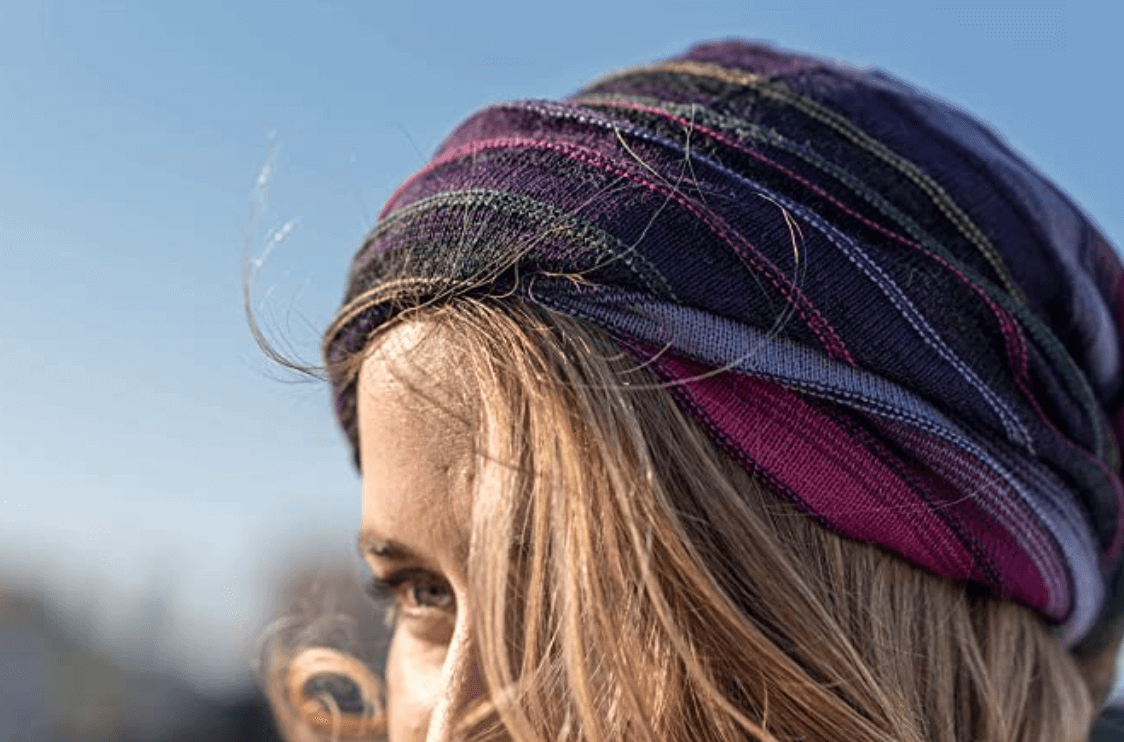 This chic handmade shawl is a lightweight scarf that's woven from luxurious and warm 100% alpaca wool. It's certainly among the perfect gifts for grandma, whether she's a laid-back comfort grammy or a fashion-loving queen.
This multicolor scarf can help complete any outfit, as well as act as a shawl to keep cold at bay.
45- inight Memory Foam Pillow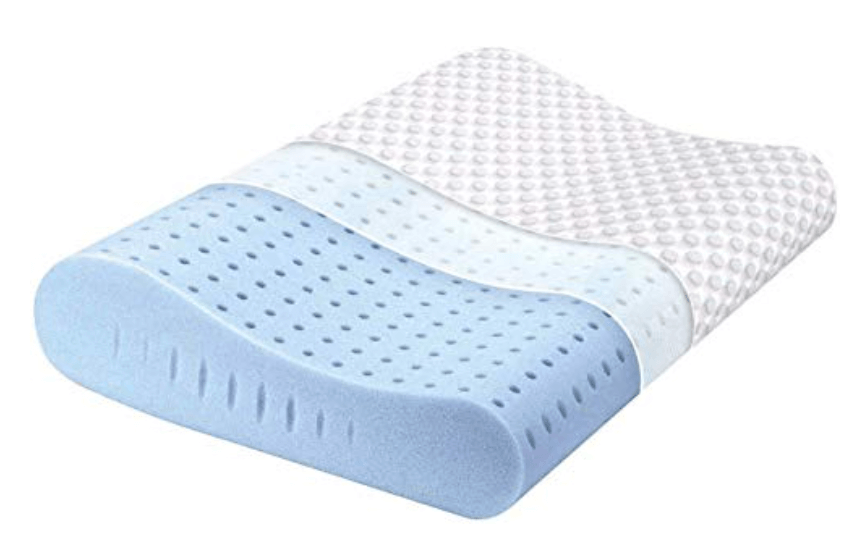 Aging comes with wisdom, as well as pains, spasms, discomforts, and aches. Help grandma ditch her old, overused pillow for this memory foam pillow. It will cradle snuggly to her spine, shoulders, and neck, giving her an opportunity to enjoy a good night's rest.
For grandma, this creatively-designed pillow feels like she is resting her head and shoulders on a plush cloud. Overall, it's a great orthopedic pillow for sleeping, side sleepers, stomach, spine, and back, making one of the best gifts for grandma.
Buy inight Memory Foam Pillow on Amazon here.
You Might Also Like: