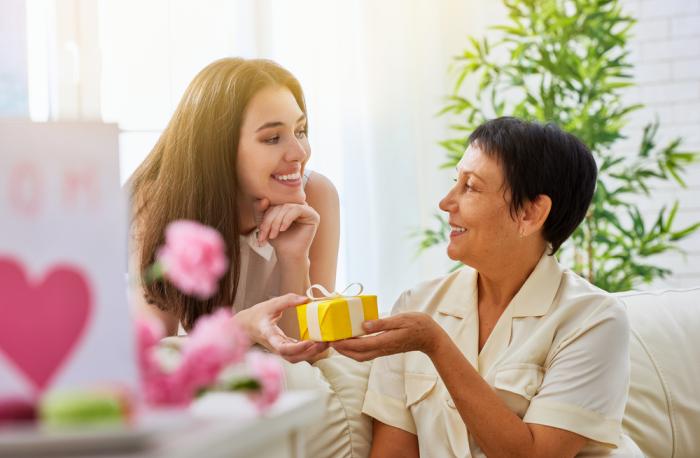 Buying gifts for Mom can be hard. You want to express how much you love and appreciate her, but you don't want to break the bank. It's tough. We get it!
We all struggle with buying for the important women in our lives who seemingly have everything, and it can be even more difficult when moms come out with that age-old "I don't want anything for Christmas this year" or "spend the money on yourself."
Moms, while we do appreciate your selflessness, we'd honestly like to know what you really want this festive season so we don't spend ages looking for a gift you'll never use. None of us want to see our gifts sitting in the thrift store pile come January!
Unfortunately, the likelihood of Mom telling you what she really wants is slim, so we've done our research and sourced some of the very best gifts that will really impress Mom this year!
1. Twinkle in Time Star Map
We all know that most moms appreciate gifts with a little thought behind them, which is why we think the star maps from Twinkle in Time deserve to be at the very top of this list. By simply choosing a special date and location from a time in your mom's life, the company's special software creates a gorgeous, high-quality star map showing exactly how the stars were aligned at that time. The best thing about this gift is that while it looks super expensive and complex, it's actually quite effortless for the buyer to create. And it's very affordable, too!
2. Easy Faux-Fur Women's House Slippers
Amazon
These faux-fur memory-foam slippers from Easy are simply the comfiest for your mom to sink her feet into after a long day at work. The thick memory foam cushion is super supportive, and the sole of the shoes is textured to prevent slips and slides. While these slippers are super-functional, they're not lacking in style; she's sure to adore the luxurious faux-fur feel of these shoes, which makes them one of the best Christmas gifts for Mom as we head into those cold nights.
3. Kool8 Water Bottle
If Mom is always on the go and forever letting her tea to go cold in the morning, then it's time you treated her to a Kool8 Water Bottle. These clever and stylish bottles are made with double-walled insulation that keeps water cool for 24 hours, or tea or coffee hot for up to 12 hours — and it even comes with a nifty tea infuser. There are some other brilliant water bottles on this list, but when you buy a Kool8 bottle you'll also be sending a gift to underprivileged regions in the world, as 20% of all profits made by the company are donated to help give clean water to the people who need it the most. If your mom is super into hiking, you should also check out the best bottles on the market for walkers this year. Nevertheless, a Kool8 bottle is a really cute, eco-friendly gift purchase.
4. Comedy Mug
Amazon
Most moms have a sense of humor, and it tends to come out most when there's some sibling rivalry going on. This fun mug plastered with the message "I love you more than my sibling does — your favorite" is bound to bring a smile to anyone's face and will go great with any other Christmas or birthday gifts for Mom. This gift also makes wrapping super easy, as it comes in its own gift-ready box with colored bubble wrap or tissue paper to keep it safe during transit. The company also offers a great range of other comedy mugs for all family members and occasions, so it's definitely a gift you can keep coming back to when you're struggling for ideas.
5. Cute Keyring
Amazon
If you're looking for something small and special that will remind your mom of just how amazing she is each and every day, take a look at this cute keyring from LParkin. Engraved with the words "everything I am, you helped me to be" and love hearts, this stainless-steel disk was hand-stamped with love and comes in an LParkin jewelry gift box. One thing is for sure — reviewers absolutely love this gift option. One wrote: "(I) got this keychain for my mom on (sic) Christmas. She absolutely loved it. I even got the back engraved to make more meaningful. Such a sweet gift this makes."
6. People of Walmart Coloring Book
Amazon
If there's one thing we know for sure, your mom is definitely familiar with the weird and wonderful sights found in Walmart, and now you can gift them to her with this humorous coloring book from Andrew Kipple. We all need a little break every now and again, and this gift gives your mom the chance to sit back and have some perfect me-time, while also having a bit of a giggle. For the perfect gift set, bag this book up with some felt tips, pencils, and a few bars of chocolate to snack on.
7. Planters' Choice Organic Herb-Growing Kit
Amazon
While some would happily live off freezer food forever, some moms simply love to cook fresh, healthy meals for the whole family — and there's nothing that compliments meals better than homegrown herbs. This growing kit from Planter's Choice comes with everything your mom needs to grow basil, cilantro, chives, and parsley at home. The box includes four durable growing pots, four moisture-proof organic seed packets, four soil disks that expand to seven times their size when watered, four beautiful bamboo plant markers, a grinder for herbs, and a comprehensive instruction booklet. It's simply one of the best gifts for Mom, and she doesn't even need to be too green-fingered to get it right the first time.
8. Positive Energy Blanket
Amazon
This super-soft and ultra-plush blanket from Chansaya is such a thoughtful present to give your mom in 2023. Besides giving physical warmth, this blanket also brings positive thoughts, strength, and healing to the wearer. It comes with the words peace, love, harmony, hope, compassion, serenity, joy, and resilience written all over it to share a feeling of true happiness. This blanket is 65×50" and is perfect for your mom to cuddle under after a long day. It also comes in a range of beautiful colors for that personalized touch.
9. Five-Year Memory Book
Amazon
The 'Mom's One Line a Day' Five-Year Memory Book is perfect for any mom to capture every moment of their life in just a sentence. The creators of this book understand that a full-length journal is simply way too much for most moms to keep up with, so they came up with something super easy instead. Looking back on this book will provide a small snapshot of every day over five years, highlighting exactly how your mom was feeling and what was going on in her life. If your Mom loves sentimental gifts, she can look back on over time. Definitely check out this book!
10. Burt's Bees Hand Repair Kit
Amazon
Give your mom's hands the replenishment they really need after years of motherhood with this lovely kit from Burt's Bees. Equipped with almond milk hand cream, shea butter hand repair cream, and lemon butter cuticle cream, this ultra-nourishing set repairs tough and dried-out skin. Each product is made with natural ingredients, including sweet almond oil, vitamin E, aloe vera, and botanical oils. This kit is one of the best Christmas gifts for Mom as it replenishes hands after spending time in the cold.
11. Smack-a-Sack Stress Relief Ball
Every mom gets a little stressed out now and again, and it's no surprise with all the tasks that come with motherhood. This year, buy her a stress relief sack from MySack to release all that pent-up anger and tension. It's also sure to be a great conversation starter thanks to its fun and engaging design. Each product is made with high-quality, ultra-suede fabric and industrial-strength stitching. It has a heavy-duty Velcro closure that is double-stitched to ensure longevity, which means your mom could even share it with the whole office!
Buy a Smack-a-Sack Stress Ball from Amazon here.
12. Heart Pendant Necklace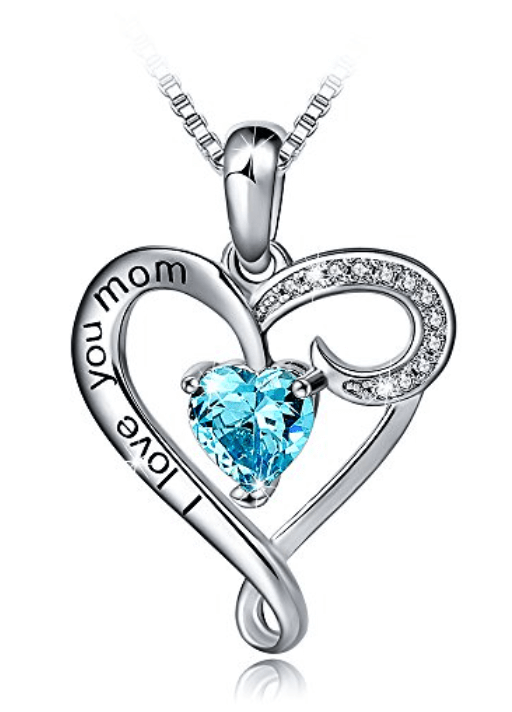 For the jewelry-loving mom, take a look at this gorgeous sterling silver heart pendant necklace from Long Way. This timeless design engraved with 'I love you mom' is something sure to be worn day and night. Decorated with a stunning sky-blue zirconia, this necklace is cast from white gold-plated .925 sterling silver and finished with beautiful silver gems for that added touch. Each product has an s925 mark on its clasp and on the pendant. This elegant piece of jewelry will brighten any outfit and is sure to make your mom feel like a million bucks.
Buy the I Love You Mom Pendant from Long Way on Amazon here.
13. Thick Vintage Socks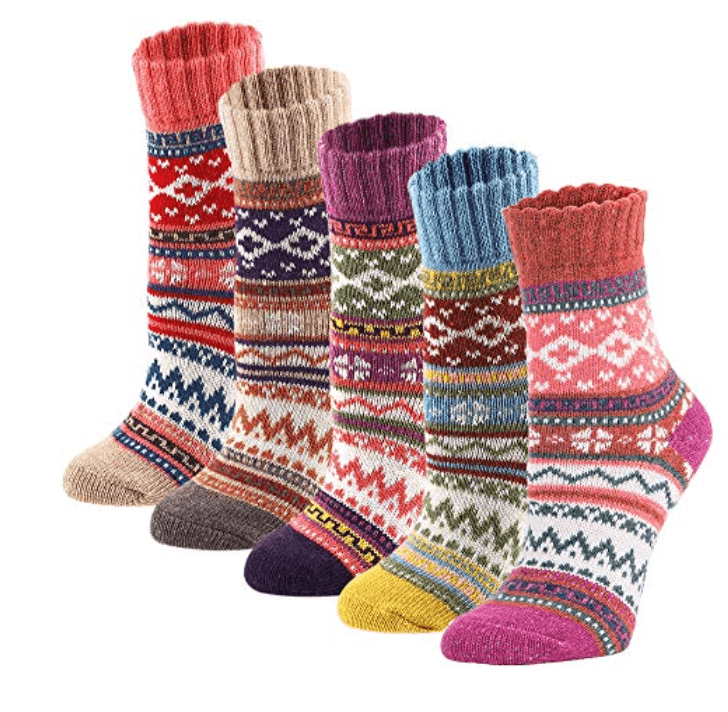 Nothing says 'I love you' more than a pair of cozy socks for Mom to wear during the coldest of nights. This set of five from Yzkke is made of 20% wool, 35% cotton blend, 40% polyester, and 5% spandex for extra softness and comfort. These winter socks are the perfect gift for any mom who loves to hike, climb, or even just snuggle up indoors. Made of super-soft breathable fabric, these socks will last forever and keep Mom's feet comfortable. The socks come in a standard women's US size (shoe size 5-9) so you don't need to worry about them fitting. One Amazon reviewer wrote: "These socks are well made, and fit well – no lumpy toes. They are just the right weight to comfort my tender feet, but not thick like boot socks."
Buy a five-pack of vintage socks from Yzkke on Amazon here.
14. 'What I Love About Mom' Book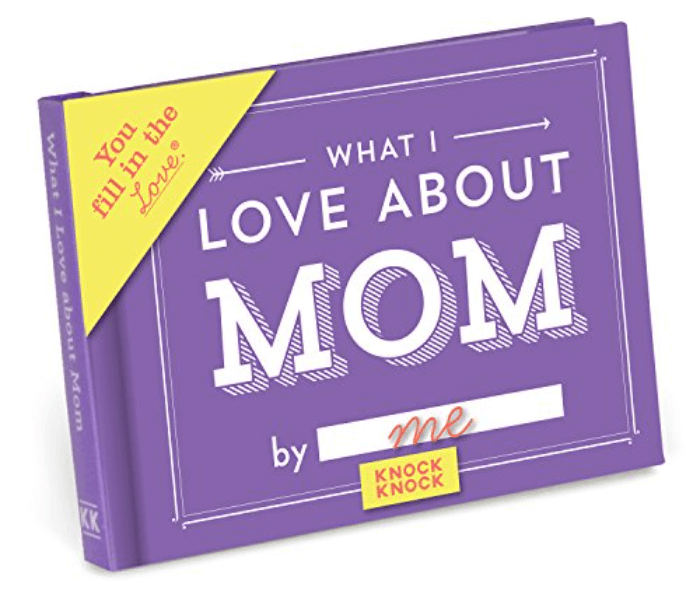 This little book contains fill-in-the-blank lines to give you the chance to accurately describe exactly why your mom is the very best. Simply complete each line and wrap up the book for one of the most perfect gifts for Mom. She'll look back on it time and time again! This gift combines thoughtful and creative vibes with all the aesthetic properties of a great gift. Knock Knock, the producer, also creates a list of similar books for others in your life, so you're sure to never be short of birthday presents!
Buy the What I Love About Mom Book on Amazon here.
15. Hummingbird Wind Chime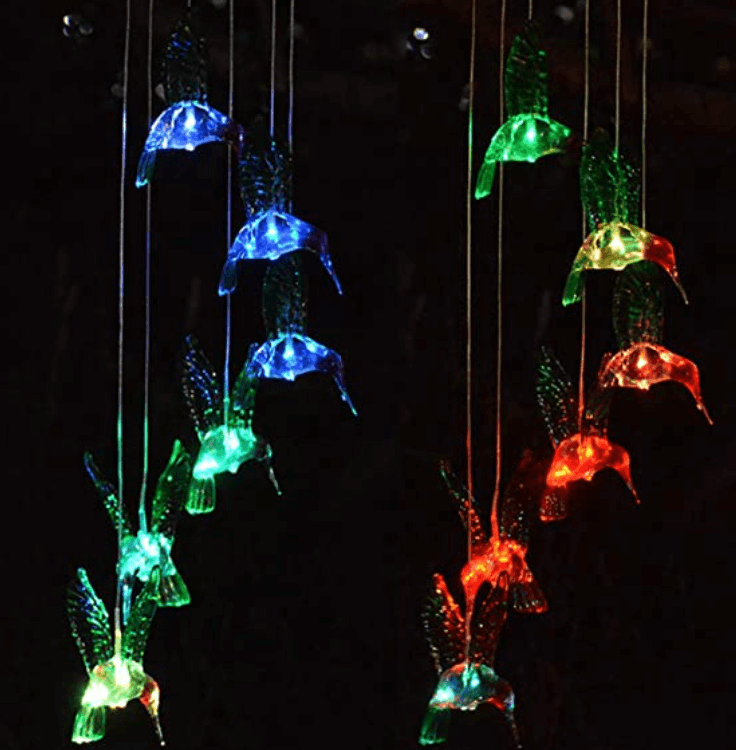 This hummingbird wind chime is one of the very best birthday gifts for Mom this year, with its gorgeous interchanging colors and mesmerizing shine. The chime charges automatically during the day using solar panels, then shines at night for up to eight hours. It's made of durable plastic which means the shape of the ornament will never change. The product comes with a hanging hook so your mom can choose the perfect spot for her chime.
Buy the Hummingbird Wind Chime on Amazon here.
16. 'In Dog Wines' Glass
If your mom is also a dog mom, then she's bound to adore this present (and even more so if you sign it from the dog). This premium glass reads "In Dog Wines I've Only Had One', making it a great choice for the Mom with a great sense of humor. Next time your mom asks you to pour her a glass of wine, present her with this — she's sure to get a good laugh! Plus, if you don't like the product or it isn't what you expected, the seller will offer you your money back. One reviewer wrote: "Got it for my boss for Christmas. She LOVED it!!! (sic) I'm ordering more for myself. I can't say enough how awesome and well made it is."
Buy the 'In Dog Wines' Glass on Amazon here.
17. DASEIN Women's Handbag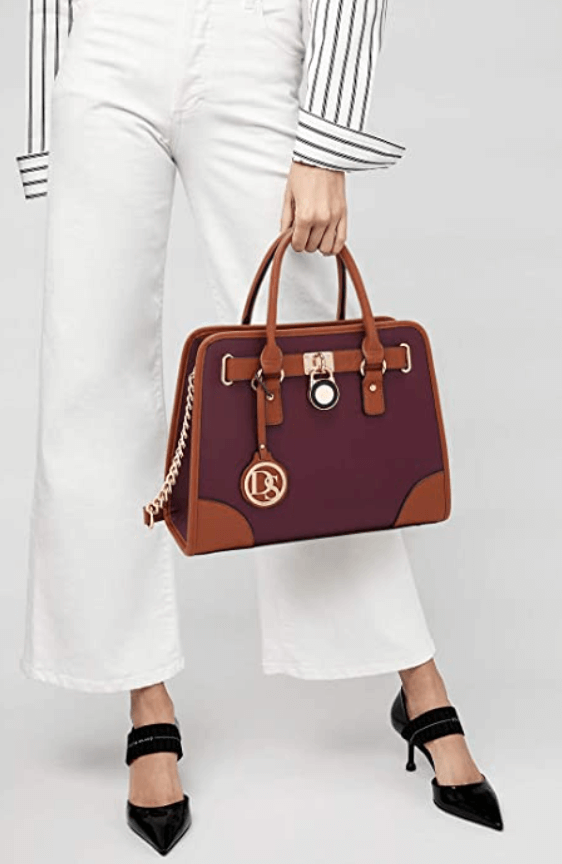 Moms that are into fashion are often hard to buy for. It's difficult to guess someone's tastes, but these bags from DASEIN are completely timeless pieces. Made of 100% vegan leather with crosshatch textures, these sturdy bags are super secure and durable. The fashionable belt and tassel design is simple, effortless, and makes for a great accessory when combined with the two-tone leather. Its structured design allows the bag to stand by itself and it also features a top-zip closure for added security. The product comes with a comfy shoulder strap and is sold in a variety of great colors.
Buy the DASEIN Women's Handbag from Amazon here. 
18. Essential Oil Diffuser Bracelet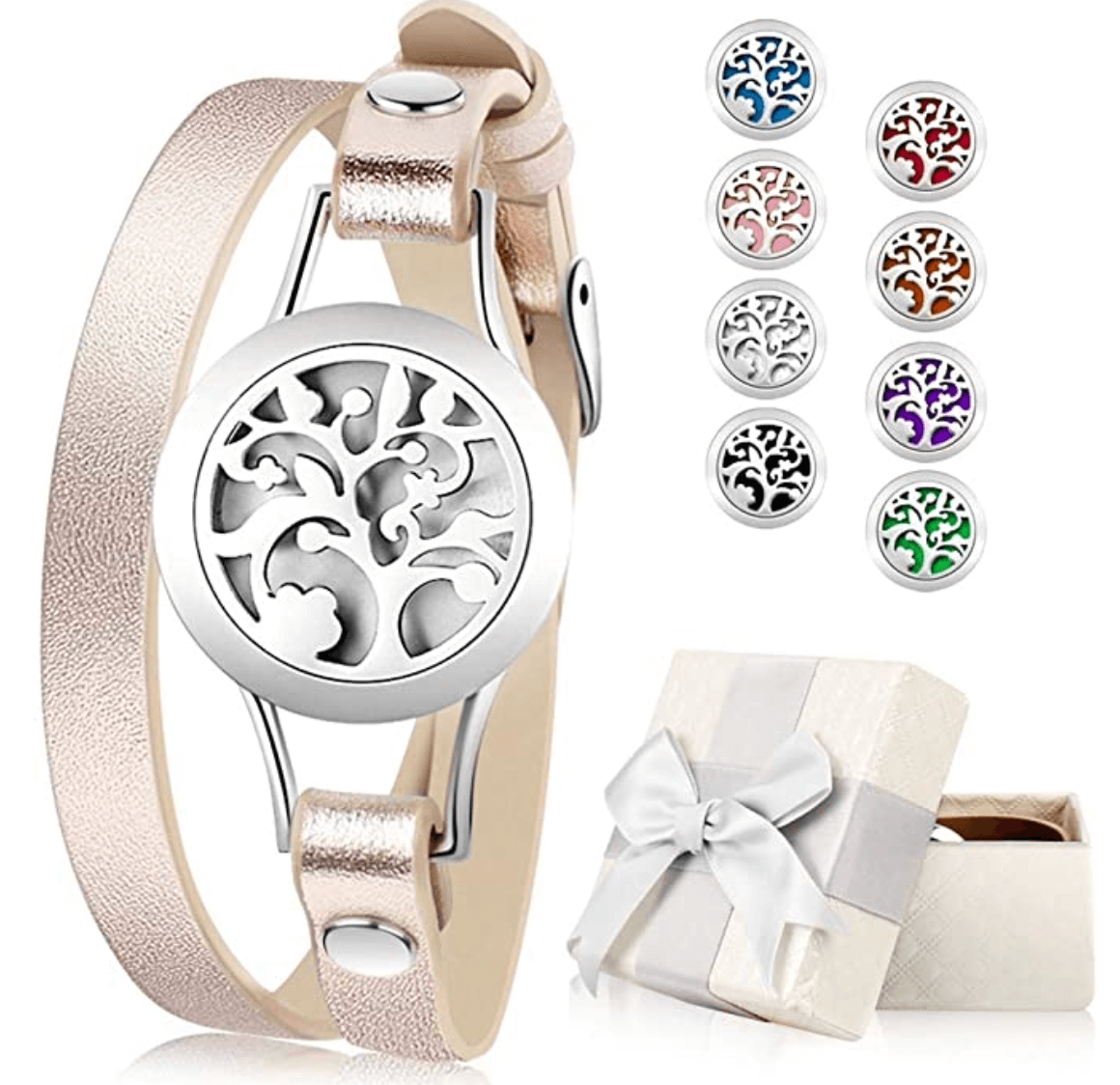 From Romanda, this perfect birthday gift for Mom is a product that's essential for relieving anxiety and stress. The essential oil diffuser bracelet works to calm emotions and relieve tension and stress with just a few drops of your mom's favorite essential oil. From there, she'll be surrounded by a wonderful aroma to keep her day's plans chilled and relaxed. The diffuser bracelet has five holes to adjust to fit any wrist, so there's no need to worry about sizing. It's also made from hypoallergenic and anti-fading stainless steel, meaning this gift will last for years to come.
Buy the Diffuser Bracelet on Amazon here.
19. Trendy Women's Cozy Warm Winter Fall Blanket Scarf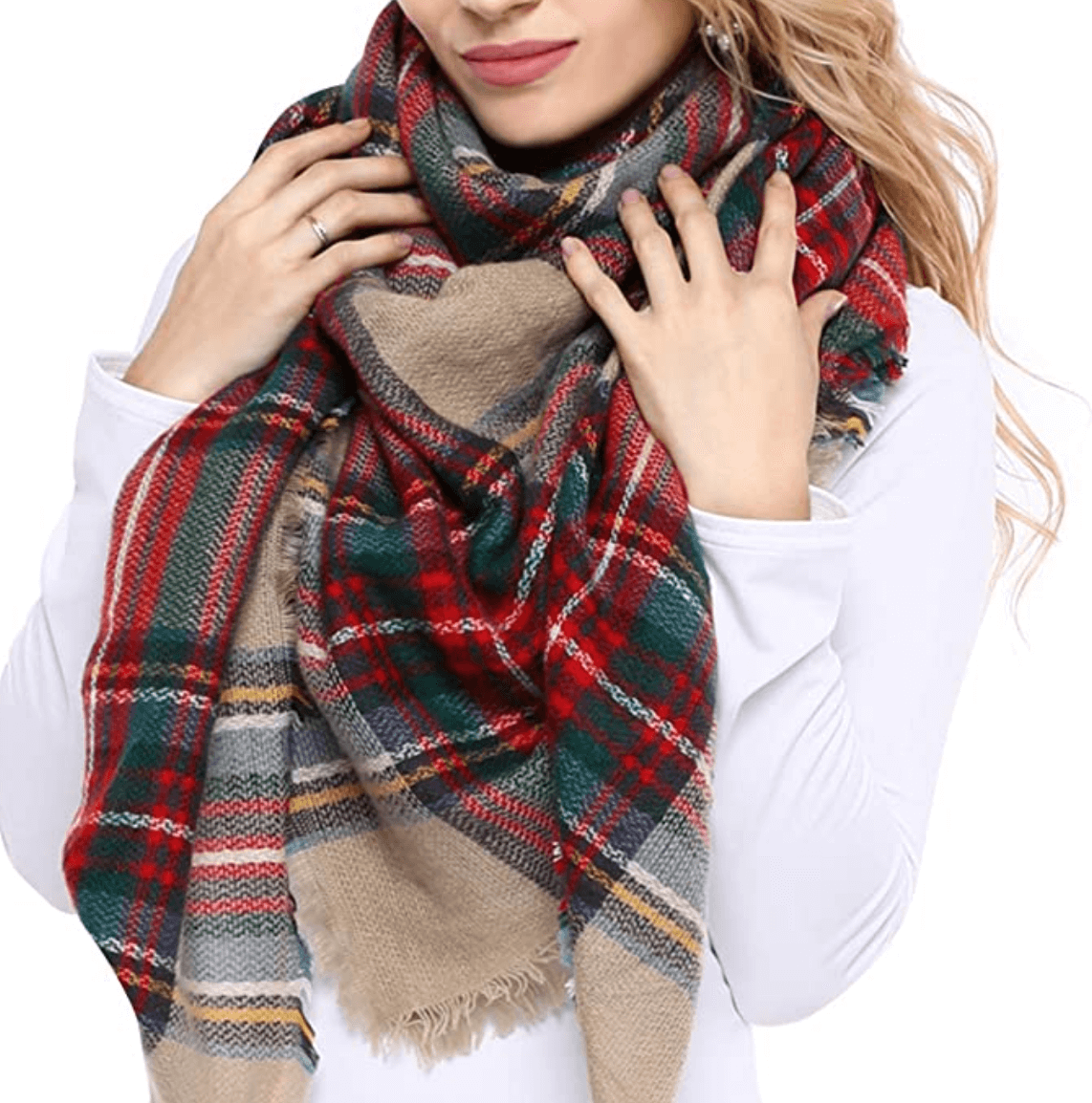 Most of us love dressing up for the chilly weather, and your mom will enjoy it even more with this scarf from American Trends. Made of cashmere-like acrylic, this vivid scarf is light but warm to provide the perfect protection during those cold months. It will easily match any outfit with its easy-going style and mix of colors. As it's oversized, this scarf also works as a shawl or as a wrap-around blanket for nights around the campfire. One reviewer wrote: "I typically never wear scarves, but thought I would try the blanket scarf trend. Glad I did. Living in AZ you don't want something heavy and this scarf delivers. Lightweight but warm for the cold mornings and/or offices."
Buy the Cozy Warm Winter Fall Scarf Blanket from Amazon here.
20. CandleEssence Scented Pillar Candle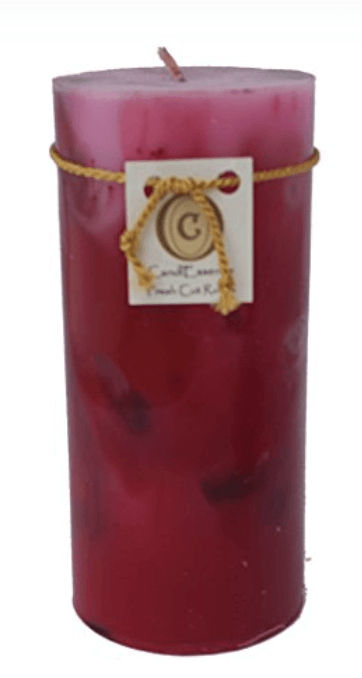 This unique handcrafted pillar candle has a subtle fragrance that fills every room with a welcoming scent. Each candle (there are five to choose from) comes in its own beautiful burlap gift bag with a printed elephant to match the candle's theme. Our favorite is the red-colored one, giving out a gorgeous rose smell that all visitors are guaranteed to compliment. Gift Mom one of these candles this year so she's reminded of her family every time she lights it.
Buy the Candle Essence Scented Pillar Candle on Amazon here.
21. Owl Ceramic Pots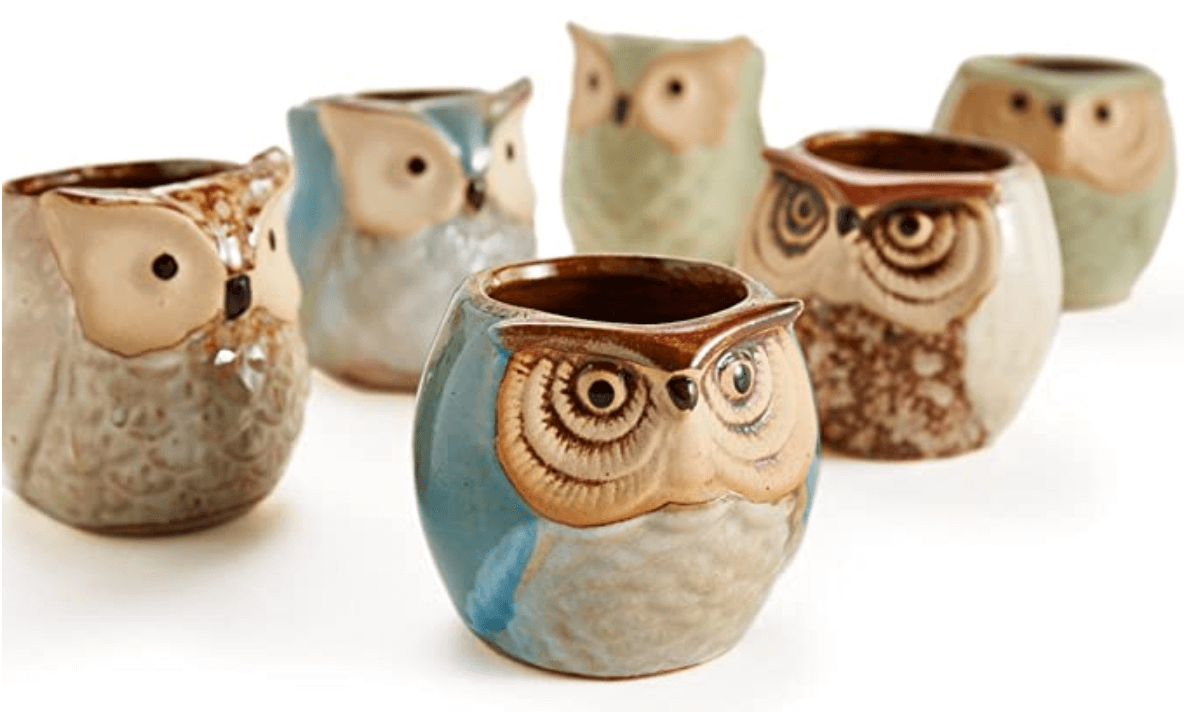 These super-cute owl pots from Sun-E are simply perfect birthday gifts for moms who are green-thumbed and love spending time in the garden. This set of six is ideal for easily refreshing any garden, and they are made perfectly for succulent plants to grow. Each pot is ceramic and petite (2.2" x 2.2" x 2.4") so they'll fit nicely into any home or garden. To gift Mom an attractive and fun splash of color in the garden, definitely look into buying these plant pots. One reviewer wrote: "These are so cute! I can't stop looking at them! I got them for some succulents I got from my mom-in-law for my office. Now I miss them when I'm home! I love looking at them! I think I'll name them…"
Buy the Owl Ceramic Pots from Sun-E on Amazon here.
22. Travel Jewelry Organizer Roll Foldable Jewelry Case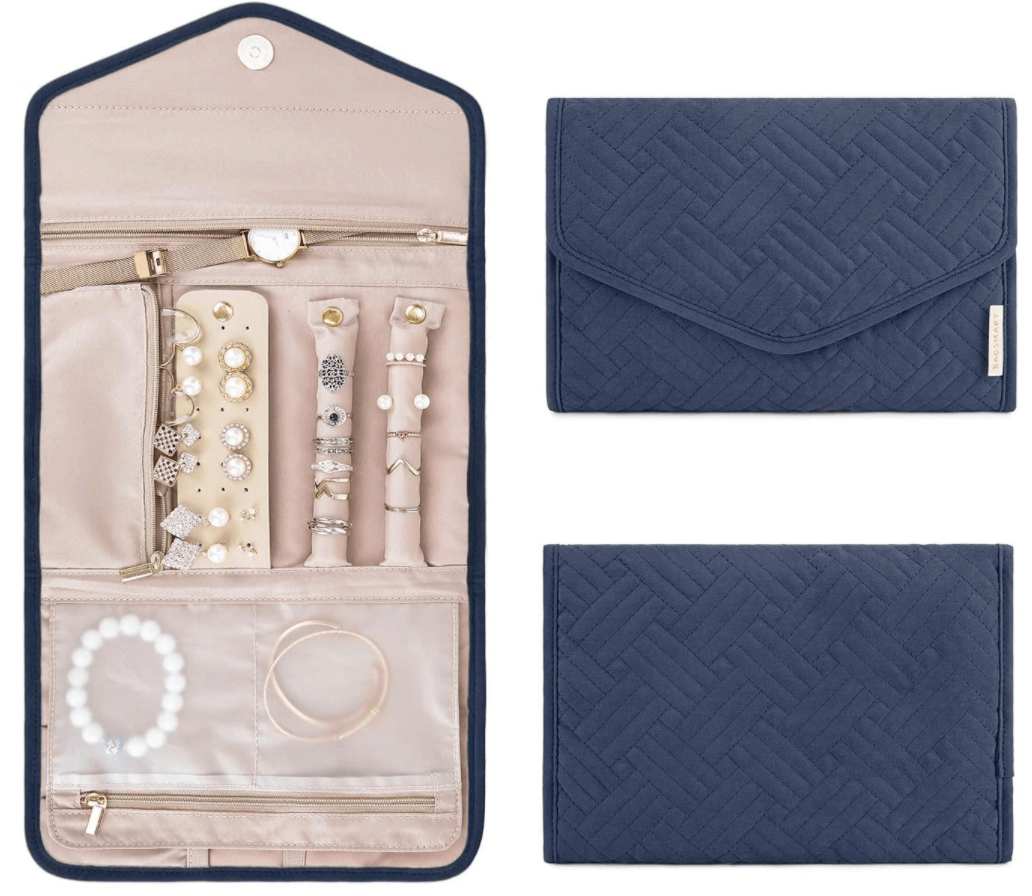 Buy this amazing travel jewelry organizer as your best Christmas gift for Mom this year so she can be all ready to take her next trip. This smokey-blue case from Bagsmart is compact enough to fit nicely on the top of any packed suitcase and has space for rings, earrings, necklaces, brooches, and even watches! Gone are the days when your mom complains about her jewelry being tangled, all thanks to this clever little case. Whether your parents are always off on vacations, business trips, or retreats, this will be the one thing your mom is sure to always bring with her. It comes in a range of different colors and patterns to suit any style.
Buy the Travel Jewelry Organizer from Bagsmart on Amazon here.
23. La Pure Eye Mask/Bags / 24K Gold Gel Pads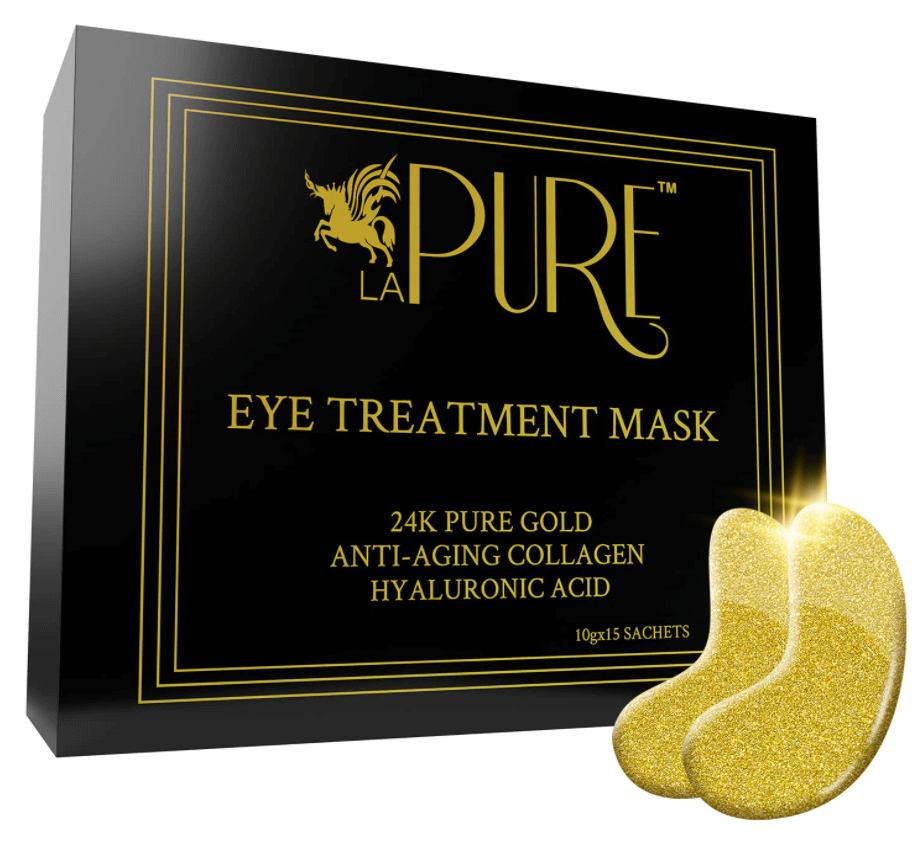 Every mom needs a pamper session from time to time, and who's to say that shouldn't be done with 24K gold? These crystal collagen gold powder eye masks are one of the best gifts for Mom, and they're a great way to relieve the look of dry, fine lines, eye bags, dark circles, and general eye fatigue. The collagen works to firm the skin as well as replenish and moisturize the eyes, making these masks great for anyone who struggles to sleep or any mom who likes to stay up all night partying. The great thing is that these masks remain in place regardless of what the wearer gets up to, so if your mom can't sit in one place for long, she'll still be able to move around the house.
Buy the 24K Gold Powder Eye Masks on Amazon here.
24. ASICS Women's Gel-Cumulus 23 Running Shoes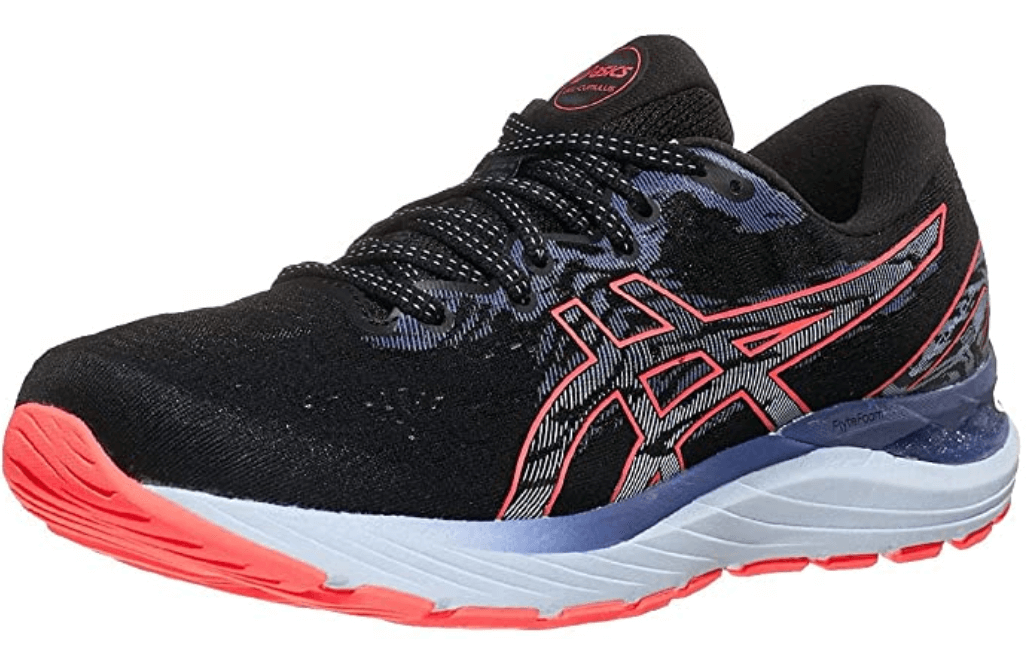 Moms who are always on the go deserve a little bit of luxury on their feet. These Excite running shoes from Asics are perfect for anyone who is always moving, with its rearfoot gel cushioning system which attenuates shock from the impact of walking and running. The shoes also have a removable sockliner and are made from Asics' high-abrasion rubber outsole, meaning these trainers will last a very long time. They're even designed with reflective materials to enhance visibility during low-light hours — surely one of the best gifts for Mom this Christmas.
Buy Asics Women's Gel-Cumulus Running Shoes on Amazon here.
25. Custom canvas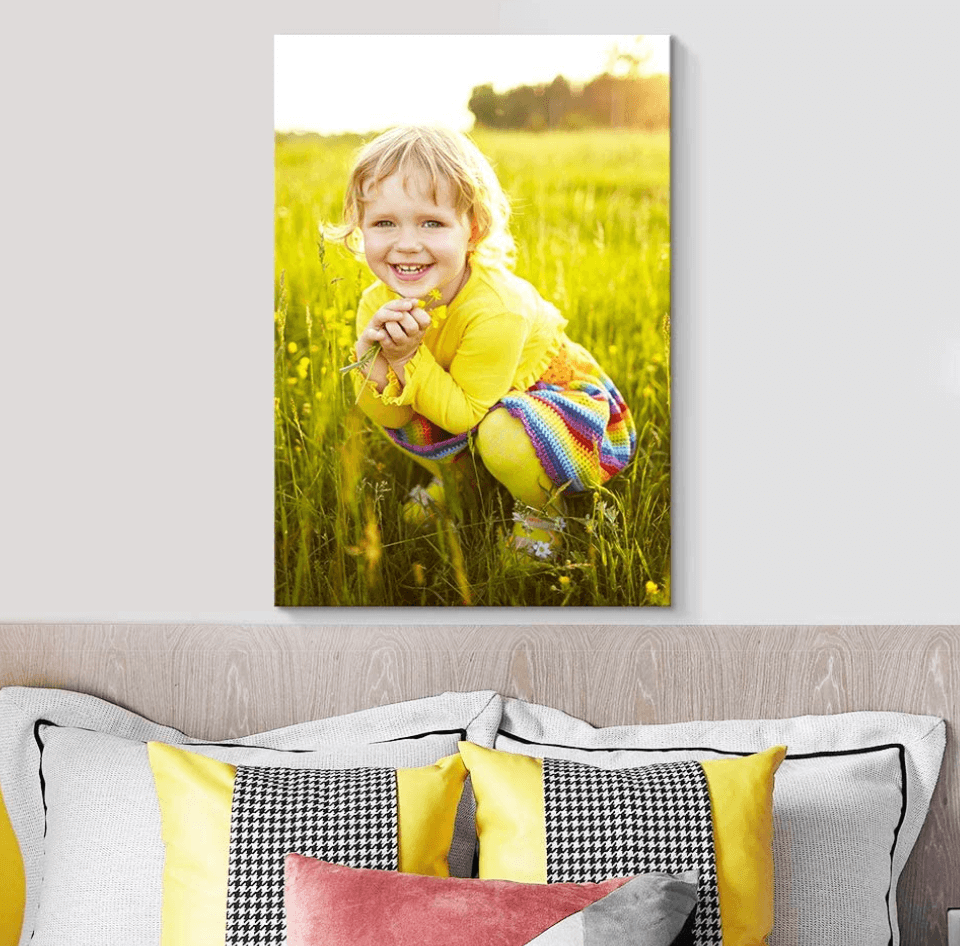 This year treat your mom to a custom canvas of her favorite family picture to remind her of exactly what she's achieved as a parent. Simply choose a great picture, upload it to Amazon, choose a size, and you're good to go. There are plenty of opportunities with this gift; why not print a super old picture to remind Mom of her kids when you've all moved out? A heartfelt custom print is a great gift for Mom, and once she is sure to absolutely adore. Each canvas is printed with eco-ink which is safe for home environments and is fitted onto a 1.5"-thick frame bar to make a gallery-quality gift. Make sure that your chosen photo has a resolution of at least 75 DPI (dots per inch) and that no white border is left when you design it on your computer.
Buy a custom print in a variety of shapes and sizes from Amazon here.
26. Neck Massage Pillow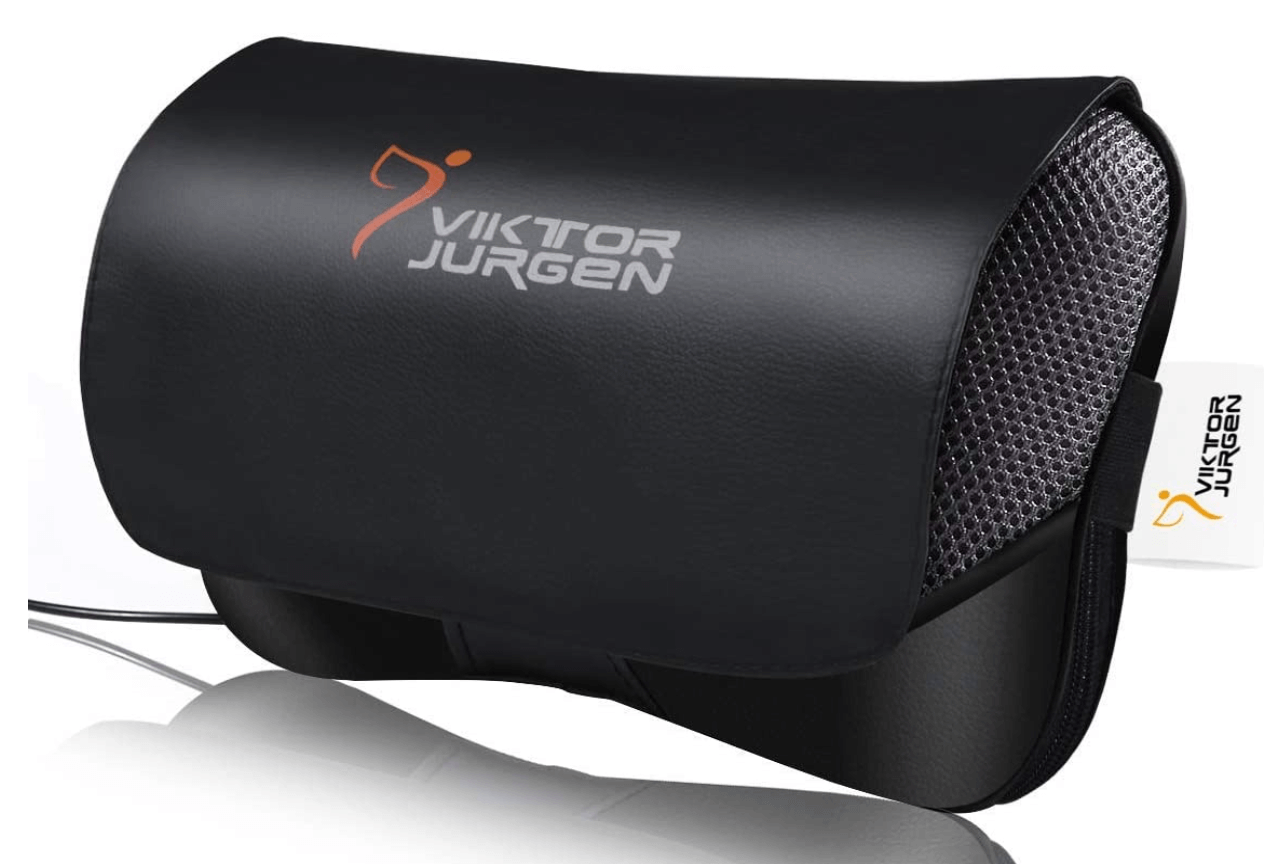 Most moms tend to complain about feeling tired and achy, so we've found the perfect way for them to sit back and relax with this neck massage pillow from Vicktor Jurgen. The powerful 3D rotating massage nodes knead deeply to relax those tired muscles. The pillow also comes with an easy-to-use heating function that can soothe aches and pains. Its ergonomic design means that the device contours perfectly to the body to make for the most relaxing experience possible. Treat your mom to the gift of relaxation this year.
Buy the Neck Massage Pillow on Amazon here.
27.
Brubaker Cosmetics
Gift Box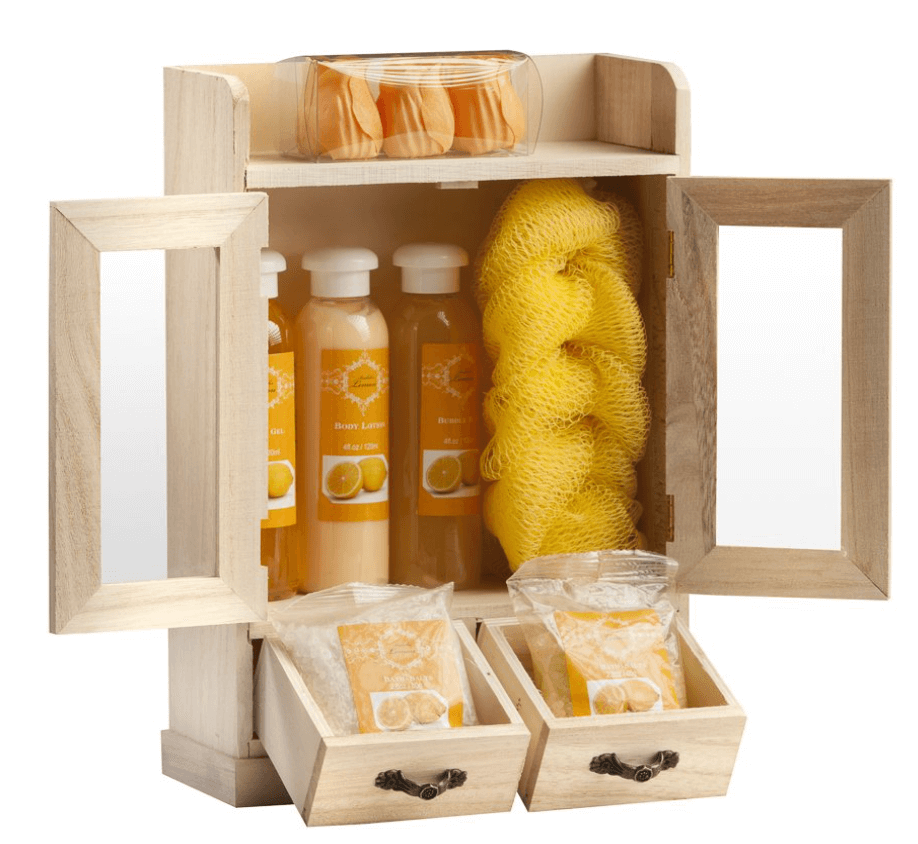 Just like buying a cake is cheaper than making one, buying a ready-made gift set is often more affordable than putting one together yourself. This gorgeous gift set is a perfect birthday gift for Mom, complete with a shower gel body lotion and bubble bath, bath salt, nylon peeling sponges and scented roses .If your mom is a foodie, you may also want to check out the cheese gift set featured on Cool Things Chicago's list of gifts for her. While some of you may prefer to put your own sets together, you can save yourself tons of time by simply buying this gorgeous set from Amazon and getting it delivered straight to her door.
Buy the Brubaker Cosmetics Gift Box for Moms on Amazon here.
28. Dual Breakfast Sandwich Maker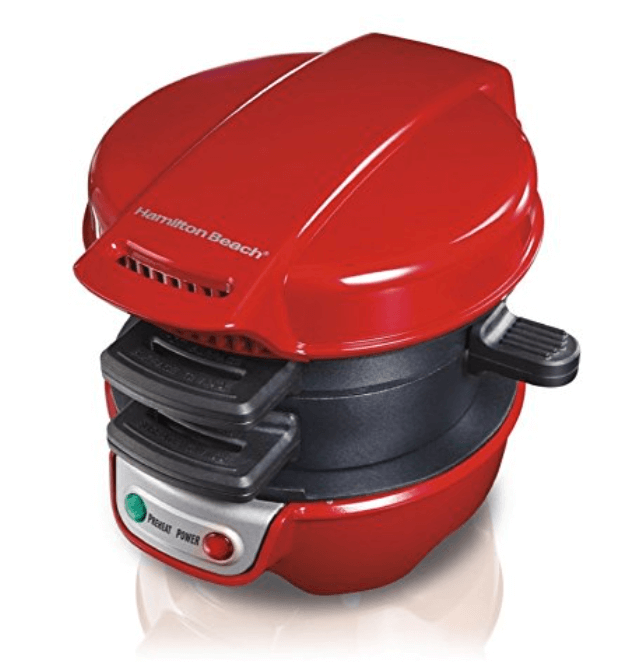 We're sure you'll be so impressed with this sandwich maker that you'll end up buying two: one for Mom, and one for yourself. This cool appliance from Hamilton Beach makes custom sandwiches in just five minutes — perfect for moms who never stop for a breath (basically, all moms). The machine also comes with a complimentary recipe full of sandwich ideas to suit every diet. Simply layer bread and cheese or cooked meat, add an egg straight into the egg plate, layer with more bread, then assemble after cooking. Every part of this easy-to-use machine is removable and dishwasher-safe for easy cleaning.
Buy the Dual Breakfast Sandwich Maker on Amazon here.
29. Klikel Family Tree Picture Frame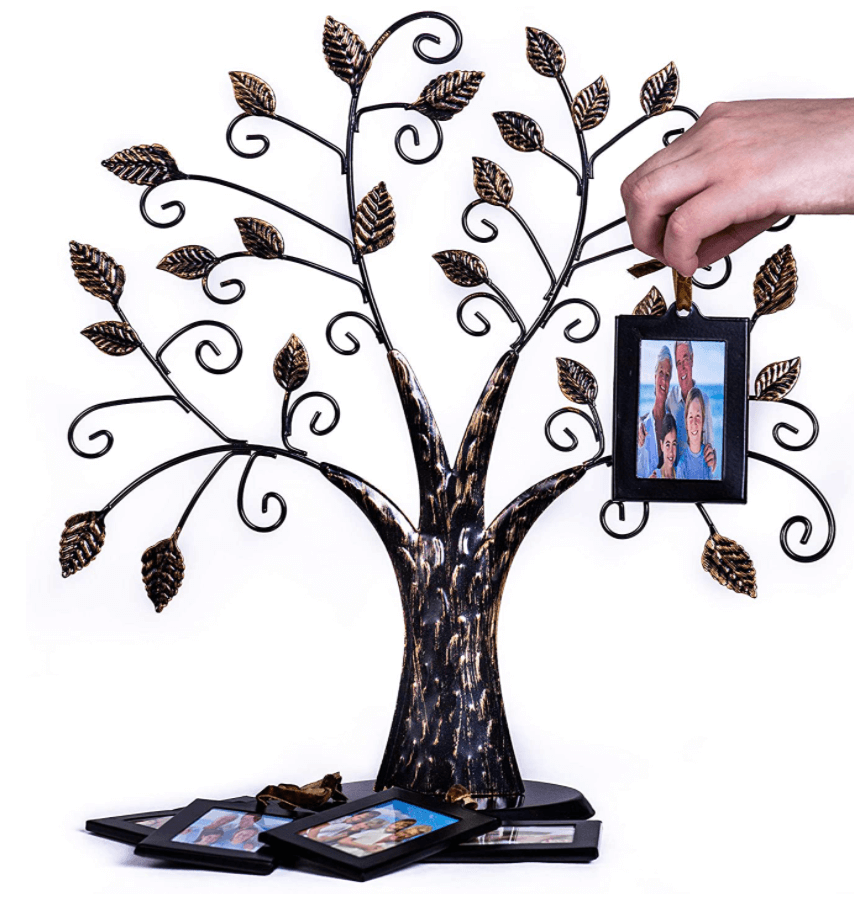 Most of our family homes are covered in pictures of when we were young, so now's the time to refresh things a little with some updated snaps. This family tree picture frame is a gorgeous way to display all your family's best photos as a gift to your mom. With intricately carved branches and gorgeous hanging frames, this gift really does take the concept of the 'family tree' to a whole new level! You can also buy more hanging frames as you go along, allowing Mom to add her own photos, or giving you the chance to gift new branches every time a special occasion comes around. Whether the tree ends up displayed on the mantelpiece or sits in the center of the dinner table, it's sure to fit right into any home.
Buy the Klikel Family Tree on Amazon here.
30. Glass Teapot with Infuser and Bamboo Trivet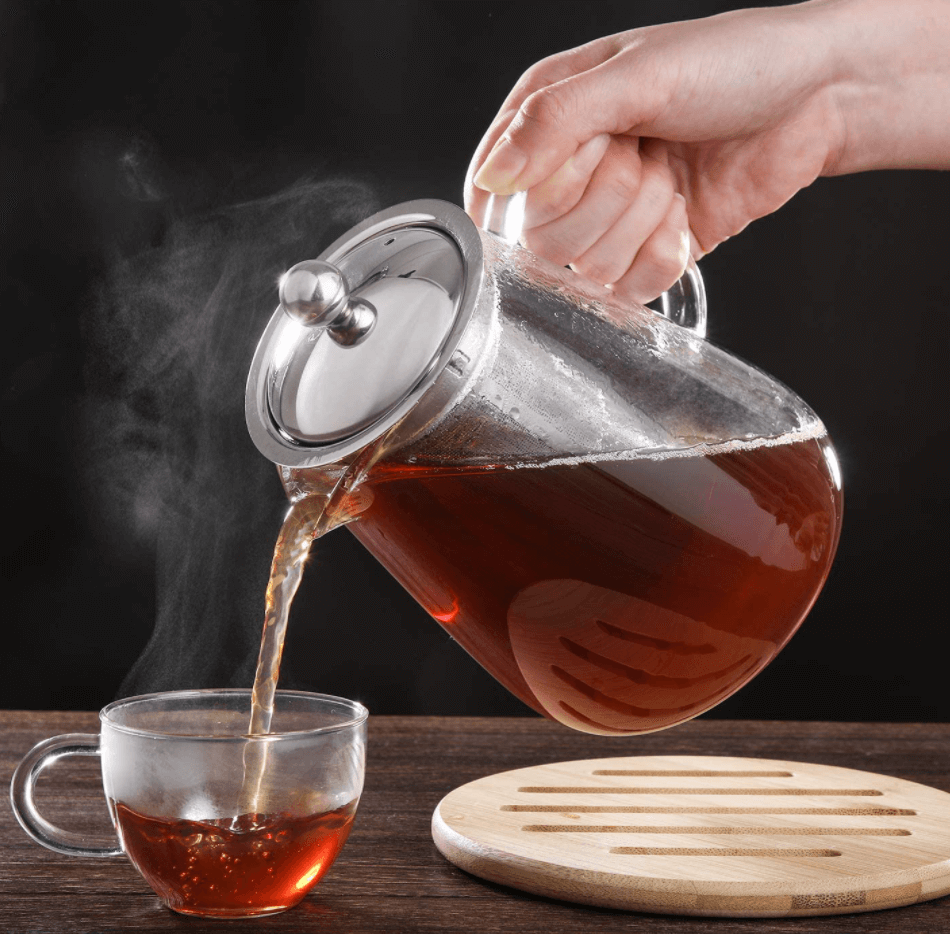 For the mom who indulges in afternoon tea, pick up this gorgeous glass teapot with infuser and bamboo trivet from Hiware. This handmade teapot promises no drips and perfectly holds two mug-sized cups of tea. Created for those who enjoy the finer things in life, this set aims to bring a breath of fresh air into anyone's life. It comes with a deep mesh stainless-steel infuser perfect for all types of tea leaves, and a custom-fit bamboo coaster to keep the bottom of the teapot away from delicate surfaces.
Buy the Glass Teapot with infuser and bamboo trivet on Amazon here.
31. Silver Turtle Family Necklace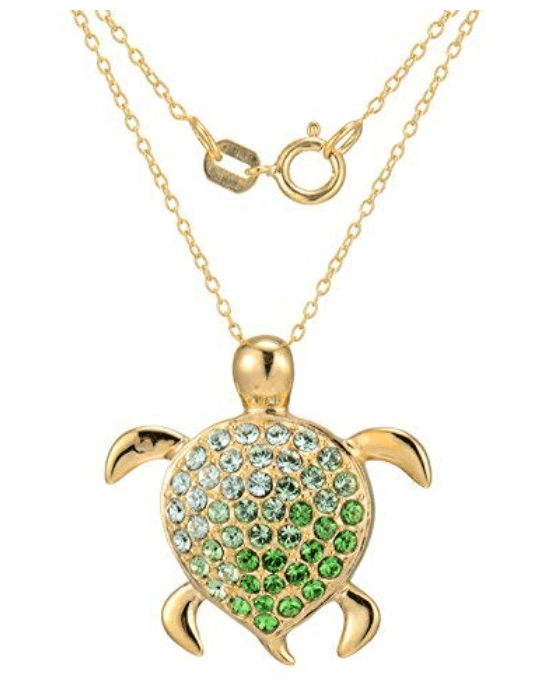 This fun sterling silver turtle family necklace is perfect for the mom with three children. Each turtle, made of 14k rose gold-plated sterling silver, is made to join hands as a symbol of good health and longevity. Each necklace is handcrafted, made to 18", and has a lobster-claw clasp. One mom reviewer wrote: "This is such a sweet necklace, it is close to my heart for sure. My children got this for me for Christmas and they did all on their own. It fits perfect and I absolutely love it! It is a priceless gift for me and I will treasure it for always (sic). I have three kids so it is one turtle for each child. It's perfect!"
Buy the Silver Turtle Family Necklace on Amazon here.
You Might Also Like: