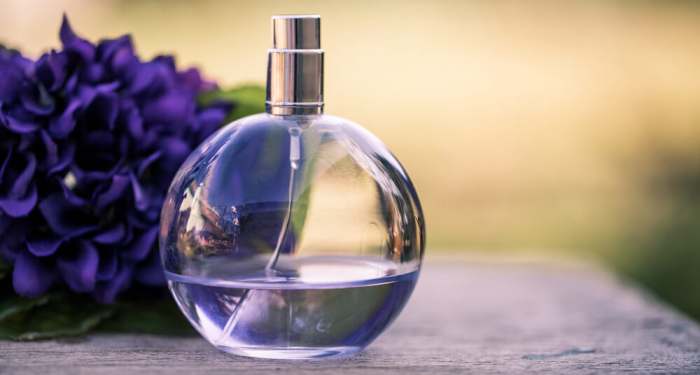 -10%
16 new from $97.23

Free shipping
Last update was on: March 30, 2023 2:27 pm
100% Original
Fragrance Type: Eau de Parfum
For Women
Country of origin is China
Choosing the perfect gift is never easy.  This is especially true when buying presents for holidays or special occasions such as Valentine's Day or Mother's Day. Luckily, some items are absolutely adored by all types of women.  So no matter who is the lucky one – sister, wife or grandmother – we are sure she will be grateful for and value the choice you made.
A bottle of perfume can be a very common gift at any time of the year, but for good reason – anyone wants to smell divine. Each fragrance is a unique combination of scents and ingredients that will evoke feelings or shared emotions shared in your relationship with the receiver.
Carolina Herrera Good Girl for Women is a top-shelf fragrance that is ideal for any perfume collector. It is also an excellent way to show your admiration and gratitude towards your loved one, we included this item on our list of best birthday gifts for her, hoping to simplify the exciting, but challenging gift choice for an important person in your life.
Released in 2016, Good Girl falls in the category of one of the most successful perfumes of the last years.  Many people consider it one of the best choices for ladies. A very feminine and sensual scent, we believe it is the perfect addition to a night out or to an elegant evening event.
Being an EDP (Eau de Parfum) version, this mysterious and bold fragrancewill last longer compared with an EDT (Eau de Toilette) scent; most skins getting about 8-10 hours of longevity. With a much higher concentration of essential oils, this EDP provides a deeper and richer experience, creating a real touch of extravagance that will for sure get noticed in any circumstance.
For daytime use, a light spray can be sufficient. For a formal event or for an elegant night out, a somewhat more liberal application will assure a rich scent that can last until the next morning. Don't be surprised if the daring aroma remains impregnated in your clothes for many days after use. Your beloved one will be impressed with the high quality notes this fragrance brings.
Ideal for any modern lifestyle, Carolina Herrera's Good Girl top notes are bergamot and lemon, generating a slightly citric opening in the first minutes of spraying. In about half an hour the scent becomes more intense and sensual. The heart notes are tuberose, Bulgarian rose, jasmine, orange blossom and cinnamon. The flower notes are extracted in a unique way that creates a rich delicacy and an extraordinary wild experience.
The foundation of this feminine perfume is the base notes, which are heavier and long lasting. They blend harmoniously with the heart notes, working together to create an irresistible perfume. Good Girl's main base notes are roasted tonka bean, cocoa, sandalwood, cedarwood, patchouli, amber and musk. These rich and stimulating ingredients amplify the elegance of a woman, presenting her style of strong fluidity and exceptional femininity.
These evocative and balanced contradictory ingredients are a great representation of the strong duality of modern women and modern life. Capture her complexity and you will find yourself admiring the sweet and alluring qualities of this unique fragrance.
A perfume's bottle is often considered as important as the scent it carries inside, a rare and unequaled flacon being stated as a real piece of art. "Give a girl the right shoes and she can conquer the world" – this was the inspiration for the unique shape of Carolina Herrera's perfume. Designed in the shape of a stiletto, this bold fragrance can easily become a weapon of seduction strong enough to turn all heads and create unforgettable memories.
Our sense of smell is tightly connected to our memories, so offering Good Girl as a present to your beloved one will make her come back to the day you gave it to her, always bringing a smile on her face. What better gift to give than a reason to smile? It's a truly special and thoughtful present that will beautifully encapsulate her bold personality and strong character.
100% original in a 2.7oz / 80ml version, Carolina Herrera's Good Girl is an excellent way to show your care and affection in a classic way that will always let your receiver understand she holds a special place in your heart. There is a big chance this fragrance will reveal new exciting perspectives, unfold secret desires and increase any lady's confidence and courage.