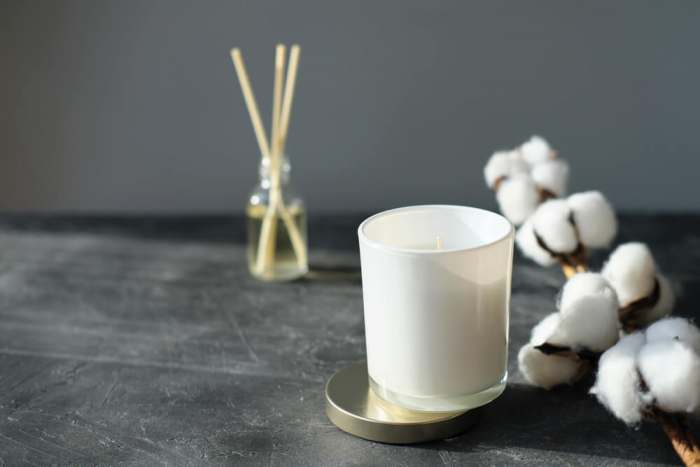 Last update was on: November 28, 2023 3:25 pm
We all have a wonderful woman in our life – or more than one – who deserves all our attention and gratitude. It might be your loving wife who has always stood by you, your younger sister who will always be your favorite girl or your caring mother or grandmother, who took care of you since you were a child and has never stopped doing so, even after all these many years.
Each has different interests and personalities, so each time a special occasion is approaching you will naturally want to put all your best effort to finding the ideal gift. Christmas, Mother's Day or Valentine's Day – you want to impress them and show them that you love them as much as they love you. If your special lady is an avid book lover, you might find the Chi Candle Apothecary Literary Soy Candle a very special and original choice. With its one-of-a-kind aroma and minimalistic design, we included this item in our list of best birthday gifts for her, knowing it can easily please any bookworm.
Chi Candle is a thoughtful brand that started its candle making process as a simple hobby, but that very soon gained popularity and heartfelt compliments. The founders spent multiple hours creating unique items from hand sketching all the labels to carefully choosing the ideal jars and compositions. Each one of their candles has a distinctive story and offers a soothing experience.
Any reader's favorite action is to smell the scent of a new printed book. Chi Apothecary Candle offers a warm light that will last up to 65-70 hours and an impressive scent of crisp pages, ambered glue and fresh ink combined with the strong notes of cedarwood and driftwood.
The smell of paper and printed ink can easily stimulate the senses, increasing your desire to discover its secrets. Because of this real pleasure some people find in the smell of both new and older books, some perfumers (and chandlers, as well) have even tried to create fragrances that imitate this particular aroma.
The sharp and fresh scent of a newly printed book is a clear promise of the as yet unread story waiting to be discovered. It is a smell associated with one of the biggest pleasures in the whole world – reading. If your beloved woman has this passion, do not doubt her pleasure with this scent. This is why we believe Chi Candle can be a dream gift she would simply adore.
The rich aroma of cedarwood provides a woody base, combined with some freshness and hints of resin. Often compared with an experience in an evergreen forest, cedarwood is a very popular ingredient used in the aromatherapy industry for its calming and balancing properties. It is frequently used as a great aid in alleviating occasional insomnia, reducing anxiety and enhancing concentration.  The relaxing experience is boosted by the driftwood scent, which can easily send your imagination to a salty shore bleached by the warm sun.
Chi Apothecary Candle is not only a simple source of light. The warm light produces a lovely ambiance that simply cannot be replicated, helping to create a cozy and intimate effect. These scents and the quality of candlelight itself are well known for their soothing and healing properties, which is why they are often used in therapy places such as spas, massage or yoga rooms.
The natural fragrance is a fantastic way to add a personalized note to a room and its beautifully crafted design can instantly add a stylish touch to your space decoration. The neutral color is versatile enough to be placed in a multitude of places – the center of your dining table to impress friends or family, an outdoor porch or garden to obtain a gentle atmosphere, close to the bed to help improve sleep or in the bathroom, for a much needed relaxing and warm bath.
Chi Candles are made in California from soy wax derived from 100% American grown soybeans. Soy wax is a hydrogenated vegetable oil that turns solid at room temperature and contains zero artificial ingredients; this is why it can be a much better alternative to old fashioned paraffin wax. Friendly to the environment, soy wax is especially important when burning candles around children or pets.
Chi Soy Candle uses a lead free cotton wick, essential oils and premium grade fragrance oil, offering a clean and environmental friendly burn. All scents used are phthalate free and no dyes are added.