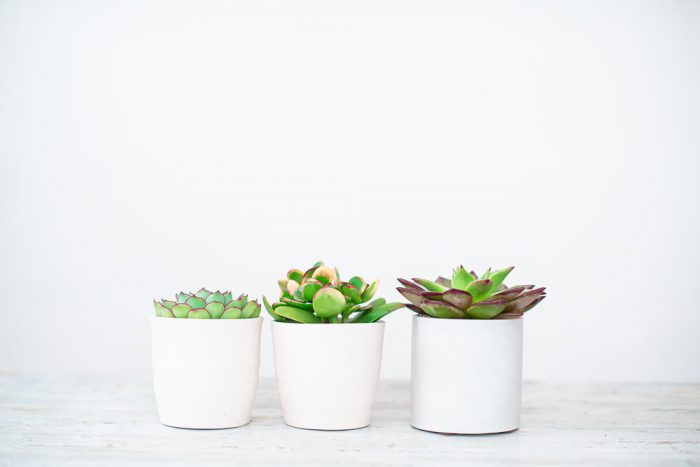 -6%
1 new from $19.70

Free shipping
Last update was on: March 17, 2023 12:57 pm
Echeveria's are low-growing and have a flower- or rose-like appearance.
Height at shipping is approximately 4-inches tall, measured from the bottom of the pot to the top of the plant. Ships in a 2.5-inch diameter ceramic planter.
Grow Echeveria in bright, direct sunlight for the best growth and enjoy!
Water Echeveria with approximately 1/4 cup of water about once every 2 weeks. Adjust as needed for your environment.
A thoughtful gift is a great way to show your appreciation or love to the special people in your life. And no matter the occasion, offering plants is one of the most kind and selfless gifting gestures, enhancing the beauty of a person's home and being a living reminder of your care for them.
If getting the one you love a plant is on your list (or theirs), you should definitely consider Costa Farms Live Mini Echeveria Indoor Plant, designed to beautify your home and attract health, love and abundance. Suitable for any special occasion or celebration, we also included the Costa Indoor Plant on our list of best birthday gifts for her. Whether it is your mother's birthday, your grandma's wedding anniversary or your sister's graduation day, we have listed the perfect gifts for all these occasions.
Mini Echeveria Live Plants are ideal for a person who has a green thumb or has a passion for these green beauties – but they're not only for experienced plant owners. A fantastic decorative addition to any home, the indoor succulents are a great choice for beginners as well, because they are easy to grow and very drought tolerant.
Available in a variety of colors, succulents can easily bring any room to life with their stylish shape and long lasting quality. Their ability to store water for very long periods of time makes your life easier, allowing you to store them in the dry and warm conditions typically found inside homes, especially in winter.
Costa Farms Echeveria Plant is extremely easy to grow, even for beginners who might want plants but aren't sure where exactly to start. Armed with just a few simple care tips, you'll be able to decorate any room in a natural and magical way. Able to thrive in less than ideal conditions, this unique succulent and its low maintenance charm are easy for anyone to care for.
Because it requires much less water than an average houseplant, Echeveria is also a super trendy plant right now, using fewer resources than others. Simply pour a small quantity of water directly into the soil until it runs out through the drainage hole in the bottom of the pot. While doing so, take care to avoid getting water on the rosette. Water again only when the soil is completely dry.
Although it doesn't need frequent watering, Echeveria's origins lie in warm and sunny areas, so it will need sunlight to survive in healthy conditions. Fortunately, just place your small plant close to a sunny window or a grow lamp, so you can enjoy all its benefits, whether you have it in your own home or in your office.
In addition to its easy care routine, the Costa Farms Plant will also help you purify the air in the room and remove VOCs (volatile organic compounds).
To help you out in showing your love to special people, the ceramic planter is decorated with a playful and caring message – "Life would succ without you," creating a fun gift to show your love for her birthday or even for a Valentine's Day celebration.
Grown in a 2.5" pot and with a distinctive rosette measuring approximately 4", this Echeveria Plant has a compact size and can be easily stored in any room as a beautiful decorative accent. Bring inspiration to any home and make any space more inviting with this small and elegant green adornment.
For extra safe delivery, each hand-picked plant is shipped fully rooted and carefully packed with tissue paper and extra packaging. Every package delivers a happy, healthy, and beautiful plant meant to bring joy to its receiver.
Customers highly recommend Costa Farms Indoor Plants as a lovely thoughtful gift or as a decoration for your own room or office. They are impressed by the unique qualities of each succulent, their magnificent colors, and their different leaf configurations. The carefully wrapped package is another valued feature, every delivery taking great care of the succulent's fragility and offering high quality packaging.
Succulents are a great choice for birthdays, anniversaries, or any other special moments of the year. Show your affection with this easy to grow and joyful Echeveria Indoor Plant, and your loved ones will always recall your thoughtfulness.