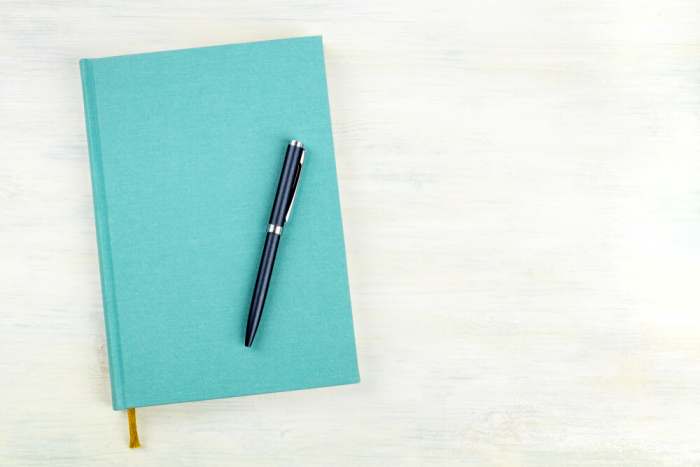 Last update was on: March 20, 2023 11:52 am
- Smooth genuine leather cover and gold gilt-edged pages.
- No years specified, so you can start journaling anytime.
- Month and day at the top of each page.
- 1 ruled page per day, with entries for 5 years.
- Pages for 366 days, including February 29.
Giving gifts is the perfect way to show someone how much you care about them. Even though finding the ideal present for a woman can be a demanding task, you should know that your recipient mostly just appreciates your love and the intentions you had when choosing something for them. Whether she is your wife, mom, grandmother or sister, the same principle applies.
If you want to offer someone the opportunity to express their personal freedom and space, a journal might be the perfect idea. Levenger 5-Year Journal is part of our list with best birthday gifts for her and we believe it can offer incredible personal benefits, while allowing you to enhance your life in a beautiful way.
In nearly everyone's life, the truth is that days are passing by-often without any markers to help us remember them.  Trapped in a fast-paced environment and a busy daily schedule, we forget to cherish small valuable moments or to take a moment for ourselves. It is proven that the simple practice of journaling can improve mental clarity and help forge the connection to values, emotions and goals.
Founded in 1987, the Levenger house is committed to always delivering  high quality, craftsmanship and excellence. With thoughtfully designed products, the brand supports anyone in all matters of creative expression and productivity. Regardless of working space, their unique crafted products can be a great aid to pursuing passions and achieving goals.
The Levenger 5 Year Journal does not specify any years, so one can start journaling at any suitable moment in life. Whether your recipient already owns a diary or might want to simply experiment with the art of journaling, we can assure you that she will soon find the important beneficial impact the simple act of keeping a journal can have on mindfulness and productivity.
The journal offers a section for personal information on the beginning page: the owner's name, dated years covered and a subject. The rest of the book provides one ruled page for each day of the year, for a total of 366 pages, to include February 29th. Each entry line measures ¼ of an inch,  the perfect amount for writing without being overwhelming at the end of a busy day.
Use this journal as a much needed way to clear mental clutter. It is a fantastic opportunity to transfer any problems from head to paper, allowing one to empty the mind and start focusing on solutions to issues instead of storing them in circular thoughts.
It might be a tense situation at work or a stressful period in life, either of which are enough to be overwhelming. Although they are both normal stages we all pass through, journaling can make things clearer and easier to understand. In time, this simple writing practice will improve focus and assist with setting order to tasks; valuable skills that can help in any circumstance.
Additionally, the Levenger Journal contains a two-page spread for listing important dates, with eleven lines for each month of the year. This can be an excellent way to keep track of memorable events that occurred during the passing year.
Creating these snapshots of current times can often be used by the future self to make connections in trains of thinking and to observe changes over time.  Keeping a journal is a brilliant way to see when one did things right and when one took a misstep and fell. In this way, mistakes can be a better teacher and more ways to strengthen weaknesses can be uncovered.
Not only can a journal help review past events but it will also be a healthy therapeutic way to release thoughts and ideas.
Customers love the clear and simple white pages, making this journal ideal for a minimalistic person. The cover is solid enough to hold up during the years and the neutral brown tones make this journal suitable for any age and gender. In order to help keep track of where you left off, the book comes with a subtle ribbon bookmark.
So no matter which special occasion is approaching – Christmas, Valentine's Day or Mother's Day, the Levenger 5 Year Journal can be a powerful tool, whether for helping to achieve goals, become a better person or simply general personal development. No matter in which way it is used, its owner will unquestionably see noticeable steps in personal growth.