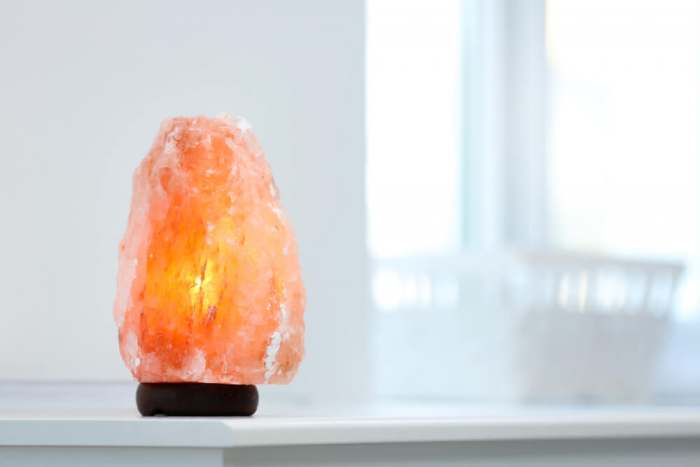 1 new from $125.99

Last update was on: March 17, 2023 6:56 pm
Salt lamp will be similar to the one pictured, come with a 125V 75W 6ft. cord (bulb included). These lamps are about 9" tall and usually have a diameter of 4.5-6".
Natural Air Purifier - Good for a room of 60-80SF, Or you may select 2 for a 100-120SF room.Double size the purify function will be double.
9" Around 3-5KG(6.5-11LB). Himalayan Salt Lamps from the Himalayan Mountains.
Satisfaction - If there is any issue with the product you receive, Crystalman will be more than happy to come to a resolution best suited for you
Offering gifts is a great way to show your appreciation and love for special people in your life. But choosing the perfect present is not an easy task to accomplish, especially around special anniversaries or holidays like Mother's Day or Valentine's Day.
Fortunately, people will always be responsive to kind gifts that show them new experiences or express how considerate you are towards them. If you are looking for something to bring elegance, character and a healthy ambiance to any room, the Natural Himalayan Salt Lamp might be the perfect option. Used not only for decorative purposes, but also for a wide range of health benefits, this Natural Lamp is a thoughtful and original way to surprise any special person in your life, which is why we included it on our list of best birthday gifts for her.
With a popularity that has grown exponentially over the past few years, Himalayan salt is actually one of the best known natural healers. Himalayan Salt Lamps are crystals carved from amber-colored rock salt, hollowed out to fit a source of light inside, usually a simple light bulb.
The salt from this unique professionally hand-carved decorative item comes from the Himalayas, a mountain range that stretches about 1,500 miles across Pakistan, India, Bhutan and Nepal. The most popular salt comes from Khewra Salt Mine in Pakistan, where the extracted salt grows naturally in a reddish, pink or warm orange color.
When lit, the Natural Himalayan Salt Lamp radiates a warm, amber glow, providing a calm and relaxing atmosphere. Reflecting what might be called a primordial glow (one part sunset, one part melted lava), it can be used in a multitude of environments, always spreading relaxing and comfortable vibes.
The soft light can completely change a room's atmosphere. Place it in the living room where it can captivate guests or family members or find a place for it close to the bed, to create a romantic and soothing ambiance. Moreover, it can be a great aid in improving sleep while being used as a subtle night light.
The salt releases negative ions into the space to remove dust particles that may affect your health in a negative way. By purifying the room and helping to improve air quality, many people believe these crystals hold multiple benefits such as increasing energy levels or alleviating allergy symptoms. In addition, studies have shown how negative ions can help decrease depression.
If the lucky receiver is a yoga fan or is practicing any kind of wellness activities, she can place the Himalayan Lamp in her meditation corner or spa room for a peaceful and calming experience.
The Salt Lamp is available for purchase in different sizes, according to needs and space – from 5 lbs to 30 lbs. Its light bulb is usually a 15 or 25 watt incandescent light that can be easily adjusted by using the attached dimmer switch. For safety, it comes with a B15 pre-installed light bulb, 5-6 foot cord with patented dimmer switch and an ETL Certificate according to UL standards.
Each lamp comes with a 100% Natural Neem Wooden Base, which is more durable than other wooden materials, shrink resistant and termite resistant. The overall look of the lamp can easily match any ambience, creating a beautiful piece of decoration.
Although there is yet no proven evidence to sustain its health benefits, customers happily claim and promote countless positive experiences. They not only love the soothing and warm radiance, but are also impressed by their improved mood and overall well being.
Like many other people, they choose this unique lamp simply because of its attractive appearance and the ambiance created in their homes by the warm orange amber light. Many owners were happily surprised to discover the lamp's alluring health benefits.
The Natural Himalayan Salt Lamp is an attractive addition to any home that can instantly create a relaxing atmosphere that will help one unwind. Its numerous benefits are suitable for any age, so it can be a fantastic gift choice for anybody, from your young sister to your beloved grandmother. Regardless of the occasion, the Himalayan Salt Lamp is bound to brighten up the mood in any room and to provide a much needed sense of peace and relaxation.