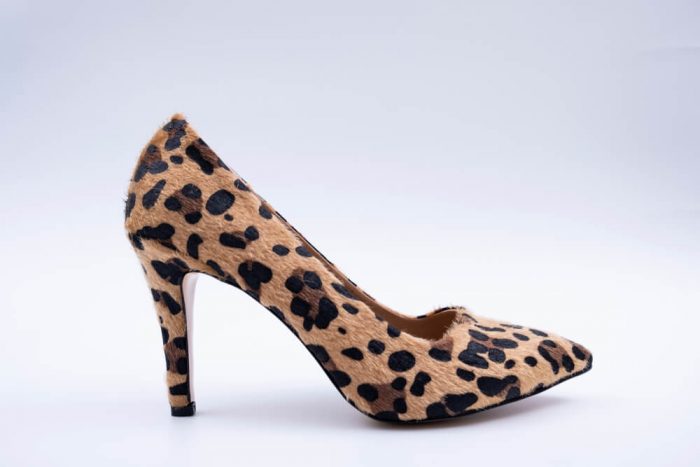 Last update was on: March 17, 2023 5:39 pm
If you are looking for a perfect gift for the woman in your life, whether she is your beloved wife, caring sister, mother or even grandmother, it is important to know that women value the intentions behind a gift almost as much as the gift itself.
Though men often don't think so, women enjoy practical presents that they'll use every day or will need for special occasions. So, believe it or not, buying something as useful as a pair of shoes, special and beautiful ones, can be a perfect gift for the special woman in your life. The Kate Spade New York Serene Pump is a fantastic choice if you are looking for a fashion statement piece to make any lady feel special and empowered.
With a timeless fashion and style, this pair of Kate Spade Women's shoes belongs on our list of best gifts for her, to make your life easier and make the gift hunting process a real success.
Lots of women would love the gift of a new pair of shoes, and we're confident your special woman would too, especially if your recipient is a fashion shoe lover. A great pair of beautiful pumps can make a woman feel like she is on the top of the world and they complement her every outfit.
With a simple yet stylish design, these Serene pumps are a perfect match for a variety of outfits and an excellent addition to any lady's wardrobe. They easily add a glam touch to any style, instantly making every outfit look more refined, professional and classy.
The leopard print chromatic looks excellent in combination with neutral colors and its versatility makes this footwear suitable for each moment of the day, from office attire, a stylish smart outfit, or for a night out in town. Keep it simple with a casual pair of jeans or call it a fashion statement with an elegant dress or office skirt.
The exterior is covered in calf hair adding an elegant and original note. Combining these sleek shoes with casual or formal attire will help your special lady create an eye-catching look that you'll be admiring all night.
The Kate Spade pumps come in three additional soft colors in a wool fabric: lavender, mustard, and pink. These soft pastel shades, feminine yet classic, and with a perfectly shaped heel–not too high, wide enough to be supportive–are a perfect way to complement a variety of outfits, whether business professional or informal. And they exude a perfect but classic minimalism while celebrating femininity in their color choices.
Pastel colors are completely on trend and can be worn from spring all the way into fall. These soft, subtle colors transmit a particular vibe reminiscent of spring, but will look understated and classic on into autumn, especially the mustard color which adds a soft pop of color to any look.
Balance their color with similar subtle pastel clothing for a sophisticated sense of style or match them with neutral tones to create a classy look with a touch of soft color. These Kate Spade shoes provide amazing options to create a formal and refined wear at the office or a simple, yet energetic modern street style. Whatever her choice is, these versatile Kate Spade shoes will give the special woman in your life the confidence and finishing touches to a classic chic look.
To jazz up the whole style, the cozy winter woolen exterior adds an original touch to her wardrobe and will impress her with its creative craft.
Made with a durable leather sole, the Serene pumps will offer comfort, breathability, arch support, and sustainability. The block heels offer more support and a more even distribution of height, making these shoes a practical choice for daily use. Block heels are totally on trend and are far comfier than thinner heels and put far less strain on feet and toes, making them an essential choice for formal occasions and a must-have in the office.
If your favorite woman is a bold follower of fashion with a classy and high quality taste, don't hesitate to surprise her with these lovely Kate Spade New York pumps. No matter the occasion – her birthday, Christmas or Valentine's Day – she will love this special addition to her shoes collection.