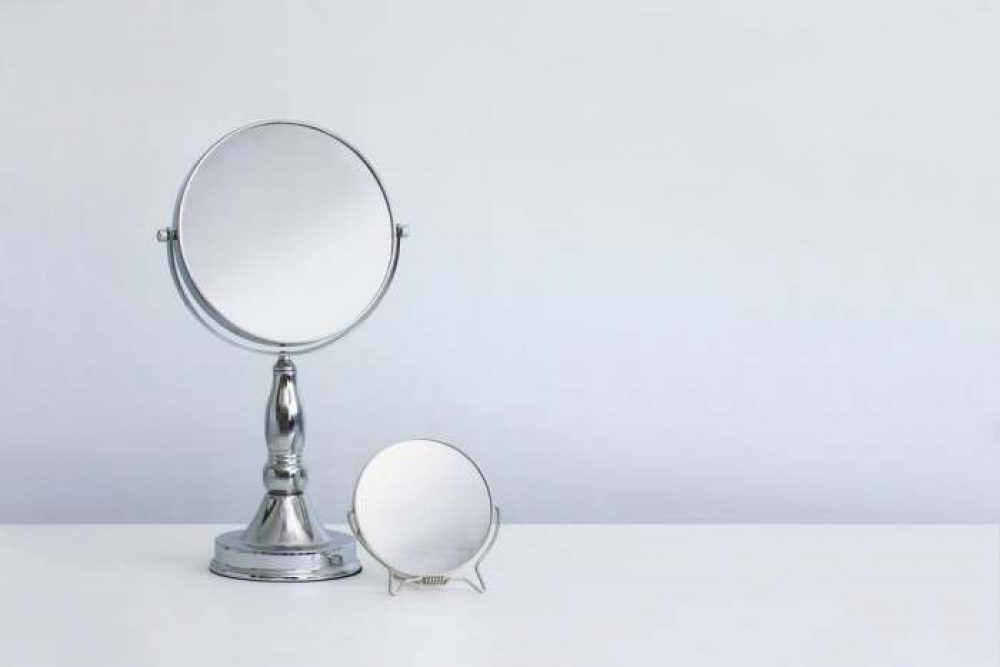 -39%
11 new from $72.95

Free shipping
Last update was on: March 20, 2023 7:46 pm
WIRELESS BLUETOOTH: Talk & Enjoy Your Favorite Tunes, All While Staring in the Distortion-Free Mirror
DISTORTION FREE: 7 x 9 Mirror Gives You a Distortion Free Appearance for Ease of Use
SIRI & GOOGLE: No More Fidgeting With The Phone, Ask Siri on the Spot
HANDS FREE SPEAKERPHONE: This Amazing Feature Will Assist You In All Your Hands-Free Questions
SMARTPHONE CHARGING: 1 Amp of Power To Keep Your Phone Charged & Ready For Use
Do you often find yourself stuck when trying to come up with best gift ideas for your most-loved women? With birthdays, Christmas, Valentine's Day or Mother's Day in the offing, you want to choose ideal presents that will bring happiness for a long time to come.
One of the best ideas is to focus on items they will actually use, since everyone appreciates a gift that is both thoughtful and practical. Maybe you want to impress your younger sister who recently just moved into her own home or your caring grandmother who always did everything in her power for your good.
iHome Shower Speaker Mirror is a fantastic way to show your appreciation, its original and practical design is a great addition to any lady's make-up table. We added this item on our list of best birthday gifts for her, where you will definitely find something just right for your lovely ladies. We hope our personalized ideas will bring you some inspiration while seeking the perfect way to impress your beloved friend or family member.
Established in 2005, the iHome brand can be found in over 40 million bedrooms and over 4 million hotels worldwide.  It continues to win awards for its innovative and cutting edge products. Proudly American-owned and operated, their umbrella company is called SDI Technology. Under the iHome and Timex brands, it designs, manufactures and markets a broad range of consumer electronics that set new standards for quality and novelty in multiple categories.
One of their key product lines includes the Bluetooth Vanity Mirror, a clever distortion-free mirror that can be a great companion for beauty routines or detailed grooming. Its multiple features, durable construction and elegant material choices can easily match any style, making it ideal for your bedroom vanity or bathroom shelf.
iHome Mirror's main feature is the wireless Bluetooth, that easily connects to a mobile phone. In this way, it is possible to stream audio or use the built-in microphone and digital voice echo cancellation to answer and end calls, making speakerphone use a real pleasure. Furthermore, the new sound supports voice control features for calling up playlists, weather, news and other requests.
For those who like to listen to the morning news or catch the weather update in between showering and other tasks while getting ready for work, this iHome device can be a perfect addition to the daily skin care routine. A new feature even supports Siri and Google interactions.
While preparing for work or school, music can be a great boost to positive energy, contributing a great start to the day. It not only can help improve mental wellbeing, but it will also provide healing benefits, by lowering the stress level.
Another good moment of the day to switch on the iHome Speaker can be before going to bed. While removing make-up or carrying out an evening face care routine, a relaxing playlist might help induce better sleep and introduce a soothing ambience, ideal for a restful night.
Bright accent LEDs are included with high and low settings for an ideal natural looking light to suit any situation. There is no worry about finding different sources of light while doing hair or make-up, a common problem when preparing for a night out. The LEDs and audio work independently but are operated on the same included AC adapter.
The bright adjustable lights make it ideal for travelling. Even the low luminosity in hotel rooms is bypassed with the iHome Vanity Mirror, making it easier to follow regular skin care routines everywhere.
Extremely easy to use, the mirror has five simple buttons: On/Off for switching on or off the device, decrease and increase volume buttons to adjust the speaker according to personal preference, a hands-free microphone button to enable voice commands and high/low setting.
The color range index is much higher than what is found on other mirrors, so the reflected image is bright and clear. The mirror is adjustable, so  it can be tilted in several ways to enable comfortable styling and charges from a USB port for greater ease of use.