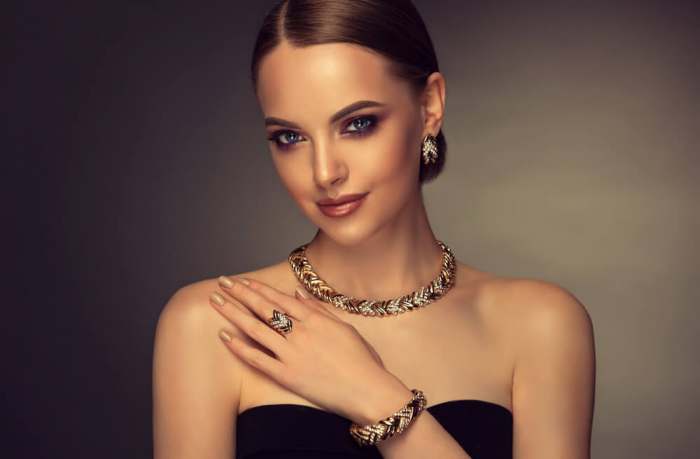 Coming up with amazing gift ideas for a lady is not always a breeze, especially if she holds a very special place in your life and in your heart. We believe that offering a beautiful piece of jewelry is still one of the most thoughtful ways to treat and impress the beloved woman in your life, regardless of the occasion – Christmas, Valentine's Day, Mother's Day, or no occasion at all. Any moment can be fitting for a memorable gift.
The Kate Spade Pendant Necklace is part of our best birthday gifts for her list, that gathers on one page the latest styles and ideas meant to impress your loving wife, or your caring sister or grandmother. We hope our carefully selected suggestions will make your life easier and provide the necessary support for making the perfect choice.
When giving a piece of jewelry, you are also offering a wearable item that is not just useful and pretty, but that also has great sentimental significance. Its value goes well beyond the monetary price, carrying a meaningful story or an unforgettable shared memory.
Launched in 1993, Kate Spade New York became one of the most popular houses for handbags, clothes, watches and jewelry. They have always stood for an optimistic femininity and style synonymous with joy, creating unique accessories with thoughtful details.
What makes the brand stand out from the crowd is the collective effort put into developing an authentic ideal person. To represent any independent, playful and strong woman.  Kate Spade is committed to deliver a fun, feminine and flirty style.
Plated with 14 karat gold, the Kate Spade Pendant Necklace is weighted with meaning. There is just something about this piece of jewelry that makes it sentimental, providing you with a great opportunity to mark in time an important period from your receiver's life, like a birthday, anniversary, graduation or any other significant event.
With a lovely and chic design, this accessory can truly suit any personality, from a quiet and reserved person to an out-there extrovert type of person. The simple and minimalistic look goes in flawless harmony with the subtle stone and the perfect circle shapes.
The Kate Spade Necklace can easily transform any simple clothing combination into a glamorous outfit. It is very versatile for accessorizing and can create a unique and feminine look in a matter of seconds. Regardless of the season, it can be a gorgeous addition to a casual informal style or to an elegant evening dress.
Such a dazzling and precious piece of jewelry is a must in any woman's wardrobe. No matter how she decides to wear it, she will for sure adore the soft and warm glow this beautiful golden piece offers.
Many people prefer yellow gold to white gold jewelry.  If yellow gold is also your beloved's preference, do not hesitate to choose this pendant as a thoughtful gift. Show her how much you appreciate her consistent love and support and she will be forever grateful for your intentions.
Allow this piece of jewelry to speak on your behalf. The precious stone combines flawlessly with the inner heart shape. Inspired by the Kate Spade New York original logo, the tiny card spade inspires an elegant tradition and a deep love for its owner.
The history of the spade is complex and unique. It is a very stylized shape, pointing upwards with the bottom widening into two arcs of a circle. The very first person to be inspired in choosing it was Kate Spade herself, the brand's founder who used all her skills and creativity to bring to life her unique and friendly vibe through the Kate Spade New York house.
Whether there is a special occasion approaching or you simply want to surprise a special lady in your life, the Kate Spade Pendant Necklace will most certainly send the right message. It can be a great aid to help you share what you feel in the moments when you just can't find the right words.
As a valuable addition, the necklace comes in a beautiful presentation box, carefully packed in a branded Kate Spade white pouch. The only thing that is missing is finding the right spot and the right moment to amaze your special receiver. We believe the Kate Spade Pendant Necklace is a fantastic way to draw out surprised gasps and happy smiles on your caring women's face.
Almost every woman loves receiving jewelry and we are sure the special lady in your life will always remember your caring intentions when wearing this gift.