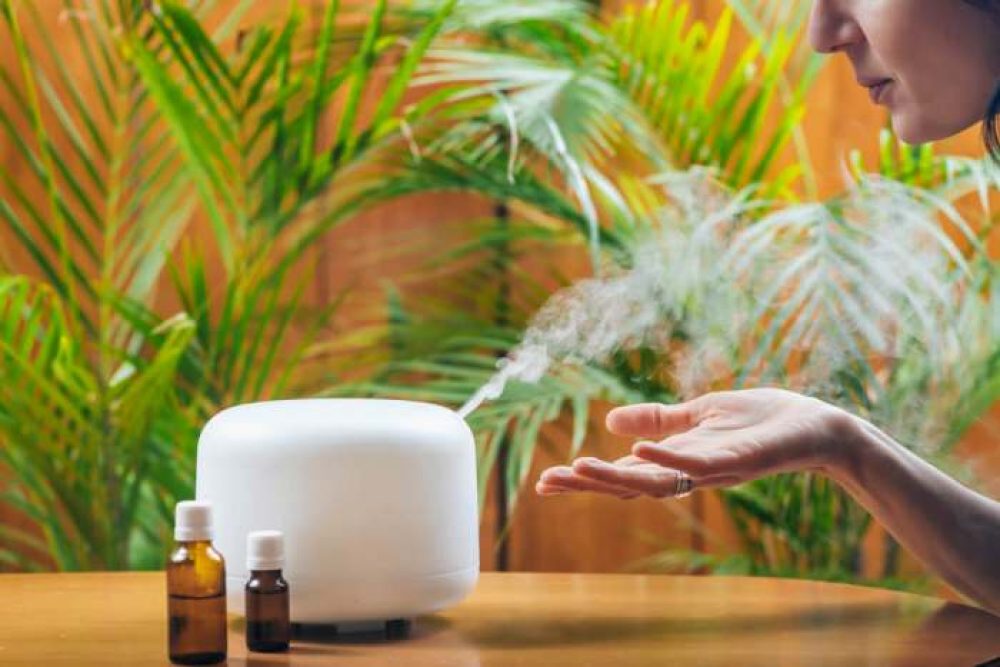 Last update was on: November 28, 2023 7:55 pm
EASY TO POWER AND CARRY: DC powered and size 139 * 80 * 80mm make it easy to carry, whether from home to office or car.
SUITABLE CAPACITY AND BREATHING LIGHT WITH SEVEN COLOR: 280ml volume, 50ml / h spray volume. When you turn on the humidifier, the breathing light will turn on automatically. Hold the switch button(3s) for the first time to stop changing colors. Hold the switch button(3s) for the second time to turn off the breathing light.
We all have friends or family members who seem to have everything. We love them and we want to do our best to express our gratitude towards them, but offering them the ideal gifts might seem to be an overwhelming task, especially at significant times of year like birthdays, Christmas or Valentine's Day.
One of the best solutions is to stick to basics and shop for practical gifts. A beautiful item that can be put to good use every day is the AmuseNd Mini-Size Cactus Humidifier. With a charming and compact design, this Mini-Size Humidifier is part of our best birthday gifts for her list, where we rounded up some useful and surprising presents to make anyone feel special.
Extremely effective for adding moisture to the air of a home, the AmuseNd Humidifier is without doubt an efficient device-especially in winter time, when dry air can cause a wide range of health problems. Working by evaporation, the inside of the humidifier contains a reservoir of water, the maximum capacity being 280 ml. Water is extracted from the reservoir by a special suction pipe and distributed into the air.
The Mini-Size Cactus Humidifier not only makes living conditions more comfortable, but also plays a great part in helping to reduce symptoms associated with a variety of health conditions. When the air is particularly dry, skin starts to lose moisture, a situation that can lead to tight, dry or itchy skin.
Placing the humidifier close to the bed or on a work desk will naturally help rehydrate skin.
When inhaling indoor air that has little moisture, vocal cords and sinuses might become dry or blocked.  Recent exposure to an episode of flu or a virus in a dry atmosphere can especially increase the chances of suffering from stuffed up nasal passages or coughs and hoarseness. Maintaining the right level of humidity in the home can help soothe the throat and sinuses. This is a fantastic way to prevent any minor throat inflammations or discomfort in the nose, sinus pressure or headaches.
Since the absence of hydrated air dries nasal passages and can impede ability to sleep well, an AmuseNd Mini-Size Cactus Humidifier can significantly contribute to improving the quality of sleep. A good night's rest is crucial for general health and wellbeing, so keeping the humidifier close to the bed will prevent uncomfortable breathing or nasal congestion. In a short time, airflow is noticeably improved.
Moist air can considerably reduce the chance of catching some illnesses, such as colds and flu. Holding the Mini-Size Cactus Humidifier close to working or resting places can perhaps play a part in helping to prevent one from falling prey to these illnesses.  For instance, a clear link has been discovered between dry air and the transmission of influenza. Air that lacks moisture facilitates the spread of infectious particles because they have a tendency to remain afloat for a longer period of time than they do in moist air.  Damp air weights the particles causing them to sink to the ground sooner, so you are less likely to breathe them in.
Plant lovers will be surprised at how green beauties benefit by placing the AmuseNd Mini-Size Cactus Humidifier close to them. Most houseplants struggle in low humidity, slowing growth, causing leaf loss or trouble flowering. Of course, this depends on the type of plants, but providing damp air will give most indoor green gardens a more supportive environment and improved living conditions.
The AmuseNd Mini-Size Cactus Humidifier is extremely easy to power and carry, measuring 130*80*80 mm. The USB outlet can simply be connected to any PC, laptop or car charger. Its stable and reliable system offers you up to 4 hours of automatic power-off protection.
With a gorgeous design, the Mini-Size Cactus Humidifier can provide healthy moist air for the entire family, whether at home, at work or while traveling. A perfect match in any environment, it can be a fantastic choice for your younger sister's college dorm or for your caring mother or grandmother's cozy home.