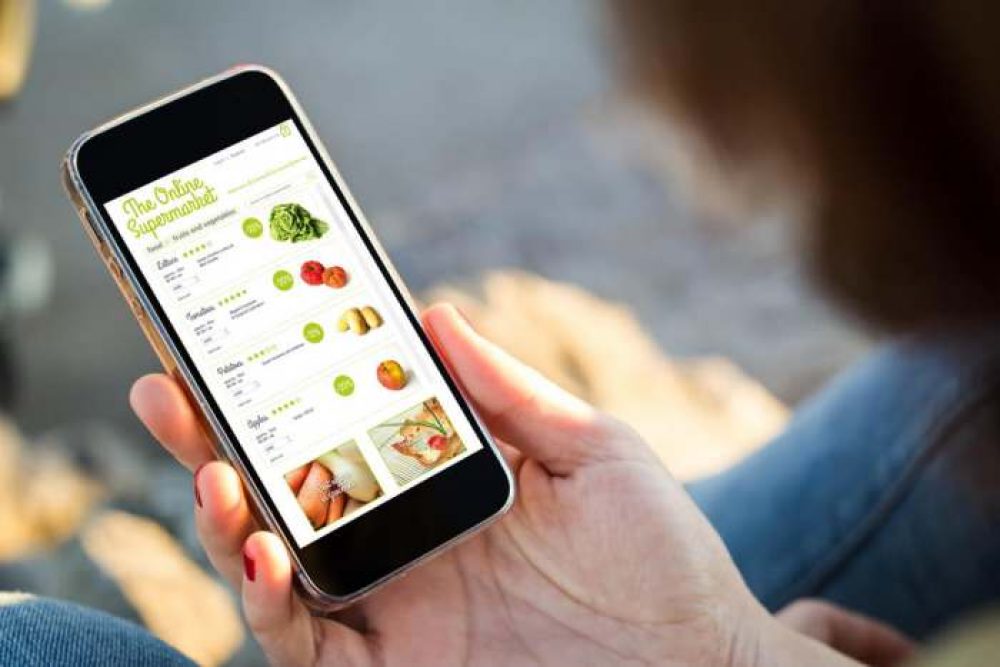 A new online grocery retailer, California-based startup Farmstead, comes to Chicago with the intent to not only cut into Amazon Fresh's market share, but also provide shoppers a chance to give up both their shopping and eating bad habits for a better option.
Farmstead, a California-based startup, plans to offer products typically found at a Jewel or Mariano's — from fresh produce and national brands to local favorites — with lower prices and free delivery. The company is securing a warehouse in Chicago for same-day delivery in the city and suburbs by the end of March.
"We are trying to convince customers that this is the true path forward, not paying more fees on top of a supermarket delivery experience, or going to the store yourself because you don't really need to anymore," said Pradeep Elankumaran, co-founder and CEO of Farmstead.
A warehouse-only model and proprietary AI to stock and deliver food
Founded in 2016, the technology-based startup uses proprietary artificial intelligence and a warehouse-only model to stock the right items and deliver them at lower prices — in as little as an hour — within a 50-mile radius.
Farmstead offers an array of both local and national brands, and organic and conventional fresh foods, with prices at or below that of a traditional store, according to the company's social media. One can shop their aisles the same way they would a grocery store, choose whatever you like, and have it delivered to your door. There are no commitments, no fees, and no long waits, the company claims. 
Things seem to be working fine for the startup, since the company convinced contributors to its financing rounds to participate so Farmstead could develop and expand. 
Last October, the company raised over $19,4 million in a series B funding round, the 9th since 2016,, bringing its total funds to over  $34,4 million. 
Great service and reasonable prices, the customer seem to think
Customers also seem to be content with the food and the service, they even especially mention the packaging and delivery as being on point.
"Just got my first order from Farmstead Grocery Delivery, and you don't realize how ugly plastic bags are until you see all your groceries in reusable baskets, totes, and jars sitting on your doorstep. Great service, and the prices are very reasonable!" Albert Parker said, last October. Another customer, Scott Jones, from Raleigh, North Carolina, wrote a very detailed review on the company's website, on November 13th, 2021, the short version being: "We tried Farmstead. A bit clunky website/technology, somewhat limited selections, but delivery was exceptional, packaged well, quality and value are exceptional. We will be repeat customers." From the long version, one understands that, despite a few details that could be improved on the front end and a selection that can be limited for certain products, there are unique options one can't easily find in other places, the delivery arrived early, in good condition, emails and texts being sent to keep the customer updated. The driver was courteous, produce looked exceptional, and things purchased by weight were, in every single case, more than paid for.  Finally, Mr. Jones says, "everything seemed very reasonably priced, similar or better than area supermarkets (Harris Teeter, Amazon, Wegmans, Food Lion, Fresh Market, etc.)". 
The pandemic fueled the online grocery market
The U.S. online grocery market was estimated to generate sales worth around 95.8 billion U.S. dollars in 2020, with sales forecast to reach 187.7 billion U.S. dollars by 2024. Among the leading online food and beverage retailers in 2016, were Amazon and Walmart. Companies engaged in the U.S. online grocery market include AmazonFresh, FreshDirect, NetGrocer, Walmart and Safeway. 
Amazon's $13.4 billion purchase of Whole Foods in 2017 was a catalyst for the shift to online grocery shopping, according to analysts, before the pandemic hit and encouraged people to shop online even more. The online retail giant also launched Amazon Fresh as a warehouse delivery model and more recently opened 23 bricks-and-mortar grocery stores, including six in the Chicago area.
So chipping into Amazon Fresh's market share won't be easy for Farmstead, although their business models are similar, as Elankumaran said.
"We are both grocer and the technology company that powers the grocer," Elankumaran said. "And we don't have any supermarkets, we have warehouses."
Plans to keep on expanding after coming to Chicago
Chicago will be the fifth market for Farmstead after launching its service in San Francisco, Raleigh, Charlotte and Miami. The pandemic has fueled a major shift to online grocery shopping.  The use of virtual grocery stores still has a large growth potential as more and more time-strapped consumers are looking for innovative ways to make their lives easier. However, a significant hurdle for online grocers remains freshness as many customers still prefer to see and touch the produce before purchase.
The company kept its sales revenue under wraps, but discussed plans for the future. Elankumaran said Farmstead is growing quickly and planning to expand into "many more markets" beyond Chicago this year. As for its coming to the Windy City, Farmstead is in the "final stages" of signing a lease for its warehouse facility here, Elankumaran said, and plans to hire hundreds of drivers and warehouse employees, in order to fulfill thousands of online grocery orders per day. As in the other cities it operates, Farmstead will give customers the option to order for same-day delivery or sign up for regularly scheduled weekly service, and an online wait list has been opened for the first 1,000 customers who want to sign up prior to the launch.