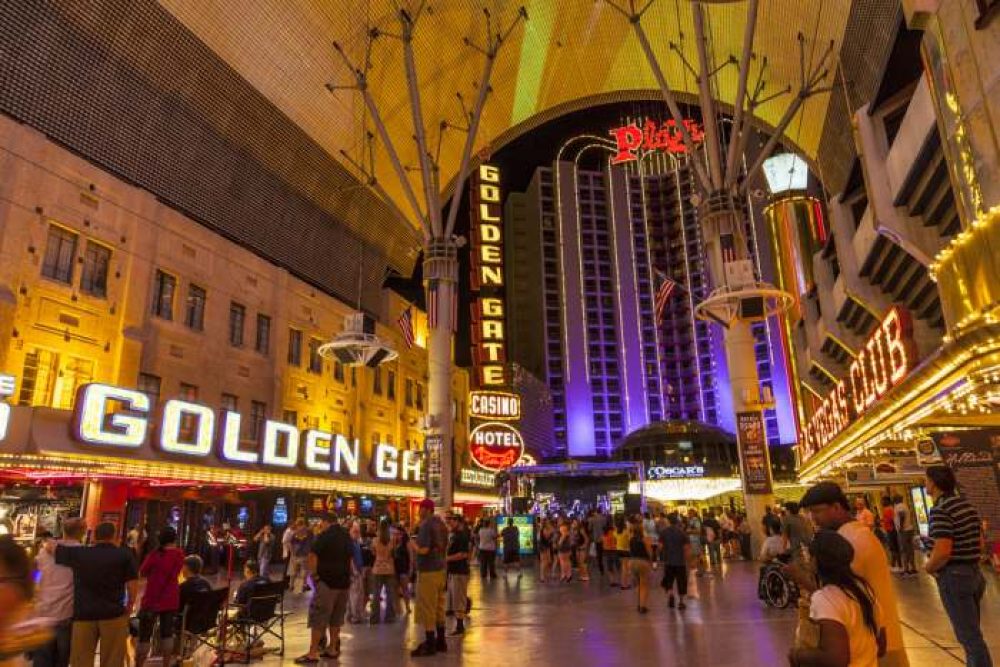 Just when you thought that online sports betting and casino development had reached a pinnacle in the State of Illinois, another player has come to the table. This time around Golden Nugget Online Gaming, Inc. has announced a partnership with Danville Development, LLC. The deal positions Golden Nugget for market access within the state of Illinois for two online ventures. They include an online sports wagering app and i-gaming. The latter being a shot into the future should the state eventually legalize i-gaming (essentially, online casino games that accept real money wagers). But there's more. The agreement stipulates that Golden Nugget will enter into a joint venture with Wilmot Gaming Illinois, LLC to construct a brand-new casino in Danville, Illinois. Naturally, all of these plans are subject to regulatory approval from the Illinois Gaming Board and other jurisdictions including local governments.
What The New Casino Will Look Like
Danville is a two and a half hour drive (139-miles) south of Chicago, and 89-miles away from Indianapolis, Indiana. The new casino, once it opens, is expected to carry the Golden Nugget brand and feature a Landry's restaurant steakhouse. At this point, details related to the size and number of slots and gambling tables have not been revealed. However, with the relative proximity to Indianapolis, it is easy to speculate what market the Danville site will be targeting once fully operational. And it won't be a substandard facility, either. Golden Nugget has committed to providing Danville Development with a mezzanine loan of $30-million for the development and construction of the casino. Plus, with a market access agreement as part of the deal, Golden Nugget will be paying Danville Development a percentage of the net online gaming revenue collected over the next twenty years. This is also subject to other provisions. In this case, minimum royalty payments to be paid over the length of the term.
What They Had To Say About The Deal
Wilmot Vice President James A. Wilmot credits the Mayor and City Council of Danville for helping as "without their diligence and attention to detail this project would not be possible." He also extended a warm welcome to the arrival of Golden Nugget to Danville stating that Golden Nugget "is a nationally recognized brand and strengthens the submission, provides additional opportunities, and upgrades the overall project." Golden Nugget and Golden Nugget Online Gaming CEO Tilman J. Fertitta pointed out that this is his company's first joint venture on a casino project, "and we are honored to be the one selected amongst numerous bidders for this opportunity." He added that the exciting opportunity of the project will give them "the ability to grow the Golden Nugget brand in Illinois in both the online and land-based markets." Golden Nugget Online Gaming President Thomas Winter added, "we are thrilled to gain market access in Illinois, the fifth most populous US state and the largest to have regulated mobile wagering to date." He went on to say, "this is a tremendous opportunity for us to further increase our US footprint and deliver on our ambitious growth plans."
What This Means To Illinois Residents
Well, as we hinted at earlier, it won't be far for Indiana gamblers to travel to check out the new digs Golden Nugget will be putting up in Danville. And the City of Danville has rolled out the red carpet for the project. Mayor Rickey Williams Jr. raved about the news when he heard about it saying, "This is phenomenal for Danville and Vermilion County to have a, not nationally known, but internationally known company partnering with the Wilmots to bring us a first-class casino is just phenomenal news." The addition of a Landry's steakhouse also got the attention of Mayor Williams who pointed out that, "having a fantastic steakhouse like that here in town will be great for everyone." He added that it should be a huge draw, even for non-gamblers as a top-notch dining facility. From these comments it is easy to see that the arrival of Golden Nugget to Danville is going to be a boost to the local economy but what else?
Well, with the casino plans including the development and launch of an online sportsbook, the smart money is on the addition of a retail sportsbook location somehow worked into the casino floor plan. This would make sense given the forward-thinking of the partners to seek market access to future i-gaming, whenever that will be decided at the state government level. News released as recent as late November 2020, announced there is still no timetable in place to completely legalize online gambling in Illinois. Speculation is that the topic will make it to the table sometime in 2021, depending on how much longer COVID restrictions will slow down the progress that was made to date on the proposal. It is safe to say that the Illinois legislators are busy enough with COVID-related issues to see much more than that and this is perfectly okay. With the success coming out of legalized sports betting, there may be an edge that can be used to argue in favor of i-gaming using sports betting as an example. Only time will tell whether or not this ends up in the cards.
In Conclusion
When a brand like Golden Nugget shows interest in building a brand new casino facility in your town and inside your state, it is serious business. Since the legalization of sports betting in Illinois, it's as if people have suddenly noticed the state. Bettors are spending wads of money in wagers that are not only keeping sportsbooks busy, but contributing to the state economy through taxation. Every sportsbook in Illinois is subject to a 15% tax and in September that amounted to $1,025,593. With more players coming to the forefront, Illinois has seen rapid expansion in an industry that has grown to 13 sportsbooks (five of them online) in just six months. Imagine what could happen if the gaming expansion plan were to include legal online casino betting in the state. It isn't all that far into the future and Golden Nugget will be ready the moment it is legalized.