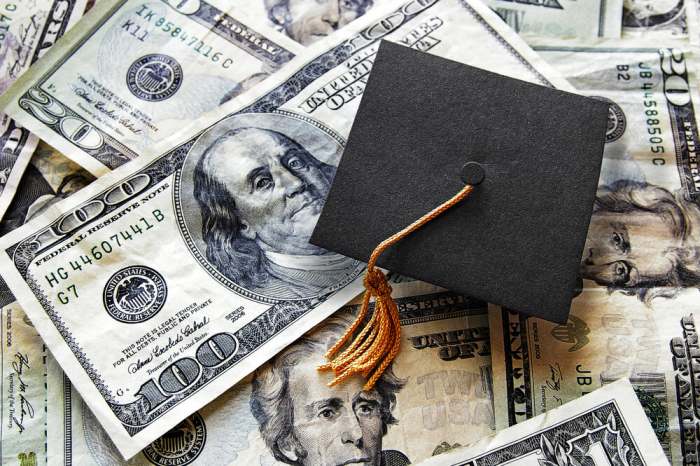 Did you know there are different types of student loans available? For students in Chicago seeking a practical method of repaying their post-secondary schooling, choosing the best loan program can make all the difference in recovering that debt. In this article, we will take a closer look at the various types of student loans currently being offered and share tips on applying for the best one to suit your situation.
A federal direct loan is often the best solution. This type of loan provides three key components not found in other loan programs. A federal loan typically offers a low-interest rate, provides borrower protection, and features various repayment options. One of the most popular repayment options available with a federal loan is an income-driven repayment program. This is when monthly loan payments are made affordable based on the borrower's income and family size. Federal student loans also feature loan forgiveness opportunities where the loan balance is not required to be repaid provided the situation meets certain requirements of the loan.
There are three different types of federal direct loans for students. They include:
Direct Subsidized Loans
This is a type of loan for Chicago students who have financial issues. The loan is structured to address this by offering many relaxed requirements ranging from no charged interest when the student is attending school, or through the time of deferment. Plus, students are not required to make payments until they have been out of school for six months.
Direct Unsubsidized Loans
Financial need is not a determining factor in who gets these loans. Instead, the borrowing amount is based upon financial aid levels and the cost of school attendance. Interest is always charged and is either applied to the principal or the loan dispersal amount. Payment deferment can extend to six months after the student leaves school. 
Direct PLUS Loans
These loans have higher interest rates than the other two types of federal direct loans and the amount borrowed can be up to the cost of attendance. A grad PLUS loan is for graduate and professional students whereas the parent PLUS loans are for the parents of dependant undergraduates. All direct PLUS loans are based on credit and are classified as unsubsidized. 
Applying For A Federal Loan
Students in Chicago should begin the process by filling out the online FAFSA (Free Application for Federal Student Aid) form. A copy of the completed FAFSA is sent by the federal government to each college a student applies to attend. The aid package offered to a student is determined by the financial aid office of each school and will notify the student of what that amount will be with a financial aid award letter. The letter will explain all financial aid packages that the student meets eligibility requirements.
Accepting A Federal Student Loan
Accepting a federal student loan is simple. The student must sign a document known as a master promissory note. This document will feature details on the terms of the loan. The student must also complete a short loan counseling session offered online. Once the documentation is received by the federal government, the loan amount goes to the school which forwards it to the student.
Selecting A Private Student Loan
There may be a shortfall when federal aid and family contributions do not meet the financial costs of schooling. It means that students in this situation have to take out a private loan. Although it sounds bad, this happens to be a sensible loan option to consider. Students in Chicago will have to do some additional research at this point. It will require gathering information on private loans offered by various sources which include banks, credit unions, and online sources. The things to compare to help determine the best option should be such factors as fees, length of repayment, interest rates, and options to pause payments when finances are tight.
Private student loans will require a co-signer simply because the average student does not have credit. There is an upside to this as a qualified co-signer can fast-track the process and improve the likelihood of approval of the loan application. A qualified co-signer may also be responsible for a slightly lower interest rate on the private student loan. The downside is that a co-signer assumes the same repayment responsibilities as the student. Loans with co-signer release options free the co-signer from this obligation provided they meet certain criteria.
The Size of the Loan
It may be tempting for some students to overborrow. When this happens, it severely impacts the ability to make regular repayments. Not meeting loan repayment requirements can harm more than just a student's financial future. It can result in stress and other problems that can have lasting effects. The general rule of thumb related to borrowing is to seek an amount that will put monthly payments at around 10 percent of the student's approximate monthly income after leaving school. If there is no clear indication of what the monthly income amount will be, it is a good idea to aim for a figure on the conservative end of the scale. That way, repayment amounts are kept affordable and won't interfere with other living costs. There are several student loan debt calculation tools available online to determine loan payment size.
Final Thoughts
Paying for a good education has never been difficult for students who are eligible for various types of funding programs. Fortunately, in the United States, there are many programs available to assist students in Chicago and the rest of the country to receive the type of schooling they desire to aid in the transition to working life. There are federal student loans that offer many different options to fit the needs of every student. However, federal loans and family contributions may not cover all post-secondary schooling costs. Private student loans provide the solution. By seeking the right loans with the best options, most students should find ways to pay for their education.