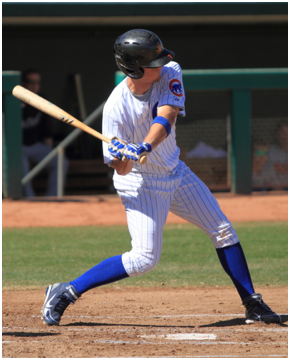 Although the pandemic has knocked holes in the world economy, it has helped the Illinois sports betting industry grow. The interest within the state for legal sports betting spread as rapidly as, well, an out-of-control virus to where Illinois is currently in the top four of the hottest sports betting markets in the US. With wagers totaling close to $9-billion, the math is there – gamblers in the Land of Lincoln are betting an average of $156 every second of every day.
A Bit O' History
Before we move forward, let's go backward for a moment. Online sports gambling was a no-no in the state. Sure, there were offshore sites that were attracting players from within the state but legally, there was nothing. Governor J. B. Pritzker changed all of that with the signing of the law that brought sports betting to the state in 2019. However, there were hurdles to clear before gamblers could start to bet on their favorite team sports.
Gamblers had to visit brick-and-mortar casino sportsbooks to sign up for online sports betting. This gave gamblers access to the mobile betting apps they would require and where 95-percent of all online sports bets are placed. The goal was to give existing casinos a chance to pull in customers before web-based betting companies could get a foothold on the new online betting market. It sounded good on paper but did not succeed very well.
Big-name web-based sports betting operators DraftKings and FanDuel navigated their way through a loophole where they formed branding partnerships with existing brick-and-mortar sportsbooks. The move afforded both brands a way to get around the 18-month waiting period before they could receive an Illinois state gambling license. The partnerships were in place soon after the online sports betting launch took place in March of 2020.
Then The Pandemic Hit
The in-person registration requirement was temporarily dropped in response to the pandemic which introduced protocols ranging from capacity limits and complete casino closures to social distancing and mask-wearing. This forced the state government to encourage gamblers to sign up for their online gambling accounts remotely. This lasted for 10-months then returned and eventually became the preferred method of registration.
What They Had To Say
According to Joe Boozell, an industry analyst from PlayIllinois.com, "Illinois has had one of the weirdest sports betting rollouts in the country, but it's also one of the most successful markets. Illinois is so populous and has such rabid fan bases, it's a recipe for a robust market." State Rep. Mike Zalewski, who runs point on sports betting legislation, says, "the law continues to generate millions of dollars for new universities, schools, and libraries for our citizens and with a fully integrated network, the numbers will only improve."
Speaking Of The Numbers…
The Illinois all-time betting market handle currently sits at $8.9-billion. That breaks down to roughly $903 wagered by each adult in the state. It also boils down to about $13.5-million wagered daily, or $9,341 each minute. Also, the sportsbooks are doing extremely well collecting nearly $651-million in revenue. They also generate $98-million in state tax revenue and an additional $7.3-million just for Cook County.
The Betting Calendar Is Unusual
It probably sounds as if there are daily activities taking place in the brick-and-mortar sportsbooks as well as through the online sports betting apps. And there most certainly is, however, there are times in the year when the sporting activity available for bettors is far from the norm. For example, SuperBowl generated close to $61-million in bets for a single event. The American football season start in September is when the numbers start to climb although summer sporting activities are popular, nothing compares to the attraction of football wagering.
What About Other Online Gambling Activity?
Well, here is where things get a bit interesting. The laws currently in place within Illinois are for sports betting. The only form of gambling online that is legal in the state is sports betting. For all other casino activities, gamblers must visit a brick-and-mortar casino to get their blackjack, poker, baccarat, or slot fix. It is unknown at this time if and when Illinois gamblers will see the legalization of online casinos within the state. You would think that with the popularity of online sports betting that online casinos would be a natural next step. But so far, it is not.
There Are Other Restrictions As Well
As popular as football is within Illinois with gamblers, college sports betting is not accessible via online sports betting apps. It means that to place a wager on a college game, you must do so at a brick-and-mortar sportsbook. Although the restriction has been in place from the beginning of the short history of legalized sports betting in the state, it has not had much of an impact as in-person wagering for college sports seems to work just fine for gamblers who follow those games.
The Plus and Minus of Remote Registration
When the state switched back to remote registration this month, it meant two things. PlayIllinois.com's Boozell saw it as an opportunity pointing out that "it makes things easier for more casual fans." According to Way Back Inn addiction rehab center executive director Anita Pindiur, easy access could spin into temptation for individuals suffering from gambling addiction issues. She says the in-person registration process was better, "because it's an extra step people have to take to get there. But it does stop people who have a problem? No." Pindiur says she has witnessed an increase of about 30-percent in people seeking assistance with a gambling addiction since the pandemic with a majority pointing to sports betting as their issue.
Final Thoughts
Illinois is the sixth most populous state in the US and Chicago is the fifth most populous city in the US. When online sports betting was approved in the state, it was bound to be successful. It made it through the early stages of the pandemic, various restrictions related to online wagering account registrations, and more. Just two years after legalization, Illinois is one of the hottest gambling markets in the country.