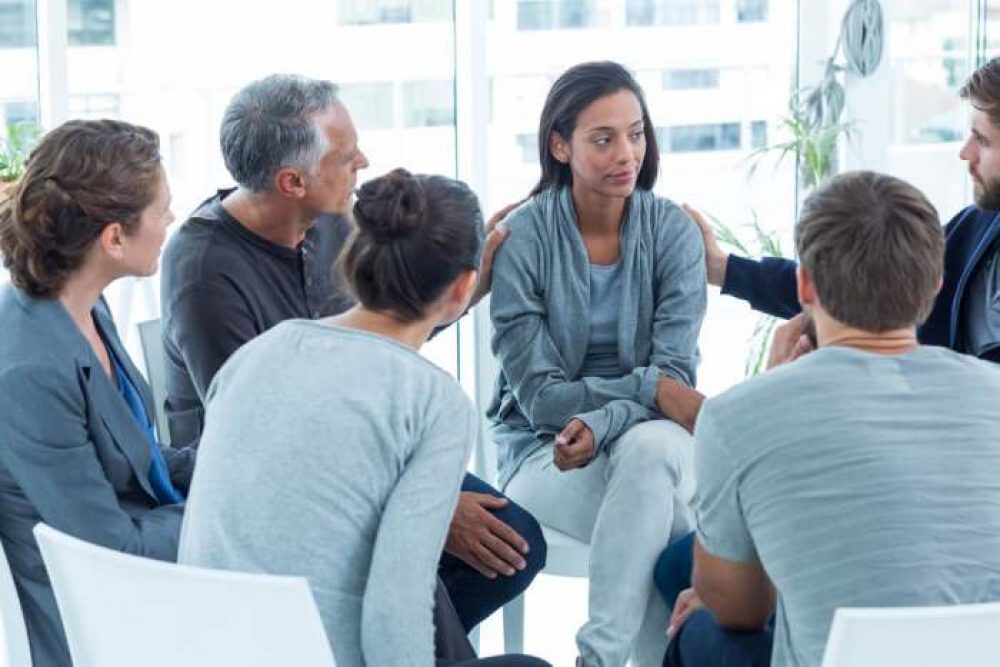 Illinois has been ramping up its efforts to perk up its mental health workforce for quite some time now. At the core of this push is the Department of Mental Health (DMH), the State Mental Health Authority in charge of ensuring that adults, teens, and children throughout the Land of Lincoln have access to and availability of private and public-funded mental health services.
But DMH isn't on this alone. The state legislators recently passed a specific bill that would remove certain barriers to entry for out-of-state mental health providers. The so-called Senate Bill 3617 would make it easier for them to get licensed in Illinois, helping improve access for those seeking mental health services.
The bill (aka SB 3617) will suspend current licensing requirements for out-of-state clinical psychologists, professional counselors, and social workers with licenses that haven't been active for five years.
This measure, which is already on Gov. JB Pritzker's desk – after passing both the Illinois Senate and House to the hilt, will also award more money in grants to help increase resources such as beds for in-patient mental health treatment facilities across the state. But, of course, the public money for the grants would be contingent upon state and local appropriation.
Curbing the Rise of Mental Health Problems in Illinois
Let's make one thing clear, though: mental health-related problems are not unique to Illinois. Mental health issues have been skyrocketing since 2020 across the country. This statistic is especially true among adolescents and school-aged children. During the coronavirus pandemic, many kids forcefully stayed at home and were sequestered by their peers, friends, and teachers.
Get this: the number of kids aged between 5 and 7 visiting an emergency department (ED) due to a mental health-related issue has ticked up by roughly 24 percent since 2020, according to the U.S. Centers for Disease Control and Prevention (CDC). Meanwhile, mental health-related ED visits among children ages 12-17 have been up by 31% since 2020, as reported by NBC News.
While significant disruption to everyday life during the pandemic became credited to the rise in mental health-related issues among young people, it's far from the only culprit. Family conflict, abuse by guardians, bullying, and school-related anxiety or stress can also toll a child's mental health.
And children are not the only ones facing the brunt of increasing stress, anxiety, and depression. For example, an estimated 3.21 percent of adults in Illinois struggle with major depression, bipolar disorder, schizophrenia, and other clinical-level mental health problems. Yet, as noted by Forbes Magazine, nearly half of American adults battling serious mental health-related issues don't seek proper professional help.
Could a Shrinking Mental Health Workforce Be to Blame?
Interestingly, the size of the behavioral health workforce has been dramatically plummeting despite the rise in the number of mental health-related problems in Illinois. Most in-patient mental health treatment centers have reported that, while they have empty beds, they cannot fill them because they don't have qualified clinicians to address the issues of incoming patients.
The recently passed Senate bill would certainly help with the mental health care provider crisis by allowing more out-of-state clinicians to join the workforce.
Mental health stakeholders and Illinois political leadership are already seeing the light at the end of the tunnel, with the bill expected to be signed into law by Gov. JB Pritzker. It'll get qualified clinicians into the workforce by facilitating the credentialing process. This measure will help curb the mental health workforce crisis down to the community provider level when all's said and done.
More Mental Health Companies Are Flocking to Illinois
The star of reversing the mental health workforce crisis in Illinois isn't just the legislative team at the state House and Senate. Many mental health firms are also establishing offices in the state to take advantage of the influx of professionals and expedited credentialing. 
One mental health company, KKR, is betting big on the Illinois market. Moreover, Geode Health has already opened a psychiatry office in Westmont and announced a plan to open six other offices in the Chicago area by the year. And more behavioral health companies are planning to follow suit.
Wrapping up
Illinois leaders and lawmakers have unanimously agreed that it's time to pay more attention to treating the rising mental health-related cases with the same level of treatment and support that other illnesses receive. In addition, they want to ensure that physical health and mental health are thought of as the same so that they can garner similar attention and treatment. Bill SB3617 is one big step in the right direction.