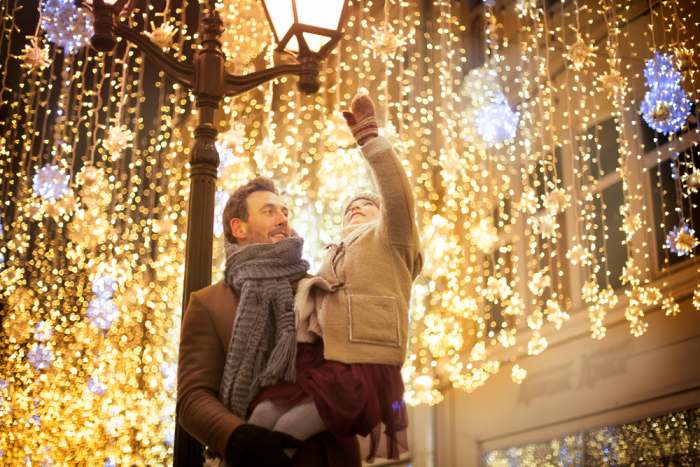 Located in Lisle, Illinois, the Morton Arboretum is a beautiful public garden and outdoor museum. Its grounds cover 1,700 acres and include a library, a children's garden, a herbarium and the Center for Tree Science.
Known as the champion of trees, Morton Arboretum is deeply committed to taking scientifically informed action locally and around the globe. The internationally recognized outdoor tree museum and research center is committed to encouraging the planting and conservation of trees to foster a greener and healthier world.
The Morton Arboretum is a non-profit 501(c)3 organization and it generously welcomes over a million guests every year.
Founded in 1922 by Joy Morton, president and founder of Morton Salt, this park houses a living plant collection of 4,100 different species. It plants, nurtures, studies, collects, shares knowledge about and protects trees. A recreational center with hiking trails, driveways and paths for biking, this park hosts an annual tree lights display every fall.
With everyone eagerly looking awaiting this year's holiday season, Morton Arboretum has given us something to look forward to. The holiday season tree lights display in Morton Arboretum is set to be even bigger, better and more riveting this year.
What's New at the Tree Lights Display This Year?
With a longer route and newer light designs, visitors will experience a drive-through treatment in place of the usual one-mile walking path. This helps families and groups of friends maintain social distancing and other safety precautions while still indulging in holiday activities.
This year's display will be a magical 30 to 40 minutes' drive. Titled Illumination: Tree Lights at the Morton Arboretum, the 8th annual tree lights display event is set to start as early as November 20, 2020, and will last till January 3, 2021.
Driving through a glittering two-mile tunnel of lights, visitors will slowly make their way  through groves of spruces, crabapples, oaks, and other species, and enjoy watching several of their regular favorite displays such as Symphony Woods, Woodland Wonder, Crystal Promenade and up to five new eco-friendly LED displays, all the while enjoying a synchronized musical soundtrack straight from their car radio. Talk about a personalized experience!
As we wrote before, music and colorful lights moving in sync are an inseparable pair when it comes to experiencing premium, holiday entertainment. This year's Morton Arboretum spectacle promises to be a glorious landscape aglow with thousands of colorful lights dancing to an enigmatic musical soundtrack.
This exhibit is designed every year by John Featherstone, a partner at Lightswitch in partnership with Intelligent Lighting Creations and has become the largest and most attended holiday light show in the suburbs.
When driving through the tree lights display in Morton Arboretum, get ready to enjoy this magical starry woodland for longer periods than usual. The tree lights display will stay open until 10 pm from Sunday to Thursday every week and till 11 pm on weekends.
The breathtaking display will also be accessible on special holidays like Thanksgiving, Christmas Eve, Christmas Day, New Year's Eve and New Year's Day. This must-see exhibition is a perfect way to get the entire family into the merry holiday spirit.
If you need more fun family holiday activity ideas, you should check out this drive-in movie theatre we wrote about.
See the Morton Arboretum site for a short visual representation of this breathtaking spectacle of light, music and festive colors. From the light shows in the winter, the glorious flowers in the spring, the cool forest walks in the summer and the colorful fall leaves in the fall, you'll love visiting the Arboretum any time of the year!
Tickets and Reservations
Tickets for the tree lights display in Morton Arboretum are currently on sale and prices range from $29 to $49 per vehicle.
It is advised that you get your tickets and book a spot on time as tickets are not available for sale on-site during the exhibition.