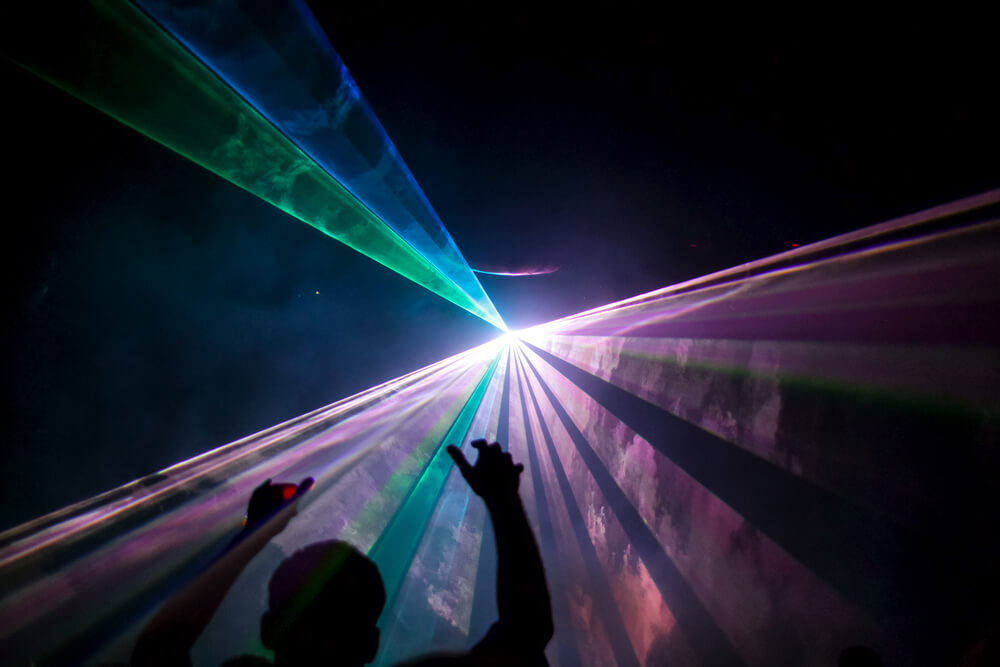 Ever since mid-March at the beginning of the COVID-19 lockdown, not only were restaurants and bars shut down, but concerts and events have been canceled, postponed, or have gone virtual. Although venues in Chicago are opening on a reduced scale as the state continues to move through Phase 4 of its reopening plan. Sadly, many places that rely on concerts and other events have found themselves without any revenue.
Unfortunately, Laser artist, Will Kent, and Coherent Designs, fall into this category; the lockdown forced him to get even more creative to survive. Kent and company are the masterminds behind the brilliant laser light displays for top-ranked musical acts like Porter Robinson, Illenium, and Aerosmith.
Now, Kent and Coherent Designs are producing a dazzling laser light show in Wicker Park at the Whiskey Business rooftop bar.
Desperate Times Call For Desperate Measures
In an attempt to keep his business alive in the era of COVID-19 lockdowns, Kent thought about setting up his lasers throughout Chicago's mostly vacant parking lots, and performing pop-up-style, much like other street artists or themed bars.
It was during this time contemplating a pop-up style event that Kent came to know the owners of Whiskey Business, one of the very popular rooftop bars in Wicker Park. With the city giving the OK for bars' and restaurants' to reopen outdoor spaces to the public, Whiskey Business was looking for a way to add some flair to the Whiskey Business rooftop to bring back their customers.
Nestled in the heart of the Wicker Park neighborhood on Milwaukee Ave Whiskey Business' 3,000 square foot rooftop is the perfect place to get away from the stress of the city.
Kent has adorned the front of Whiskey Business's rooftop with a crown of eight laser projectors, for a dazzling display of lights and colors dancing and twisting overhead.
Lasers can be dangerous, but the lasers all stop at the rooftop's back wall, ensuring no one at Whiskey Business, or other nearby bars, get an eyeful of lasers.
Coherent Designs is all about safety, and all shows are 100% safe and comply with all local and federal laws. Kent and Coherent Designs rigorously follow every safety standard and have an ILDA trained Laser Safety Officer at every show.
More Fun at Whiskey Business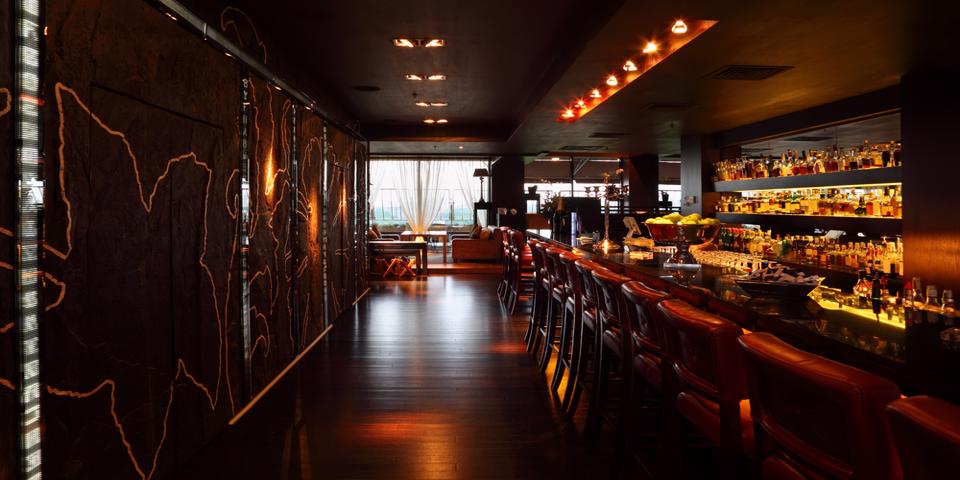 Kent's laser light show is the main act for Whiskey Business's newest rooftop party dubbed Neon Reef Nights, on Thursday, Friday, Saturday, and Sunday nights. Reservations are required to get a table for this exciting event. Groups are limited to 10 people. A $65 deposit is also required, but $50 of that that will be added to the table's final bill. However, there is a time limit of 2 1/2 hours for each table reservation, so don't plan on spending the entire evening tripping on the lights.
The lasers have been synced to dance to tracks from artists like Zeds Dead, Justin Bieber, Walk the Moon, Kaskade, Journey, and more. Kent also plans to manually operate the lasers for a live show dancing to the rhythms of Whiskey Business's tropical-themed house music. June 26th launched the fabulous light shows, which will run at least throughout the summer. You can log onto Tock to make your reservations for a Neon Reef Night.
In addition to Kent's laser light show, Whisky Business is also hosting Classic Movie Nights on Tuesdays at 8:30 pm. The Sandlot premiers on July 21, followed by Rookie of the Year on July 29, Jurrasic Park on August 4 and Super Troopers and Pulp Fiction on August 18.
Wednesdays and Fridays at noon, the rooftop bar will host Yoga on the Roof. Finally, brunch is now being served at Whisky Business, every Saturday and Sunday from 11 am to 2 pm.
You Might Also Like: