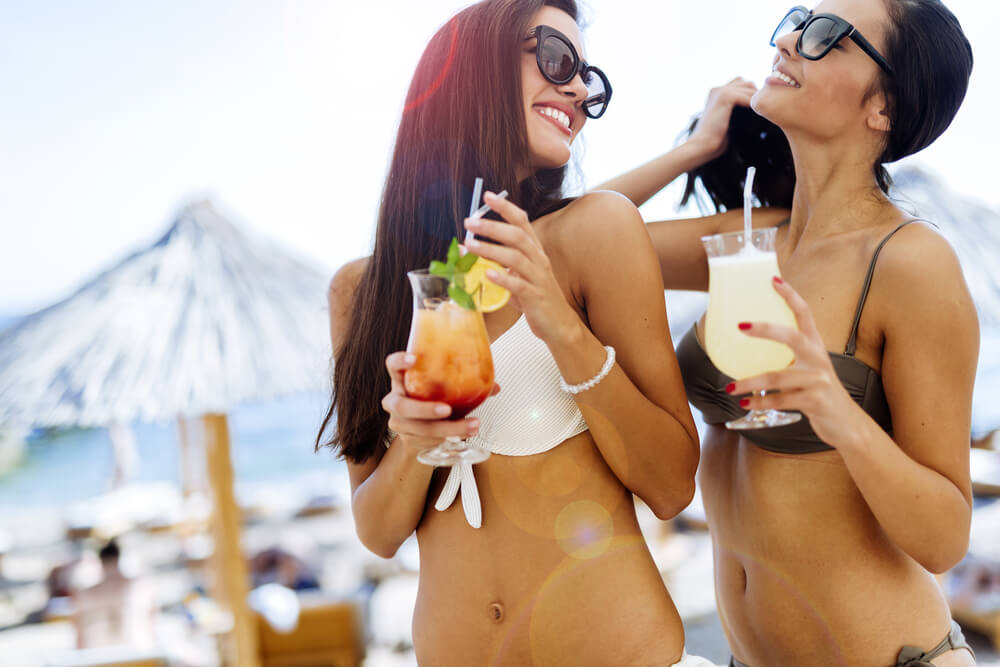 As you might already know, public nudity is not allowed in Chicago. While a little bit of public nudity has been tolerated by Lake Michigan beachgoers, it's still illegal.
The sad fact is, if you're running around naked within the city limits, you could get hit with a Class A misdemeanor punishable by one year in prison and up to $2,500 in fines.
However, you've been feeling the need to run wild and free of these laws, you don't have to go too far to find a lovely spot and some like-minded souls where you all can get naked and live free. Sadly, in this time of COVID restrictions, you may still need to wear a mask and practice social distancing; those are the things that are non-negotiable in "this unprecedented time."
Below are a few places near Chicago where public nudity is legal, allowing you to run wild and free.
This is the only true Chicago-based nudist club; the Chicago Fun Club organizes events and social gatherings for those who want to meet others in an upfront and natural way. While currently, the club is only holding virtual events, past get-togethers have included nude bowling, yoga, cruises, and other fun events with an extremely relaxed dress code. Hopefully, this kind of action will resume as soon as the coronavirus restrictions are a thing of the past.
10430 Cooper Rd, Erie, IL 61250
It's a bit of a drive to get to this pleasant campground in Northwestern Illinois, but it's a beautiful, family-oriented, weekend getaway. Situated in the Rock River Valley, the campground is 30 miles from the Quad Cities area. The 20-acre campground with 20 RV spaces with water and electrical hookups. There are also 3 motel rooms available. Among the fun activities at Blue Lake Resort are swimming, sunbathing, volleyball, horseshoes and more. The resort boasts a huge deck for sunbathing, so you can lose the tan lines.
10600N 400E Unit 97, Demotte, IN 46310
Located in neighboring Indiana, the Ponderosa Sun Club is another family-oriented nudist campground nestled in a gorgeous, natural setting. With an Olympic-sized pool and plenty of space to sunbathe, this private paradise is sure to please. The folks at Ponderosa just concluded a full schedule of events for the July 4th weekend, which included yoga, boat racing, and an animal shelter charity drive. The quirky boat race was comprised of only handcrafted boats made from cardboard-and-duct tape. Check out their schedule, upcoming events even include a truck and car show.
1353 Sager Rd, Valparaiso, IN 46383
This nudist haven in nearby Valparaiso advertises, "where freedom from wearing clothing abides." It's just a little over an hour's drive from Chicago. Nestled in more than 100 acres of forest, Lake O' the Woods has been around since 1933. It was founded by a small group of enterprising nudists from Chicago inspired by the German "Freikörperkultur" or Free Body Culture movement. This little known cultural movement actually had its beginnings way back in the 18th century. It advocates social and recreational outdoor nudity as a practice for good health.
Located on beautiful Sager Lake, the resort has plenty of swimming, hiking, boating, volleyball, and other activities to enjoy while at the club. Unfortunately, the 87-year old nudist resort is only accepting members and previously-registered visitors due to COVID-19 restrictions.
N3080 E Rockdale Rd, Cambridge, WI 53523
Like Lake O' the Woods, this is a long-standing nudist resort, having been established 75 years ago. With a large swimming pool, plenty of sun deck, and a clubhouse, this campground also has cottages for rent. Valley View also offers many activities and special events throughout the summer. If you put on your clothes, Madison is just a short 20-minute drive away, and the Dells are also close by.
You Might Also Like: