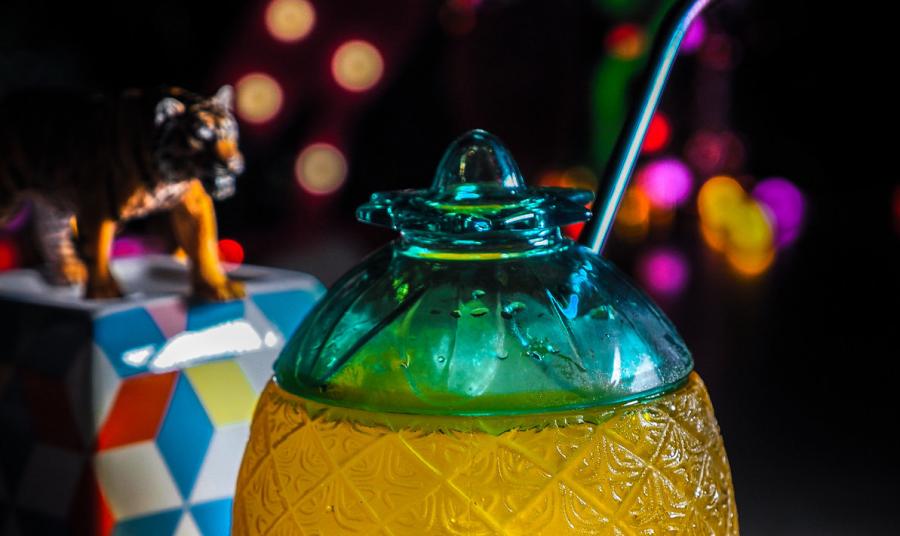 Second City is set to open a brand new rooftop bar this summer in collaboration with Fifty/50 Restaurant Group.
The new bar, named Utopian Tailgate in tribute to Grateful Dead concerts and sports, is set to open above its Old Town venue.
It will cover 3,500 sq ft inside and 6,500 outside, perfect for guests to enjoy a late-night summer cocktail overlooking the city.
The Chicago comedy club has continuously acted as a starting point for notable comedians such as Catherine O'Hara, Bill Murray, and Mike Myers, and will now offer them a place to drink following shows.
It's expected that the venue will be covered in greenery and offer plenty of flat-screen TVs playing sports, just like some of Chicago's other great rooftop bars.
Unlike others, however, this venue is set to be fun and playful in a way that Chicago is yet to see from a rooftop bar. 
Guests will be able to break the tension in between watching the games with a spot of mini-golf, bocce, foosball or even huge board games.
The rooftop will also host giant bouncy houses and mechanical bull rides now and again to mix things up.
Fifty/50 is set to open its third Roots Handmade Pizza right next door, which will also act as a food prep area for Utopian Tailgate under head chef Amber Lancaster.
Amber has history cooking for the likes of Alinea, Sable, and Bernie's Lunch and Supper.
The food menu put together by chef Nate Henssler will include spare ribs, nachos and steak kabobs among other delicious treats.
The item menu that has stood out the most so far has to be the 'Ganja Goo Balls', which are described as peanut butter, honey, millet seeds, cinnamon, and CBD oil. 
Utopian Tailgate will be joining a long list of eateries now adding CBD to their products, including chain restaurant Protein Bar & Kitchen. Interested in buying CBD oil? Check out our ultimate guide to the best CBD oils on the market today. 
As for drinks, the venue will serve both regular and large-format cocktails in a range of funky colors and glasses including Watermelon Crusher, which will be made up of watermelon juice, tequila, aronia, berry liqueur, cilantro, and lime.
Restaurant Group co-founder Scott Weiner hasn't said much about the opening so far, but did let slip that the bar's Bloody Mary will be one to watch.
The new bar is set to combine a mix of his two favorite things- Tailgating before Bears football games and Grateful Dead concerts. 
Fifty/50, whose first venture was the Wicker Park sports bar, now owns a range of foody projects including Sixth, Homestead on the Roof and Apogee, with more in the pipeline.
The company often teams up with Chicago's top chefs to offer their Roots pizza, which is famously cut into strips and topped with mozzarella and red sauce.
Fifty/50's other founder, Greg Mohr, said that Utopian Tailgate will offer a much more laid-back atmosphere in comparison to the Apogee rooftop lounge that the company opened last year at the Dana Hotel.