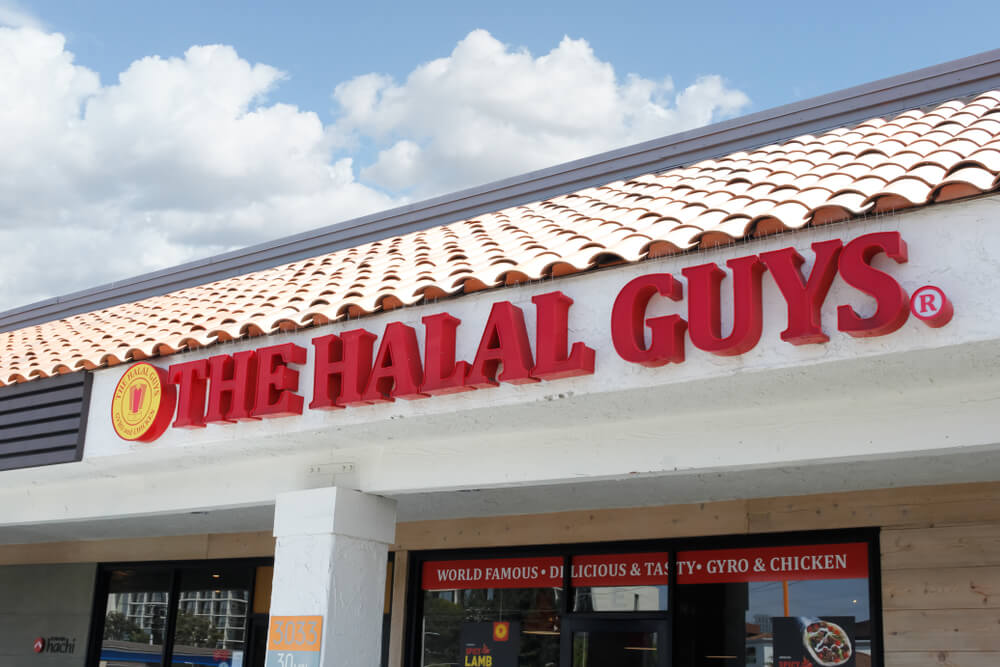 Halal Guys first opened in Chicago in 2015 and has been loved by all ever since. The restaurants were the company's first outside of New York.
Starting at a Gold Coast location, Halal Guys served food until late to those coming out of bars and soon become popular enough that restaurants in Loop and Wicker Park and suburban Skokie followed.
Specializing in Middle Eastern cuisine that meet Halal dietary requirements, it has been a second home to plenty of fans over the years.
One review on Yelp reads: "Every time I visit NYC, Halal Guys is a must place to visit. When I found out that there was a branch in Chicago, I was excited like never before. 
"I was very impressed with the place. The food was delicious and very much comparable to the original."
Another said: "Not only is their food great, but their staff is great too. There were 2 guys who were working around 9pm and they were friendly and happy! The location is perfect as well."
Halal Guys was even open on Monday nights, just like all these other great venues.
However, just four years later, the chain has closed the doors of two of its Chicago locations after reports that its franchise agreement had been terminated.
The Wicker Park location was first to go after temporarily shutting in 2017, then making a comeback with shorter opening hours.
All signage was taken from the store last month, and now, the Loop and Gold Coast locations have followed suit.
Franchise co-owner, Steven Chong, has since claimed that he and his team are currently in a legal dispute with the company's head office.
In a statement to Eater Chicago, Chong said his team was in 'a direct legal dispute and disagreement' and that he 'couldn't comment any further' than to say that the locations were closed until further notice.
A lawsuit filed on July 24 in the district court stated that deliveries to the restaurants were canceled on July 22, forcing the restaurants to close.
It has also alleged that inconsistent deliveries meant that dietary requirements were sometimes hard to meet and the restaurants were therefore misleading customers. 
A response from the company has said that the locations were had 'food safety issues' dating back to April and multiple audits took place showing now improvement each time.
Chong hopes that by fighting a legal battle, he will be able to regain franchise status and reopen.
And, although Chicago has great authentic eateries for every cuisine on offer, for some, nothing will quite compare to Halal Guys. 
Despite this, however, the Skokie restaurant remains open for business as it is operated by a different franchise group, ran by Rampelle Aguilar.
It has been told to expect an influx in orders while the dispute regarding the other locations is settled.
The company has also expanded to cities including Houston, Atlanta, Philadelphia, and Washington, D.C. over the years.
The corporate head office has not yet commented.